A work colleague is getting married soon so the dogs' Auntie D is throwing her a surprise bridal shower.
And to help, made some paper hydrangeas and coffee filter peonies.
Hydrangeas are great.   One flower is large enough to be on its own without looking cheesy/ sentimental (the way a single rose looks.  The Bachelor ruined single roses for everyone.)  They come in almost any pastel color.   They are easily identifiable.    (I can't tell ranunculus and camellias apart).   The dogs' dad calls them hydroninjas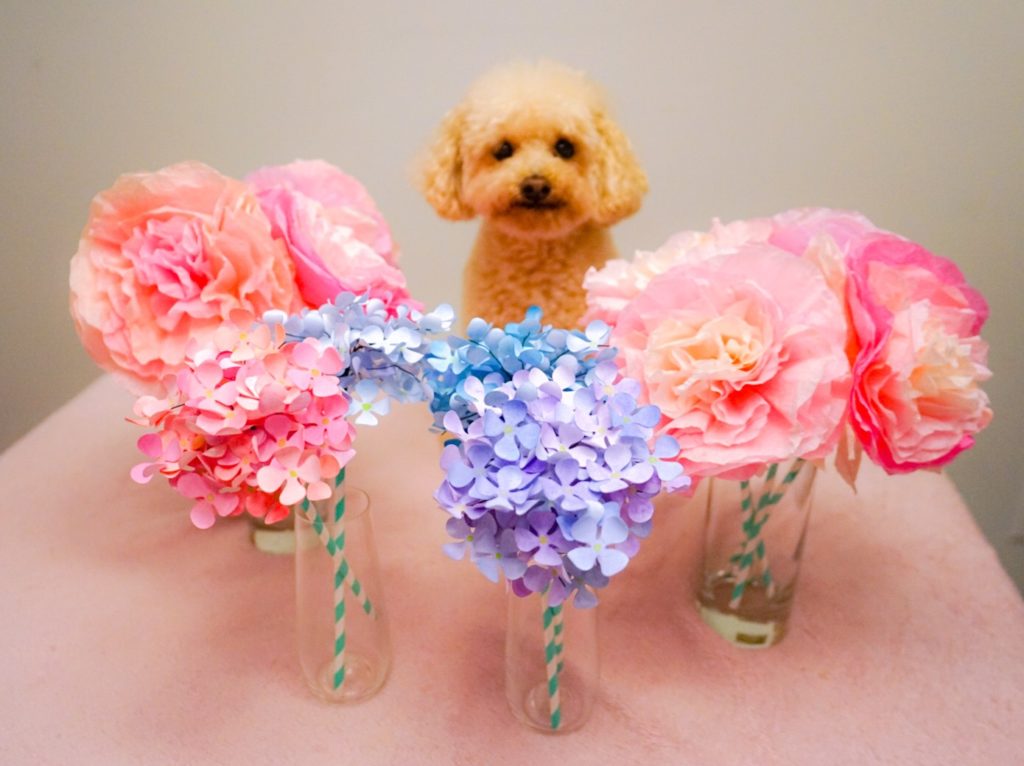 The materials:
white cardstock
24 gauge floral wire
paper straws
adhesive dots
watercolor paint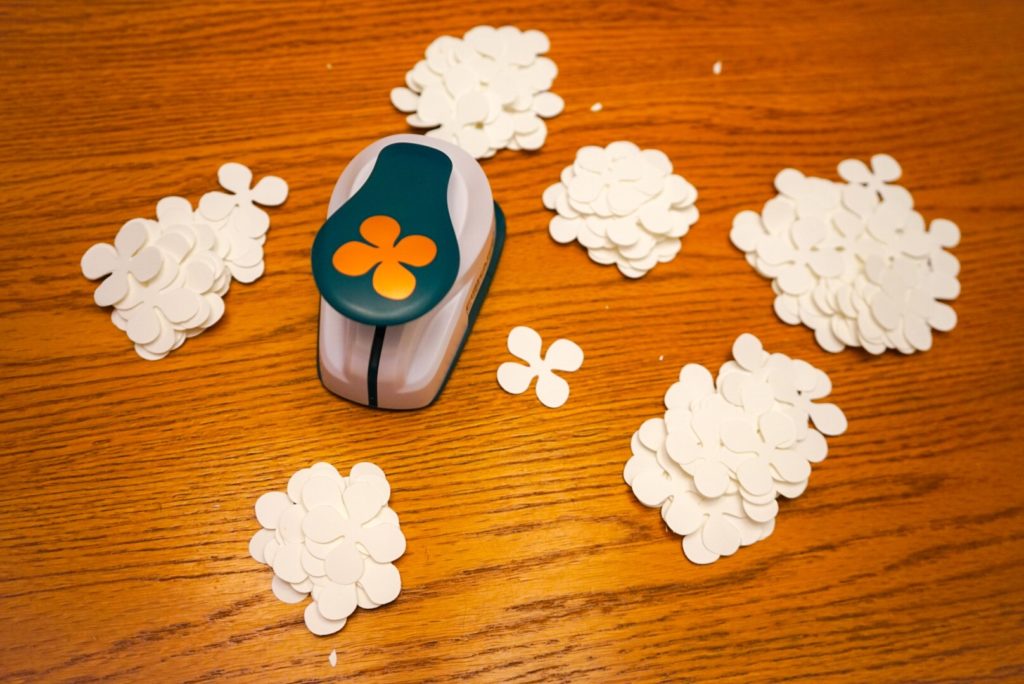 Used this hydrangea cutter to cut out petal shaped cardstock.  Each sheet resulted in about 48 petals.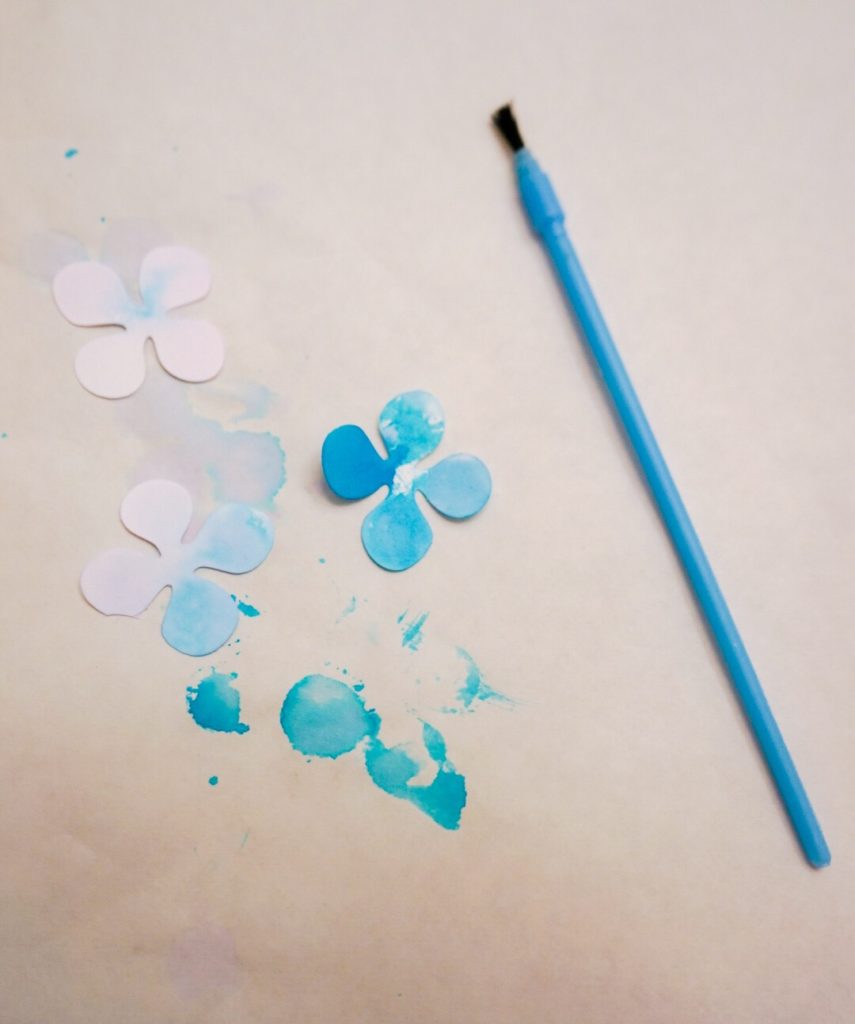 Tried using food coloring but it was either too pale (when using water to make more of a wash) or too saturated.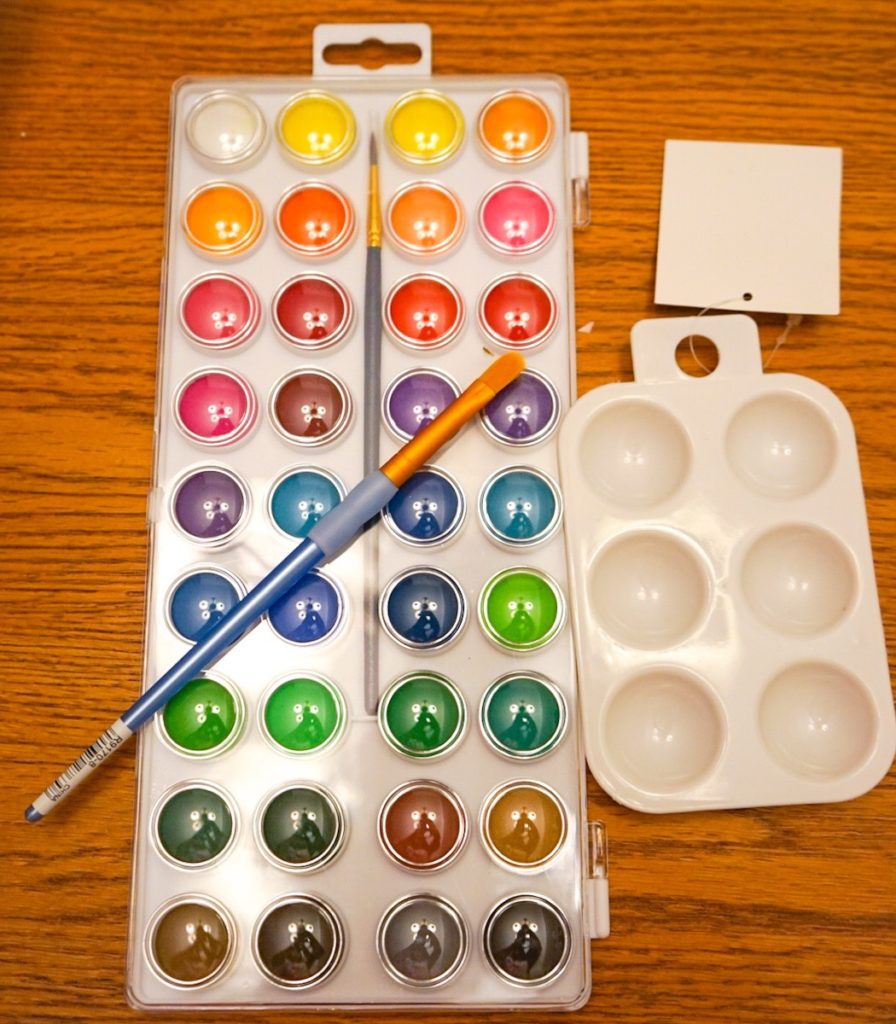 Used this palette of watercolor paints.
Used shades of blue, purple, and pink.  Wax paper prevented a big mess.
Added a dot of lime green for the center stamen/ pistil area.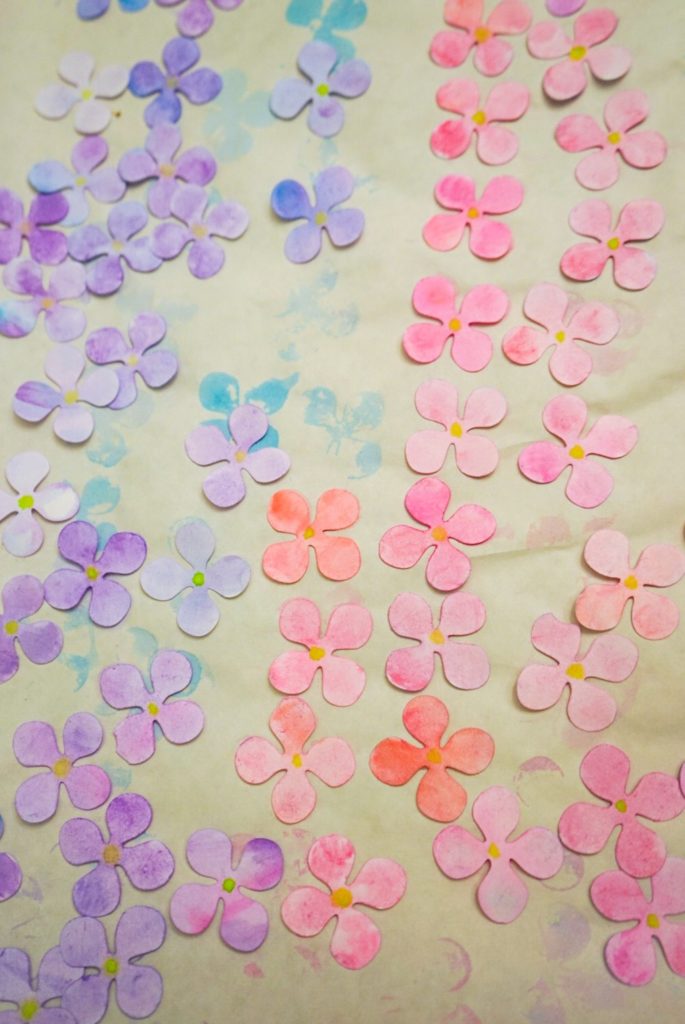 The paint took about 2 to 3 hours to dry (or overnight).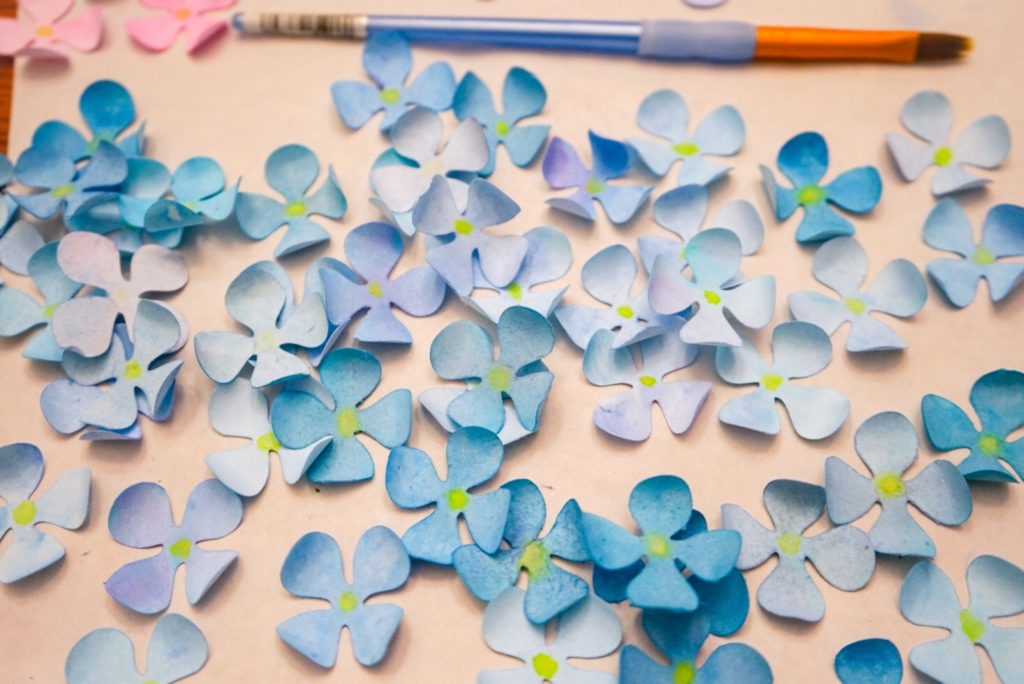 Curled the dried petals using the paint brush handle.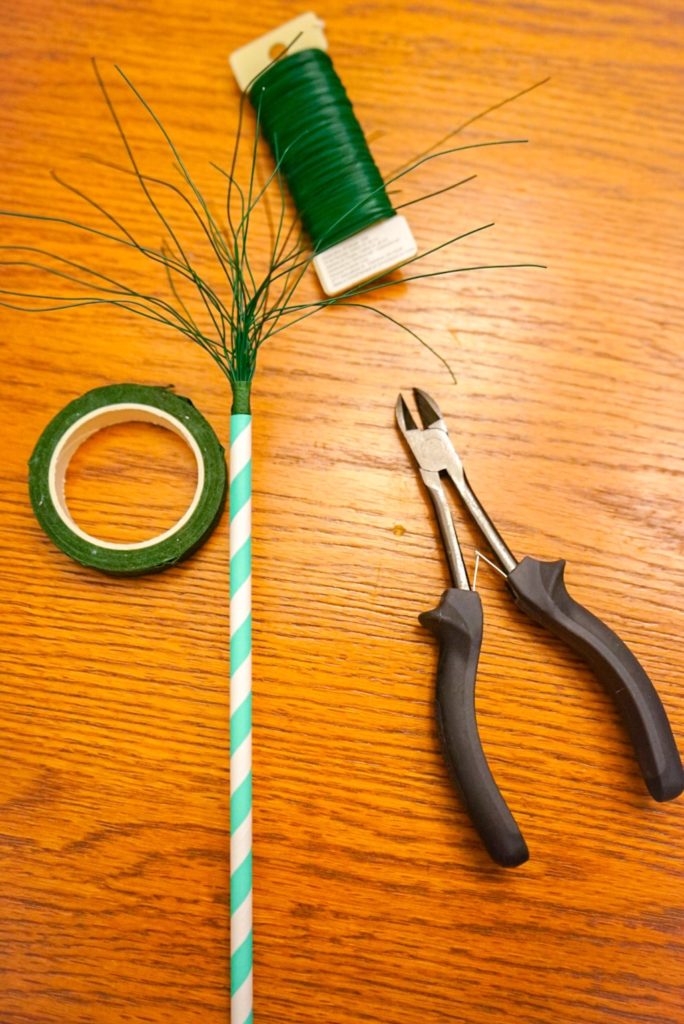 Cut 30 pieces of 6 inch floral wire, wrapped the ends in floral tape, and stuck half of it in a paper straw.
Used adhesive dots and stuck a flower to the end of each wire piece.  The wire seemed too long so snipped some of them.
Took a blank sheet of cardstock and washed with blue, pink, and purple paint.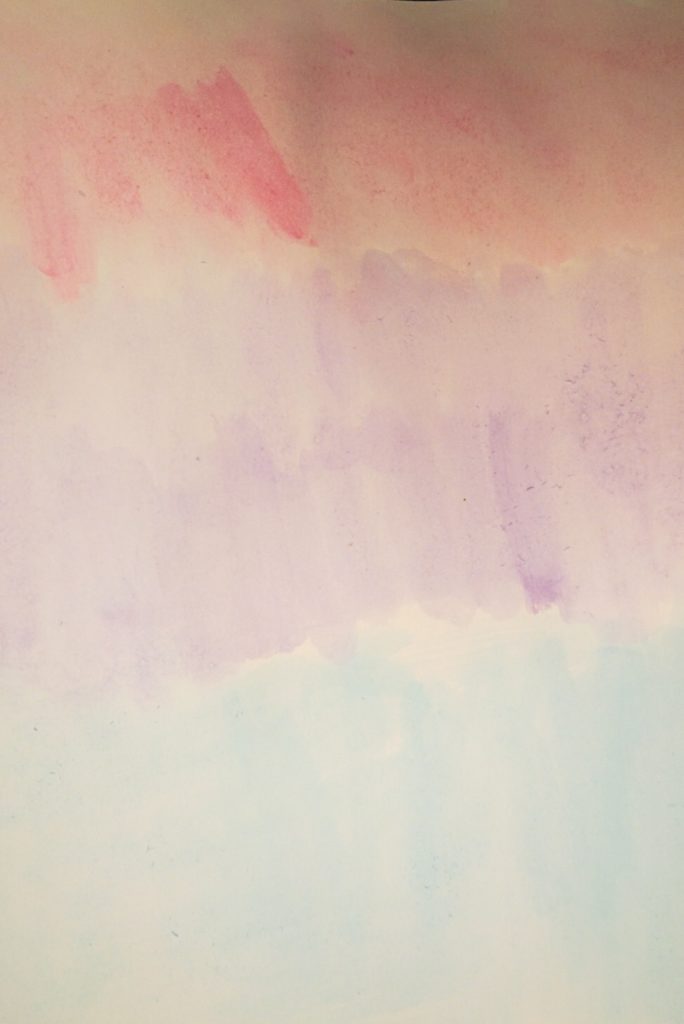 Couldn't find my circle hole punch so used a heart shaped one.  But the punch didn't like the painted cardstock – the cuts were not clean.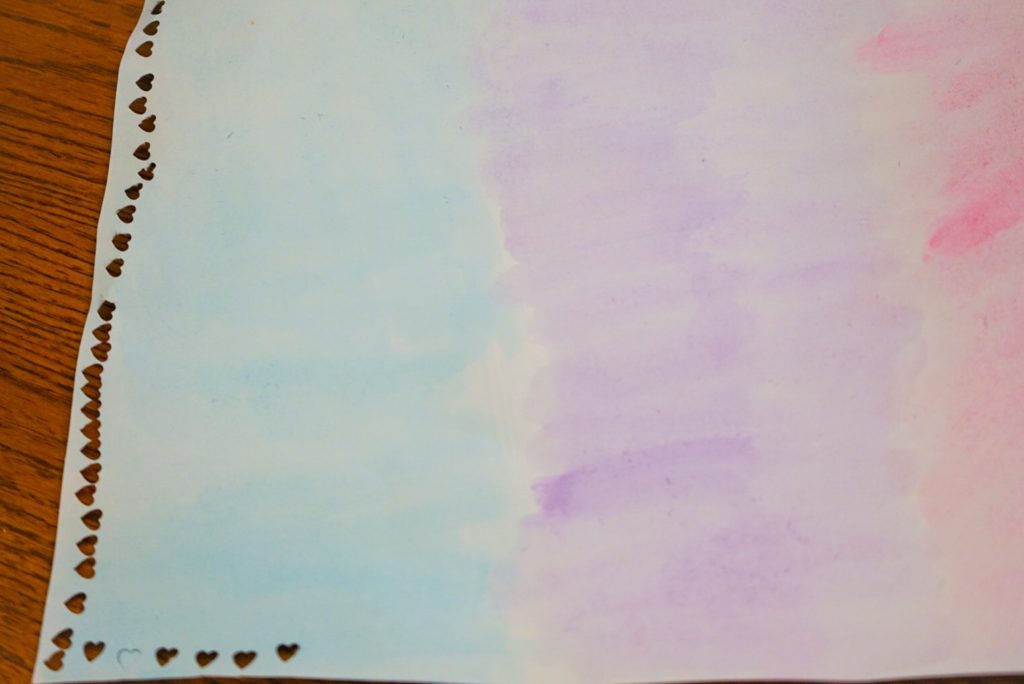 Was going to use the mini hearts to stick to the underside of each petal so the wire and adhesive dot would be sandwiched between the petal and the heart.  But it was just too much effort for not a whole lot of payoff.  Thought the exposed adhesive dots would stick on other petals and make 1 large messy ball but that didn't happen.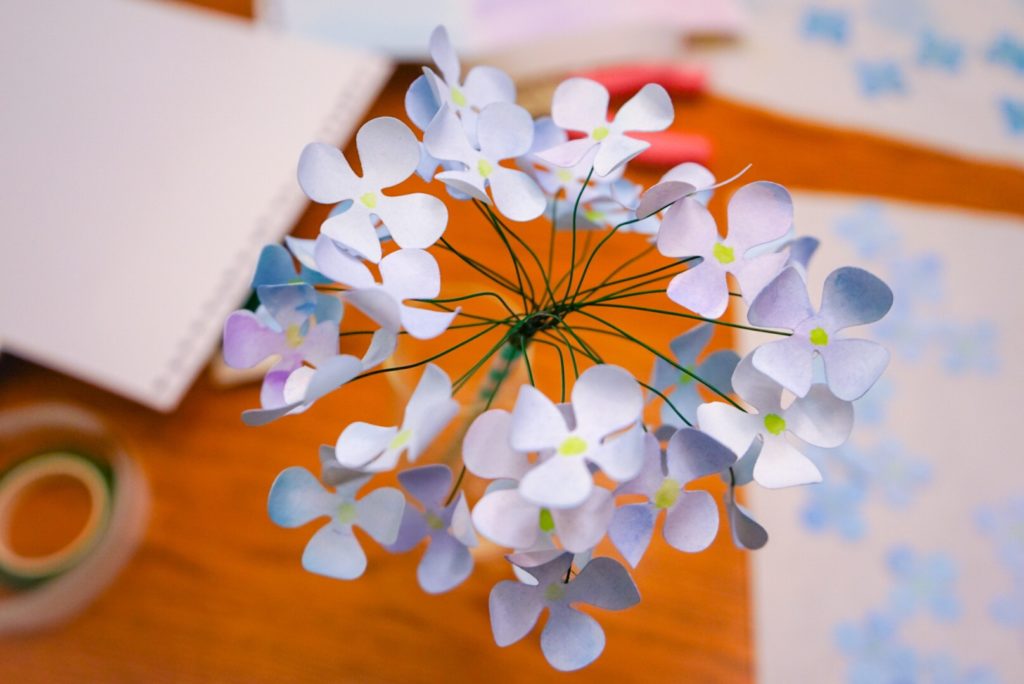 After sticking a petal on the end of each wire, it looked rather sparse.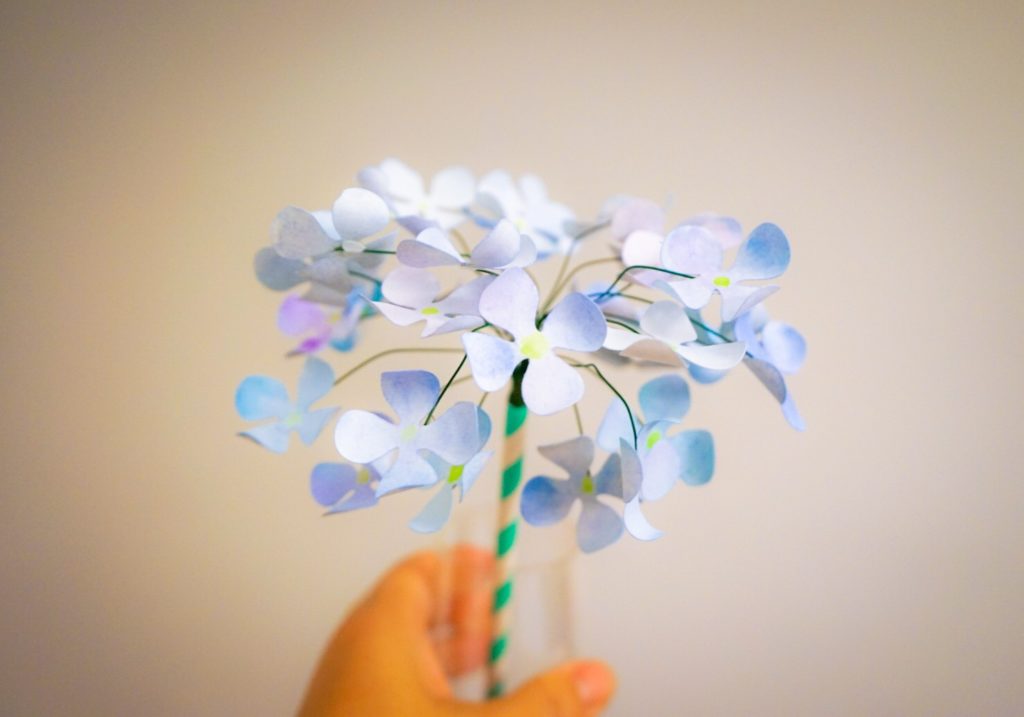 Added more petals in between to make it look a bit fuller but it still wasn't quite as big as expected.  Used maybe 50 to 60 petals for this one?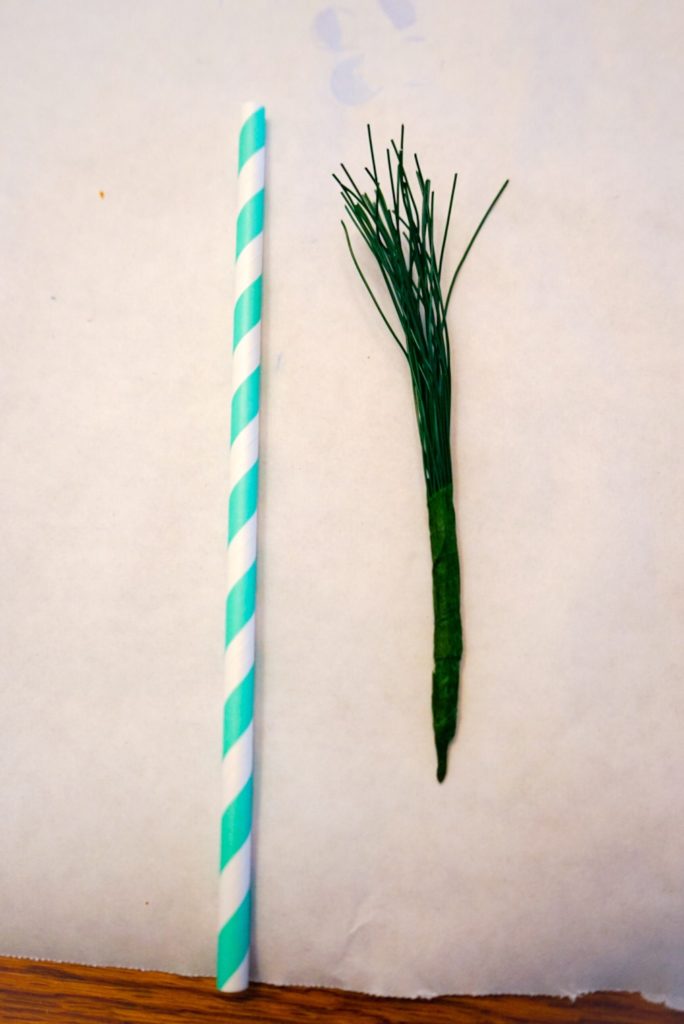 For the next one, cut 40 pieces of 4.5 to 5 inch wire.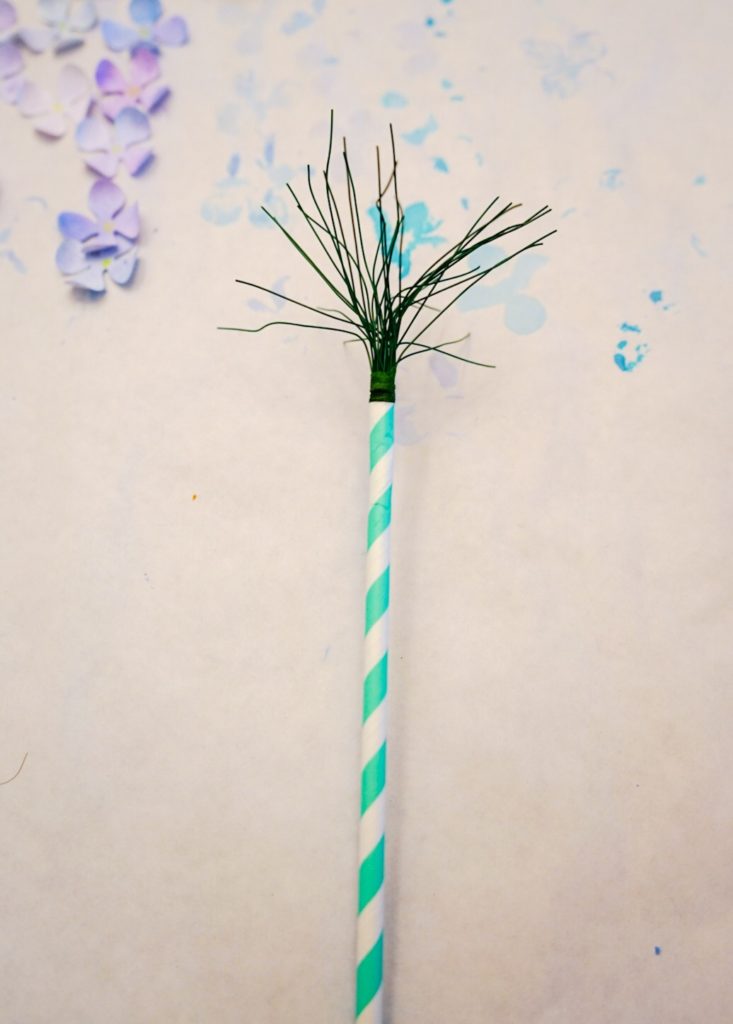 Stuck about 2.25" in the straw.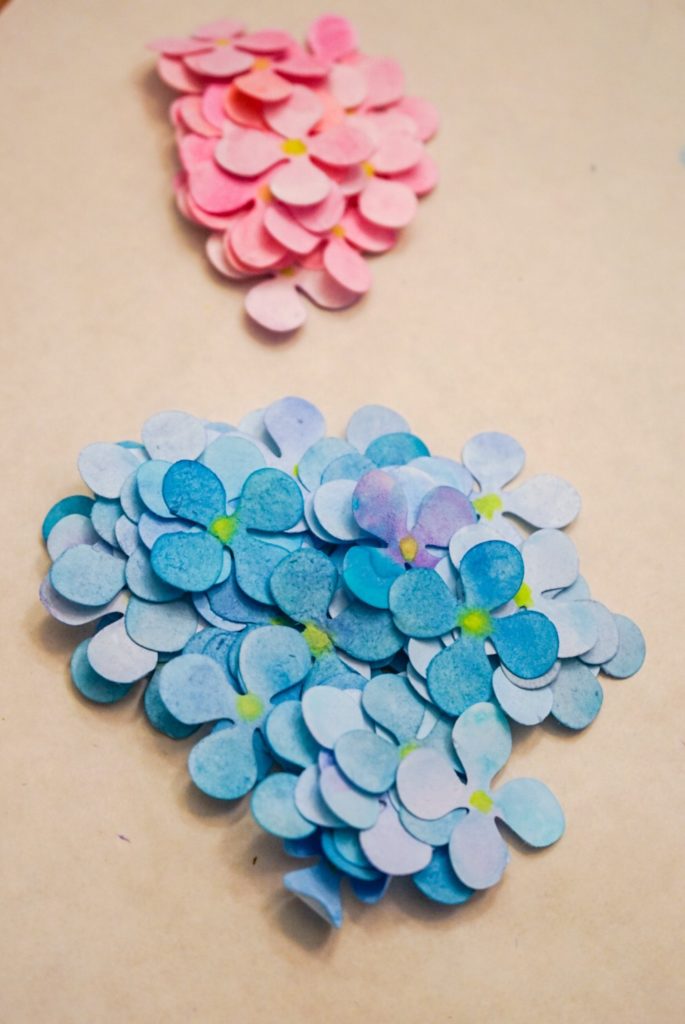 Went with a darker blue flower.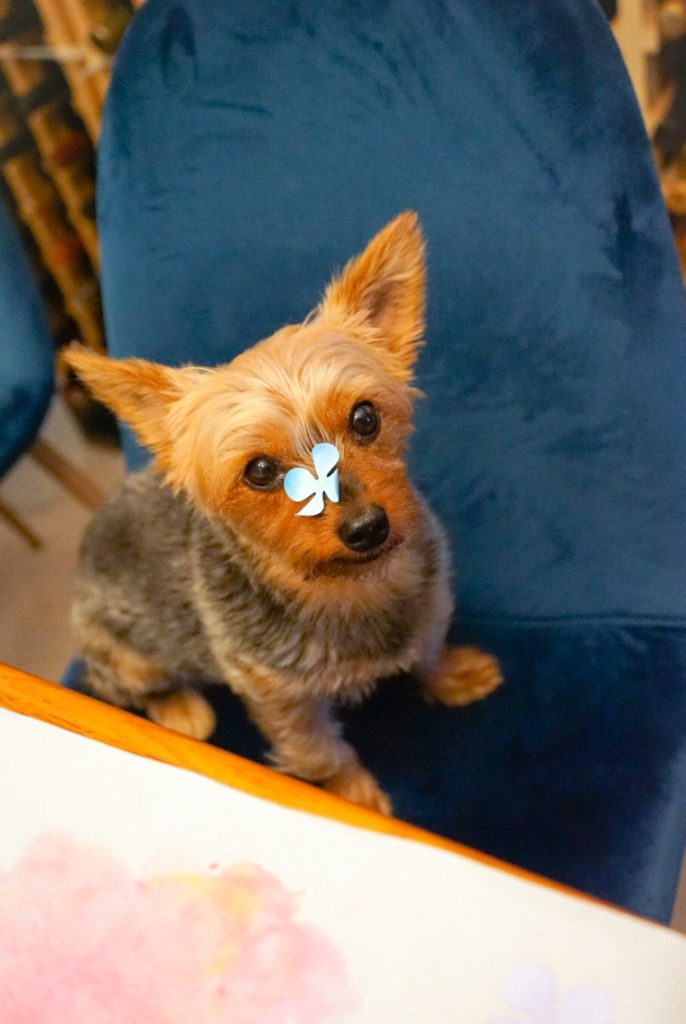 Zo approved of the blue.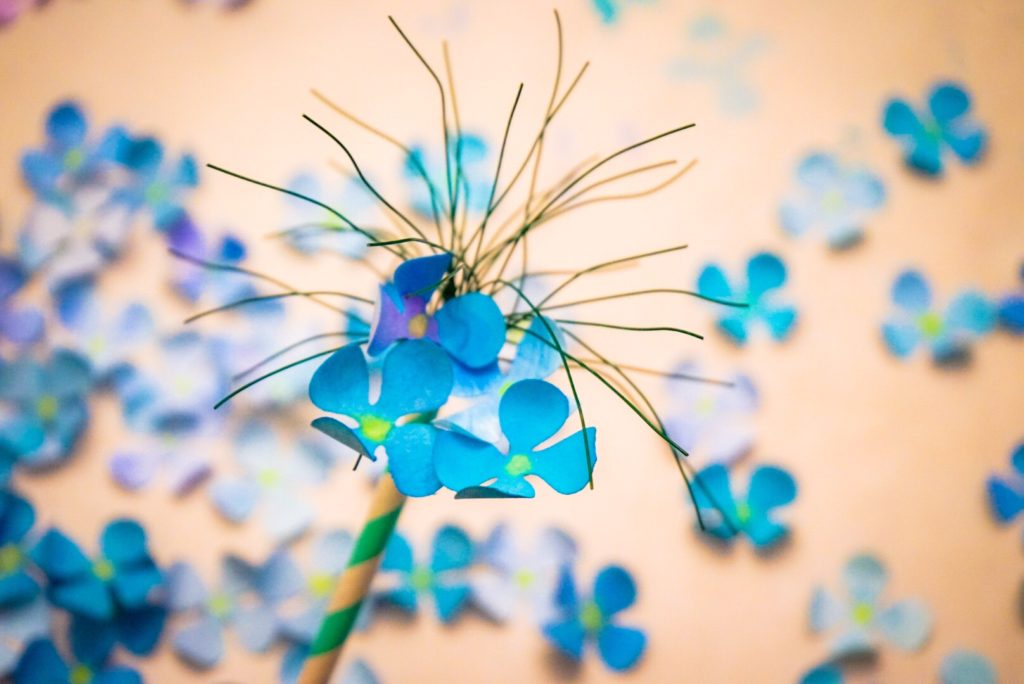 Started at the bottom and adhered 2 to 3 flowers per wire.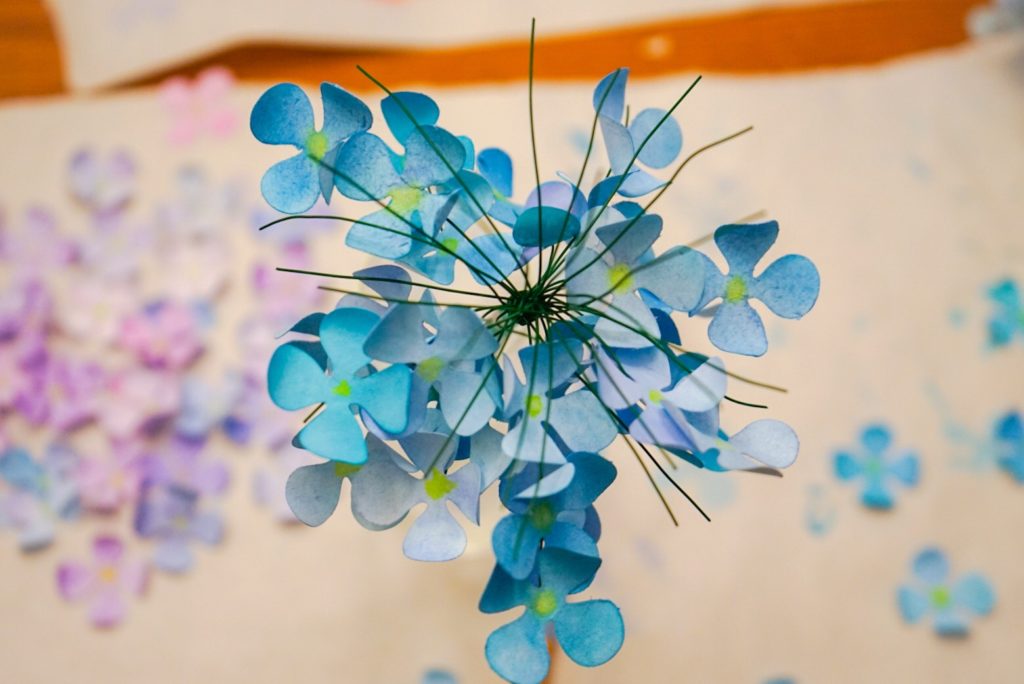 With multiple petals per wire, it looked fuller than the previous one from the start.
Ended up using about 90 to 95 petals for this one.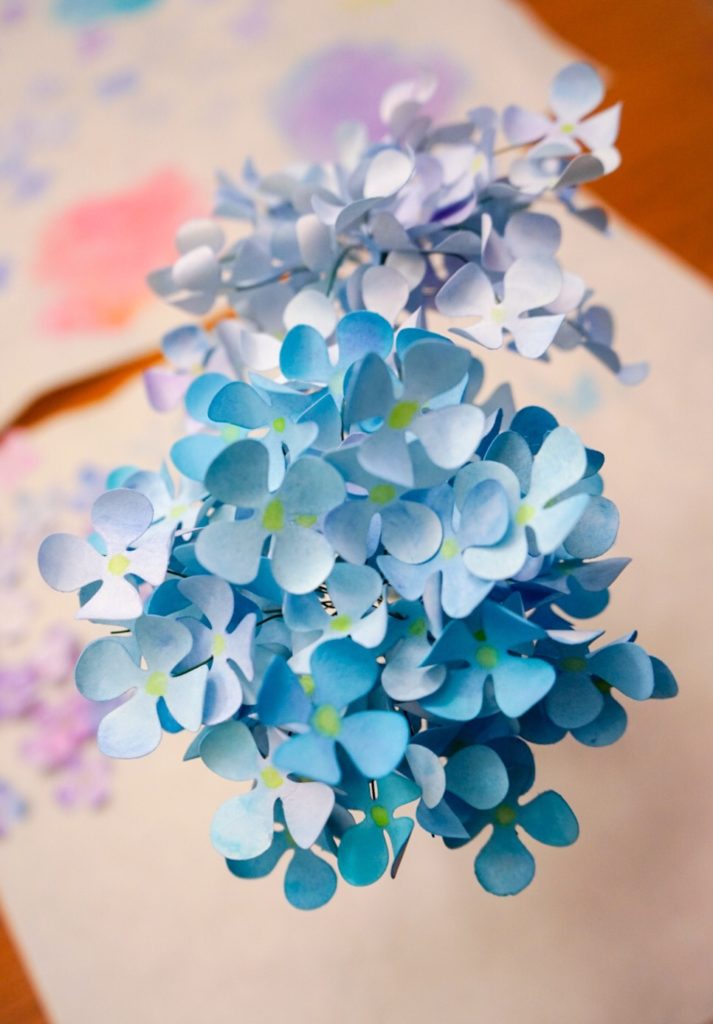 Finished flowers.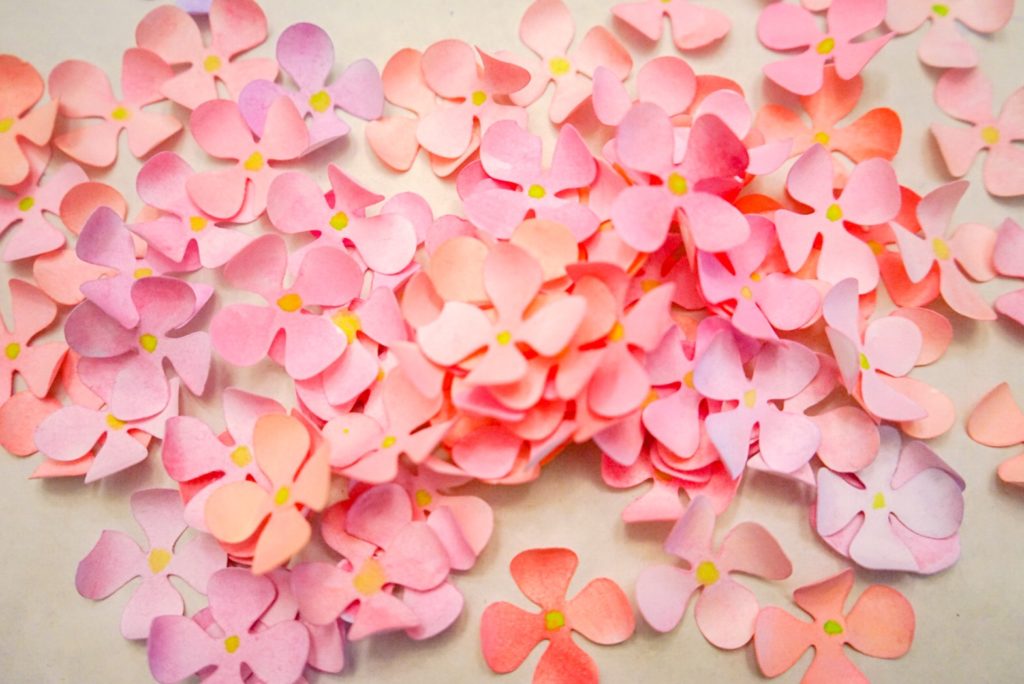 40 wires were a bit difficult to squeeze into the straw so used 37 wires for the pink and purple flowers.
Used a combination of pink, red, orange, and yellow to make petals that ranged from coral to hot pink.  Like the soft coral color.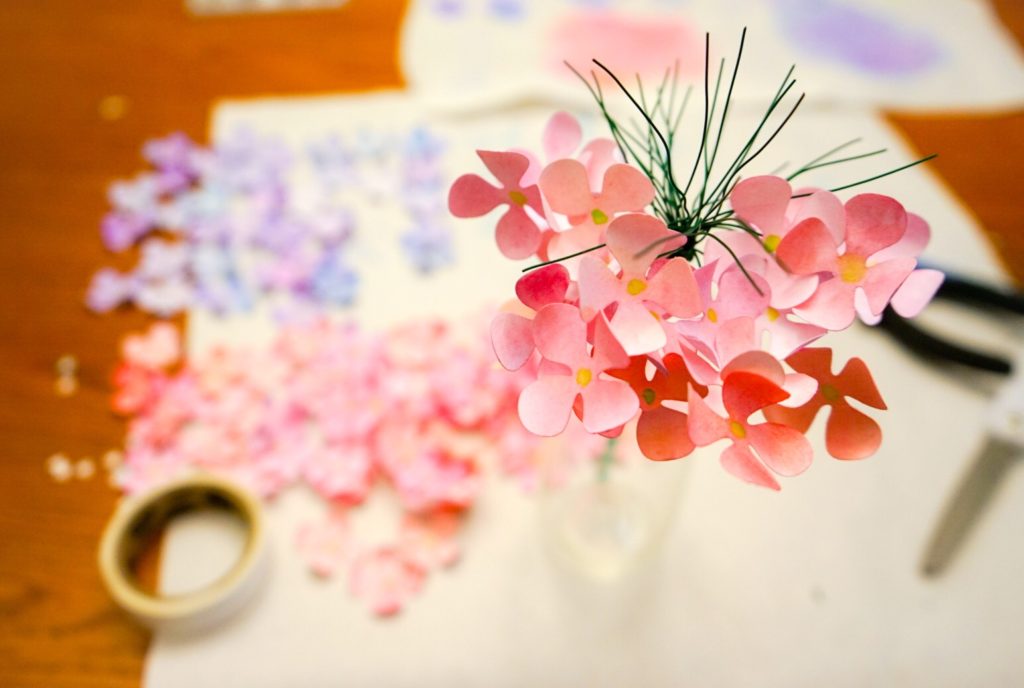 37 stems allowed more wires with 3 petals instead of 2 which covered  the center of the flower nicely.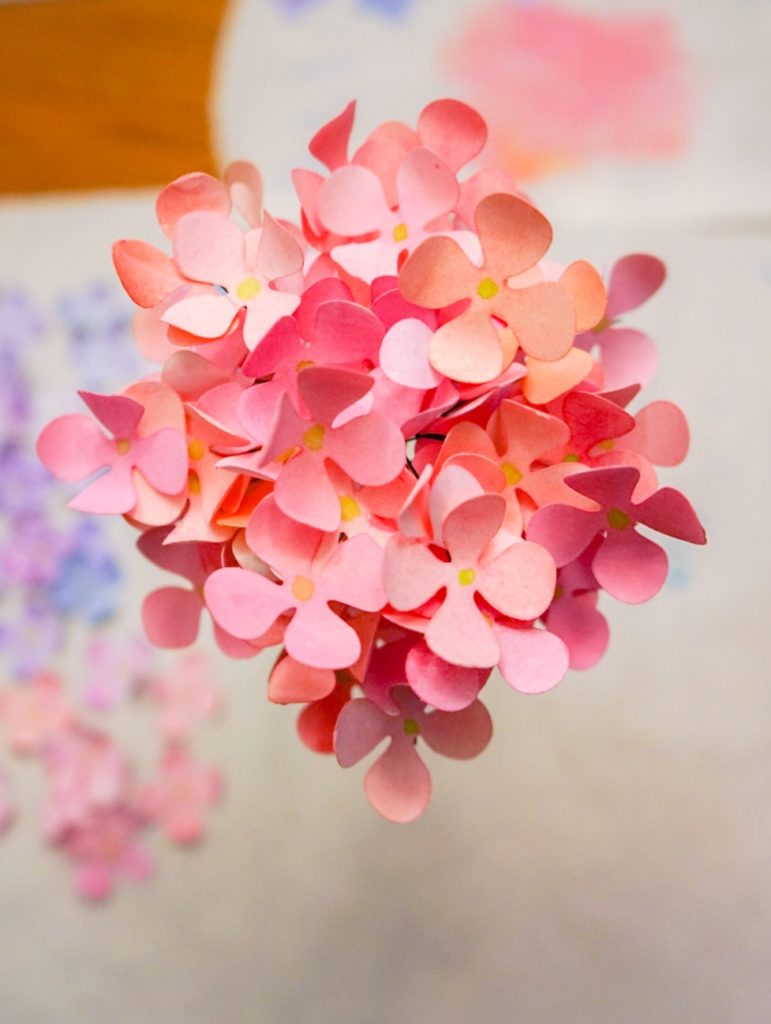 Used about 85 to 90 petals.
The final one was a classic violet color.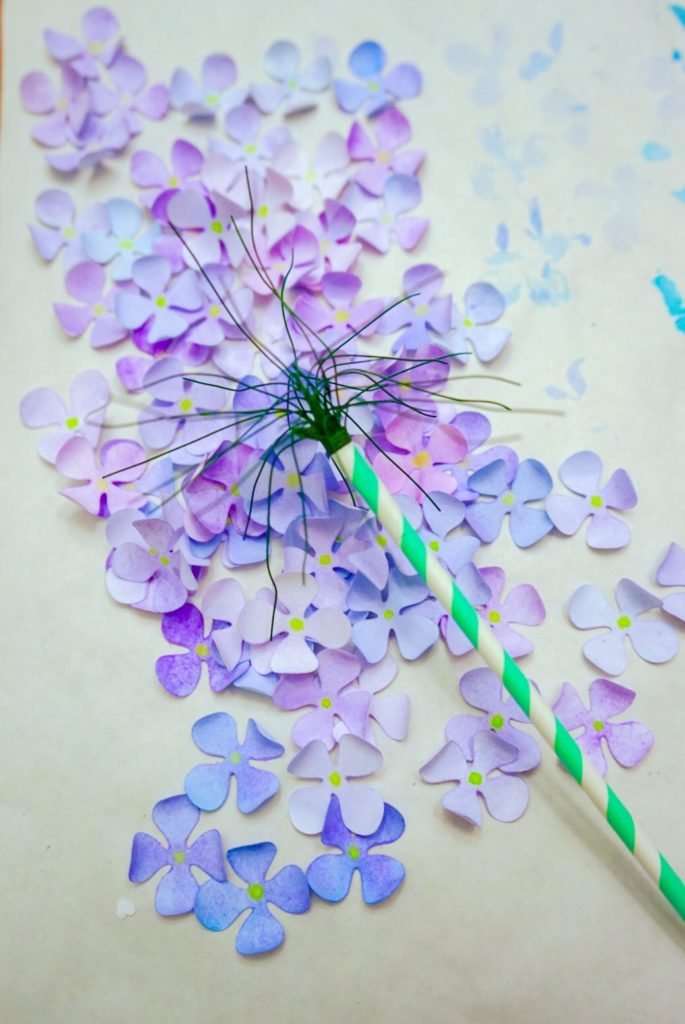 Favorite color was made by washing dark blue on the petal then layering purple or violet on top with a tiny bit of grey.
They turned out pretty.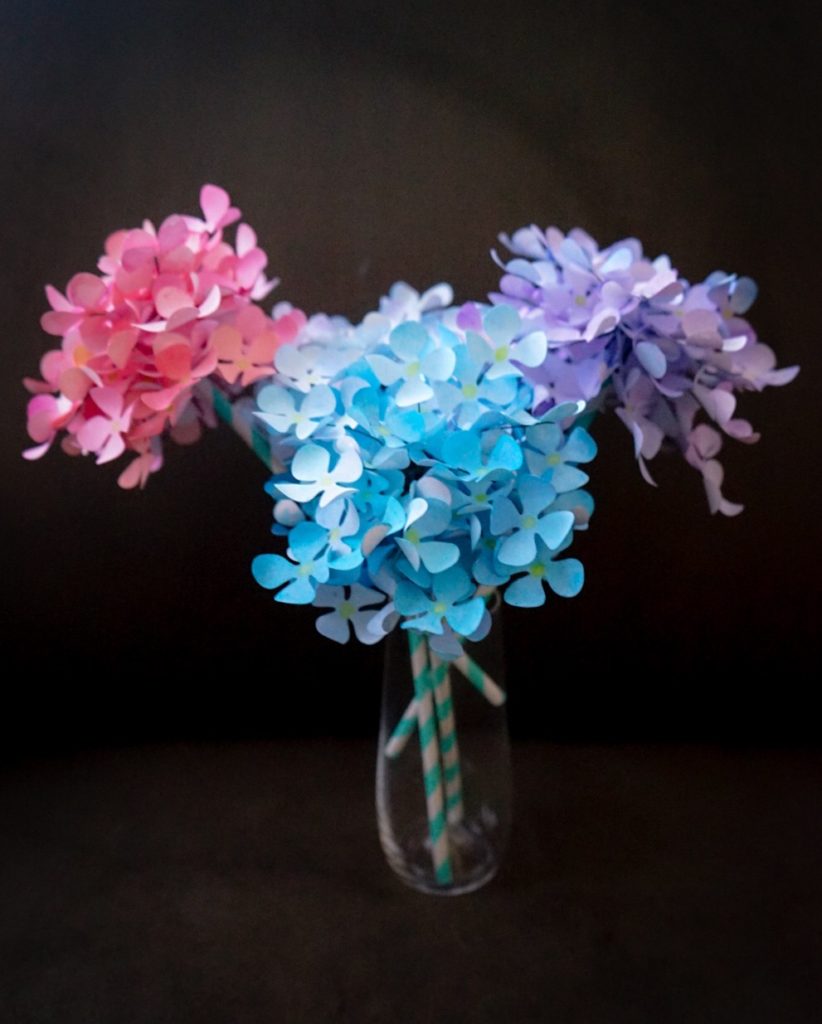 With peonies and Zo.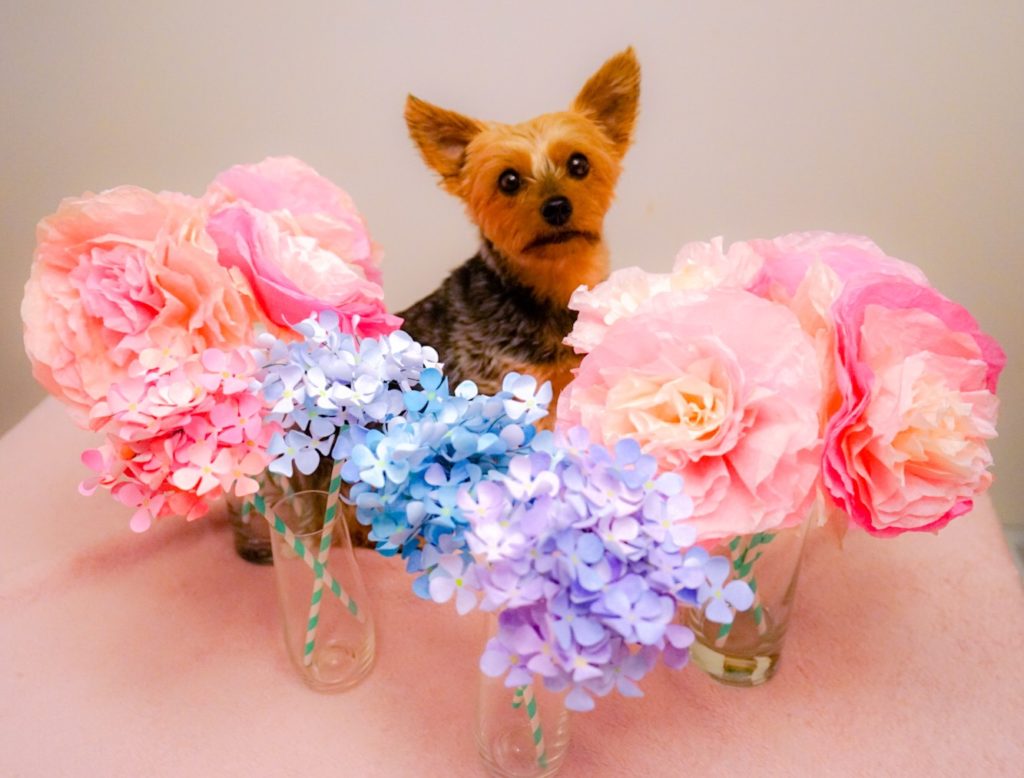 Co examined the flowers carefully.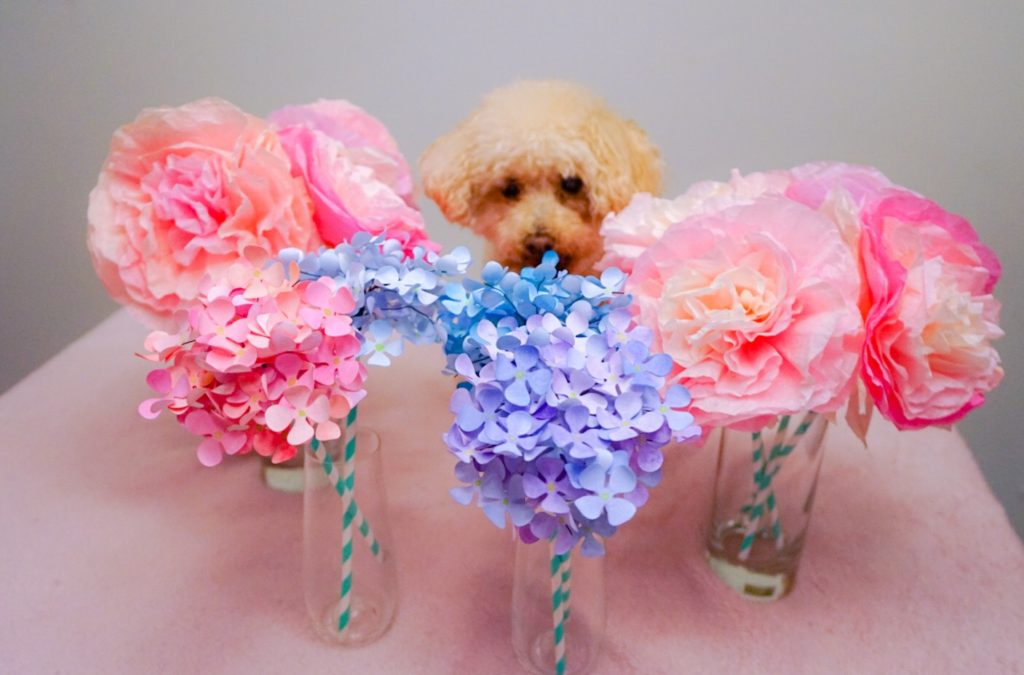 In conclusion, this was a time consuming project but rather therapeutic.  No step was difficult and the painting part was fun (first time using watercolor since grade school).
Would make again.