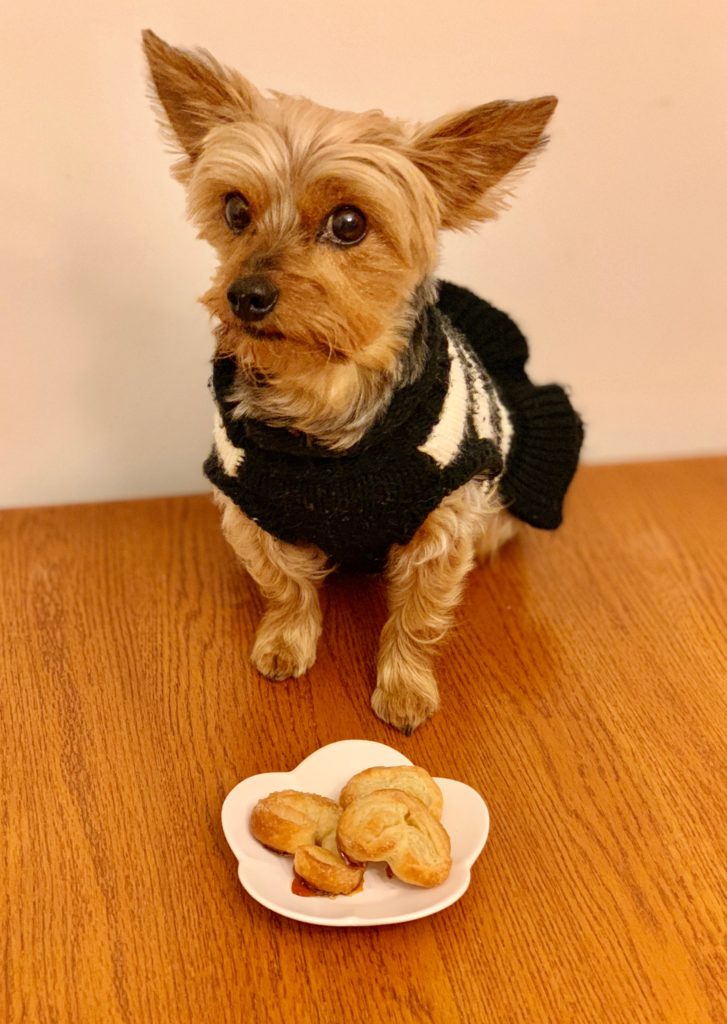 Had lunch with the dogs' Auntie J today at a ramen place.  The miso veggie ramen was good but the seafood okonomiyaki was SOGOOD.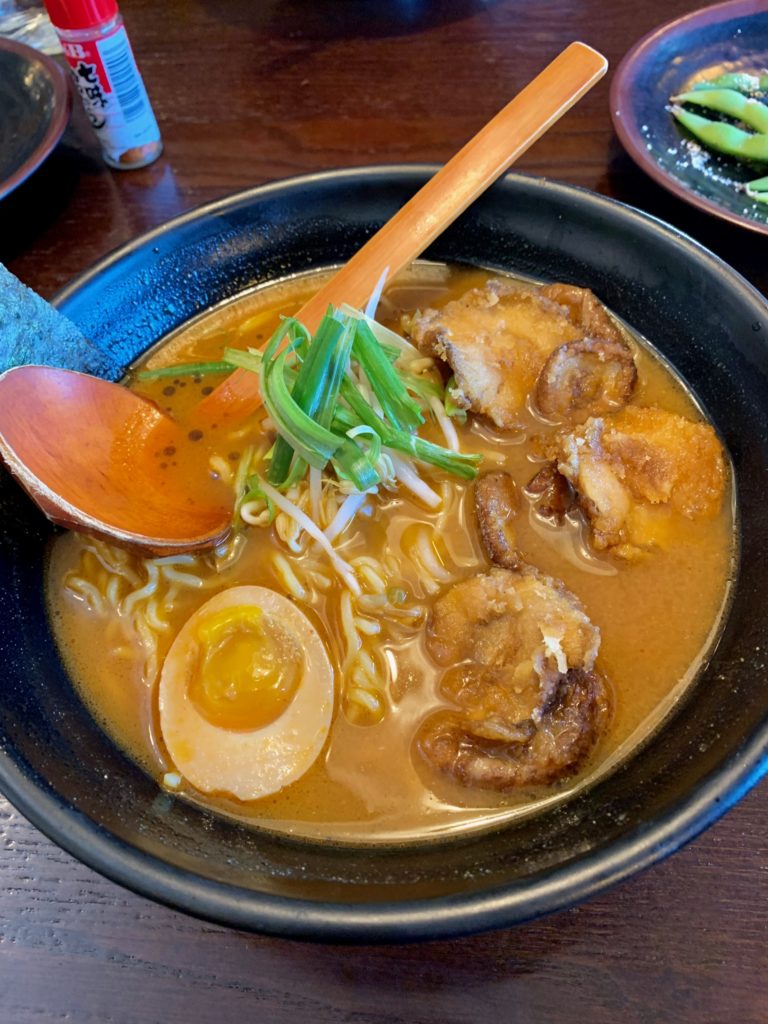 Love a savory pancake.
For dessert, needed an easy cookie to bring to lunch, so found Ina Garten's palmier recipe (3 ingredients, store bought dough).
https://www.foodnetwork.com/recipes/ina-garten/palmiers-recipe-1915703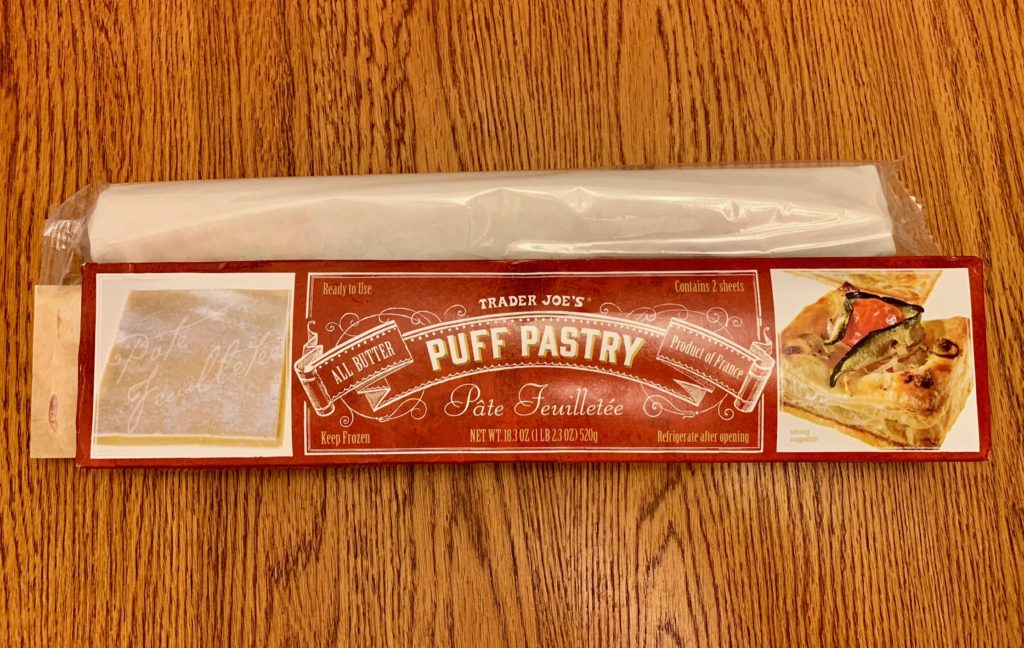 Used Trader Joe's puff pastry.
Mixed 2 cups granulated sugar with 1/8 tsp salt (Used pink Himalayan salt).   Didn't realize needed only half the amount since using 1 roll.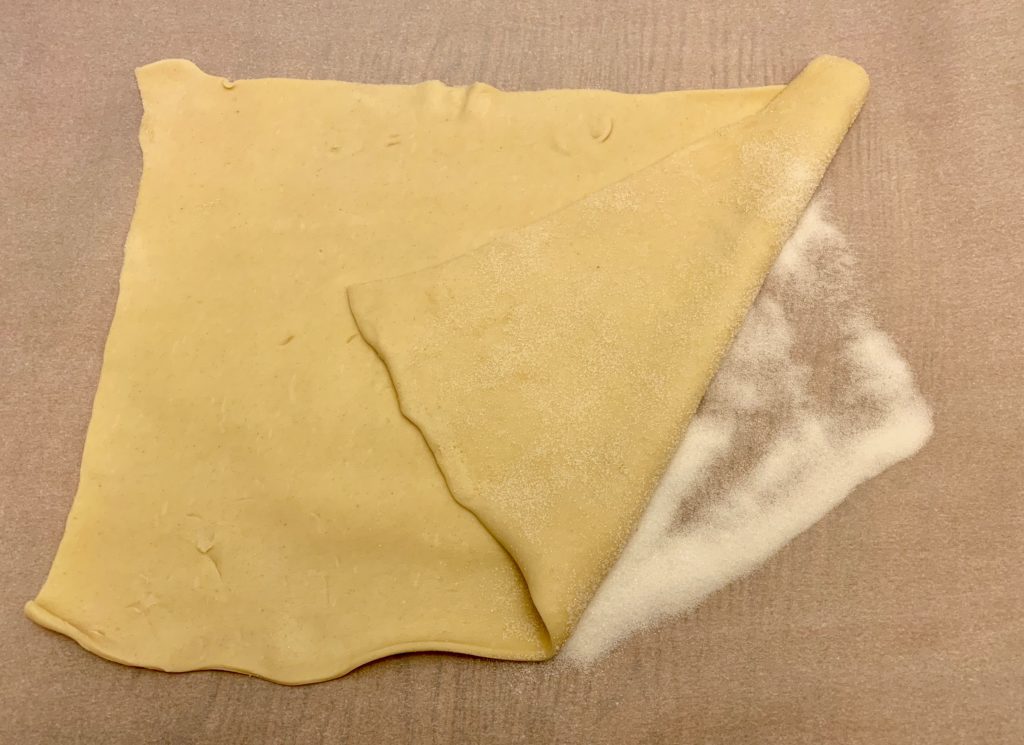 Spread 3/4 cup of the sugar/ salt on parchment.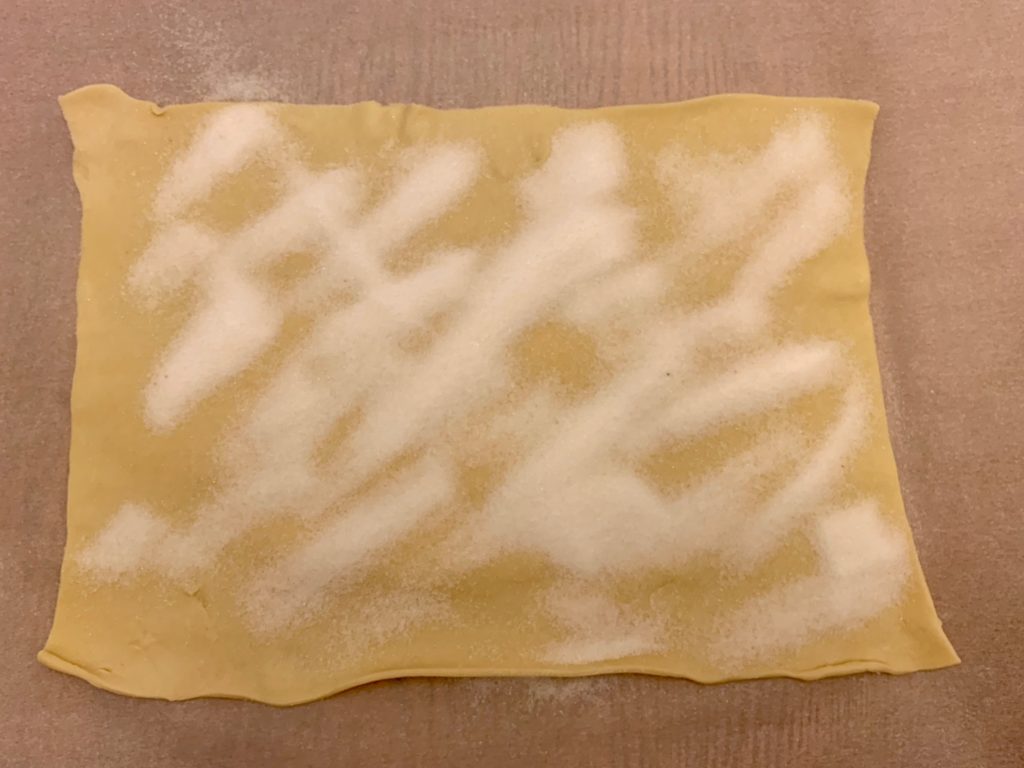 Sprinkled 1/4 cup of the sugar/ salt on top.
Rolled the sugar into the dough.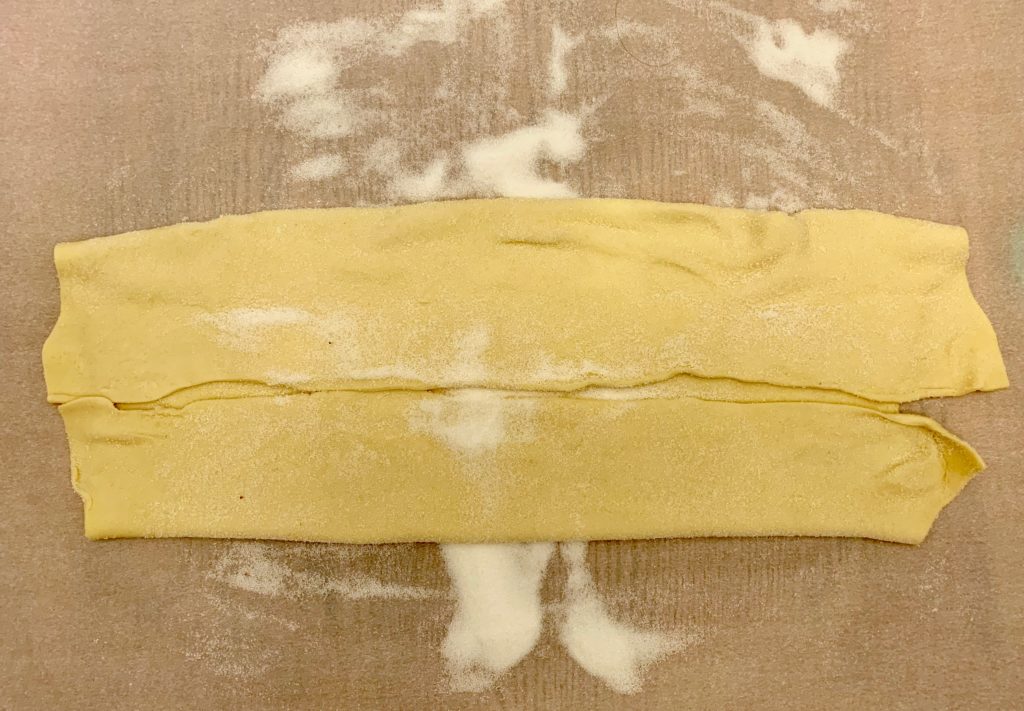 Folded the top and bottom so they meet in the center.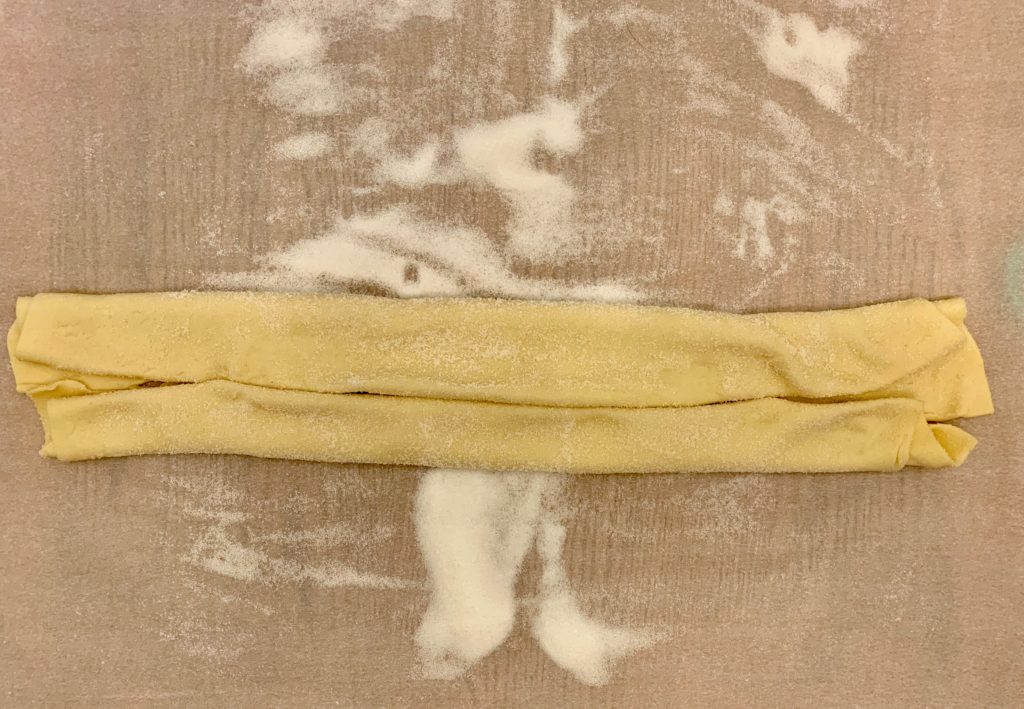 Folded them again.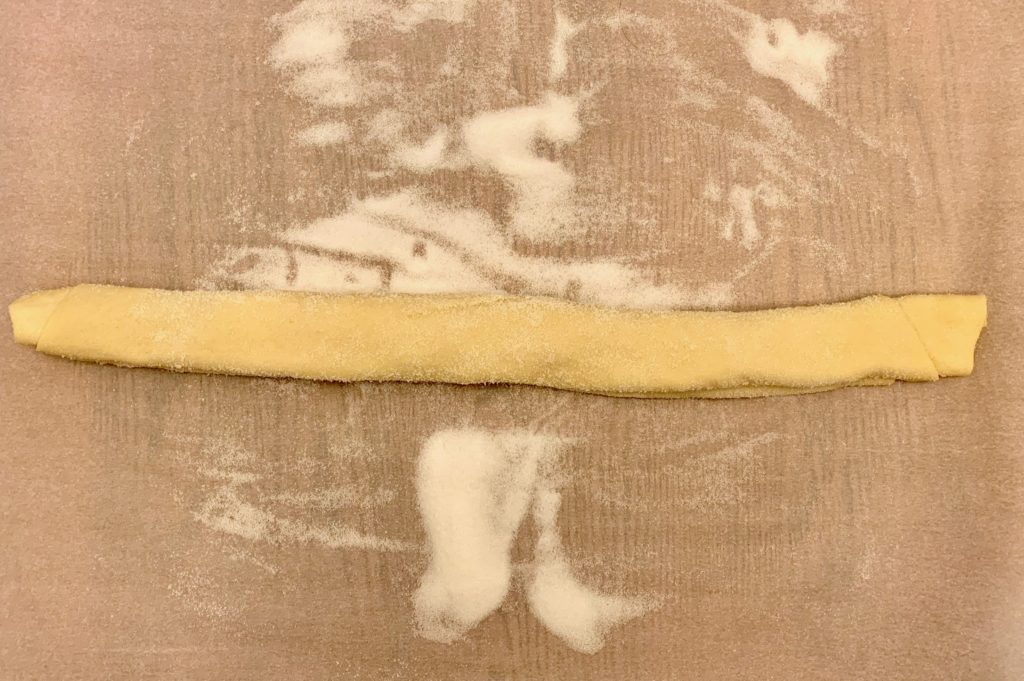 Folded in half.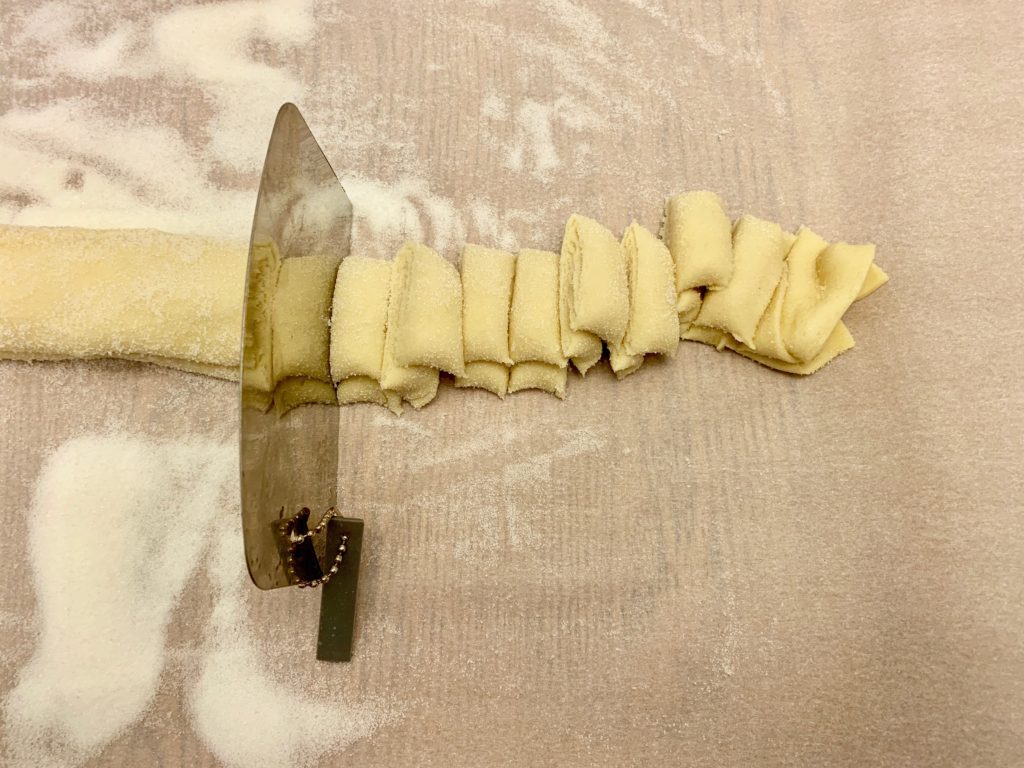 Sliced using a pastry scraper.   Maybe 24 pieces?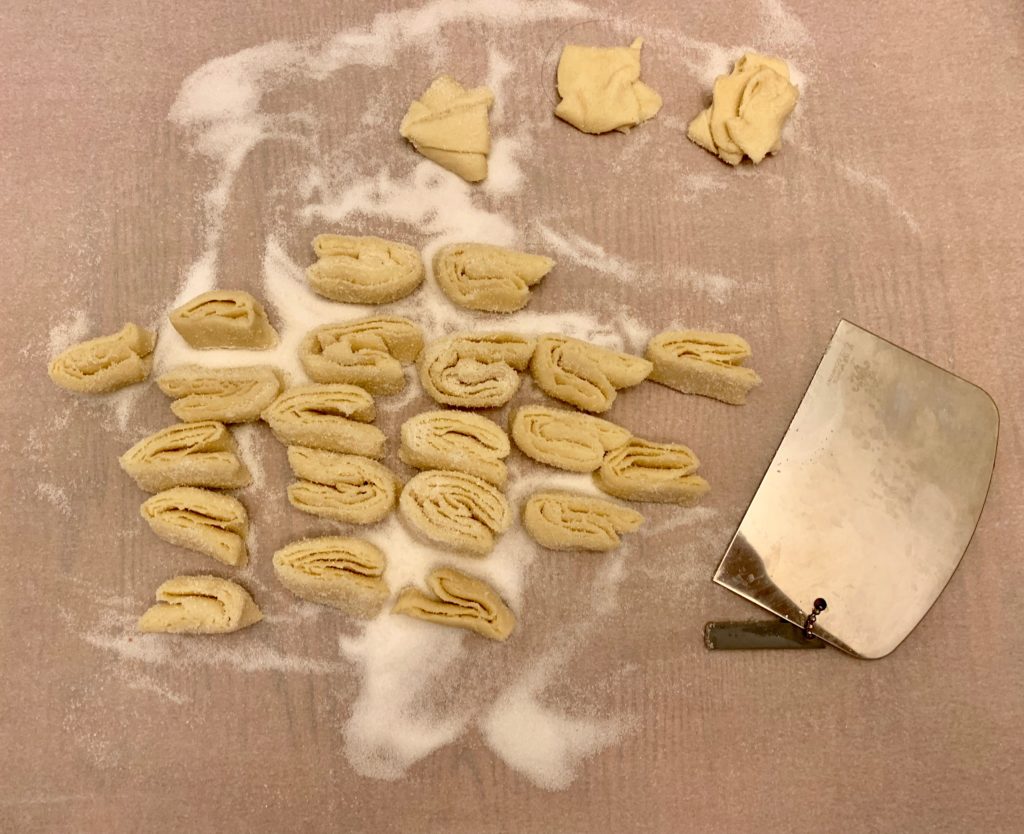 Placed on a baking sheet.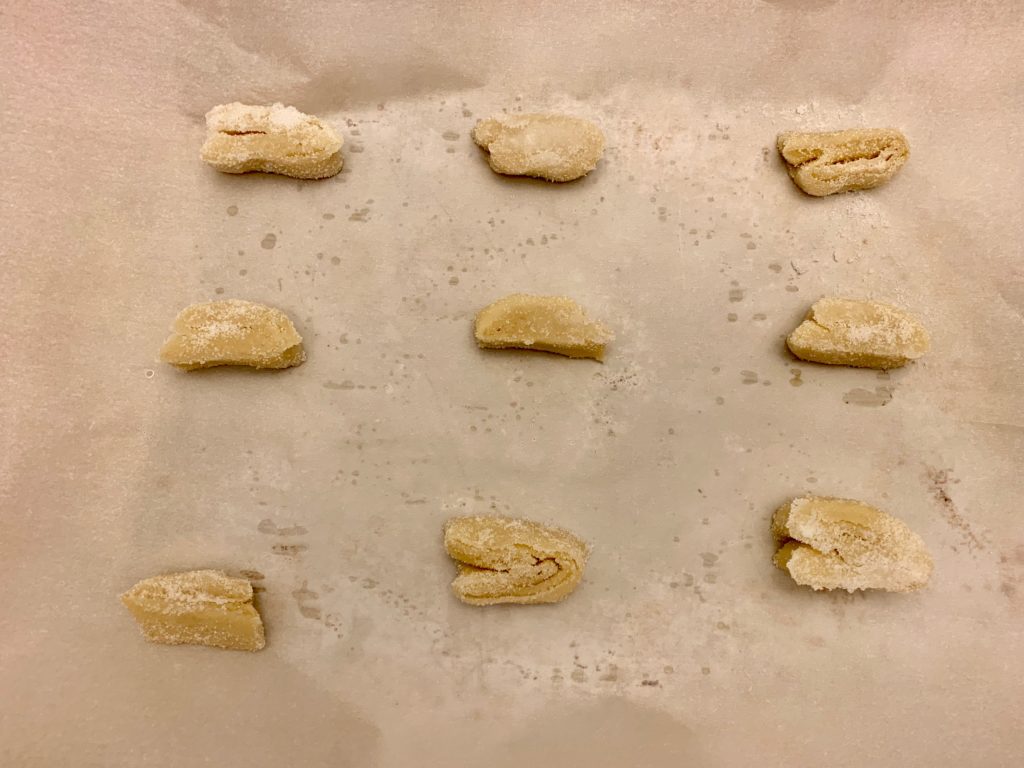 Baked at 425 for 10 minutes.    425 was a bit too hot.   Would go closer to 400 next time.   But my oven might run hotter than it should.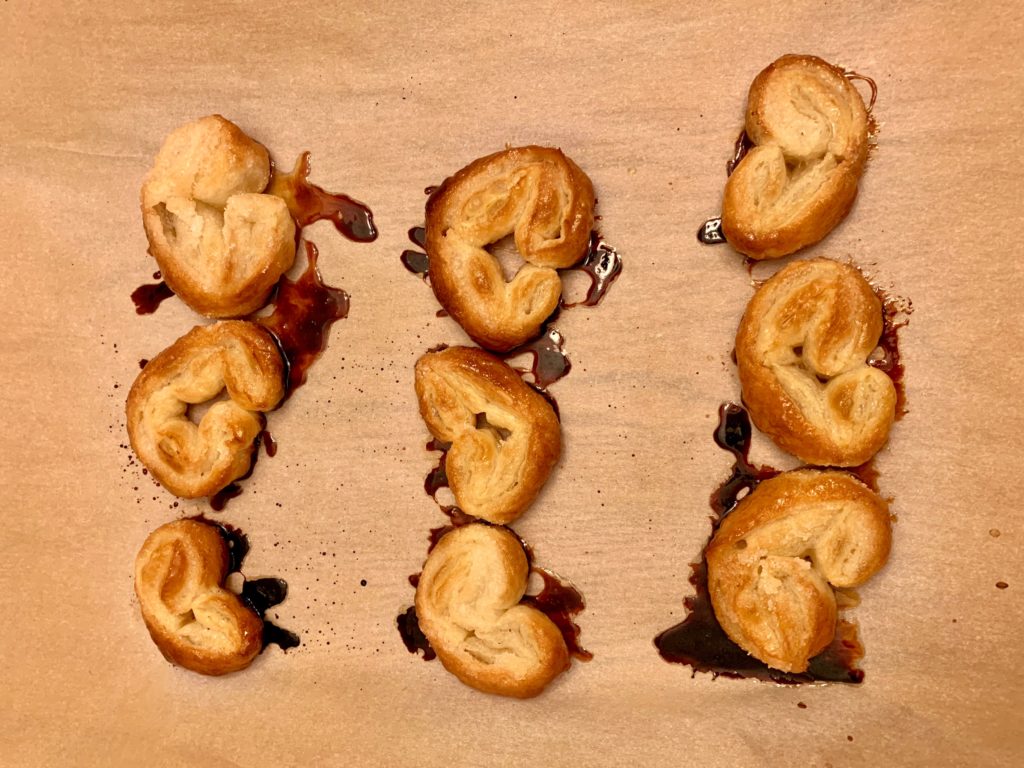 They taste pretty good though.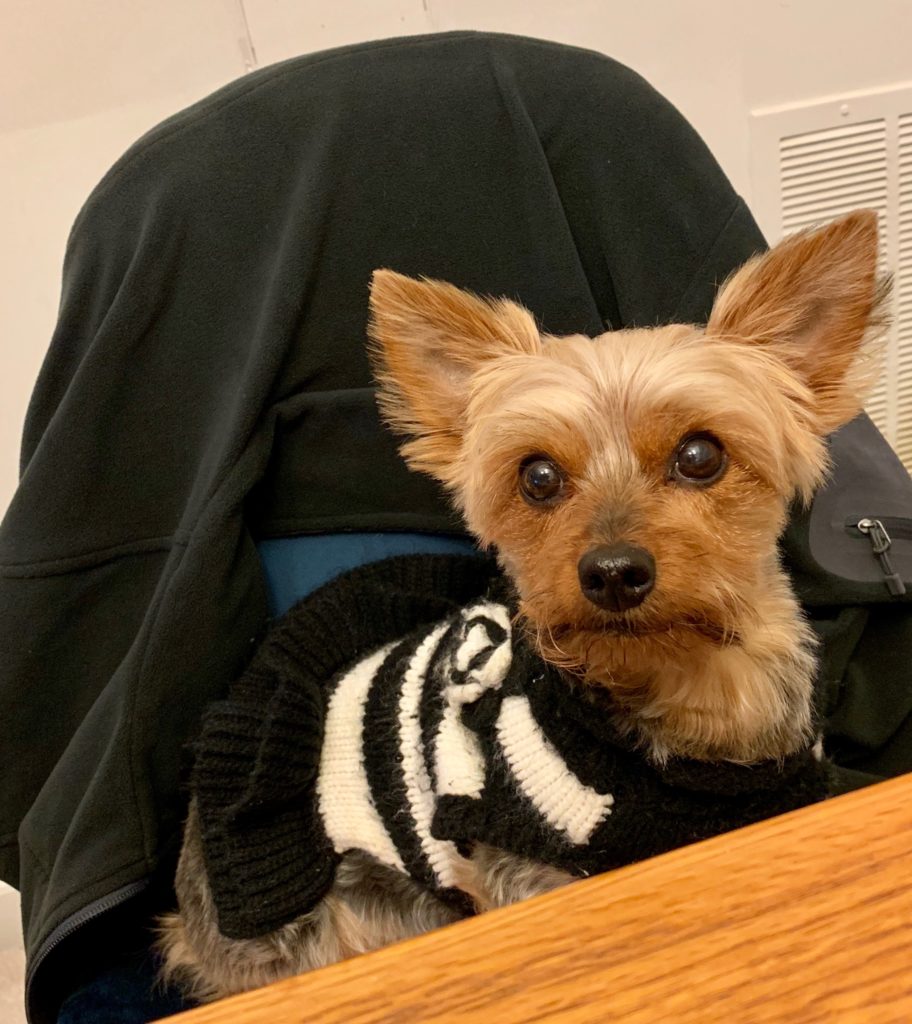 Zo waited patiently for them to bake.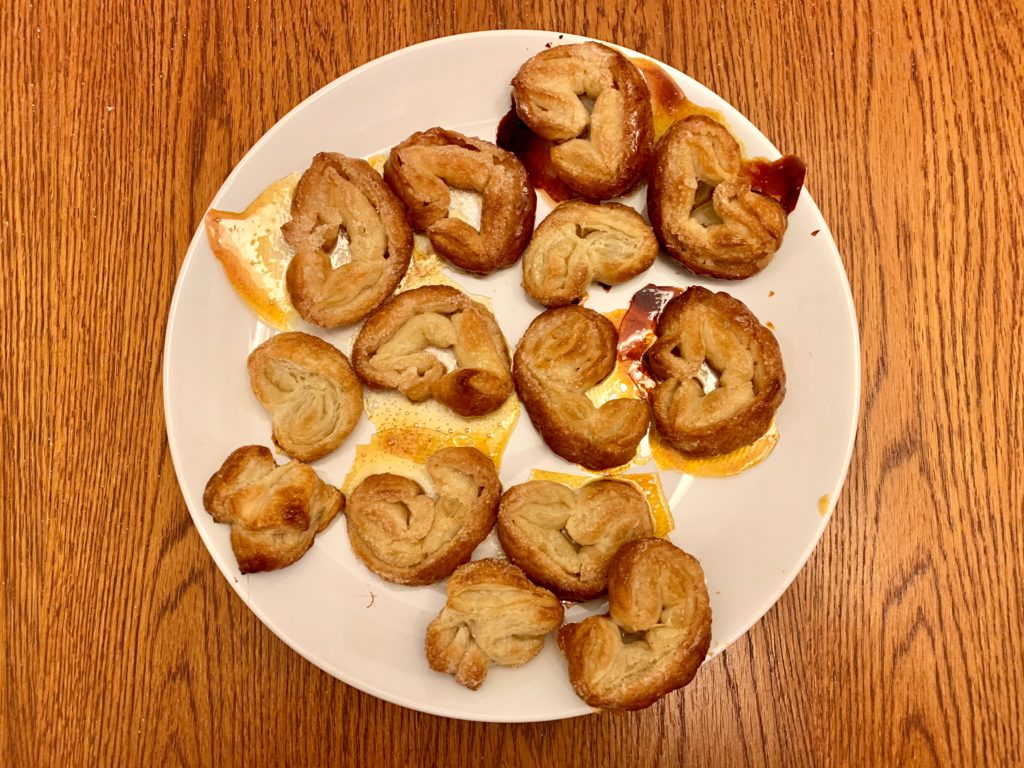 The bits of carmelized sugar were the best.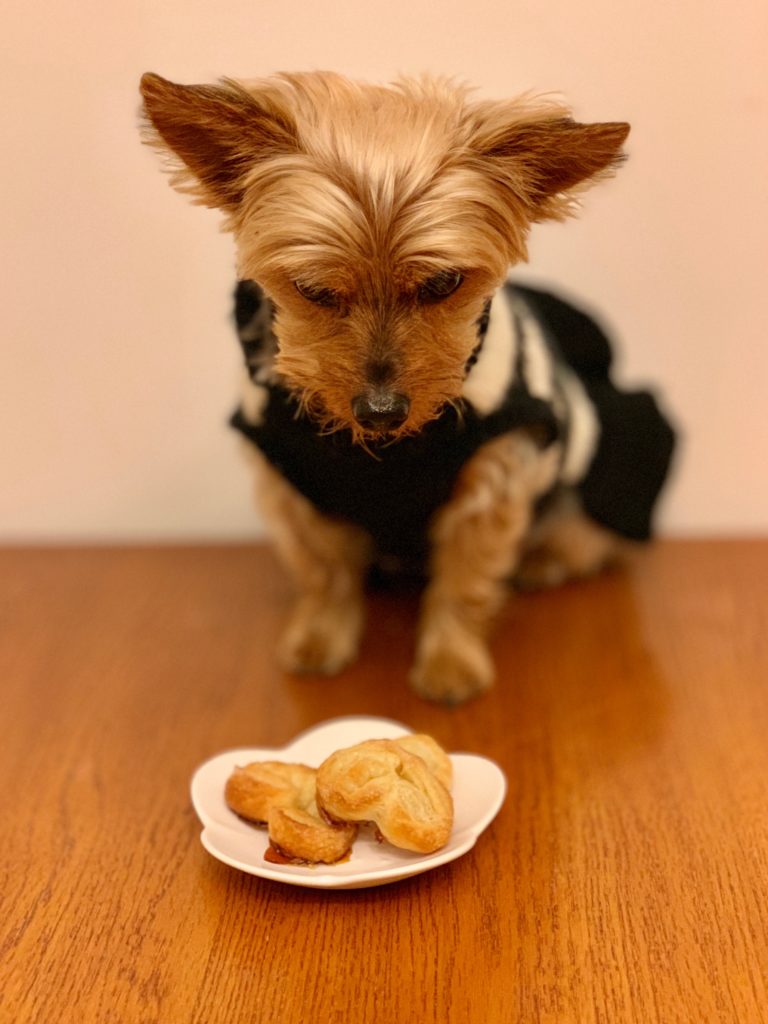 Zo studied them.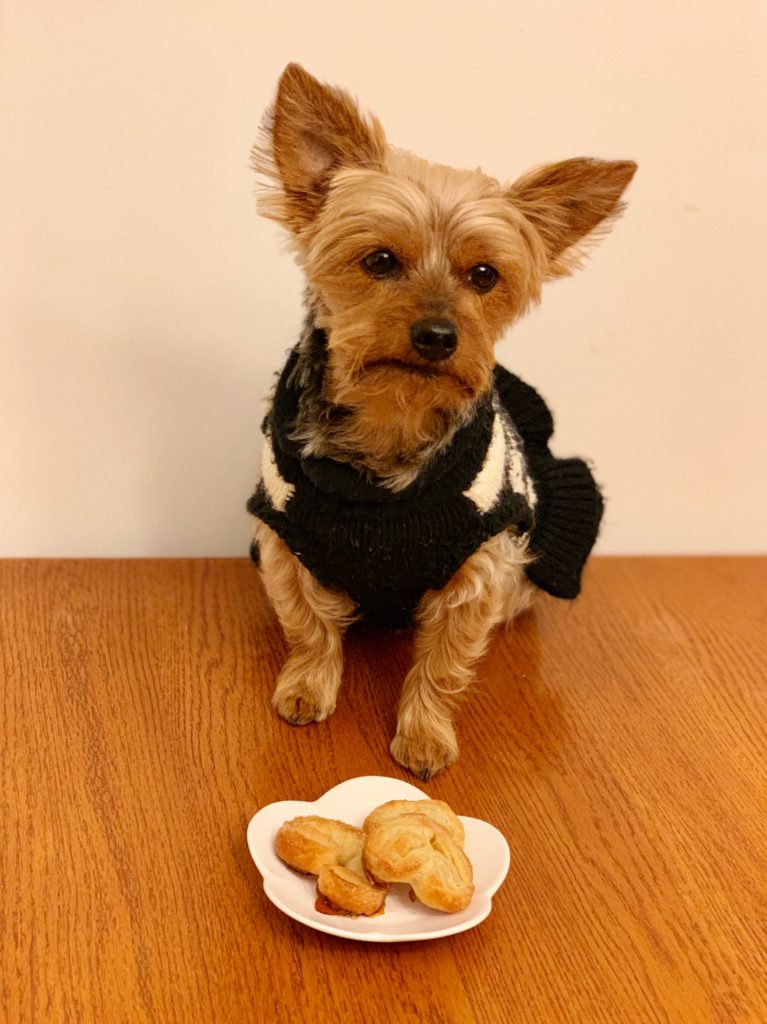 She thought they could have looked prettier.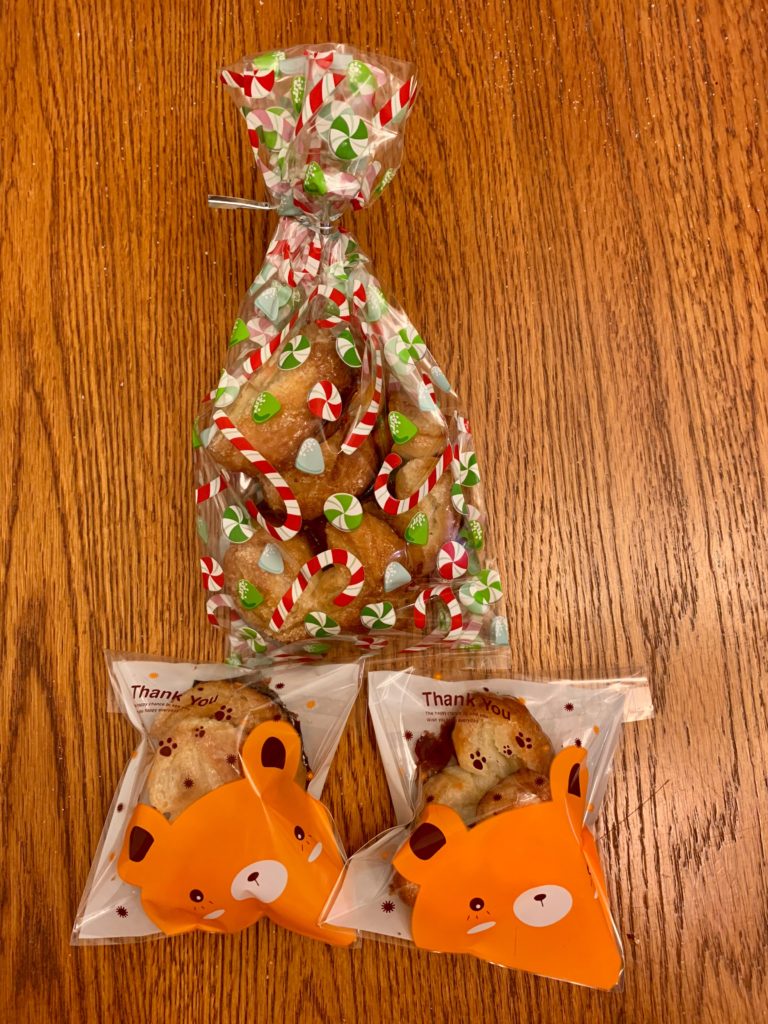 Used cute bags to make them look better.