It's cold. So… fur. Probably have 6 fur bags already but when I saw this pink shaggy fur, couldn't resist.
The fabrics:

Pink shag fur
cotton Parisian dog print (for lining)
It seems wrong that there are no poodles in the Parisian dog print.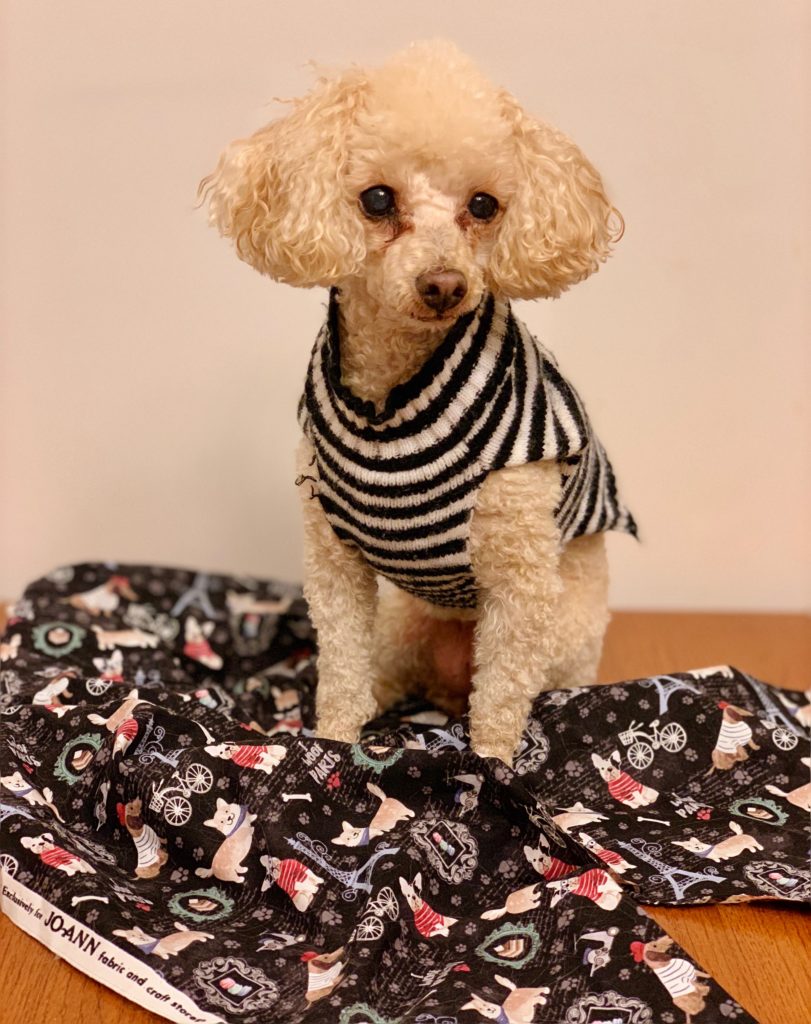 Wanted a large round shape so used a large wooden bowl (about 16" diameter).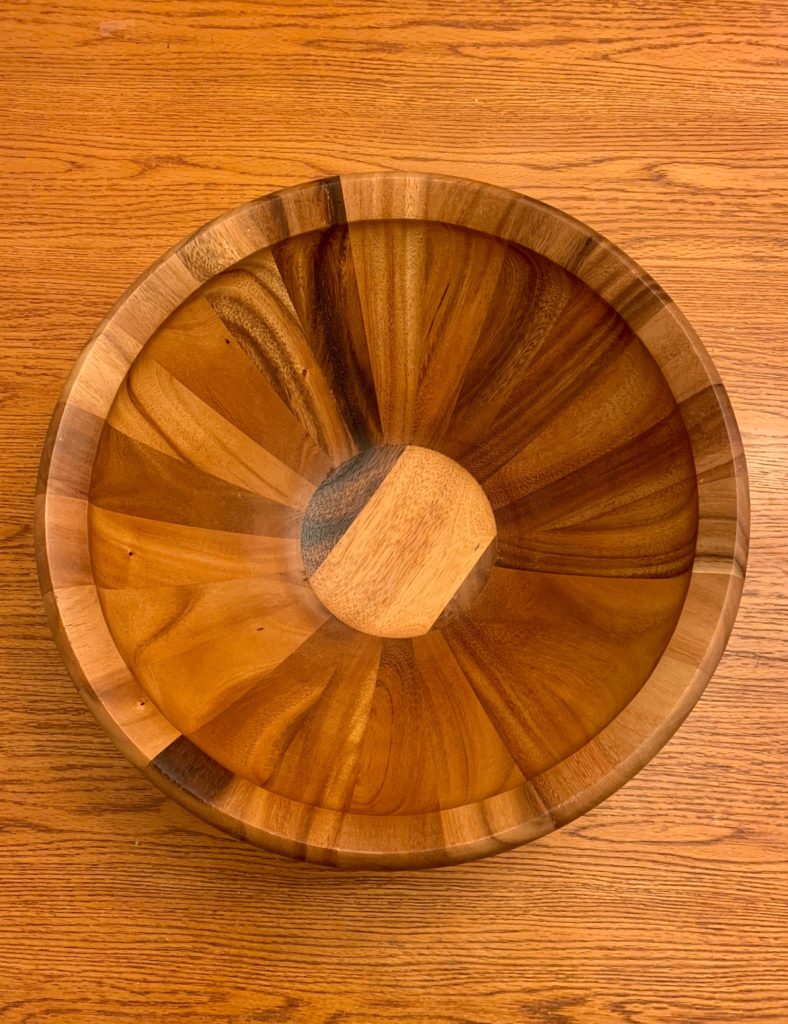 Cut 2 circles out of the fur, the lining, and the interfacing. Ironed the interfacing to the wrong side of the fur.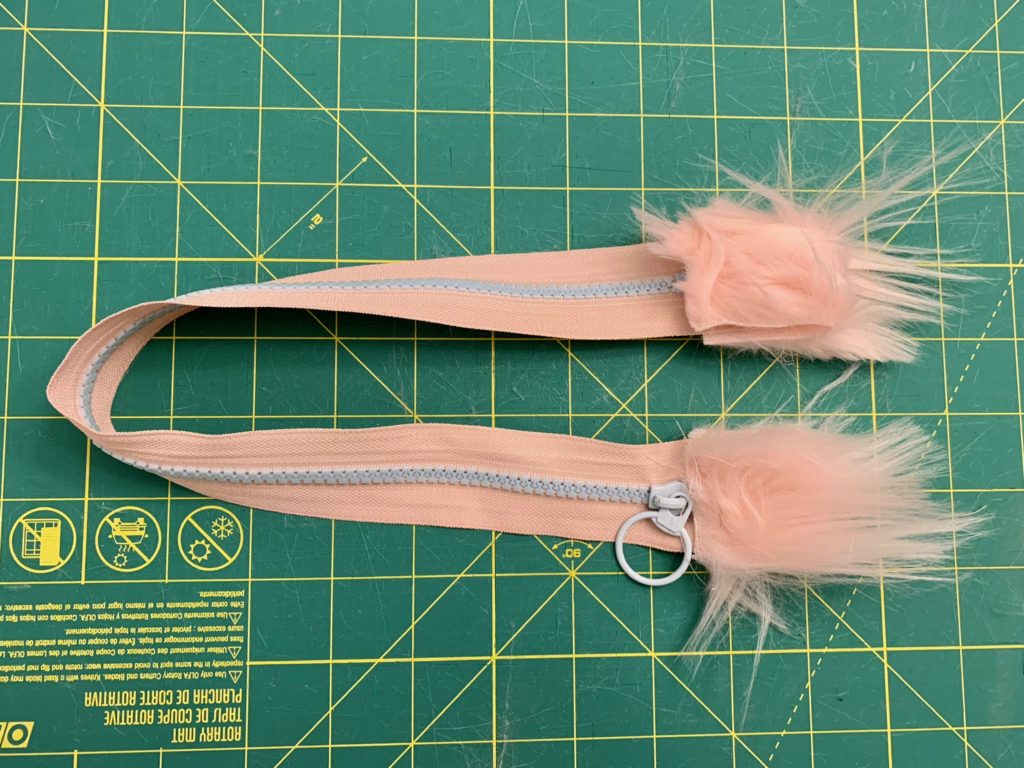 Added furry tabs to the zipper.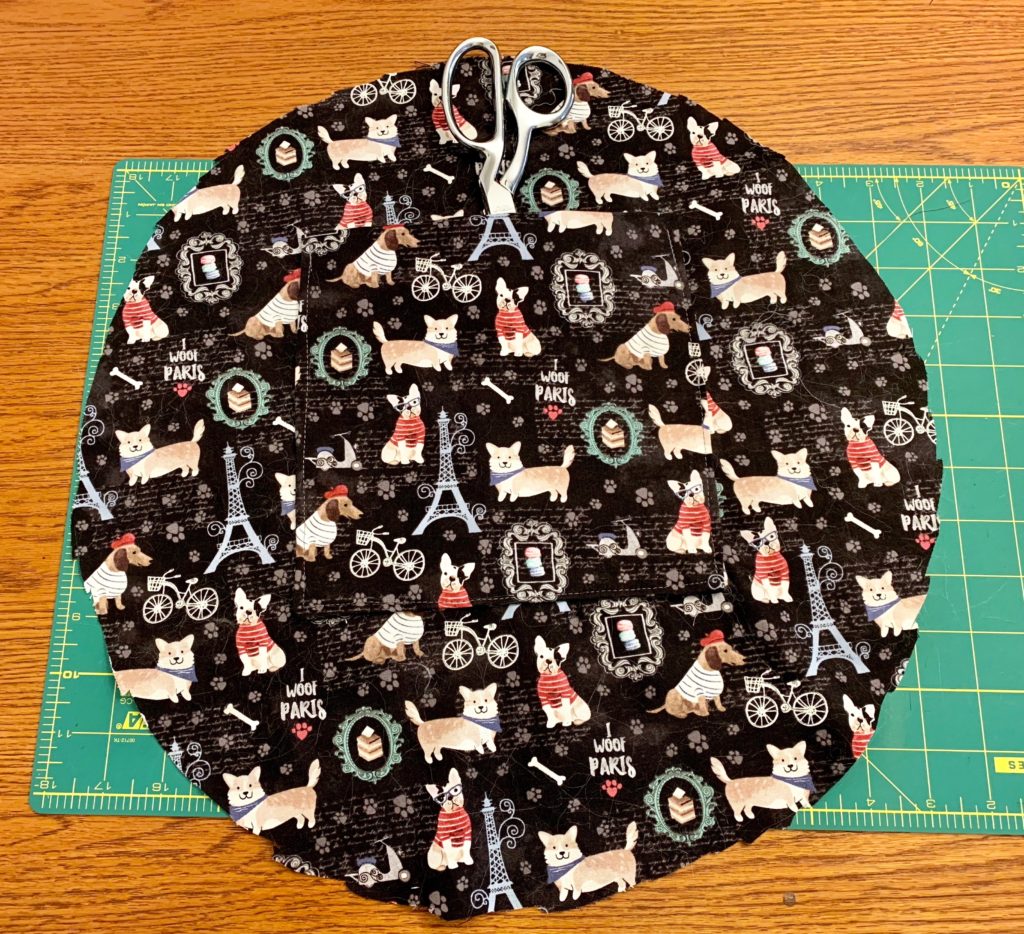 Added a simple pocket to both linings.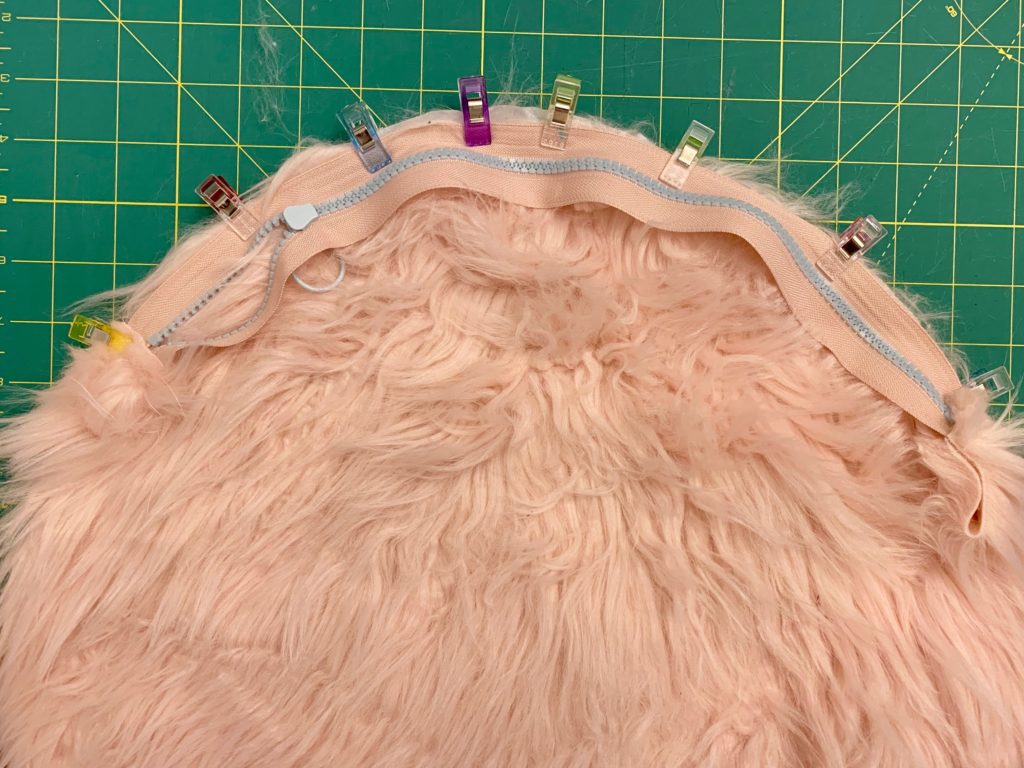 Basted and sewed the zipper to the fur.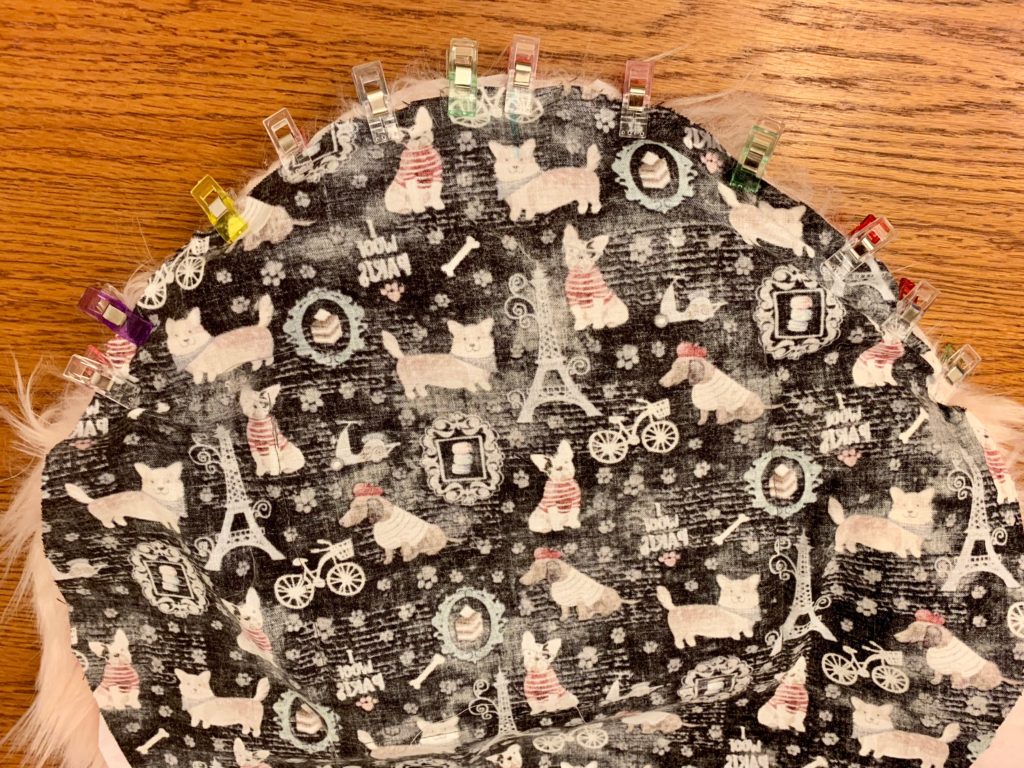 Basted and sewed the lining to the zipper.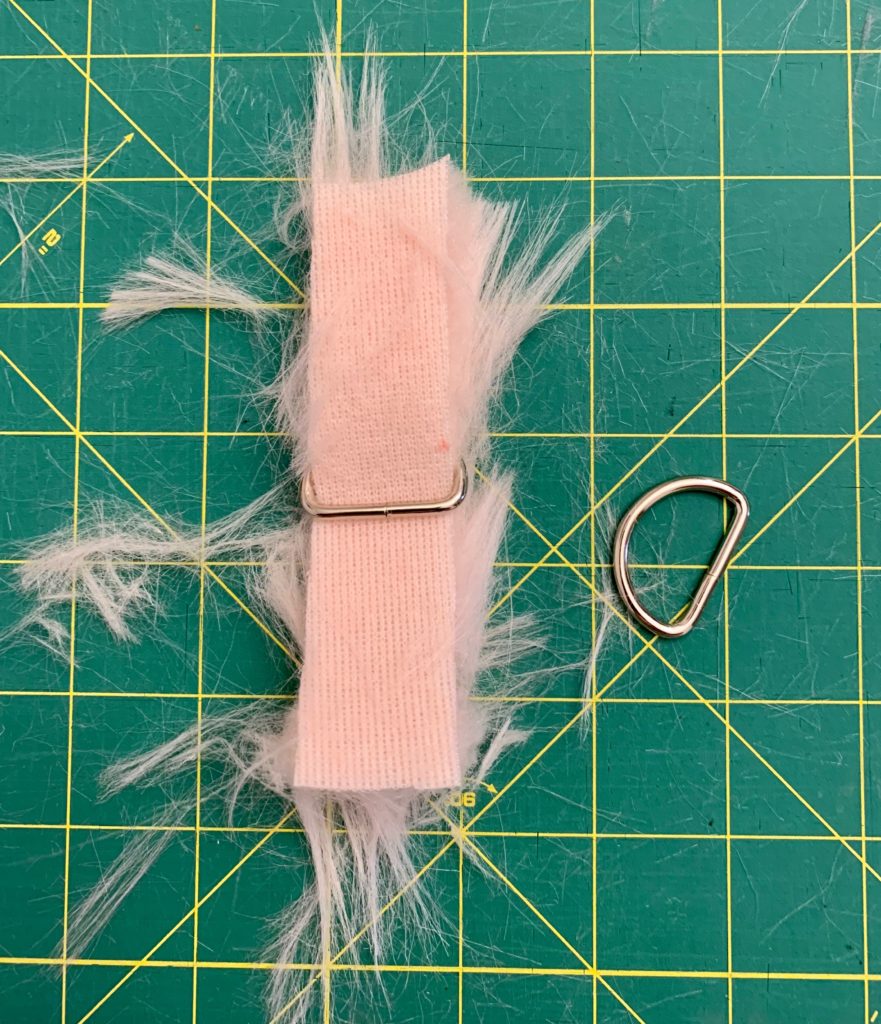 Slid d-rings through two pieces of fur 1" by 5".  Sewed them to each edge of the zipper.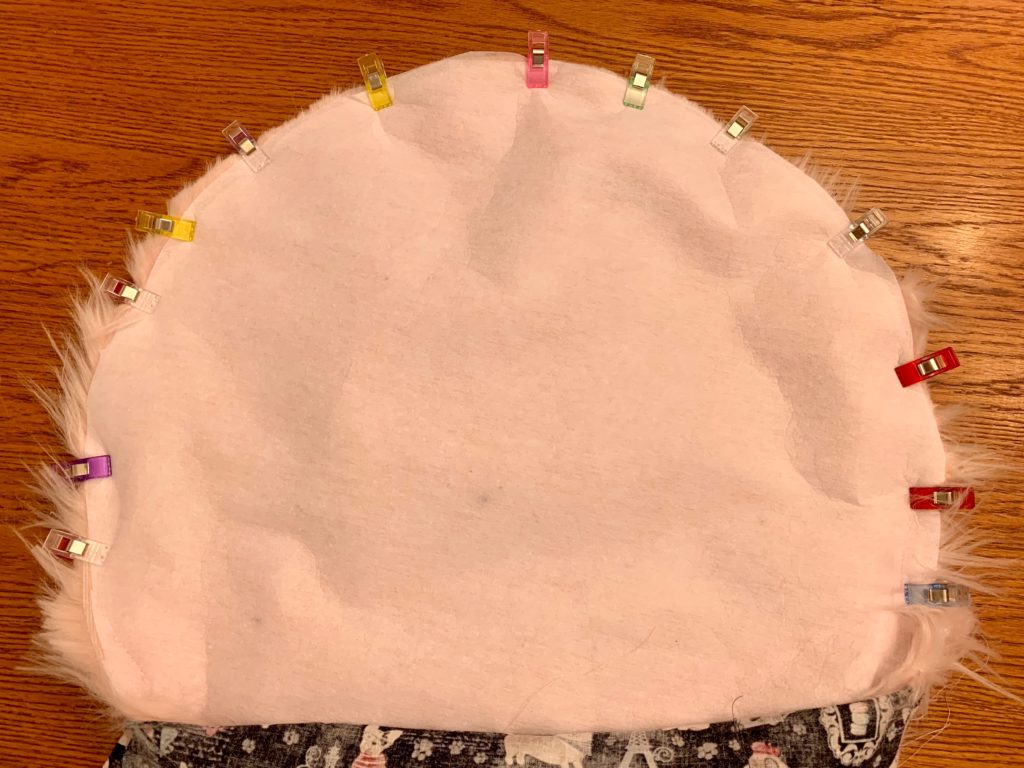 Sewed around the edges.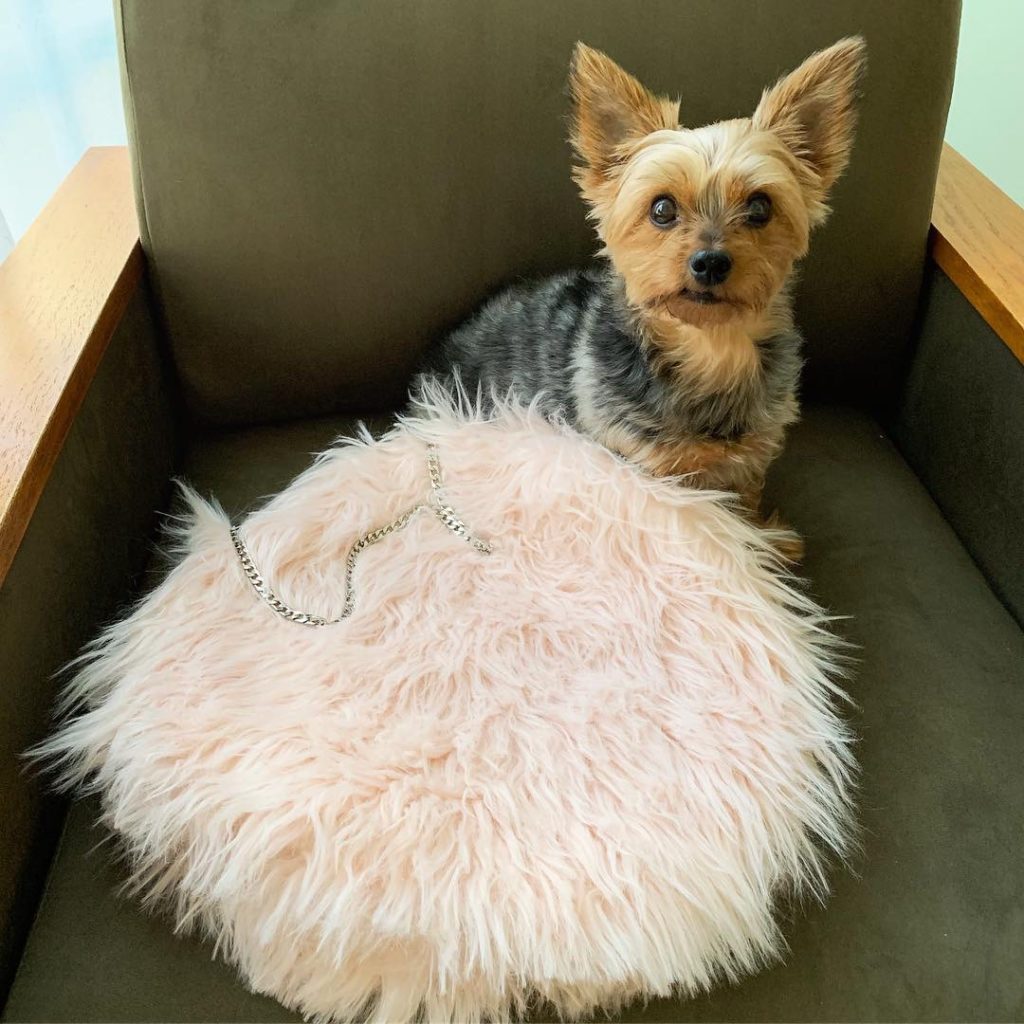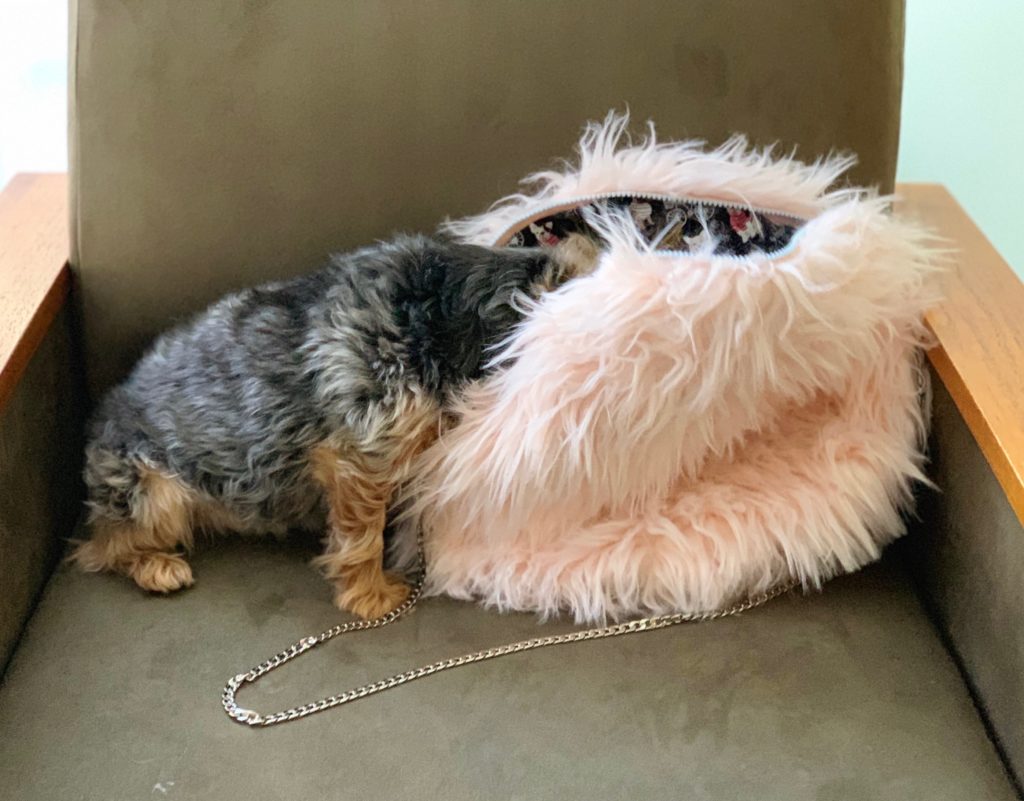 Added a silver chain crossbody strap.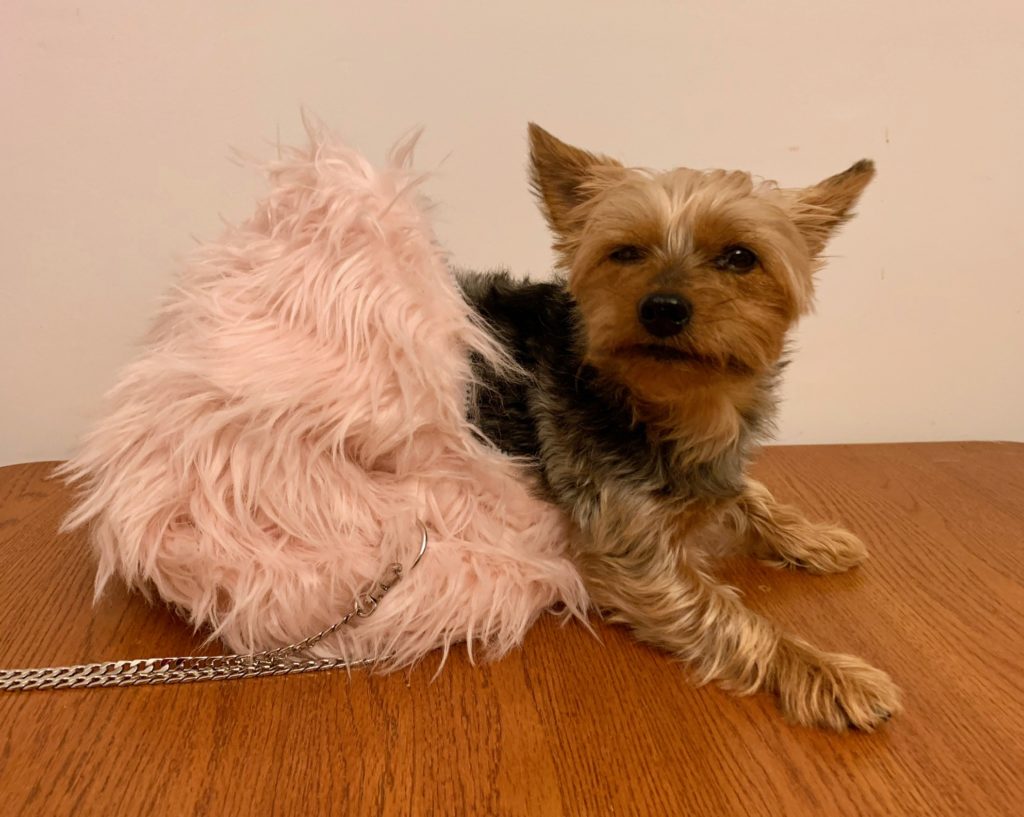 This bag turned out really cute. Have had more strangers stop and comment on this one than any others. It might be the color?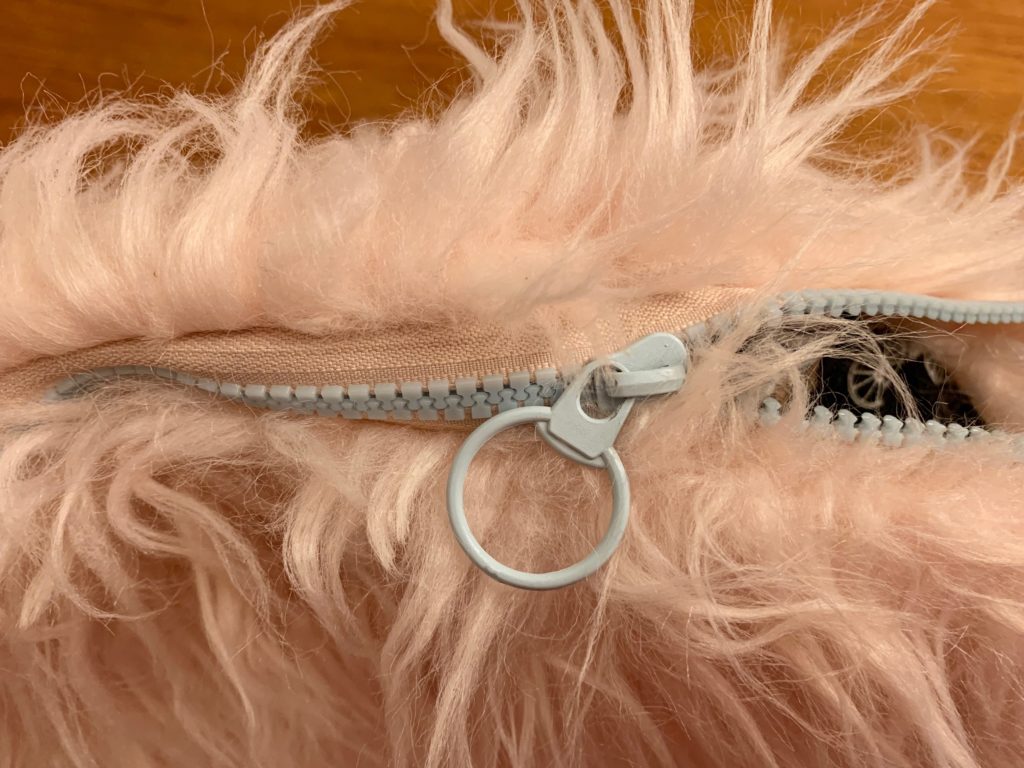 The only drawback is that the fur gets caught in the zip.   A lot.   Trimmed some of it near the zip which helps but prob need to do more.  Next time should prob top stitch the fur near the zip down.