Winter = cold = need warmth = furry.  Therefore, furry bag
This pink one is the third furry bag I've made for myself. Have too much leftover faux fur – will prob end up making another soon.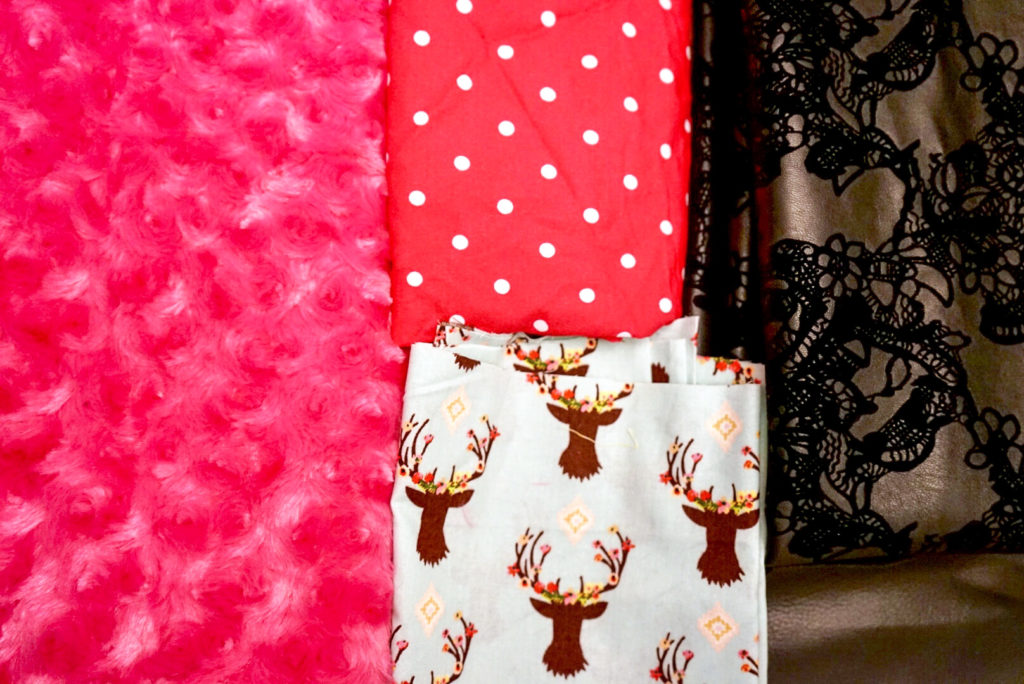 These are the fabrics used. The right faux leathers are for the strap and the gusset bottom.
The planning stages: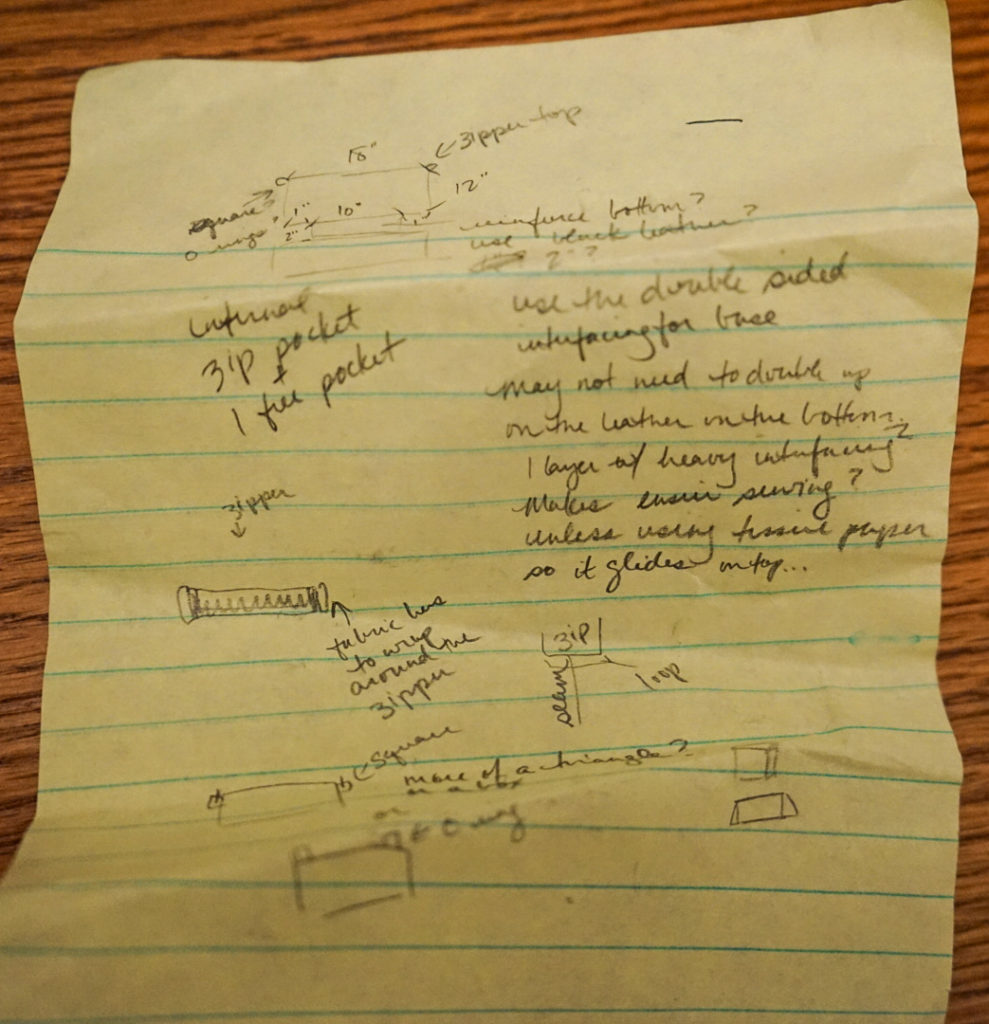 It ended being 17 by 14 inches with a 2 inch gusset base.
Zoey decided to interfere by lying on the interfacing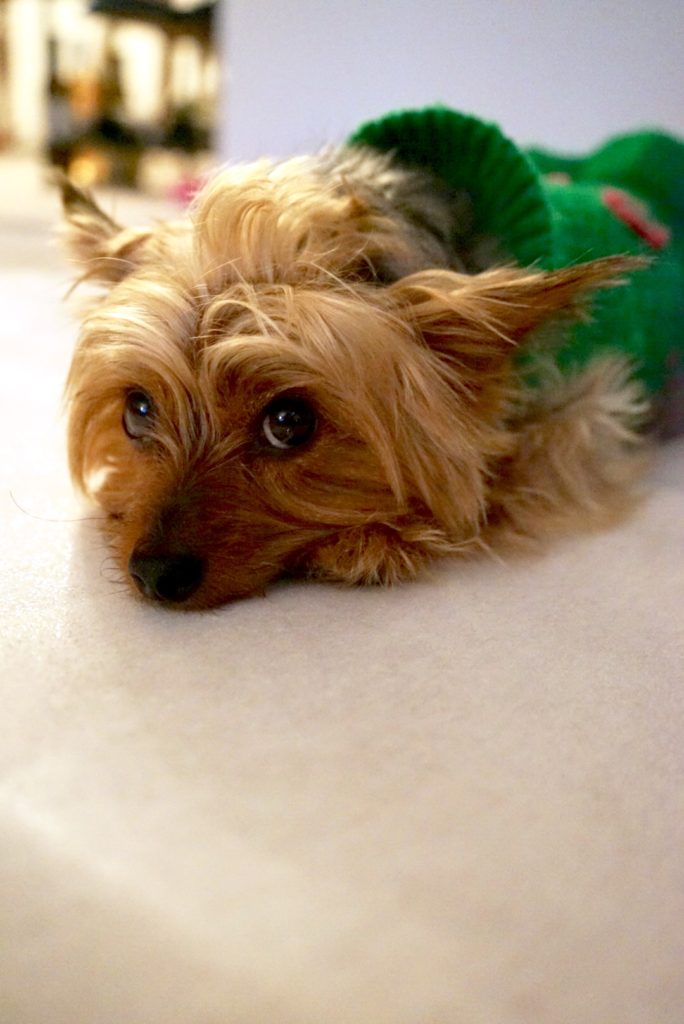 Coco and Zoey were both terribly unhelpful.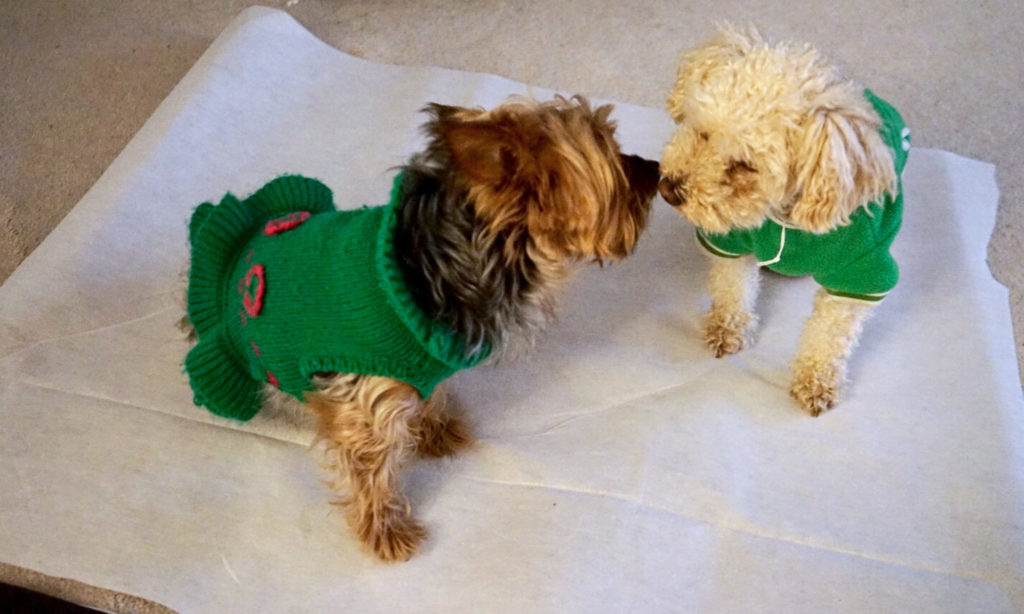 This was the first attempt at an internal zipper pocket.  Spent way too much time deciding between pink polka dot and a light aquamarine.  The pink won but still having some reservations…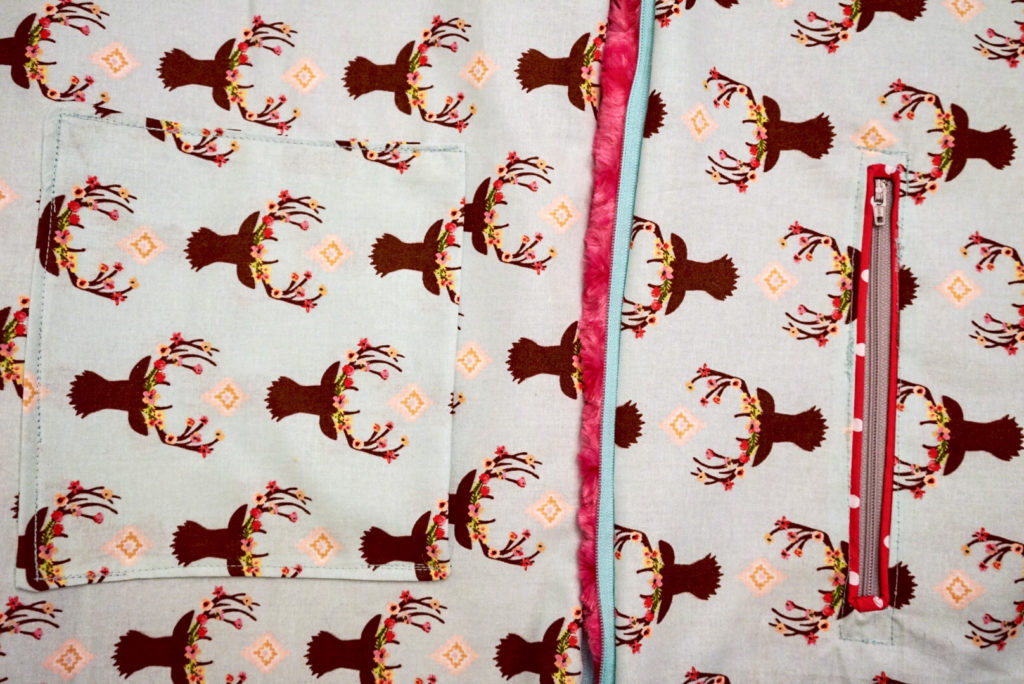 This deer print is somewhat cute. Although it looks like the deer's head was ripped off and the body is elsewhere?
Hard to find cute but not nursery/ infant animal fabrics at JoAnn Fabrics.
The opposing side has a regular pocket. Trying to decide whether interfacing would be beneficial. Or overkill.
the inside: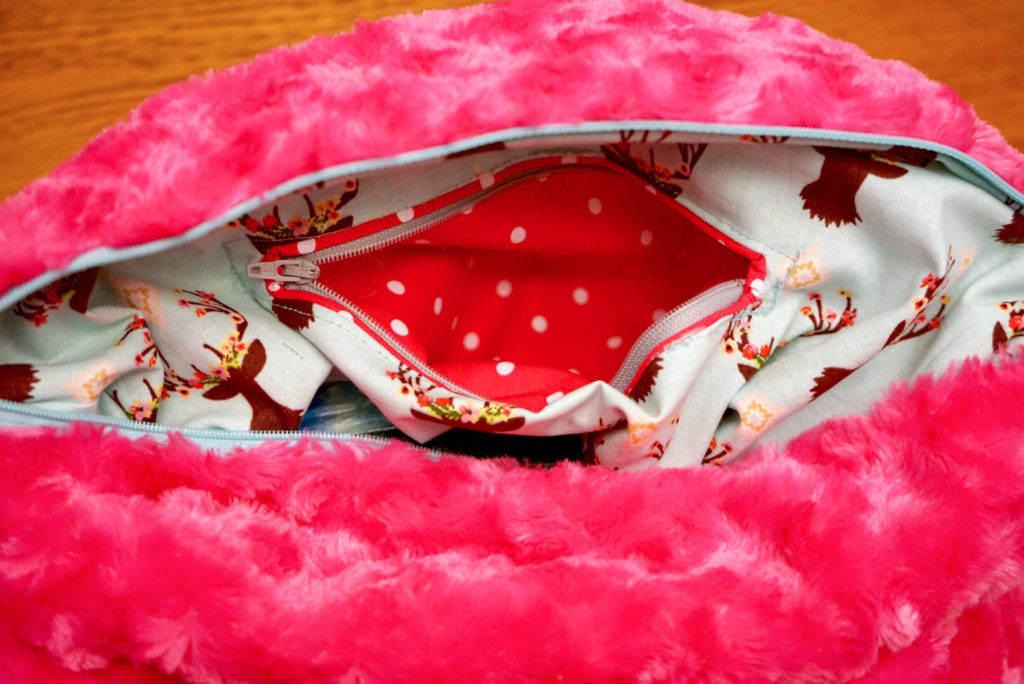 Love the pocket. Not liking the image though…
Completed bag without the strap.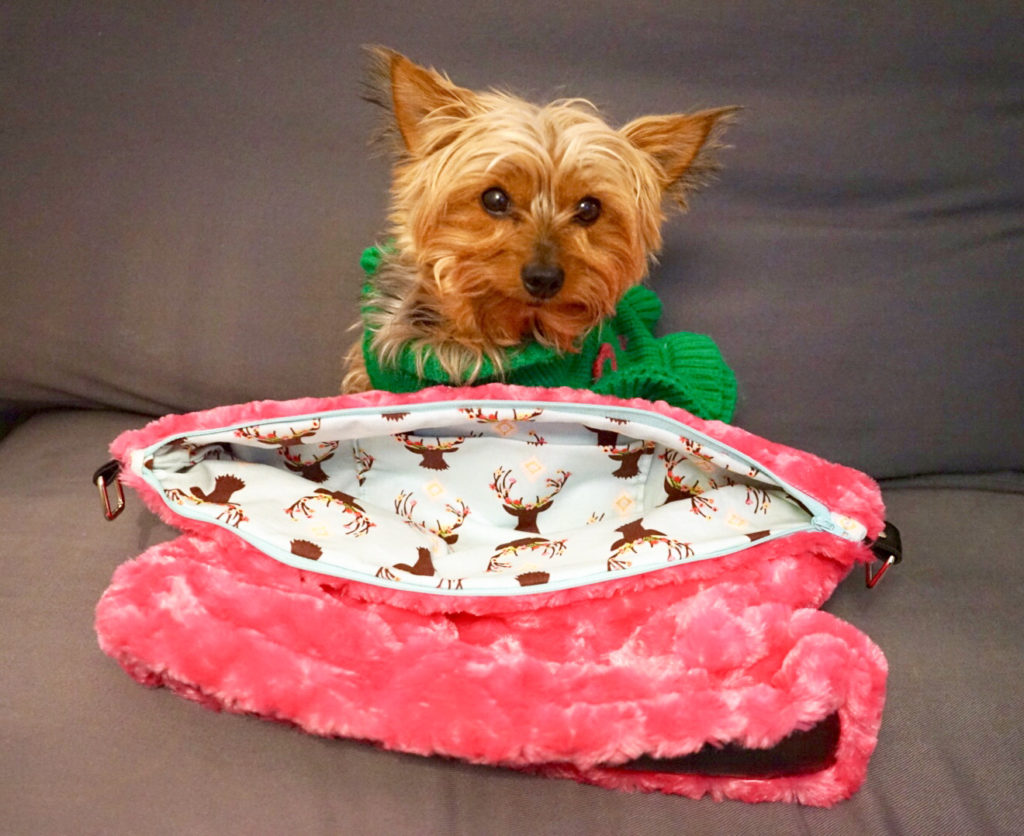 Next time would like to put the strap tabs at the top edge by the zipper instead of on the side.  (Parallel instead of perpendicular)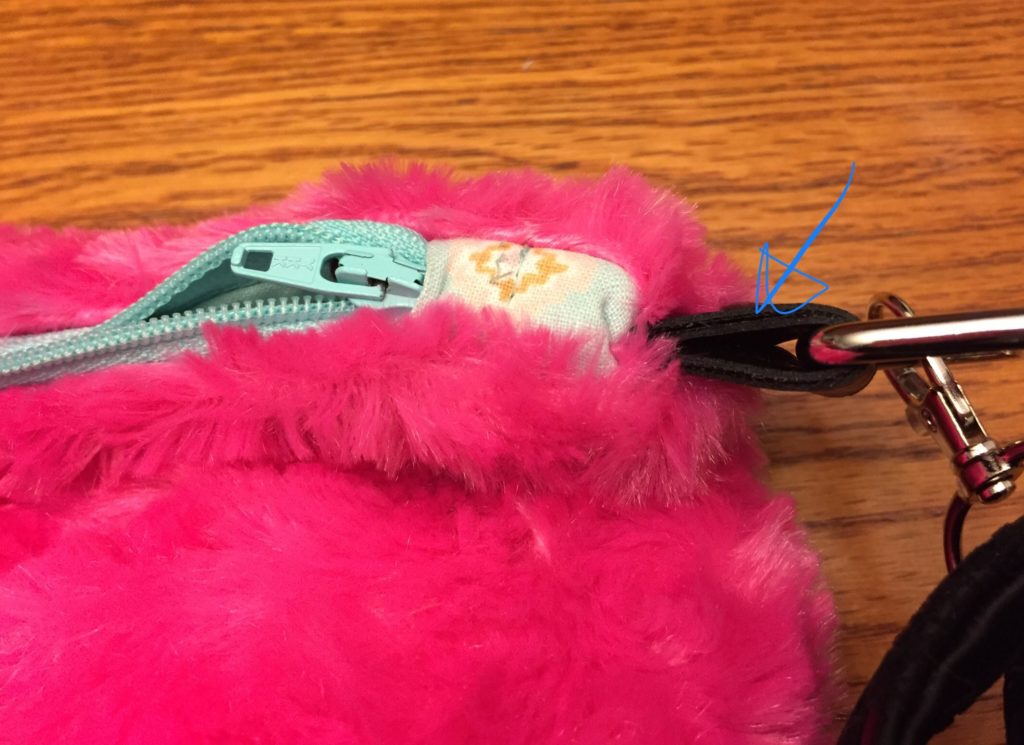 Added a black lace faux leather strap.  At 36 inches it is a bit short for a crossbody so ended up being a shoulder bag.  Need to buy a yard and a half of faux leather or suede for a long enough strap.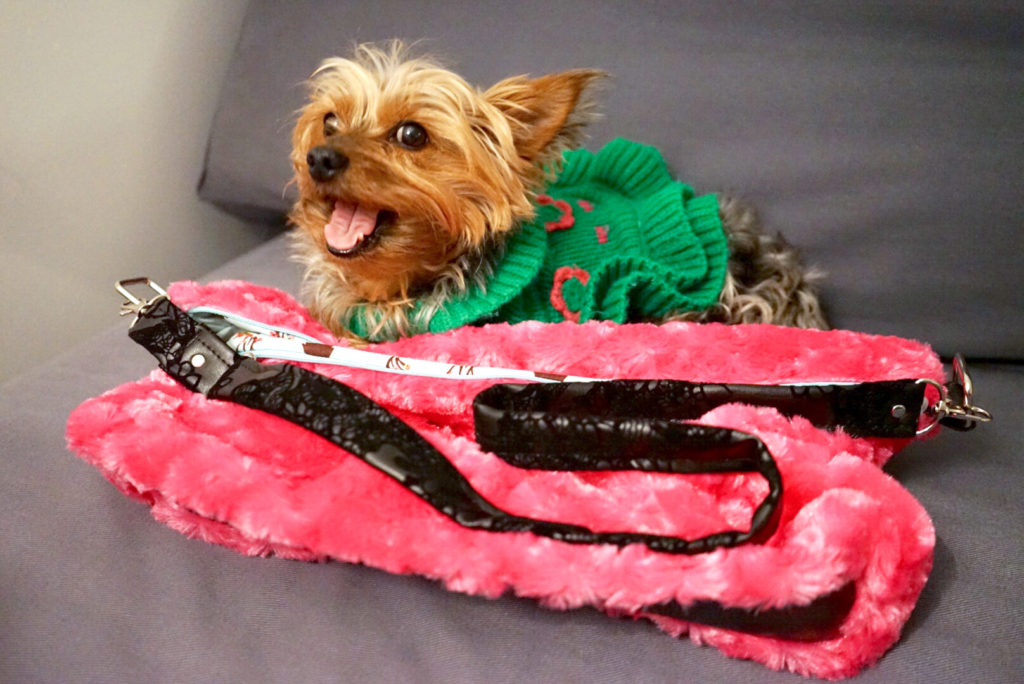 Zoey got tired of modeling and fell asleep on it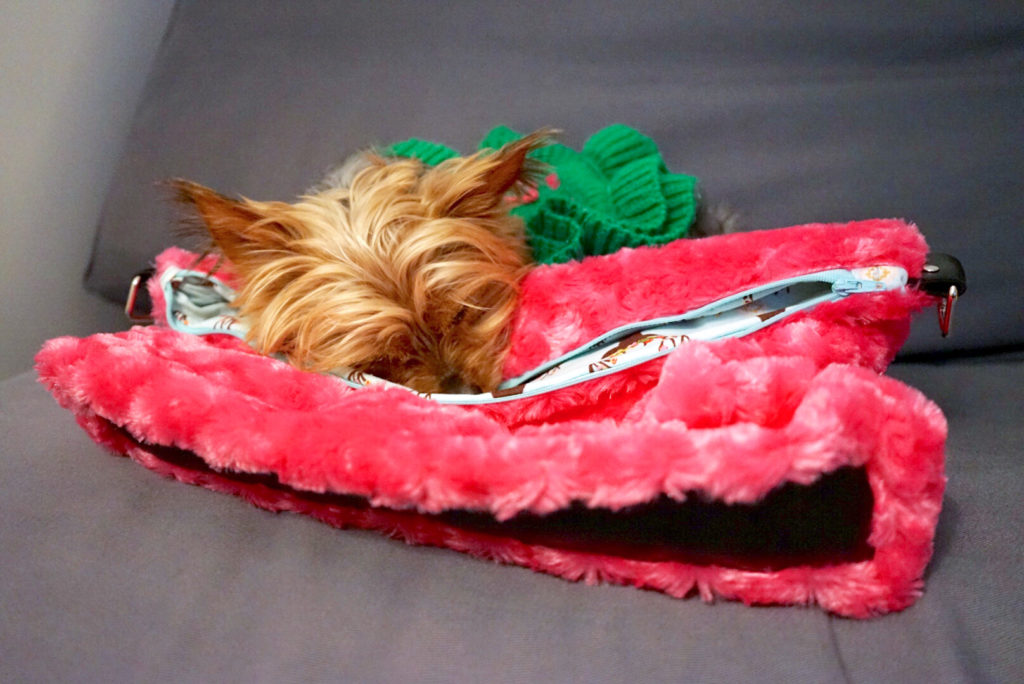 The last thing it needs is a charm for the zipper.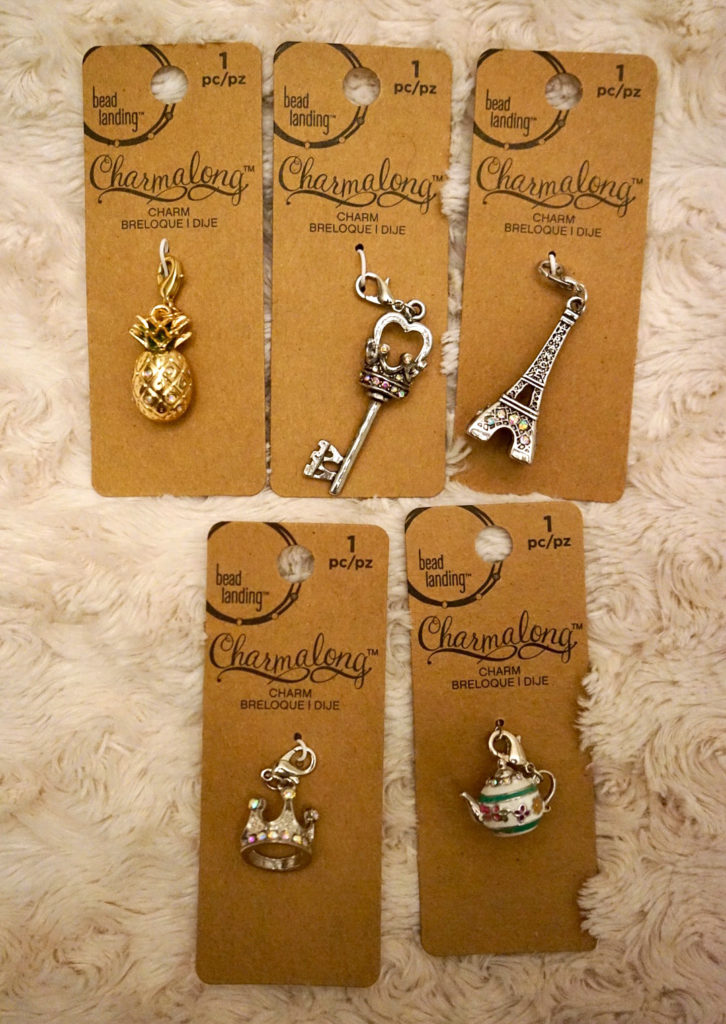 Tough call between the tea pot and the Eiffel Tower but the tea pot's enamel colors work well.
Next time :  rethink the pattern to make more of a cube so the strap hardware is parallel to the zipper.   Add double sided interfacing to internal pocket.    Look into something other than fur?   Winter has to end at some point.
Tutorials that were helpful:
https://halifaxdogventures.com/2016/09/29/diy-adjustable-dog-collar-tutorial/amp/