Tasked with finding a place to have afternoon tea on May 19th, Megan Markle and Prince Harry's wedding, visited the Tea Cart in Berryville.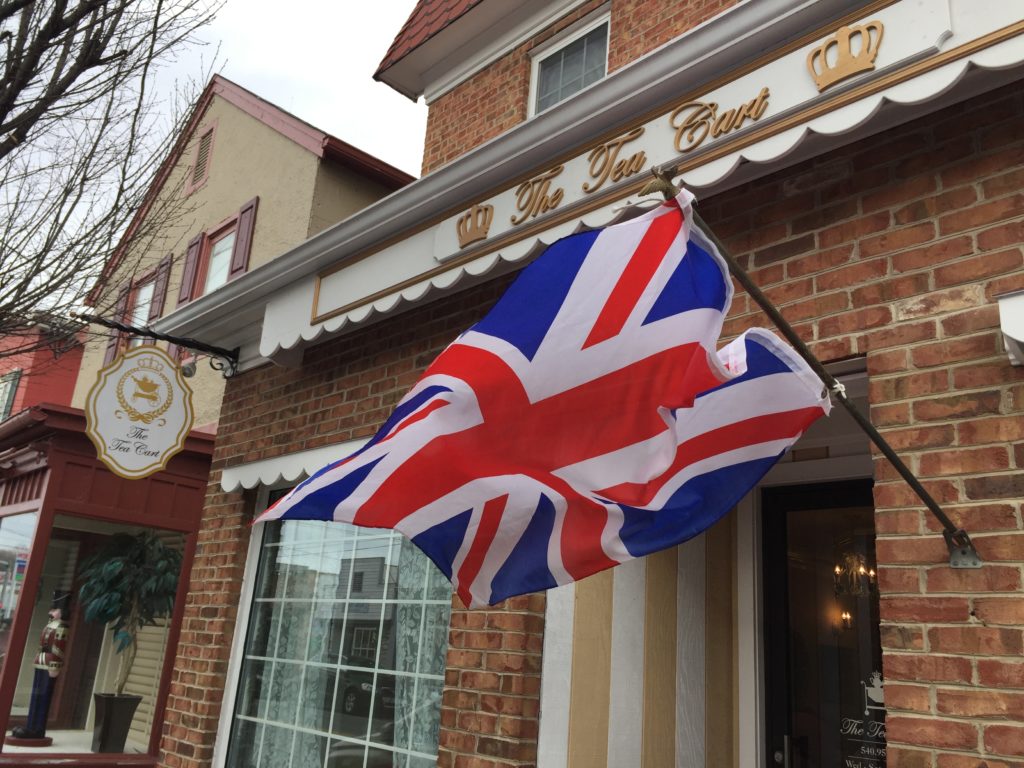 I can't parallel park and downtown Berryville has only street parking.   Fortunately there were plenty of spots which made it doable.   Also, free parking on weekends is a bonus.
Entered before the shop officially opened without a reservation.   The proprietor said she had had a cancellation for a table for one if I could return in half an hour.    I am a table for one with time to spare.
Downtown Berryville had some historical buildings.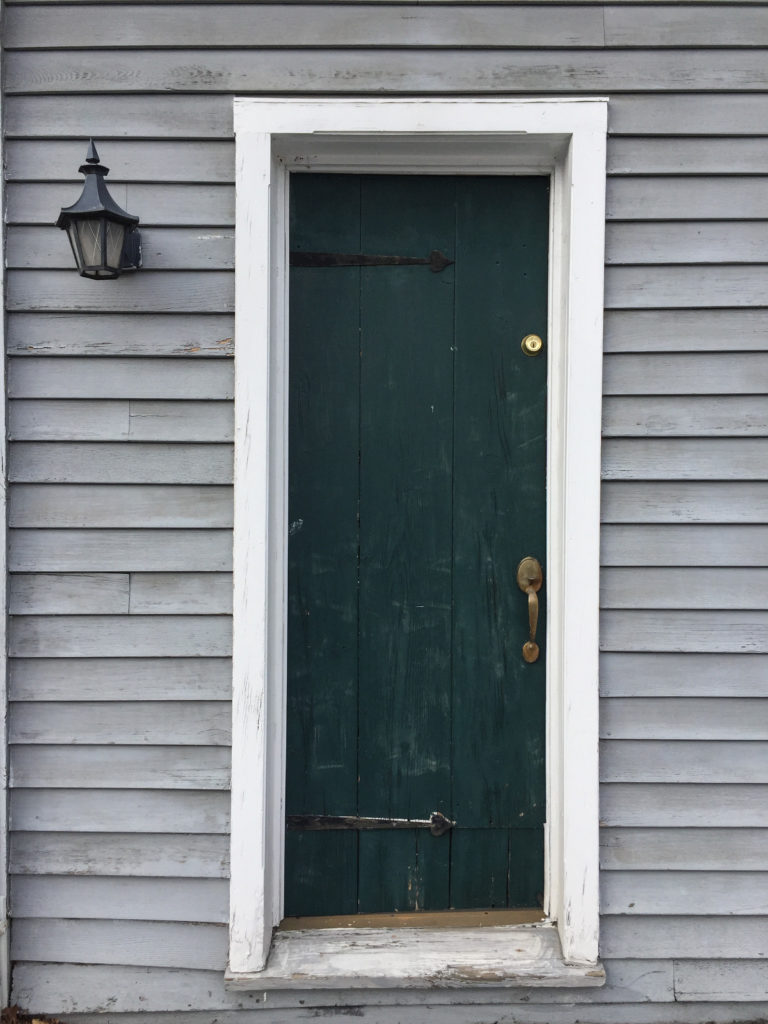 Like this door.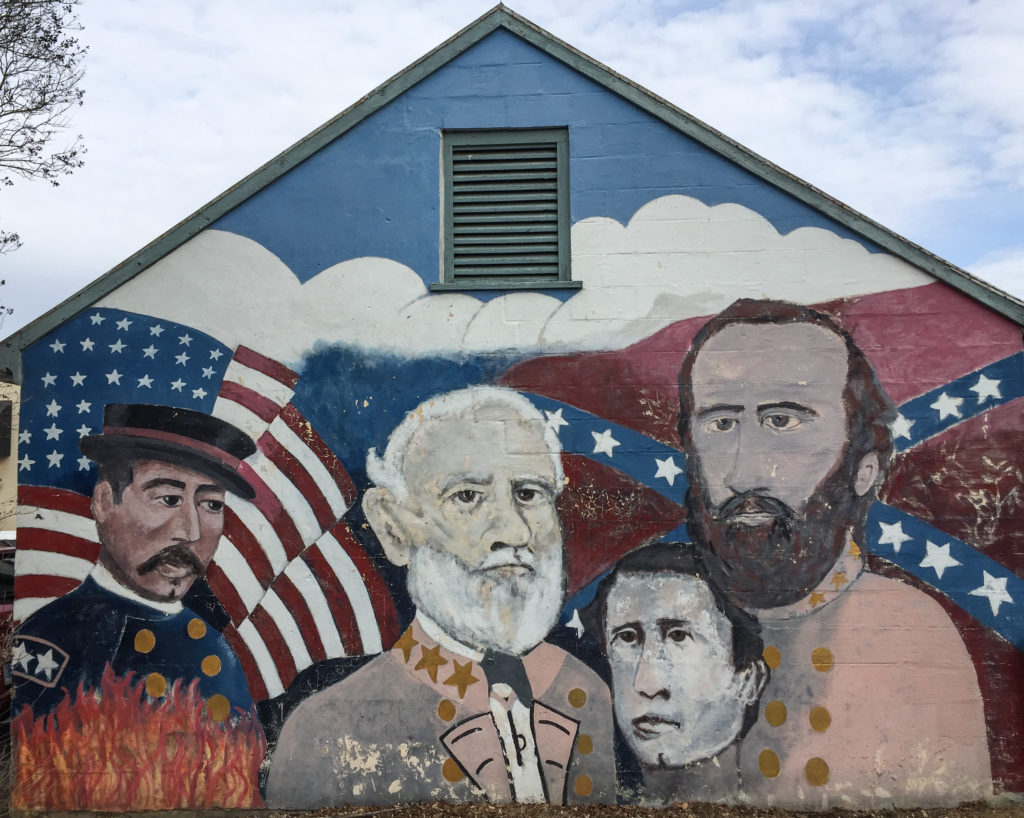 A number of murals were painted on buildings.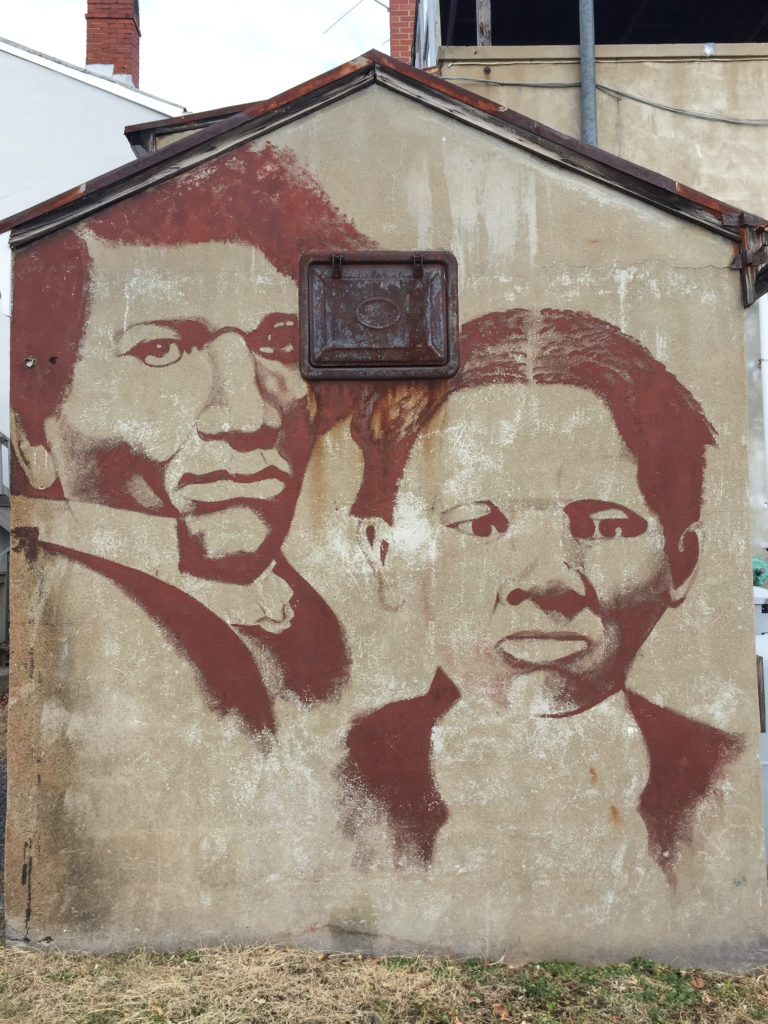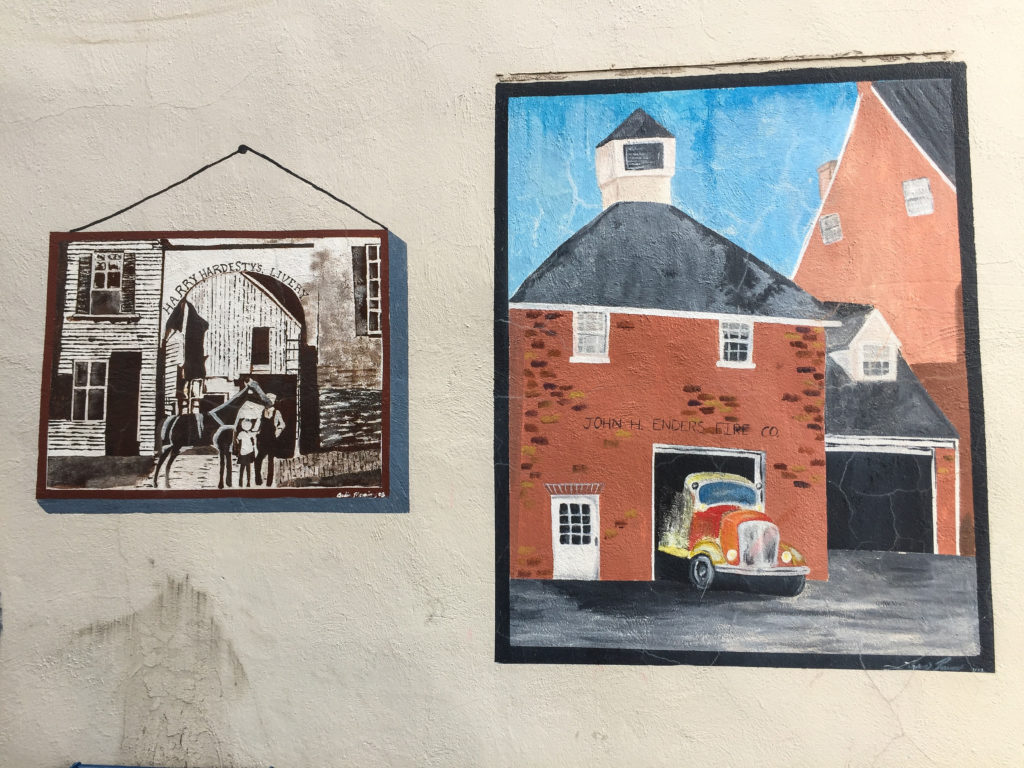 Stopped in at Cordial Coffee.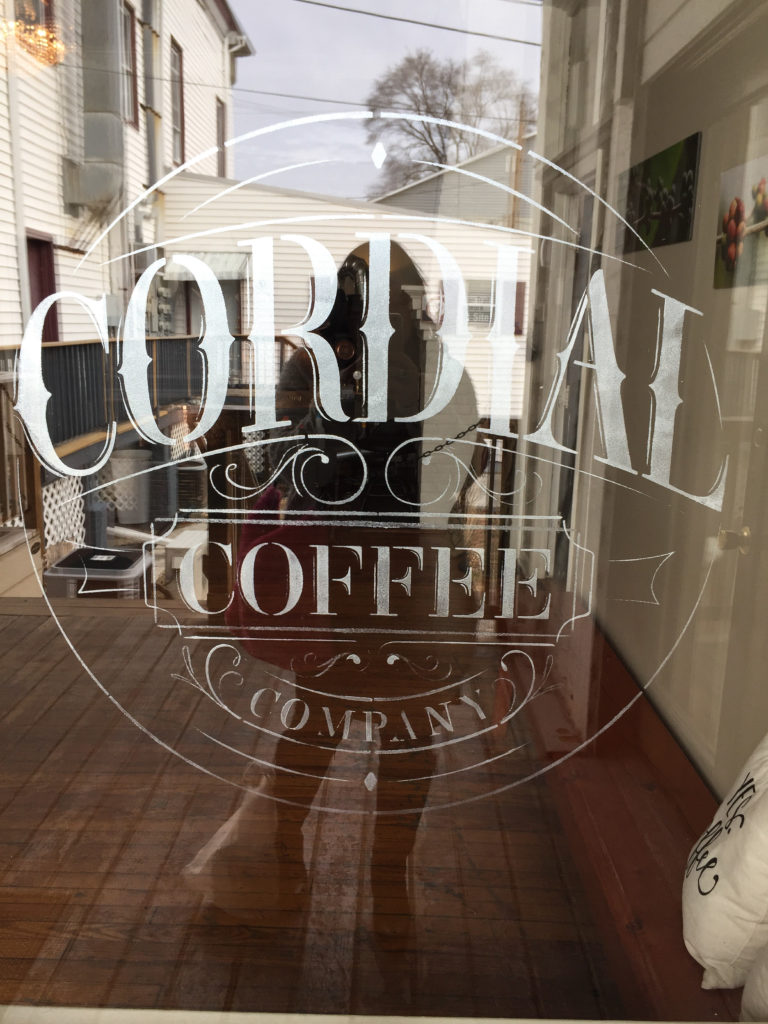 Where they roast coffee using: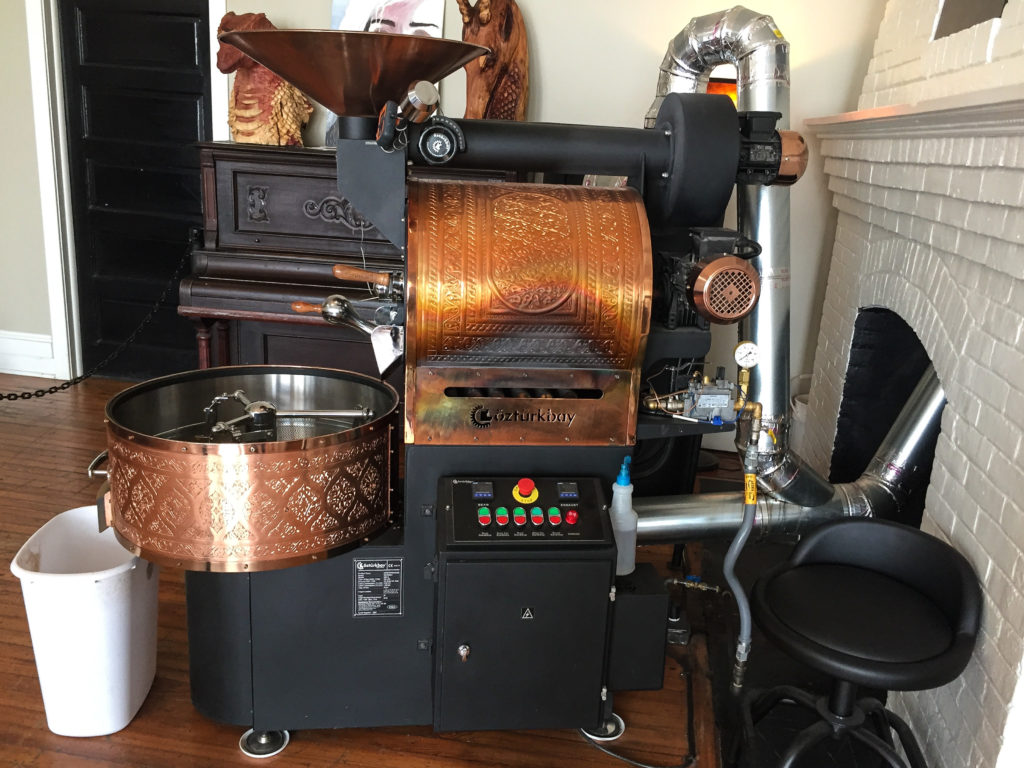 Bought a bag of coffee and a mocha syrup to take home.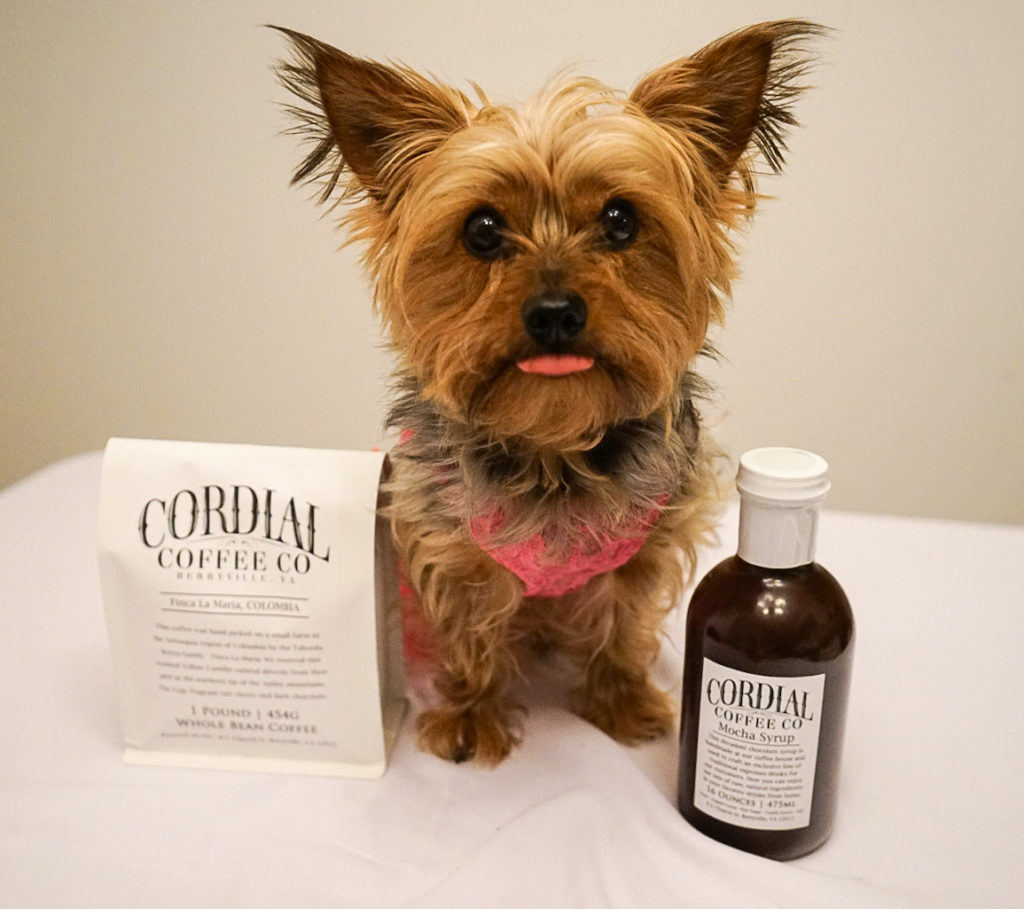 Zo doesn't really appreciate coffee or mocha syrup.
While walking back to The Tea Cart, saw a couple of cute store fronts.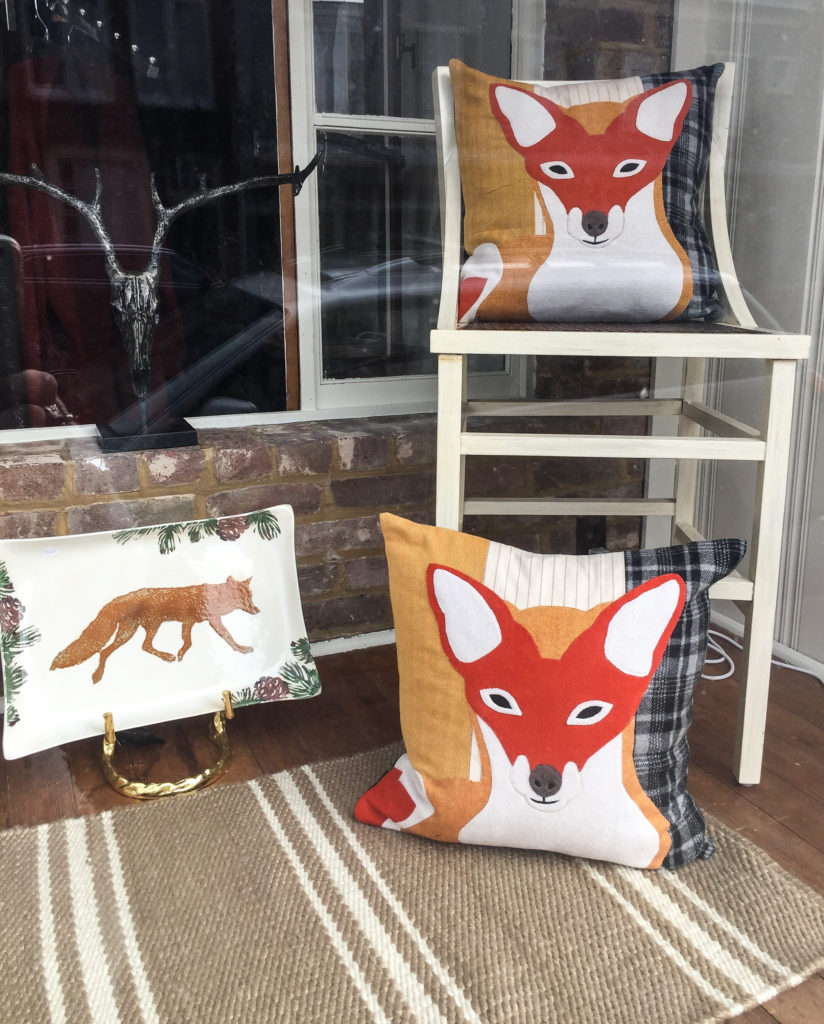 Love that they wash horse blankets.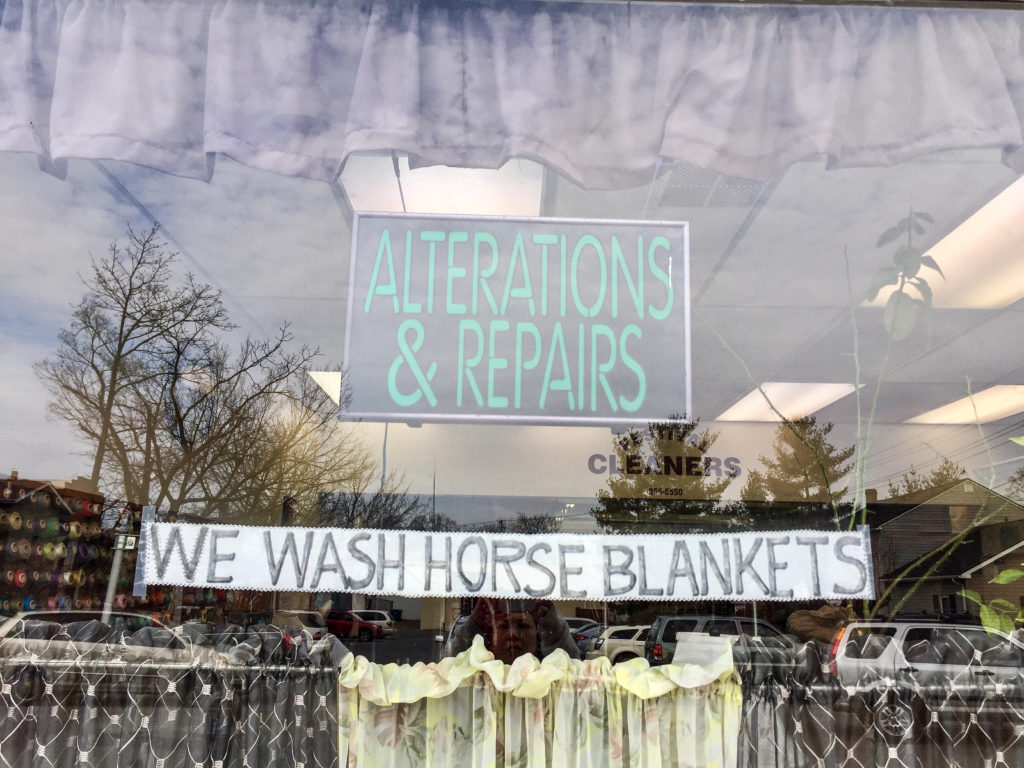 Returned to The Tea Cart and was seated.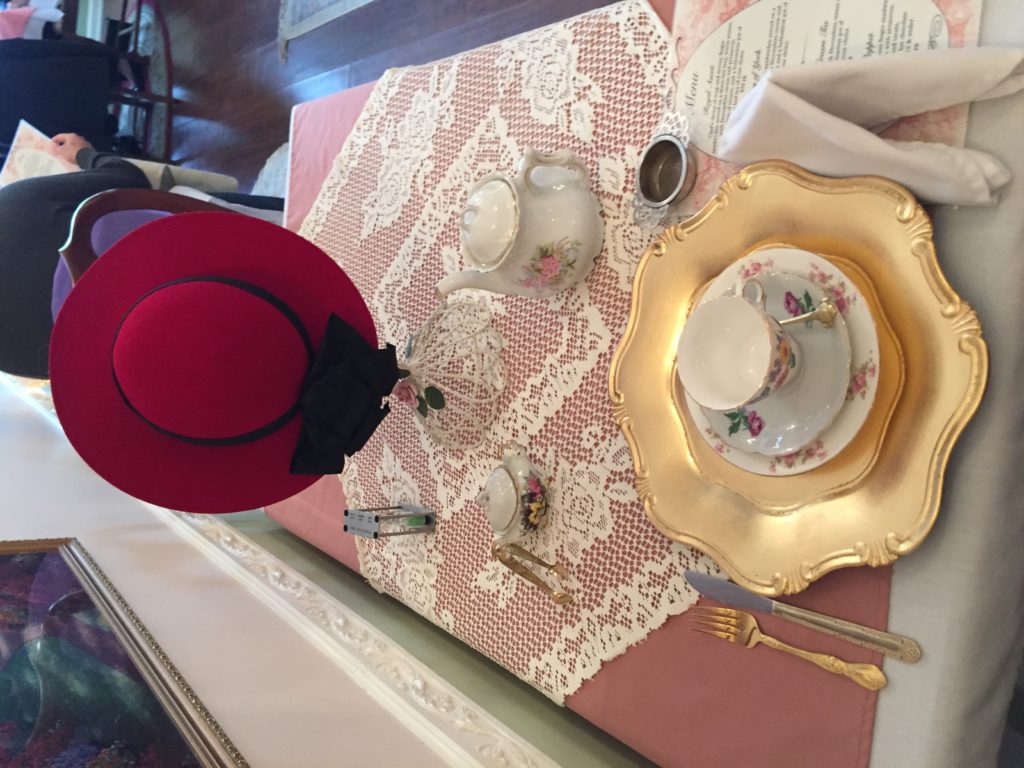 Every table has a hat. You can also pick another hat from a stand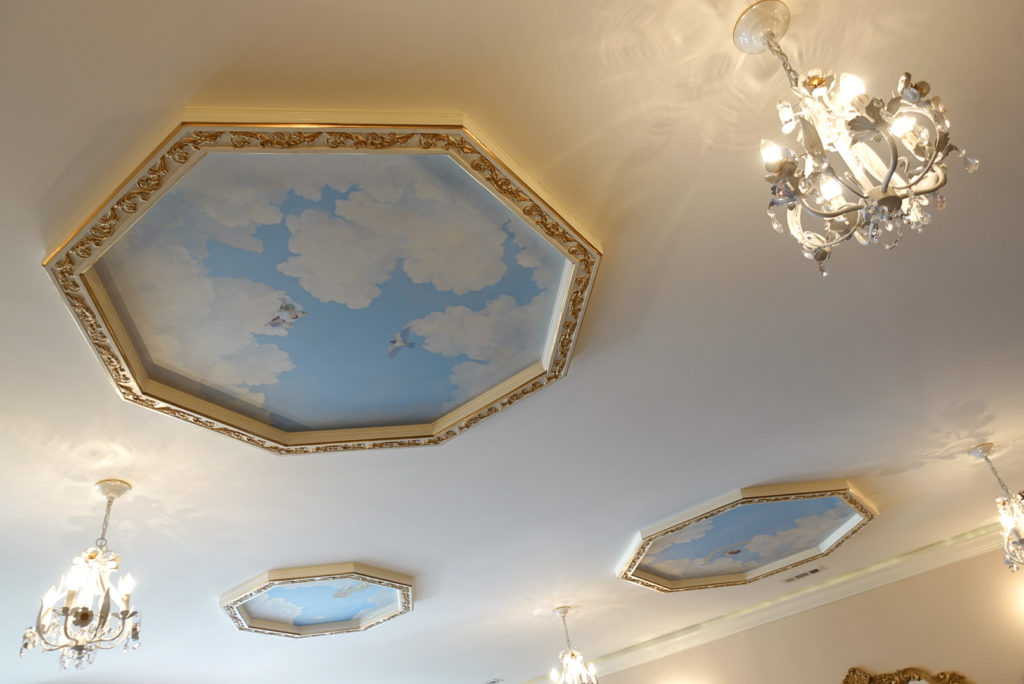 The interior is very… feminine? Girly?  What you'd expect in a Victorian tea shop?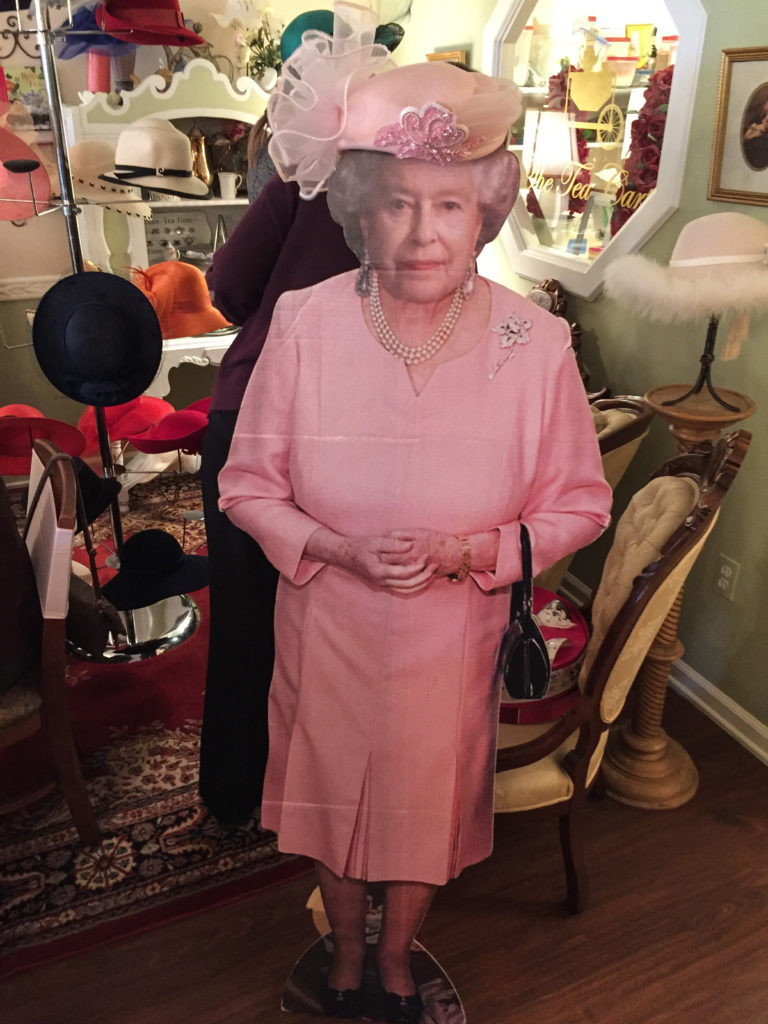 You can take a pic with Queen Elizabeth.
The menu: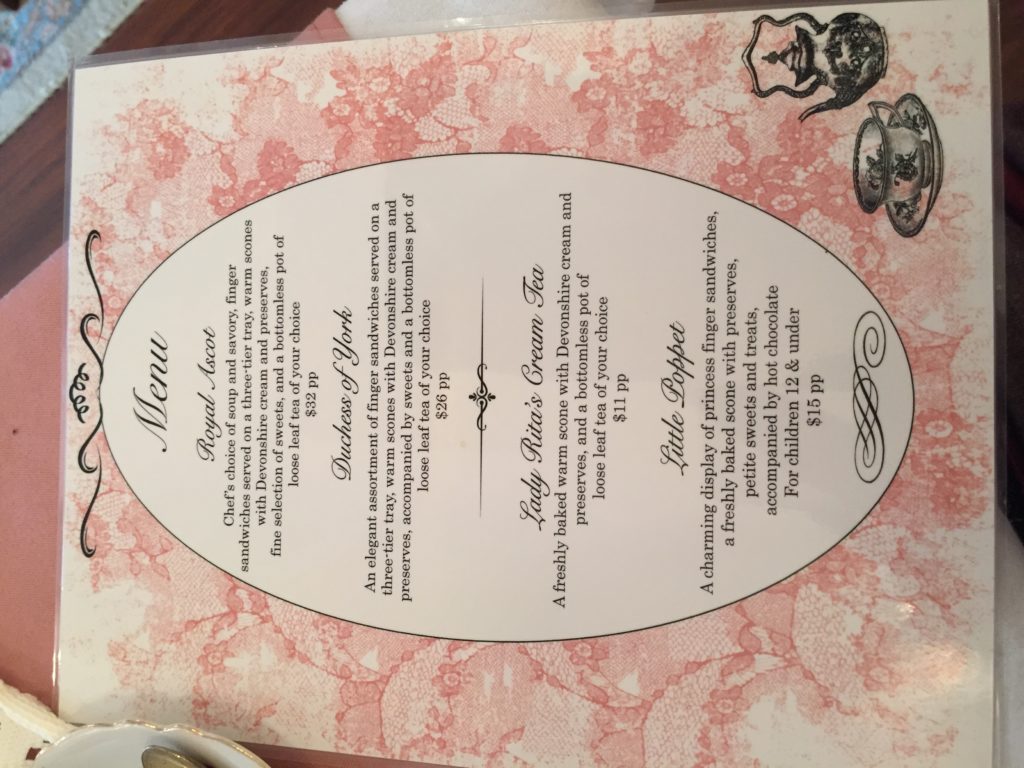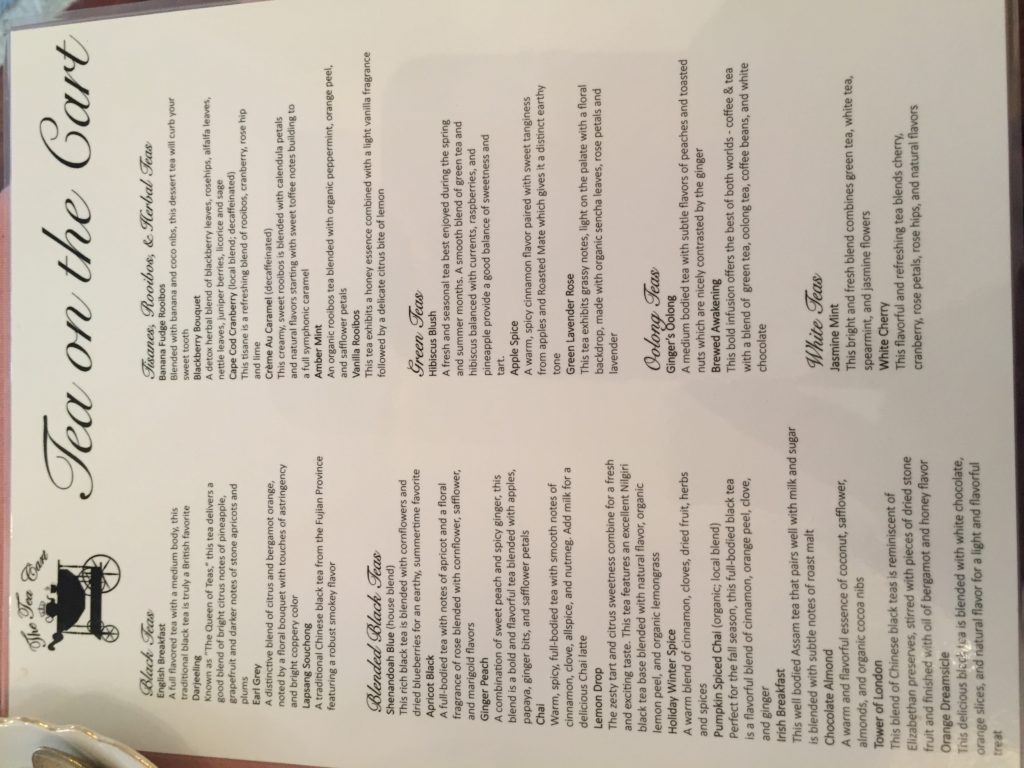 The soup and savory in the Royal Ascot were tomato bisque and a sausage roll.
Ordered the Duchess of York with the Shenandoah Blue tea.
The restaurant was completely booked with at least 3 patrons with birthdays (the staff sing Happy Birthday).  Sat beside a table of maybe 10 girls maybe 8 to 10 years old.   Considering the hats, linens, etc materials that absorb sound, it was super loud.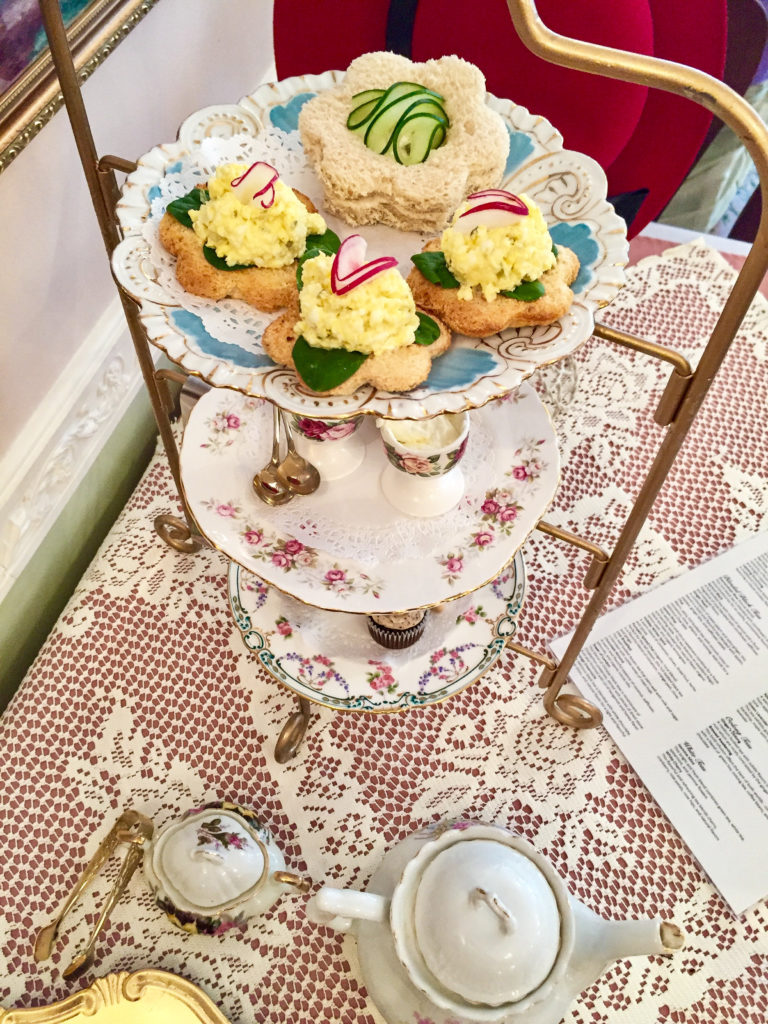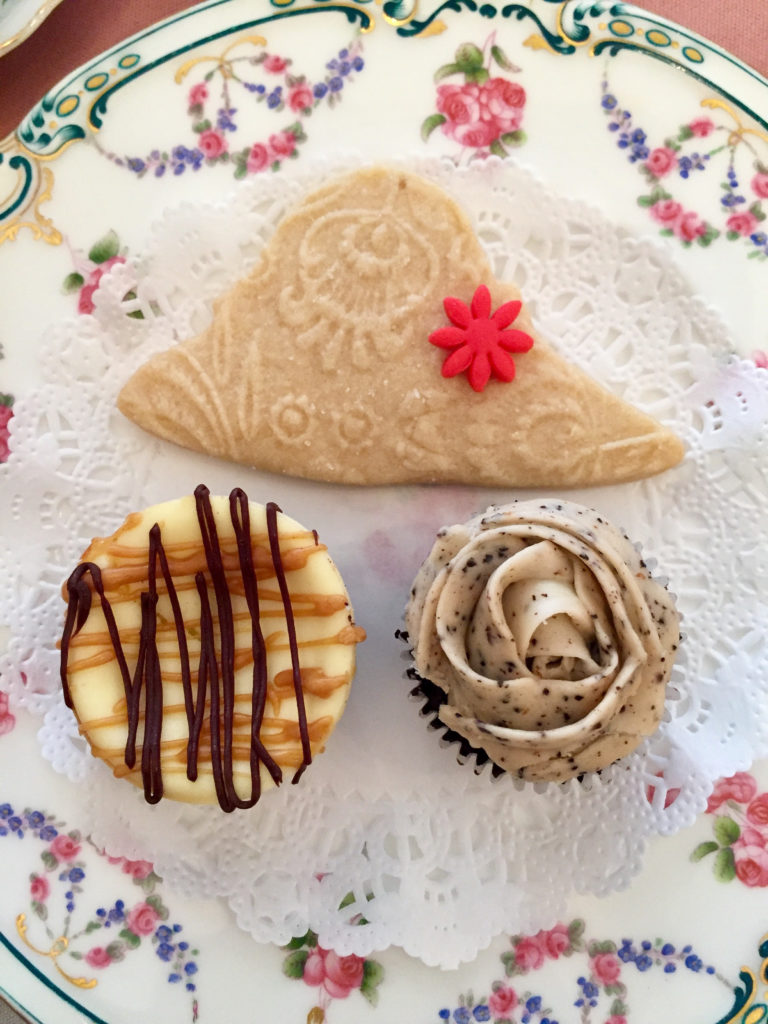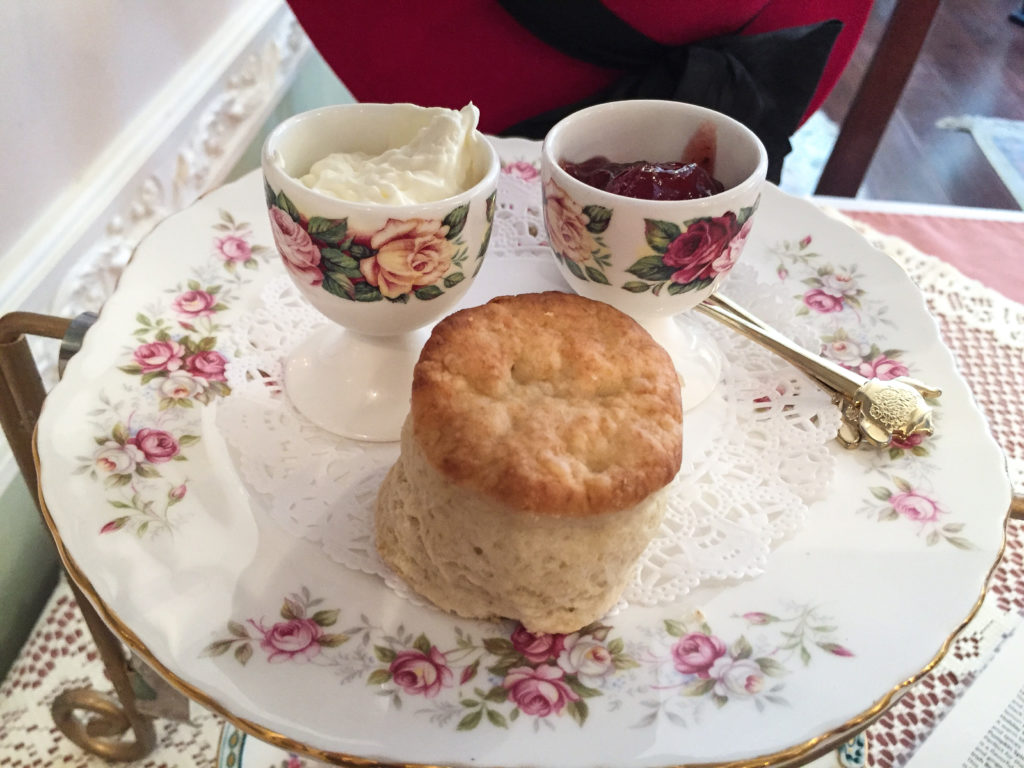 The sandwiches offered were:  cucumber, egg salad, chicken salad, and roast beef.   Received 2 egg salads in place of the chicken and beef.   Everything was so pretty.  The sandwiches were surprisingly large.
The scone was okay – a bit dry.   The strawberry jam was ❤️.
The mocha cupcake was really good.   Usually avoid buttercream but ate this one's.
Brought home a tin of the Shenandoah Blue tea.