An Aldi opened up a few days ago down the street and they had all of their produce half off.  Including cherries.  Ended up with about 3 pounds for under $5.
So made some roasted cherry brownies.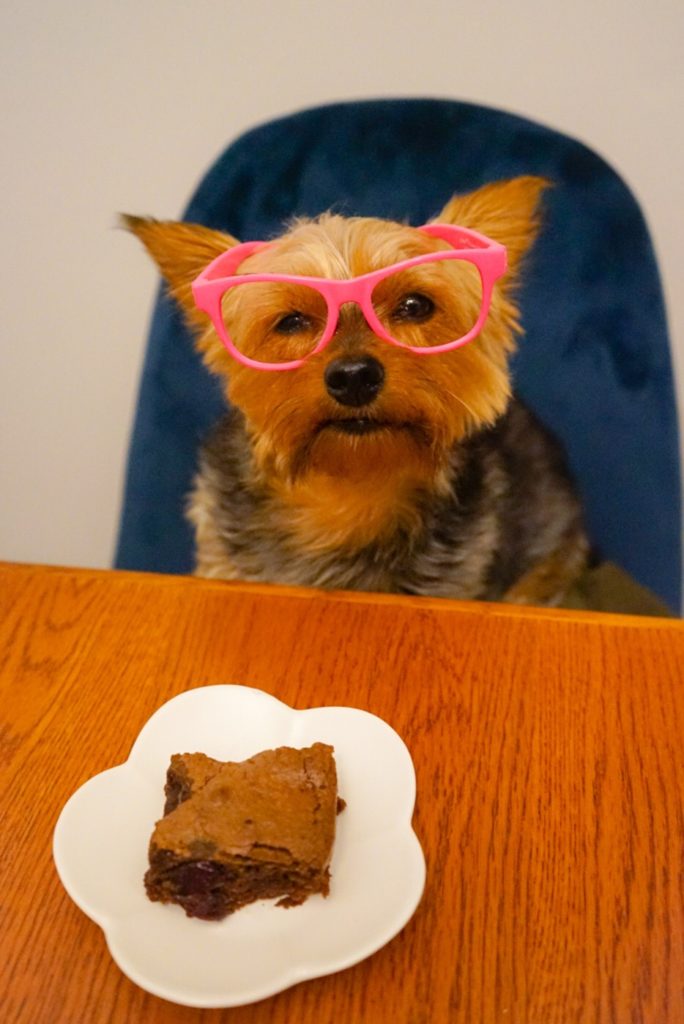 Used these recipes:
https://www.bakerita.com/roasted-cherry-brownies/
Pitted this many cherries: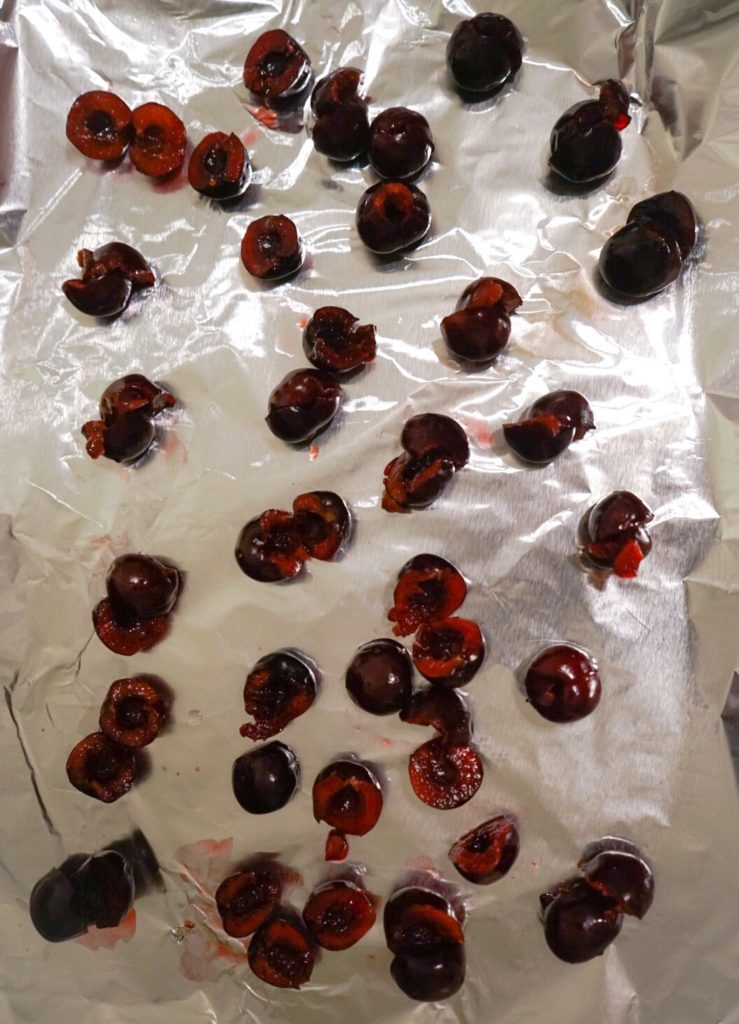 Coco was very into cherries.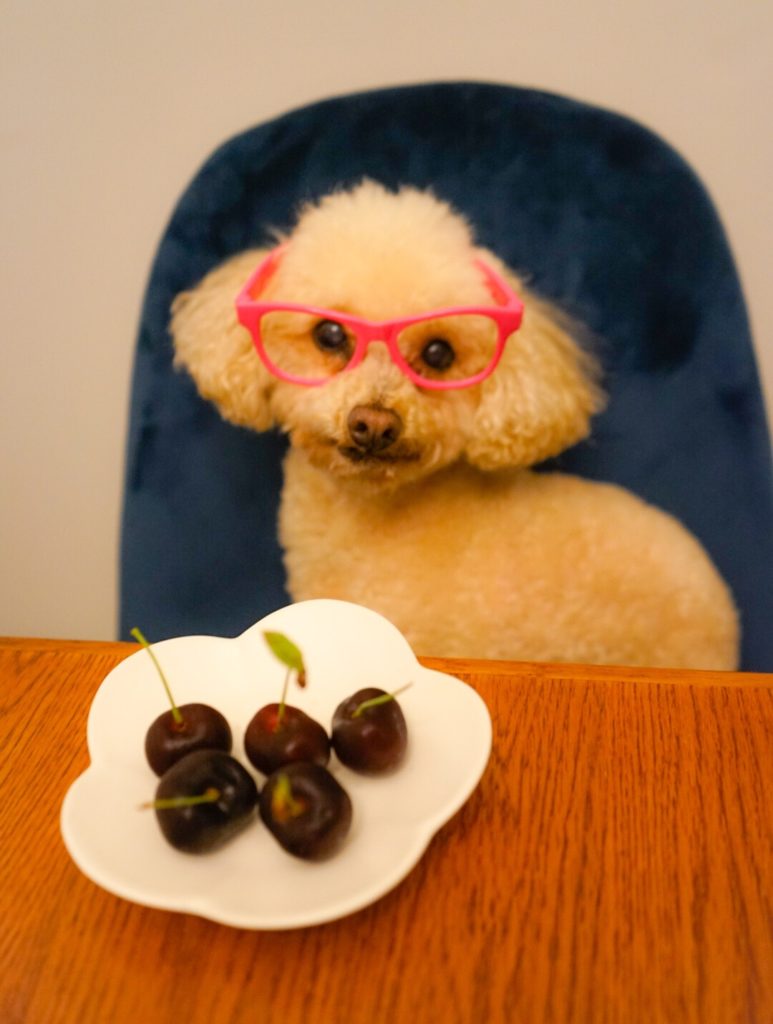 And baked on the bottom rack of a 400 degree oven for 5 mins.  Then turned off the oven and moved them to the top rack for another 3 mins.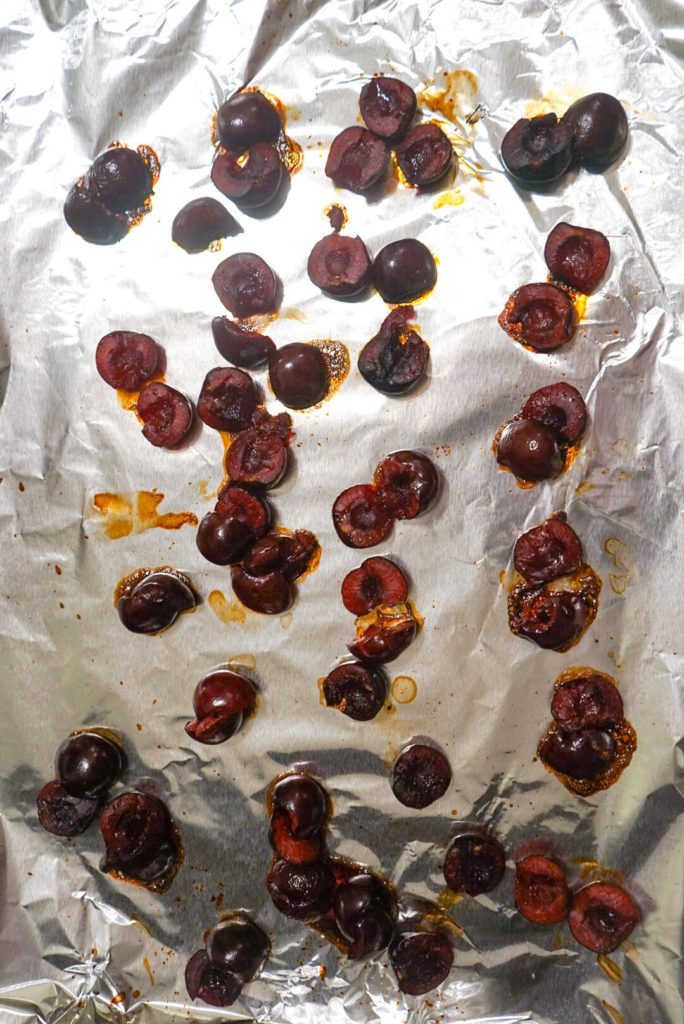 Prefer a chocolate bar based brownie to a cocoa powder recipe so melted a 3.5 oz bar of 70% dark chocolate bar with 4 oz of butter.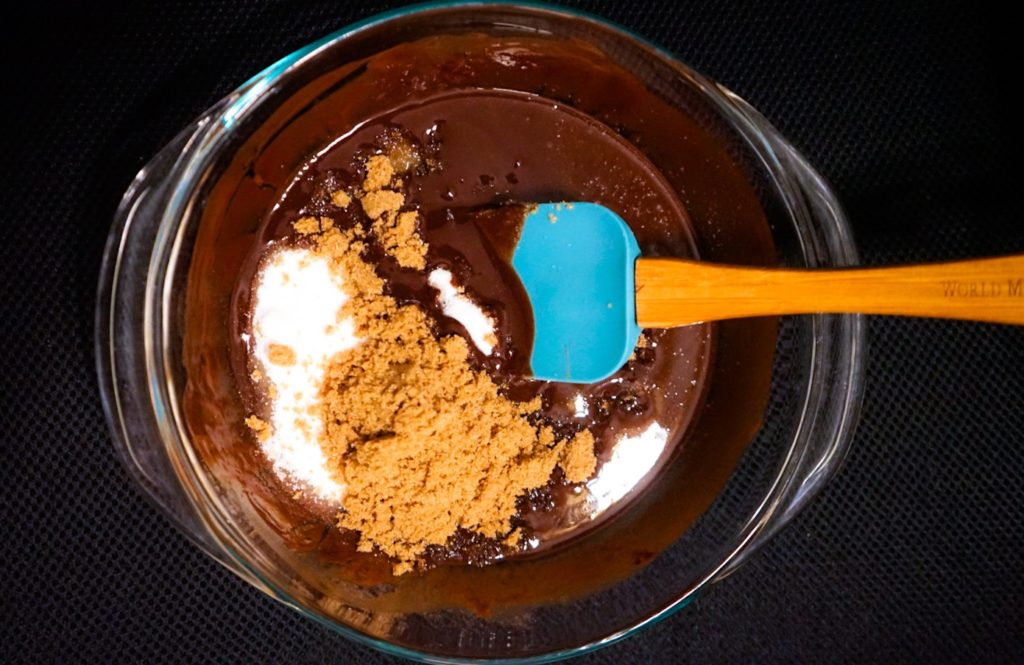 Added 100 grams of granulated sugar and 80 grams of dark brown sugar.
Whisked in 2 extra large eggs, a pinch of salt, and a splash of vanilla.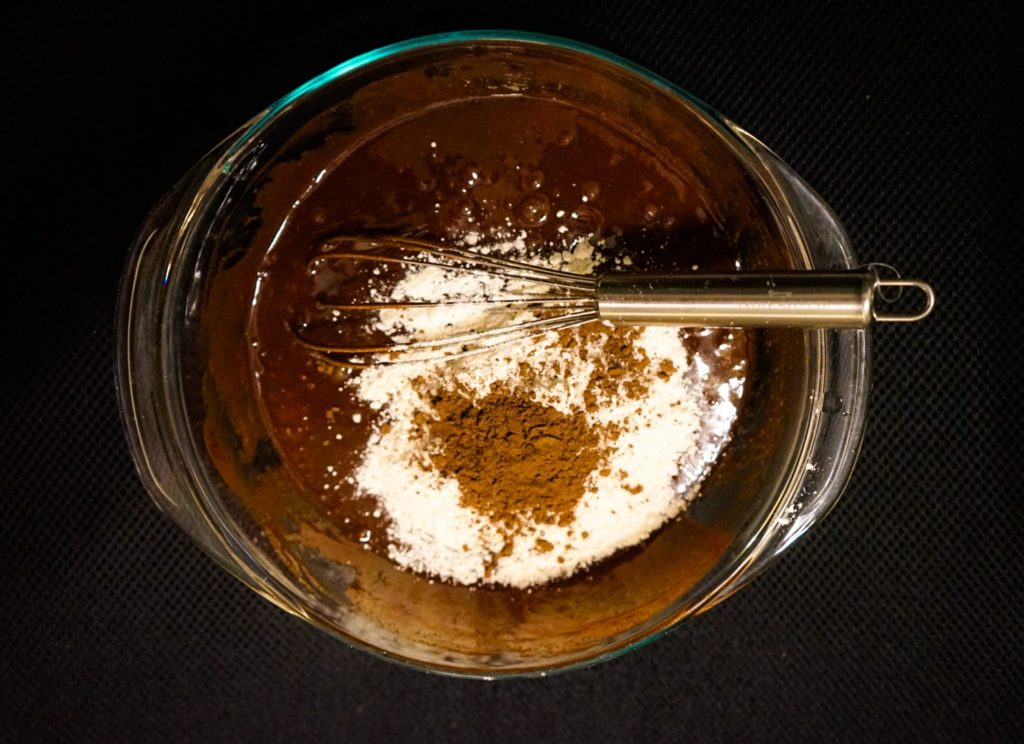 Added 85 grams of flour and 10 grams of cocoa powder.  With only 70% dark chocolate, thought it needed the extra chocolate flavor from the cocoa.
Maybe if using a higher percentage dark chocolate, it wouldn't be necessary.  But with extra large eggs (instead of the large in the original recipe) and the liquid from the fruit, a little extra dry ingredient isn't a bad thing.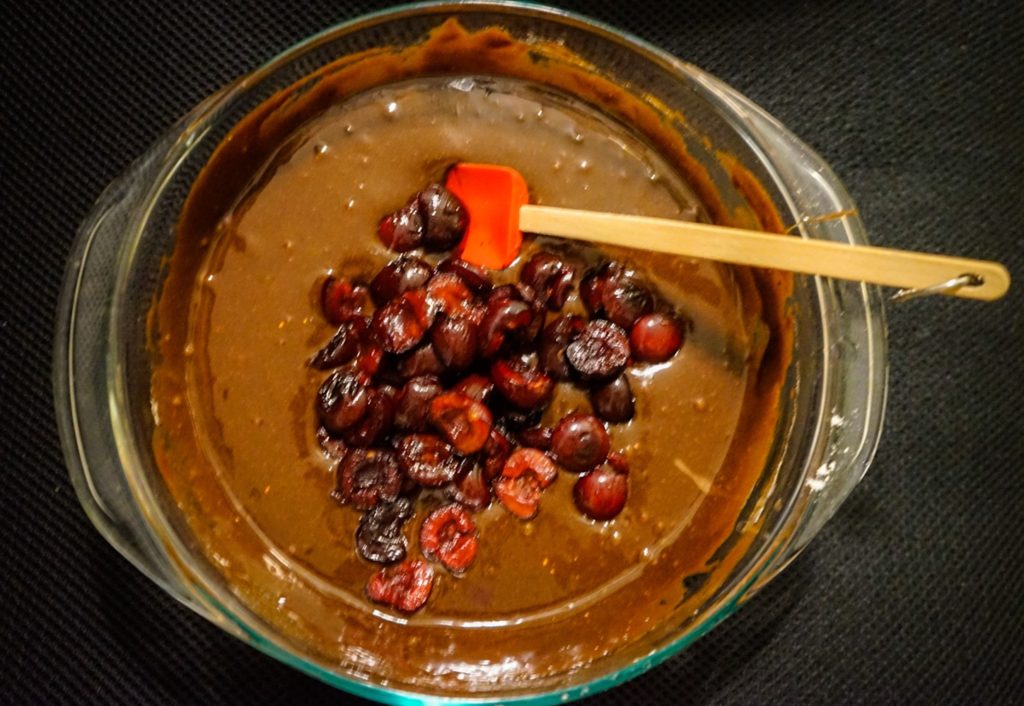 Stirred in the cherries.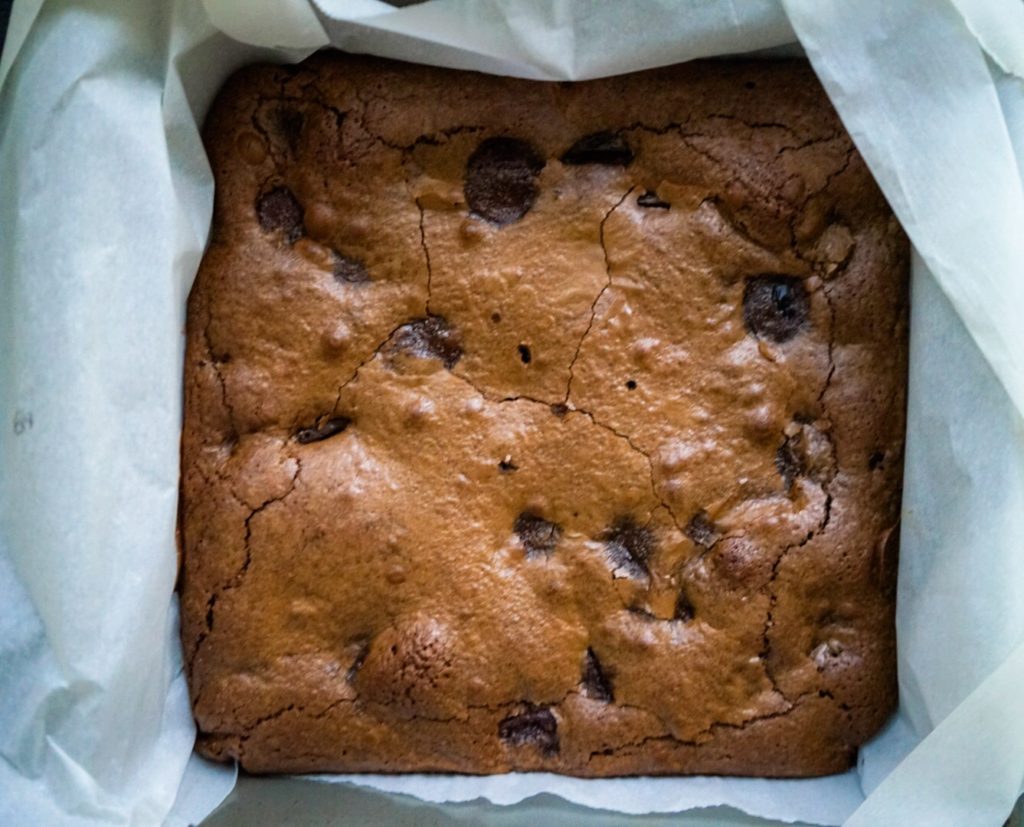 Baked in a 335 degree oven for about 35 minutes.
They turned out soft and chewy with a crackly crust.  Some preferred the sour / sweet combination of raspberry brownies but for fans of Black Forest cake, these were quite good.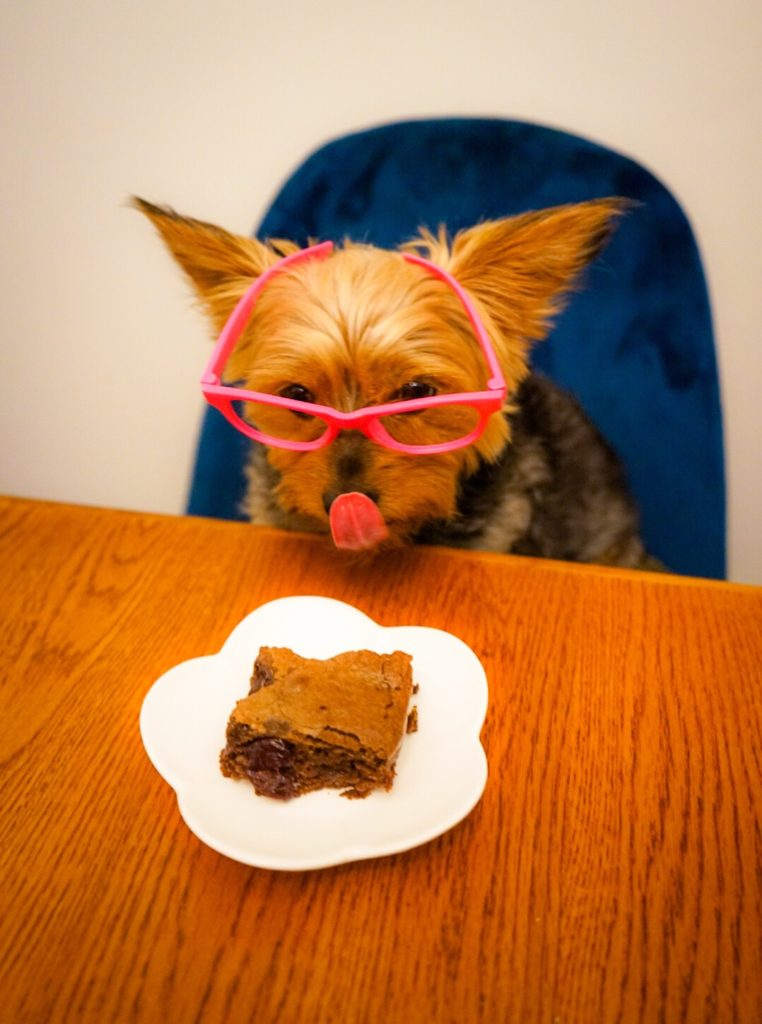 Zo was interested.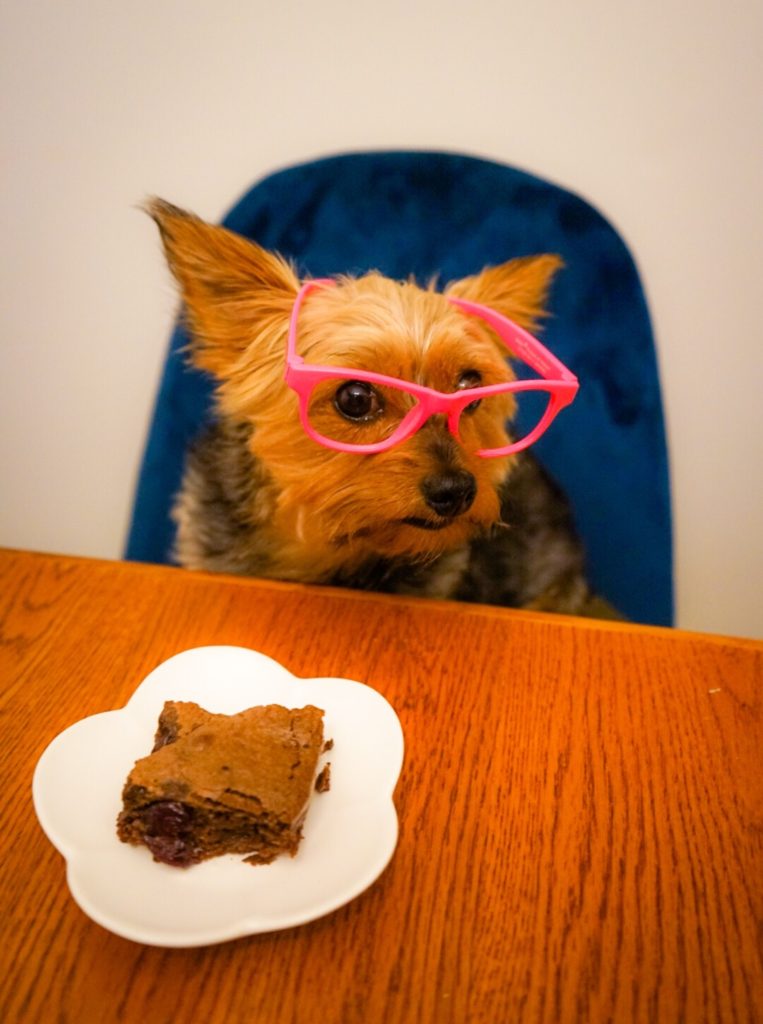 She approved (although she didn't get to try them)