August is finally over (not that you could tell judging by the last 4 days' 90+ degree weather).  The stores are already bringing out Halloween costumes.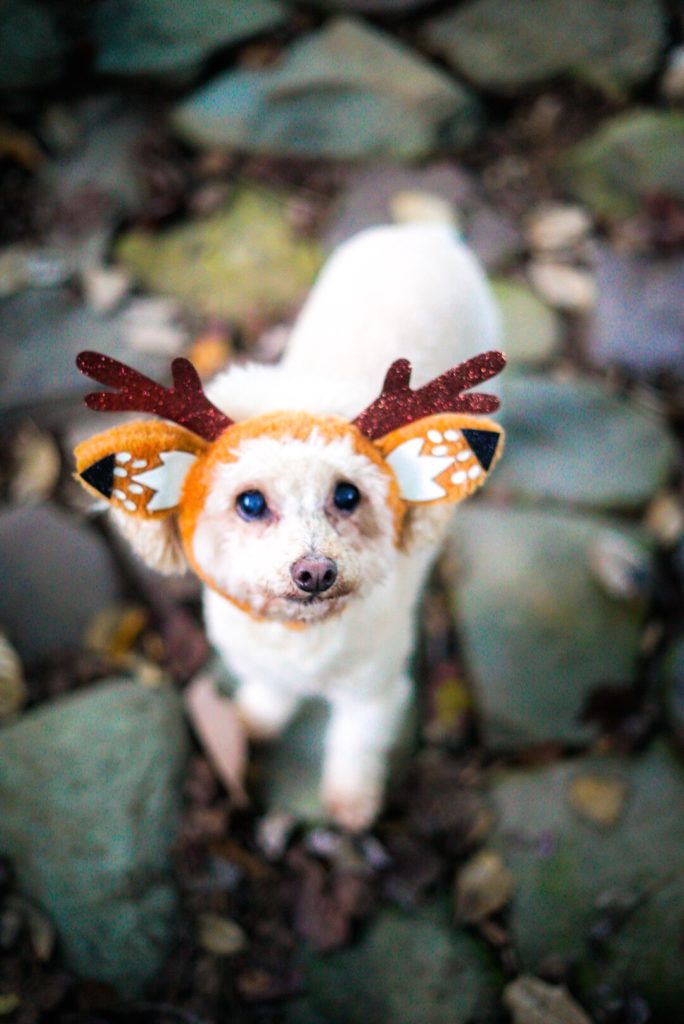 Headbands make super easy costumes.
Bought this deer headband from Target.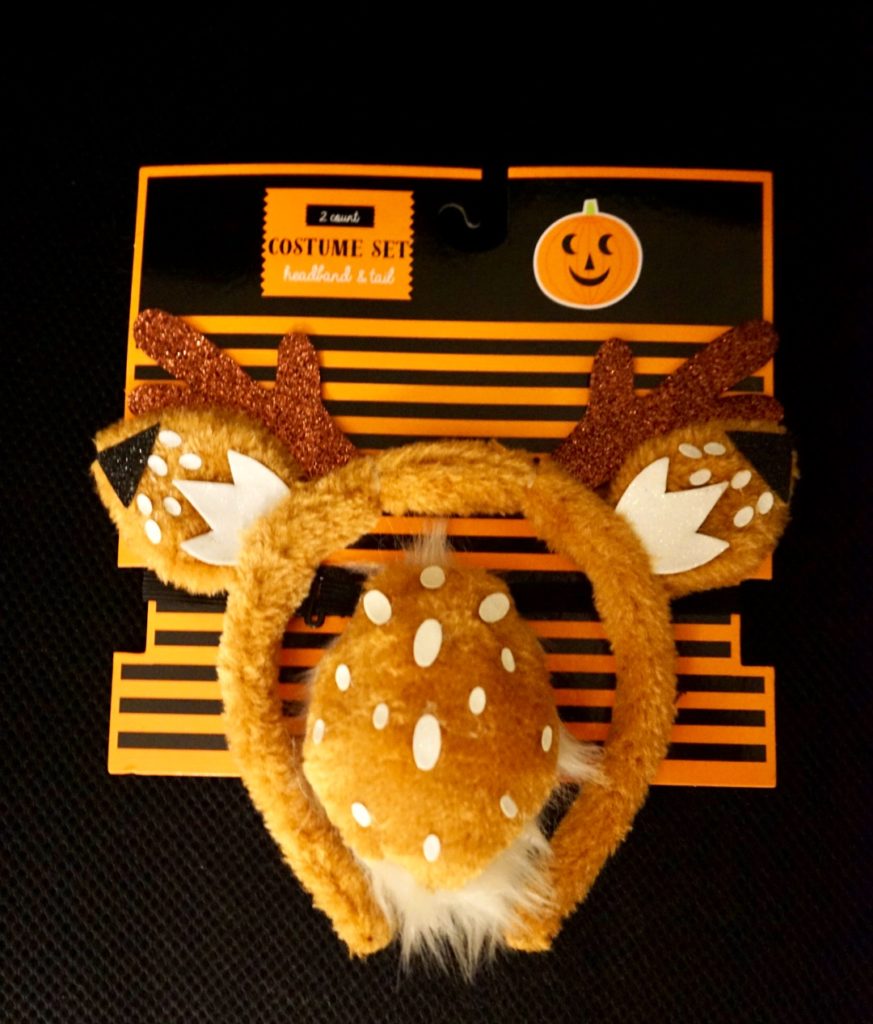 The tail is cute but couldn't find a way for the dogs to wear it and walk around outside.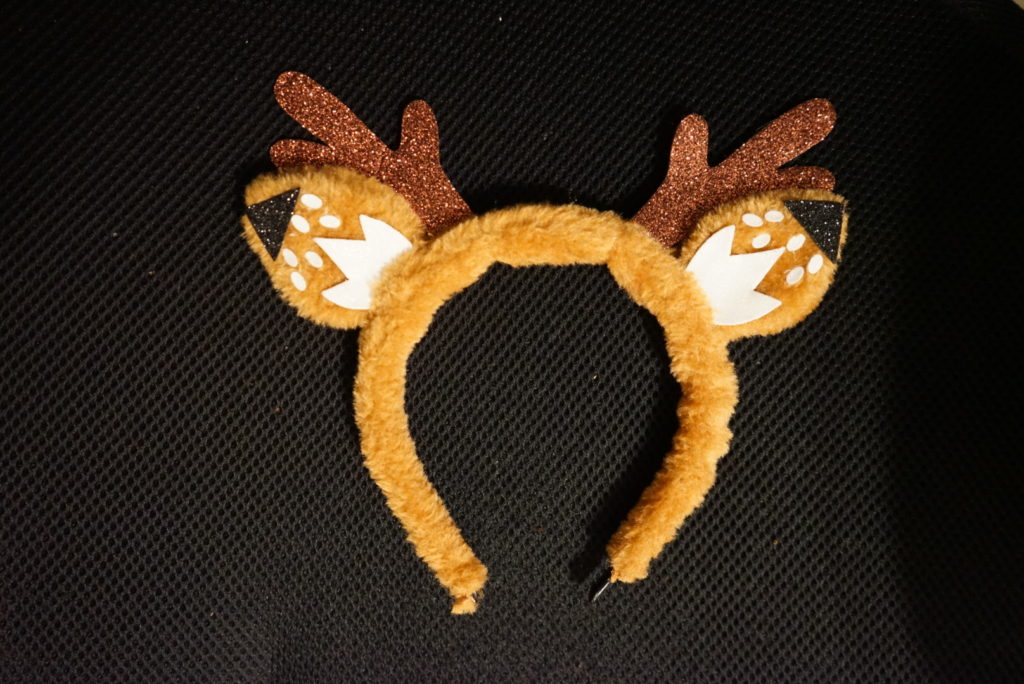 Cut the fabric ends and exposed the plastic band.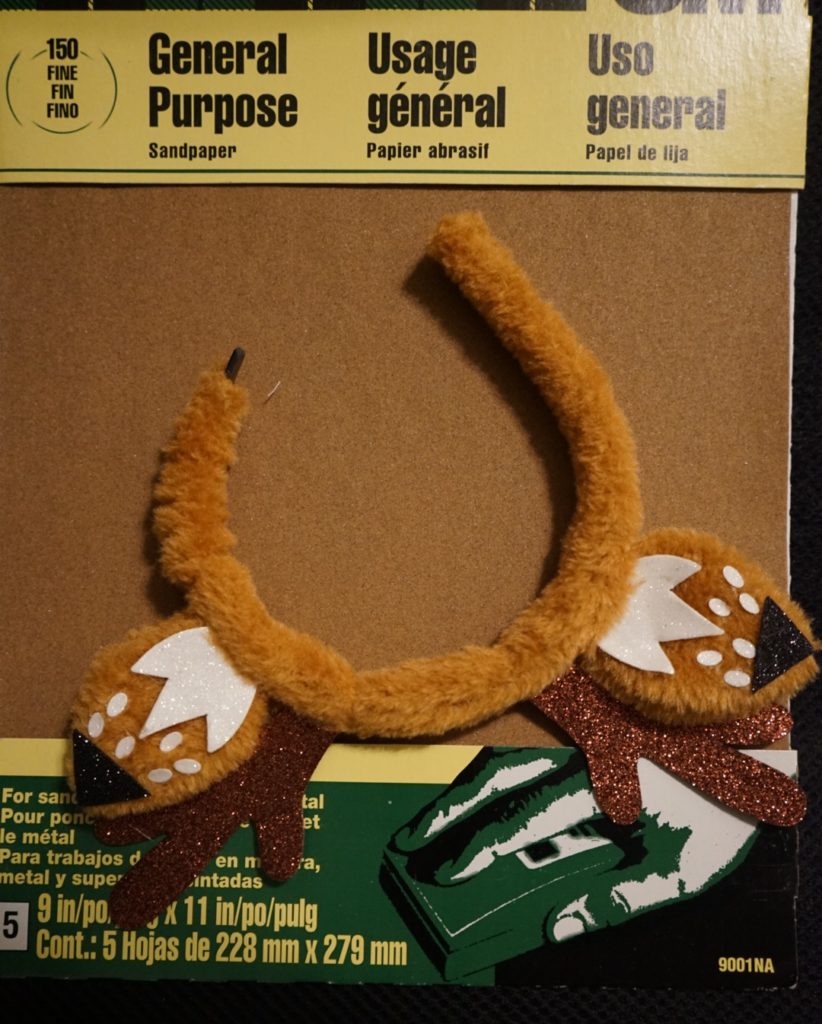 Broke off a couple of inches from each side and sanded the ends to ensure it is comfortable.
Sewed the edges together and it was done.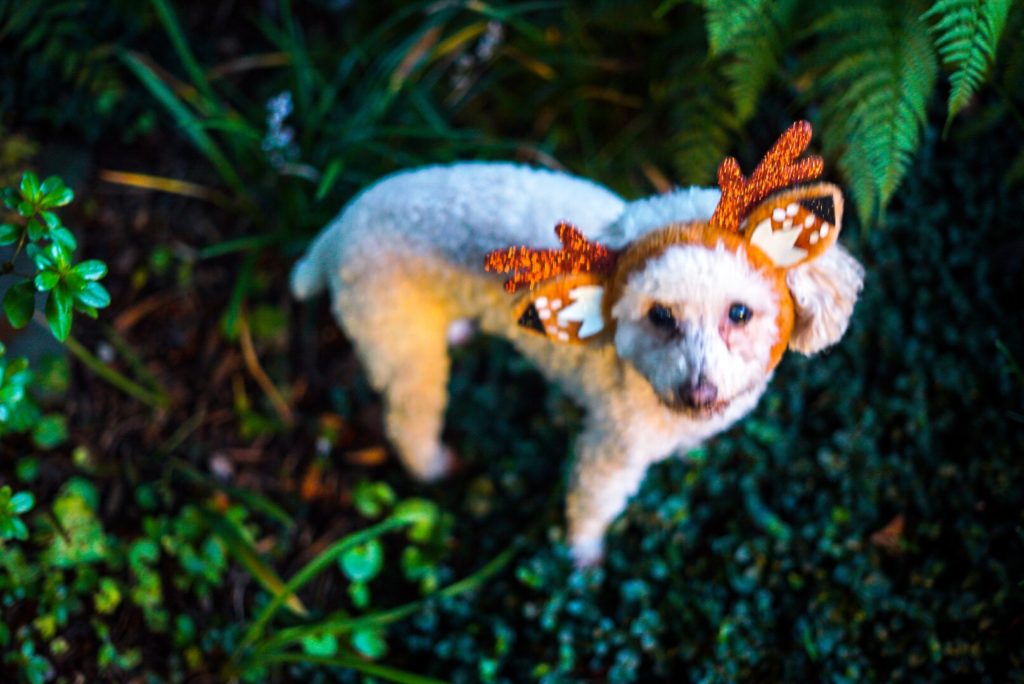 Took them to a wooded area at twilight and they looked like little woodland creatures.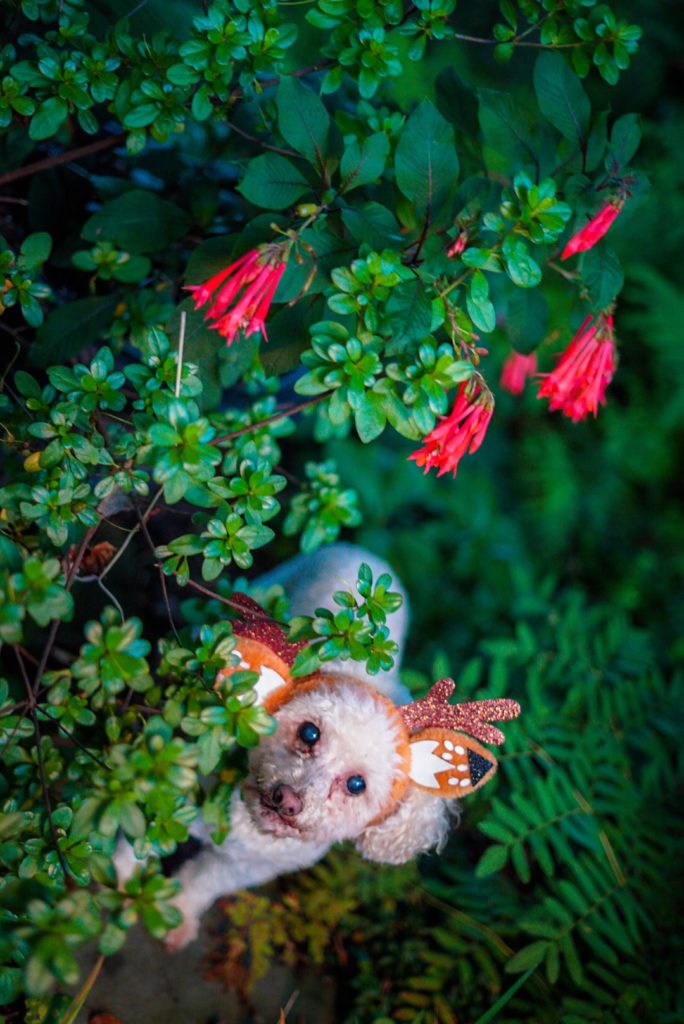 Coco deer is so sweet.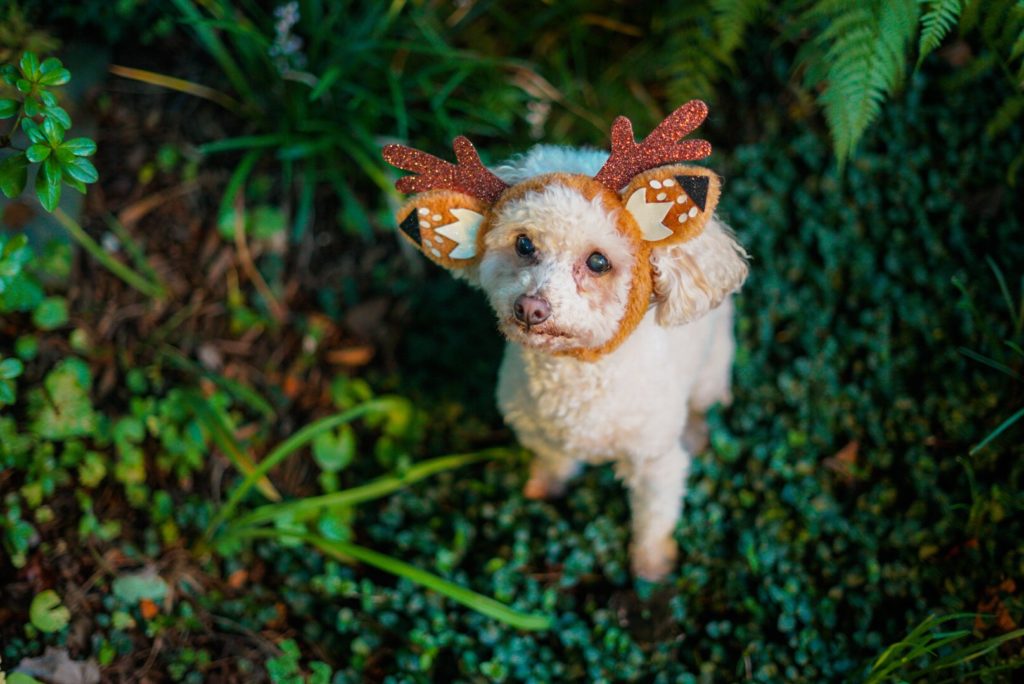 She was looking for treats.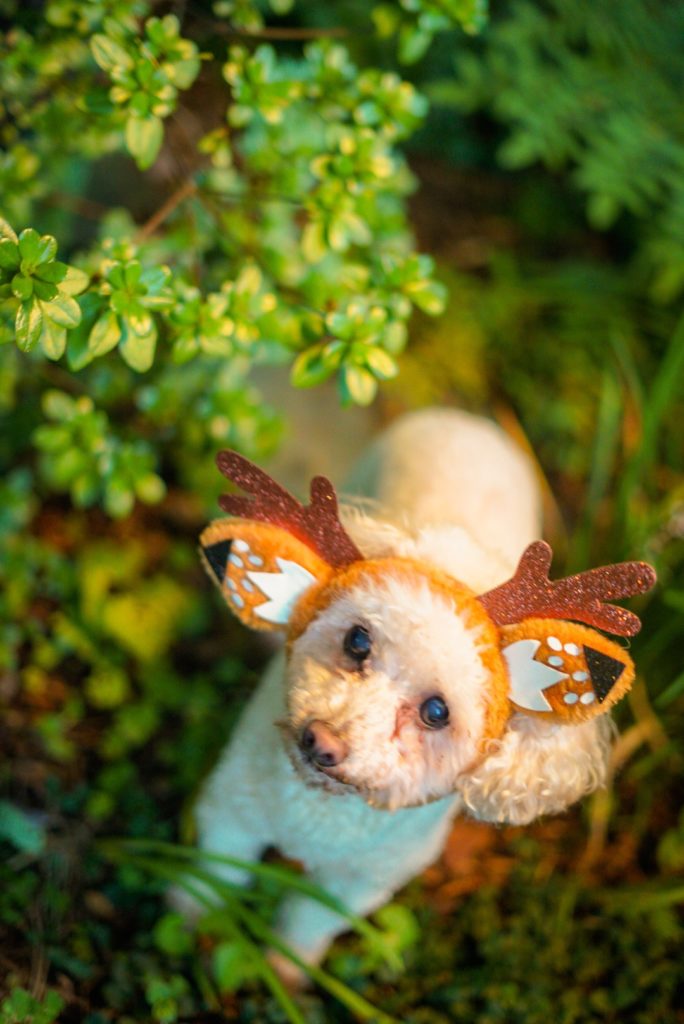 Oddly with her coloring, thought Zo would pull this off better than Co but…  not really.  not that she needs to hear that.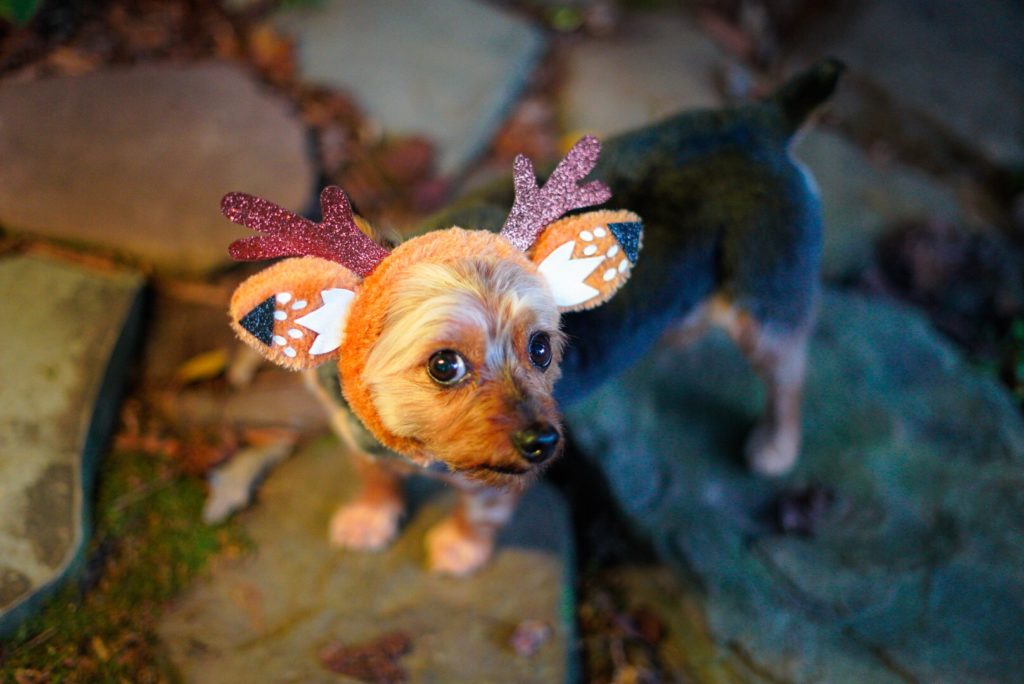 She thinks she's cute.  (And she is)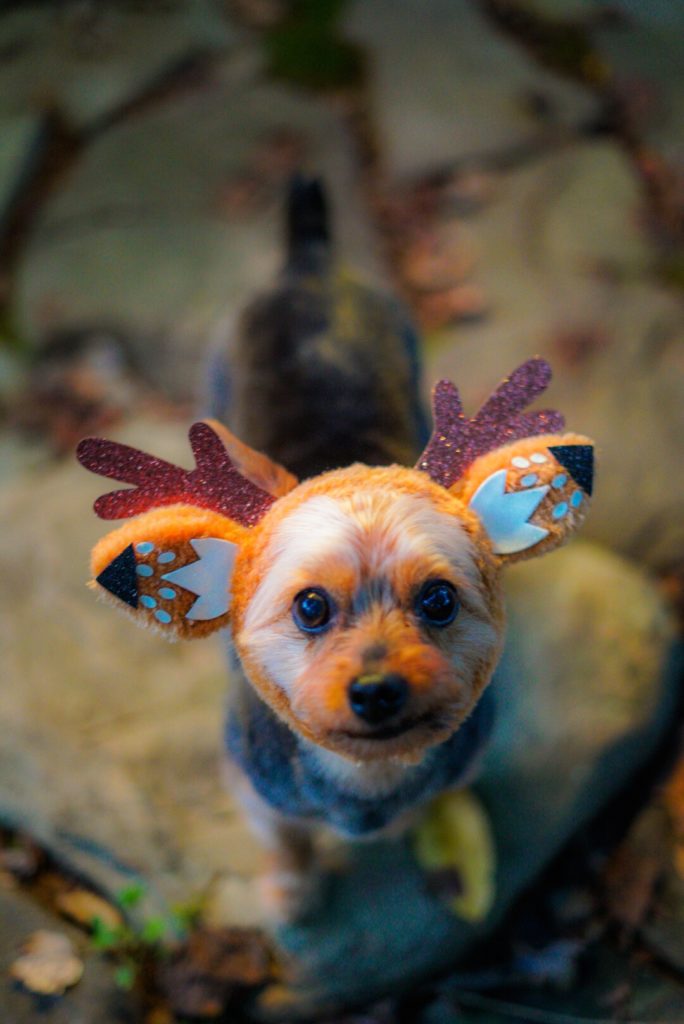 Crazy number of mosquitos were out.  Long pants are always a good idea.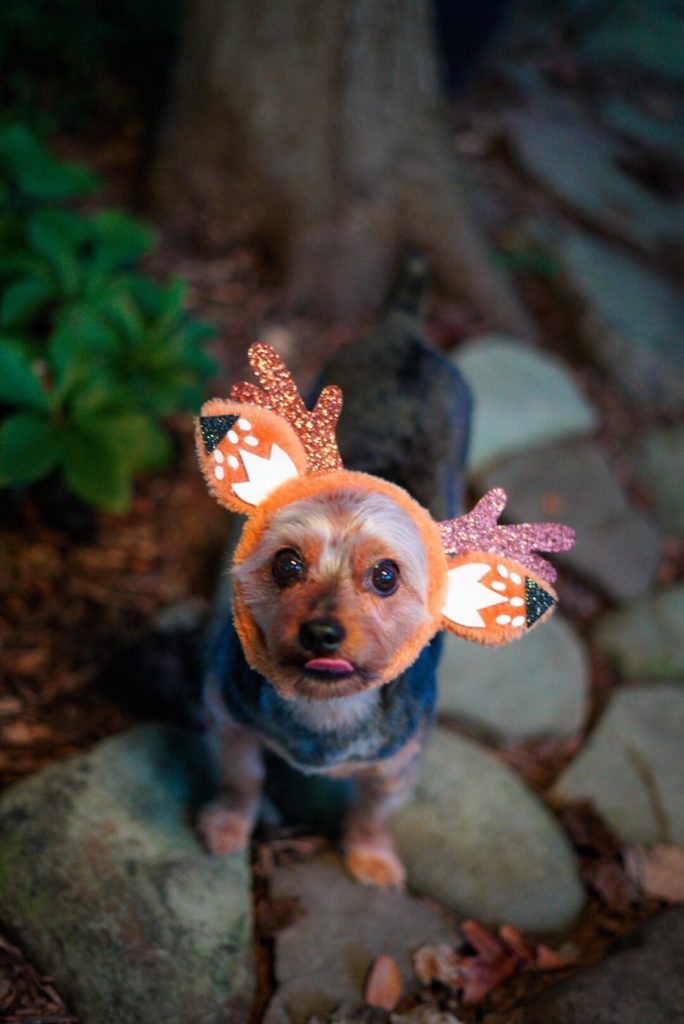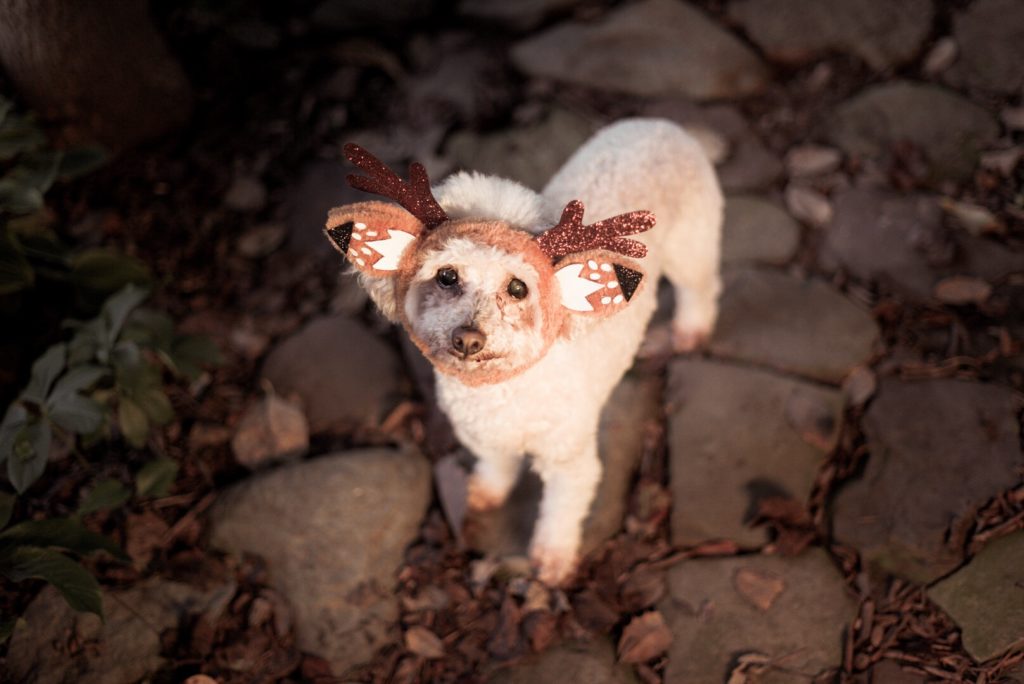 Sepia Coco.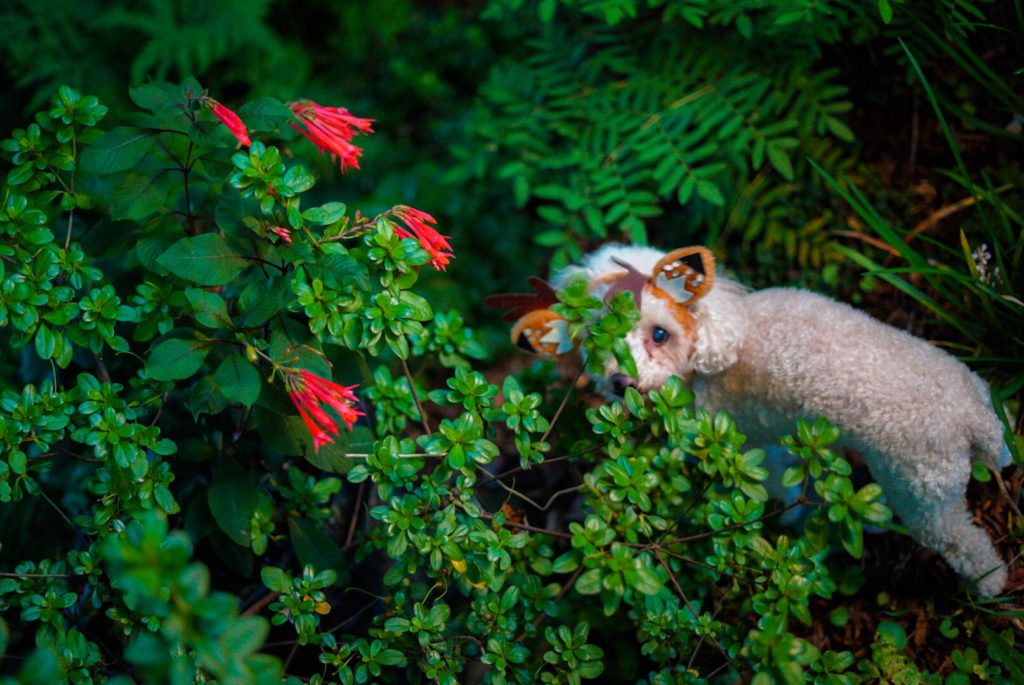 Deer Coco went back to her forest home.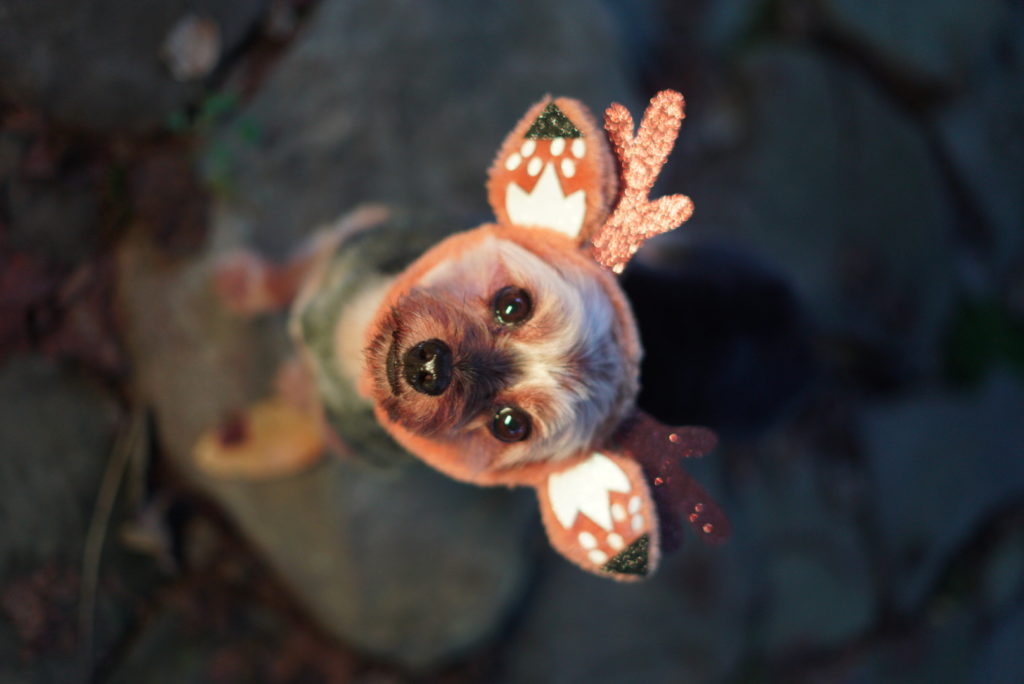 Zo looks a lil…  possessed?
Bought a floral headband from Michaels and did the same thing.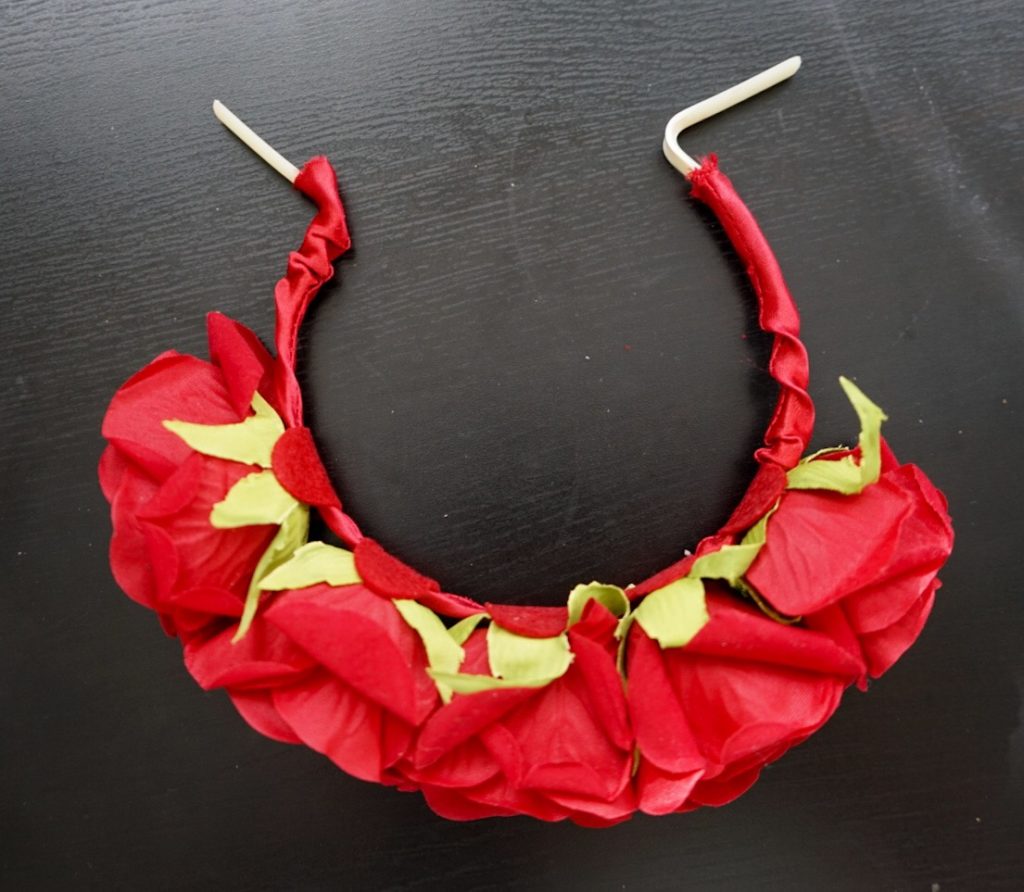 Has a slightly Dia de Muertos vibe.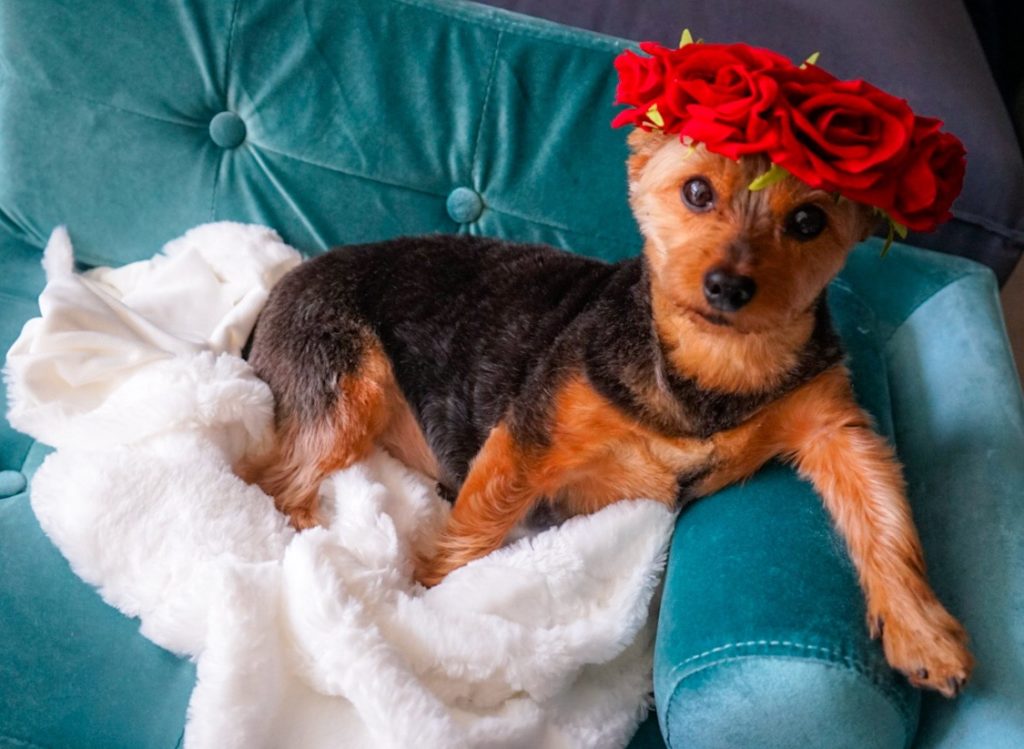 With the chaise looks kinda like a Miu Miu perfume ad?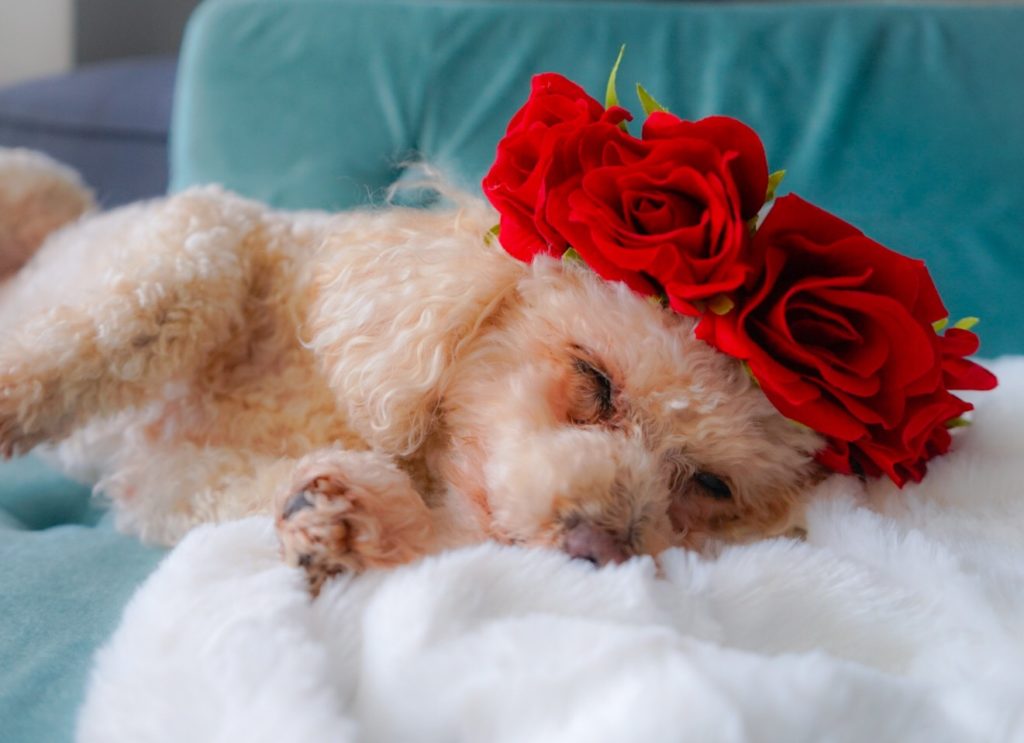 Co was exhausted after getting in the way of Zo's photoshoot.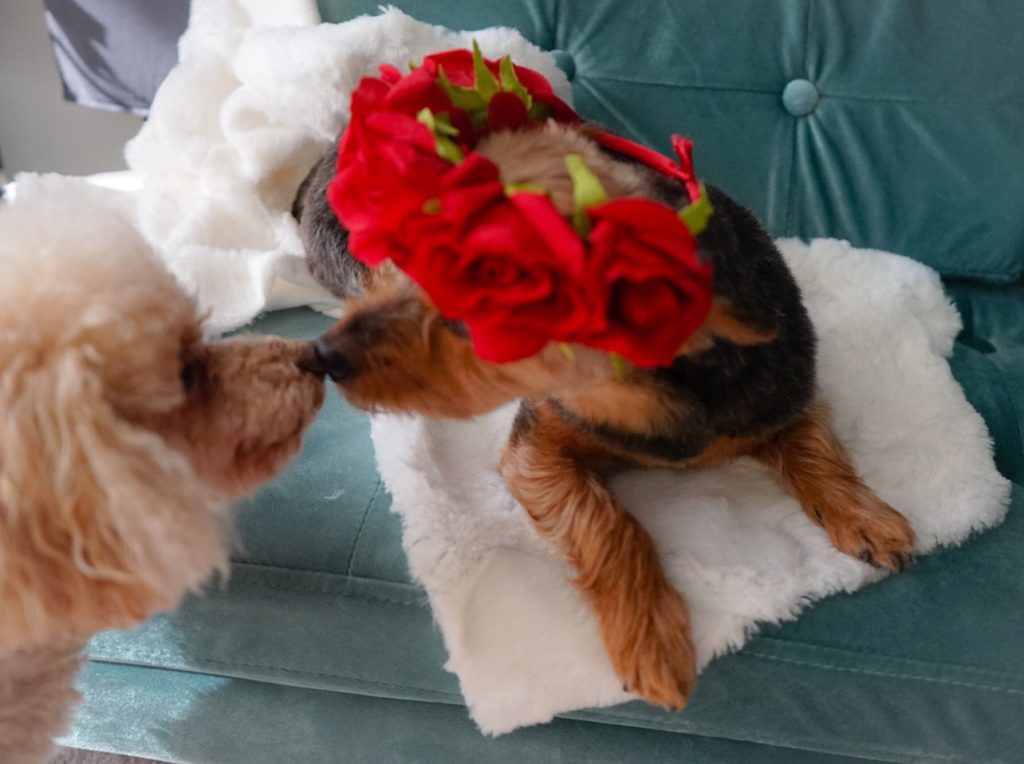 Zo was kinda annoyed.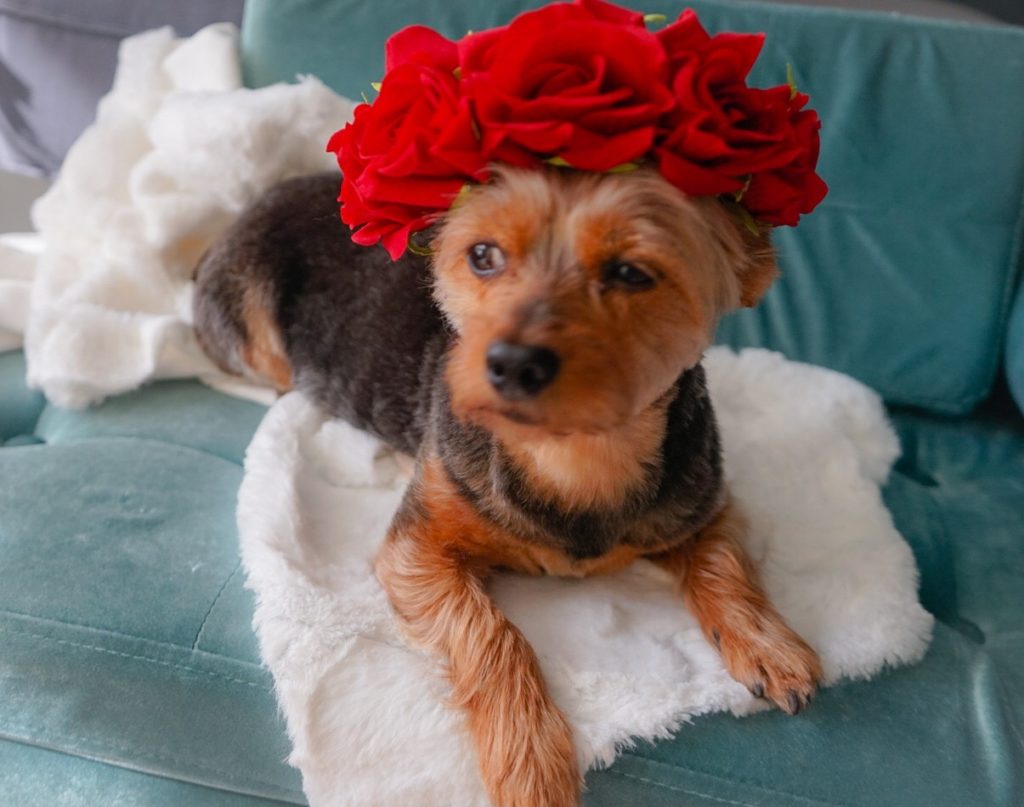 But Co was persistent.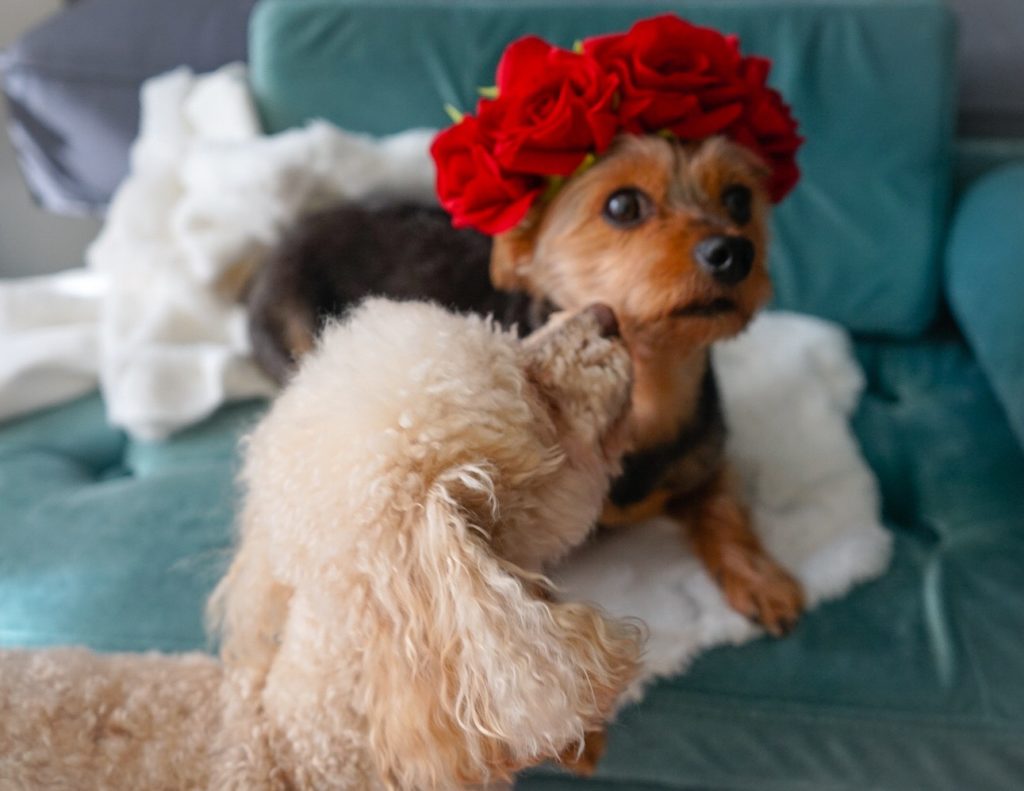 Took Co outside for a bit.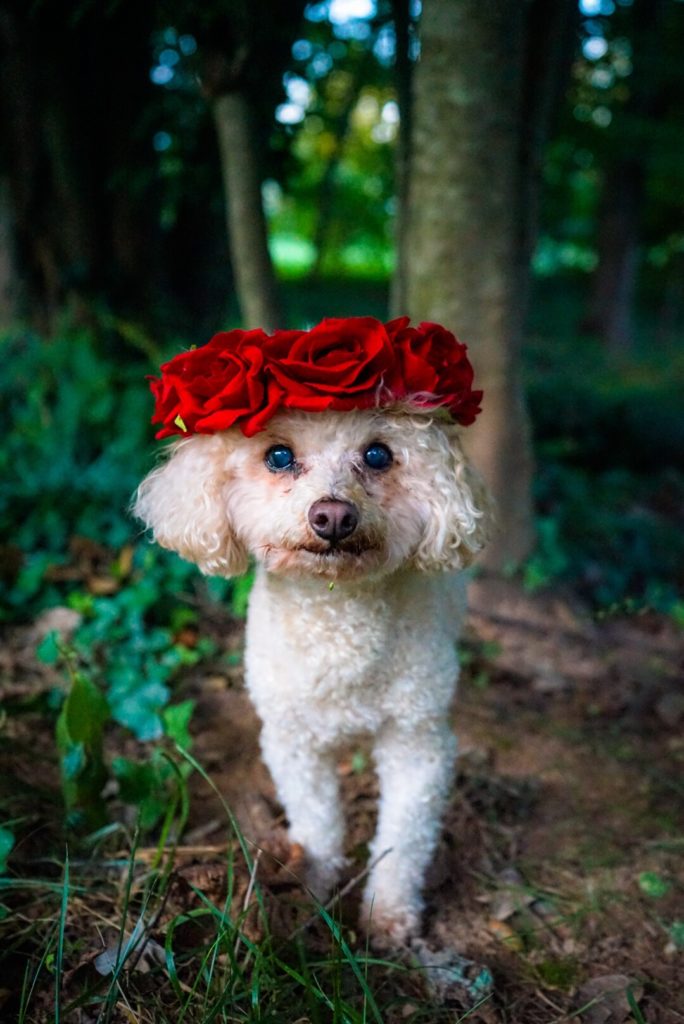 She got a bit goofy.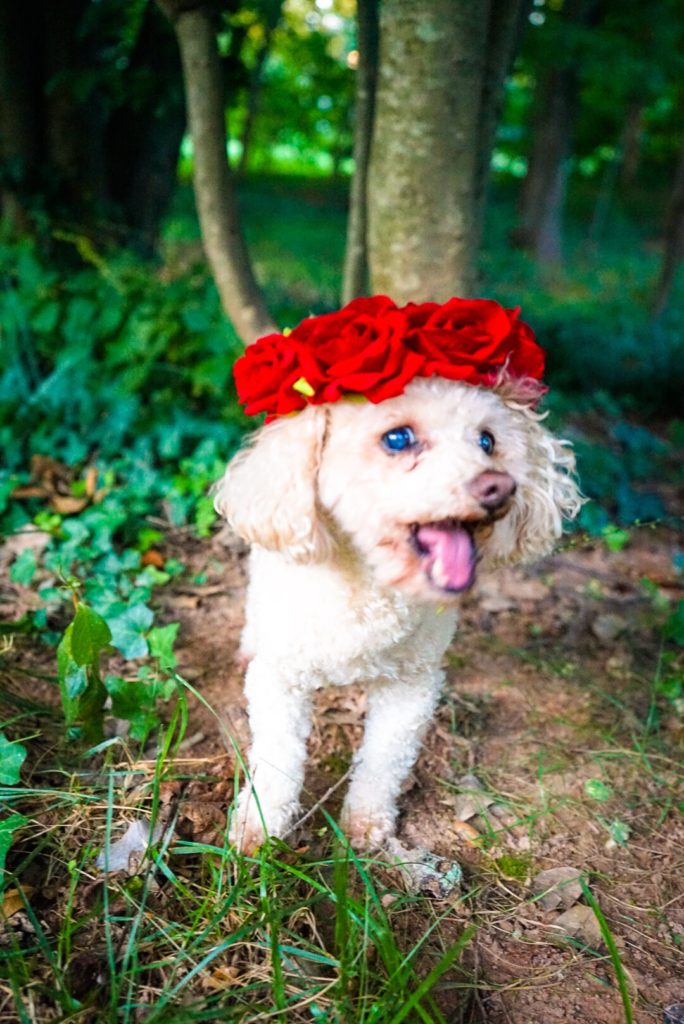 She had fun.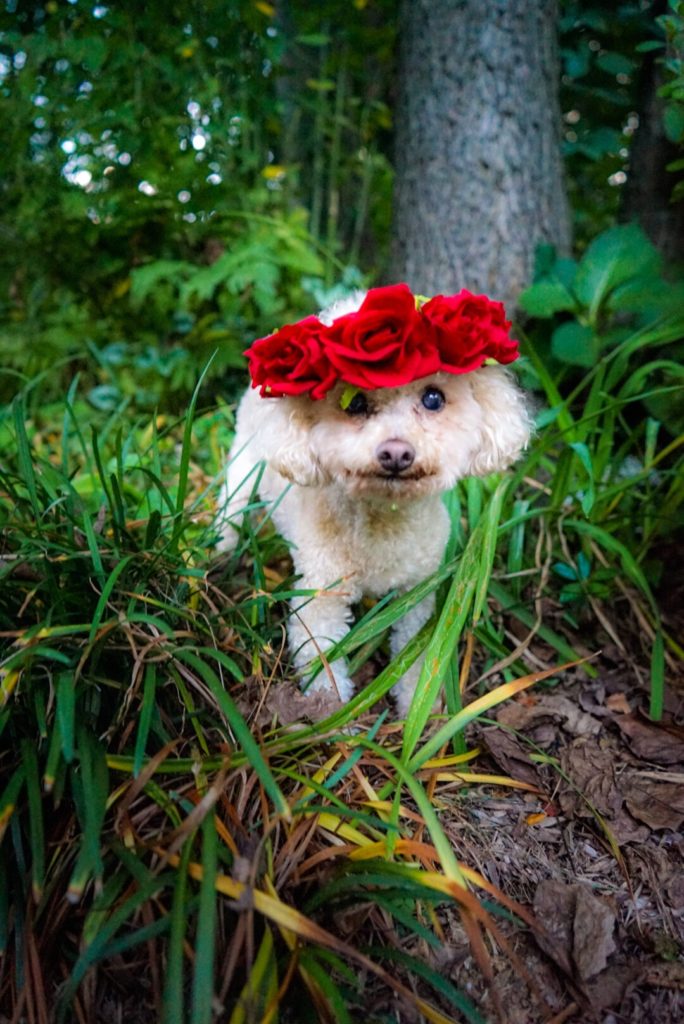 Mountain  goat?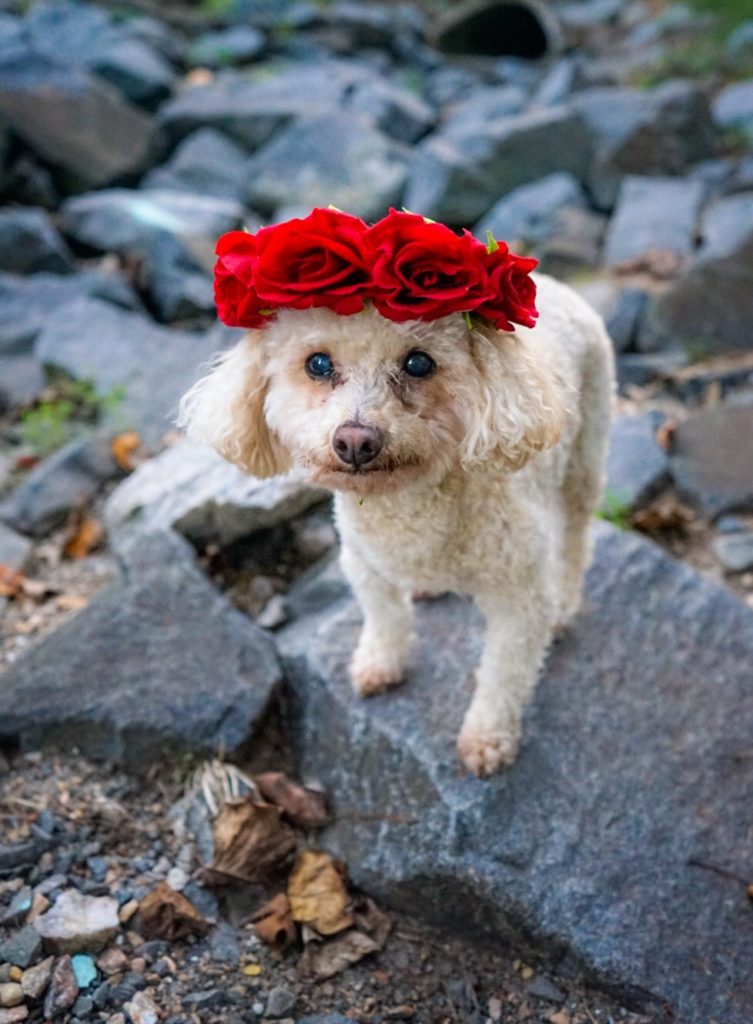 And Zo got to lounge a bit more.