Zo and Co have a few doggy friends and family members so made them rose collars for Christmas.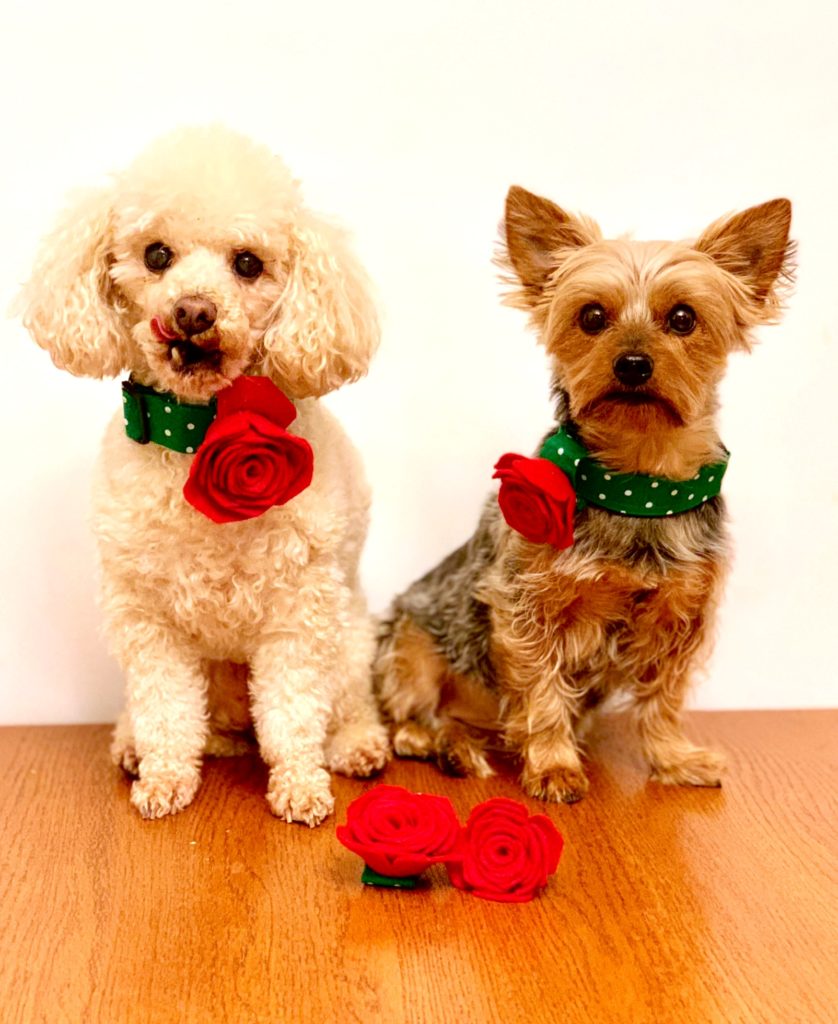 Used these tutorials:
https://www.5littlemonsters.com/2017/09/felt-flowers-with-cricut-maker.html

Materials:
Green with white polka dot cotton
Red wool/ poly blend felt
Used the Cricut Maker to cut the roses.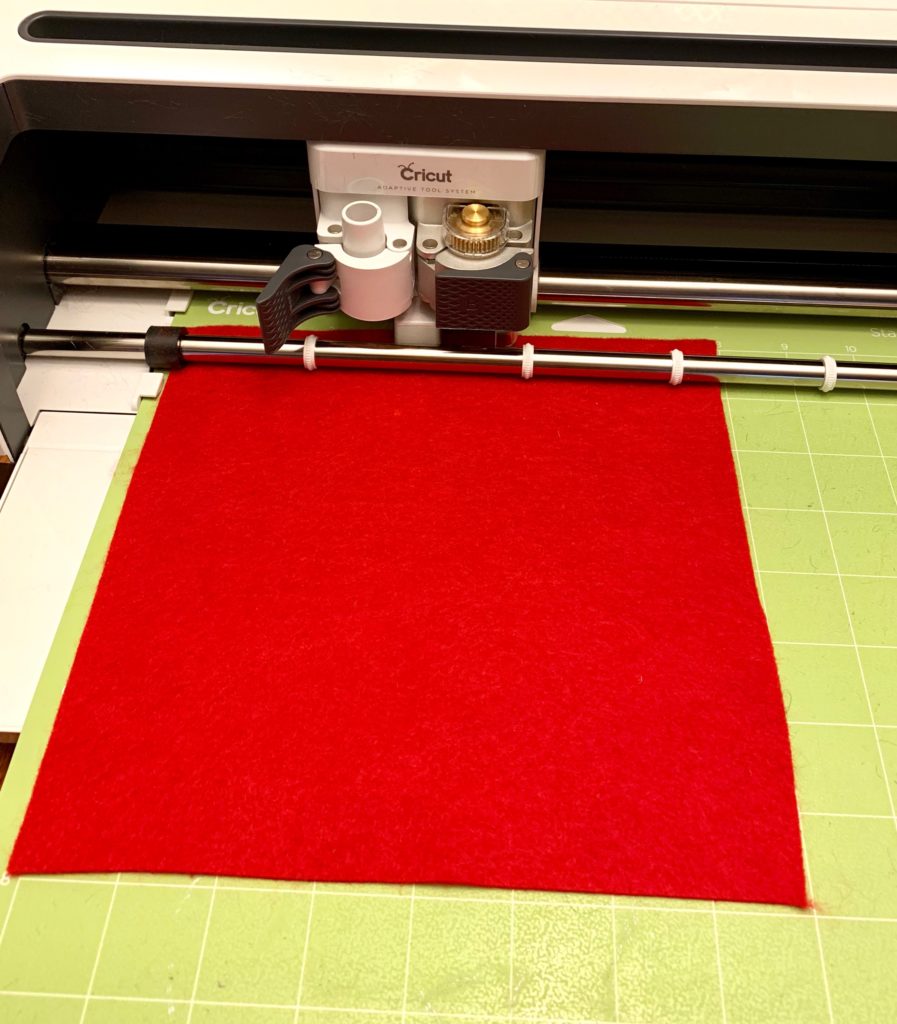 Made 3 different sizes, using about 7" to 9" square pieces of felt.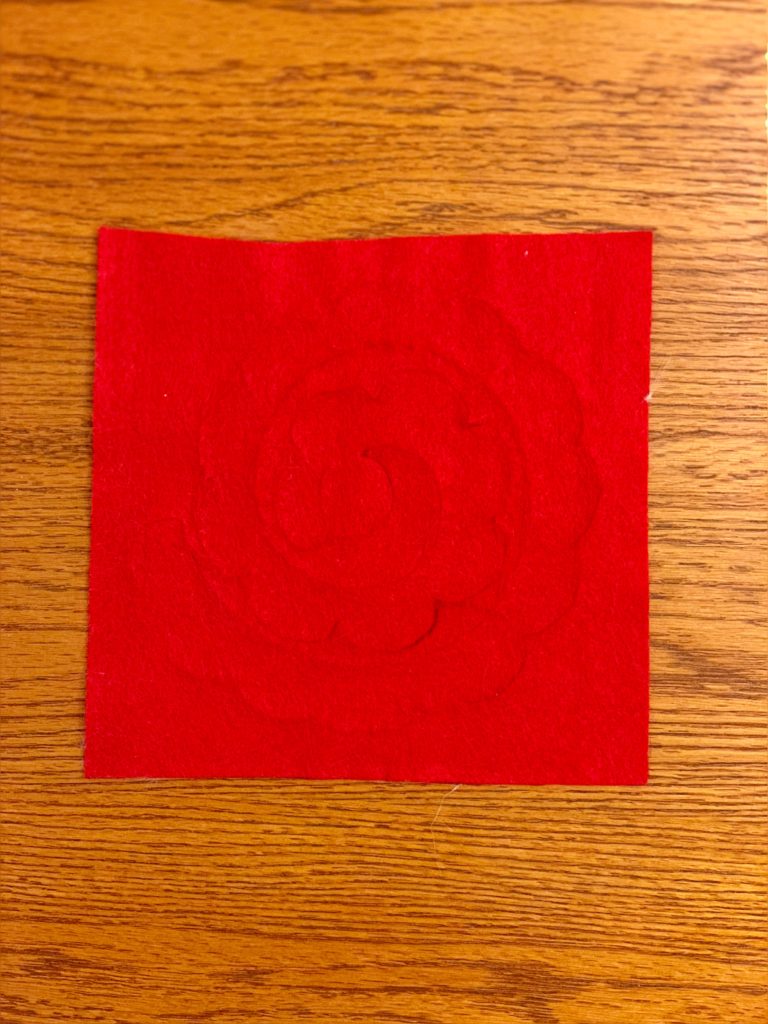 When the fine point blade (default setting for wool blend felt) was used, it did not cut all the way through.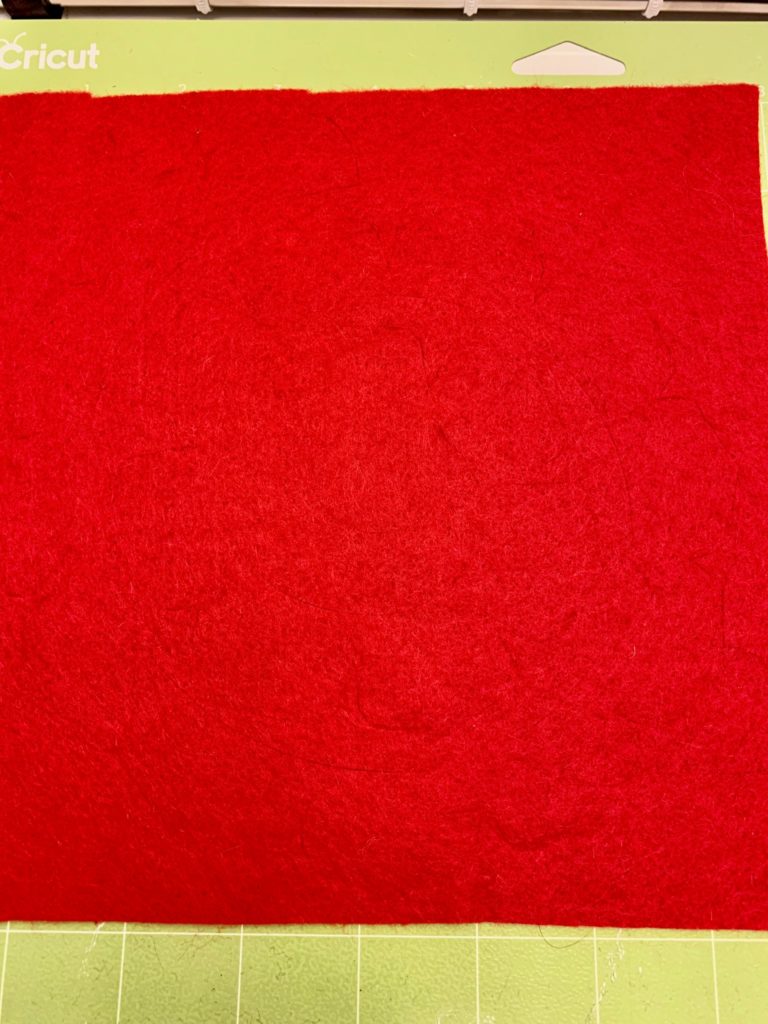 The rotary cutter worked much better.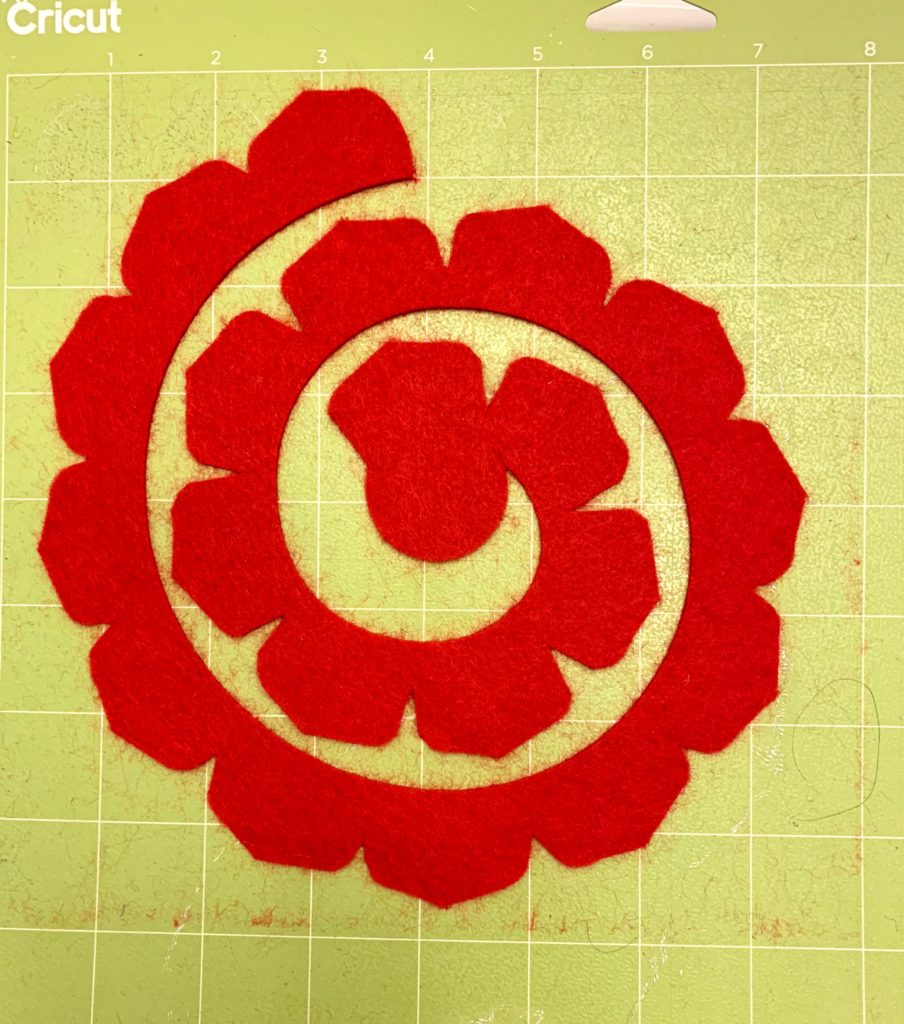 Used fabric glue to form the roses.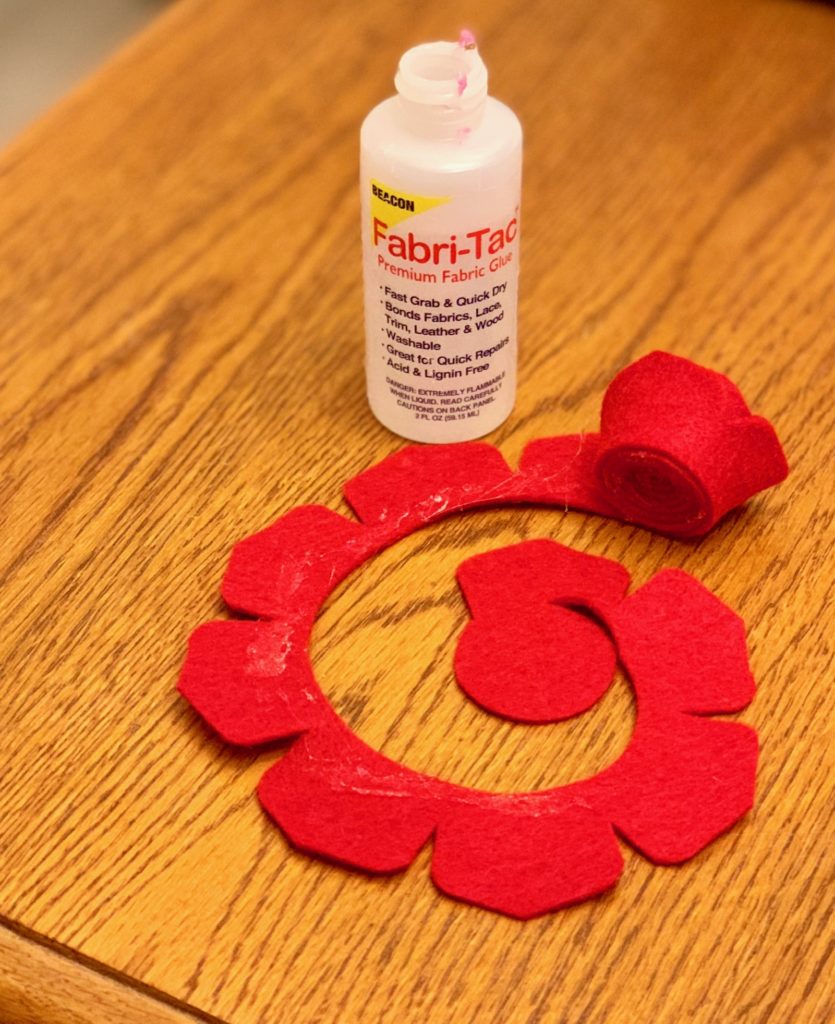 For the collar, cut 4" by 16" to 20" fabric (depending on the size of the dog).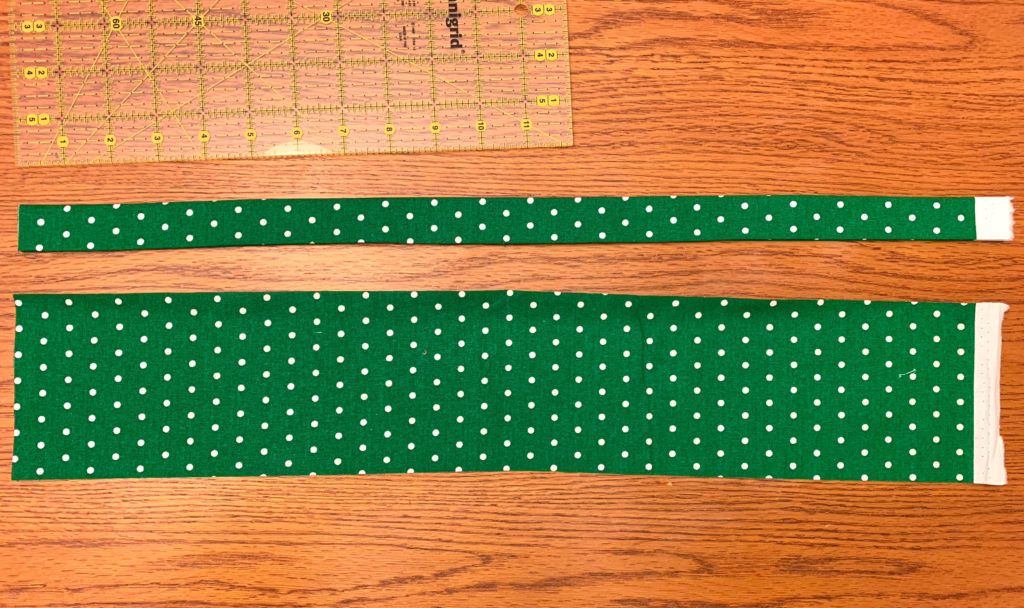 Folded the top and bottom so they met in the middle and then folded in half (so it is 1" in width). Stitched.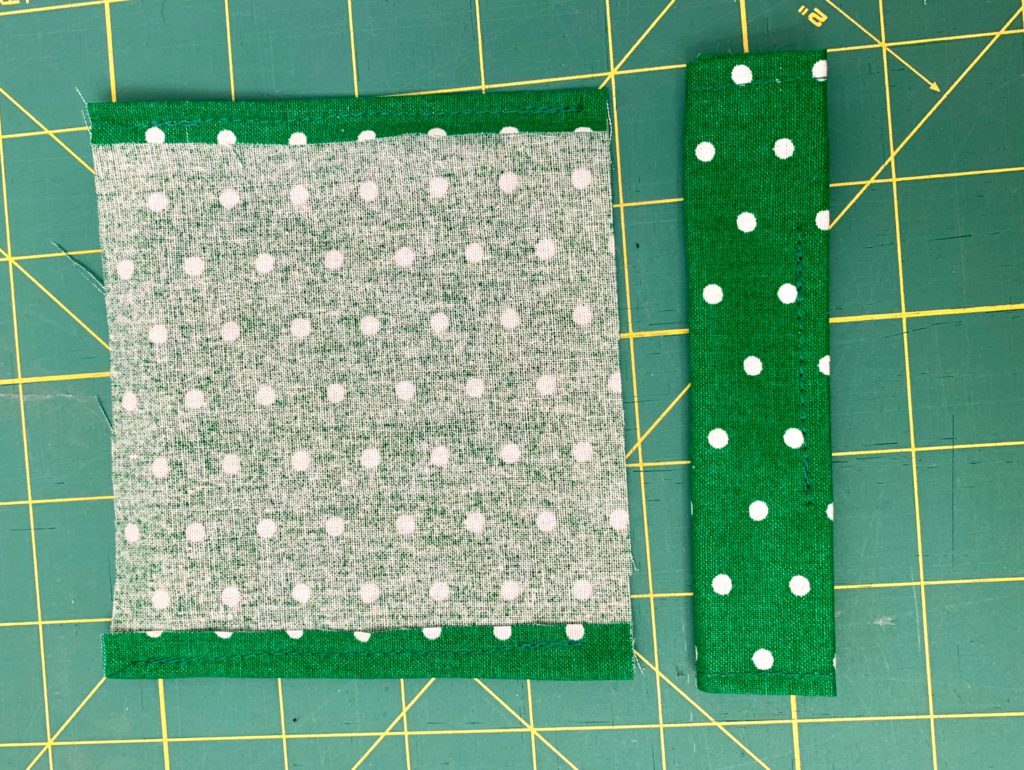 Cut a 4" by 5" piece of fabric for the rose slide. Hemmed the 4* sides. Folded the raw edges in to the middle and folded in half (the resulting piece was 1" by 4.5").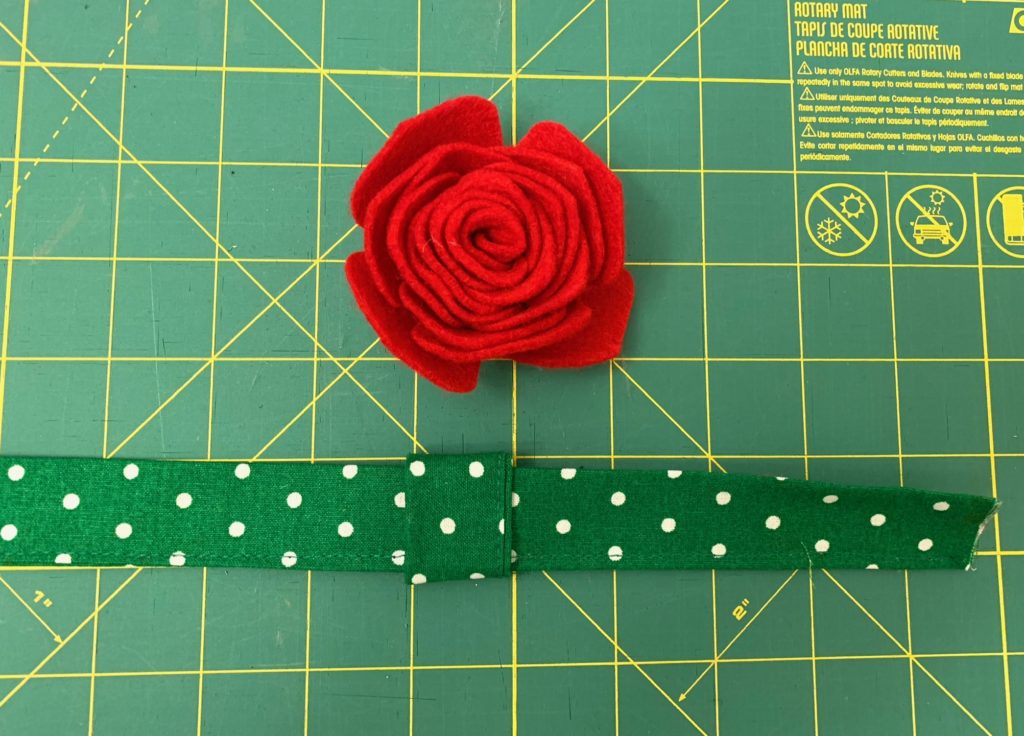 Sewed the ends of the slide together and slipped through the collar.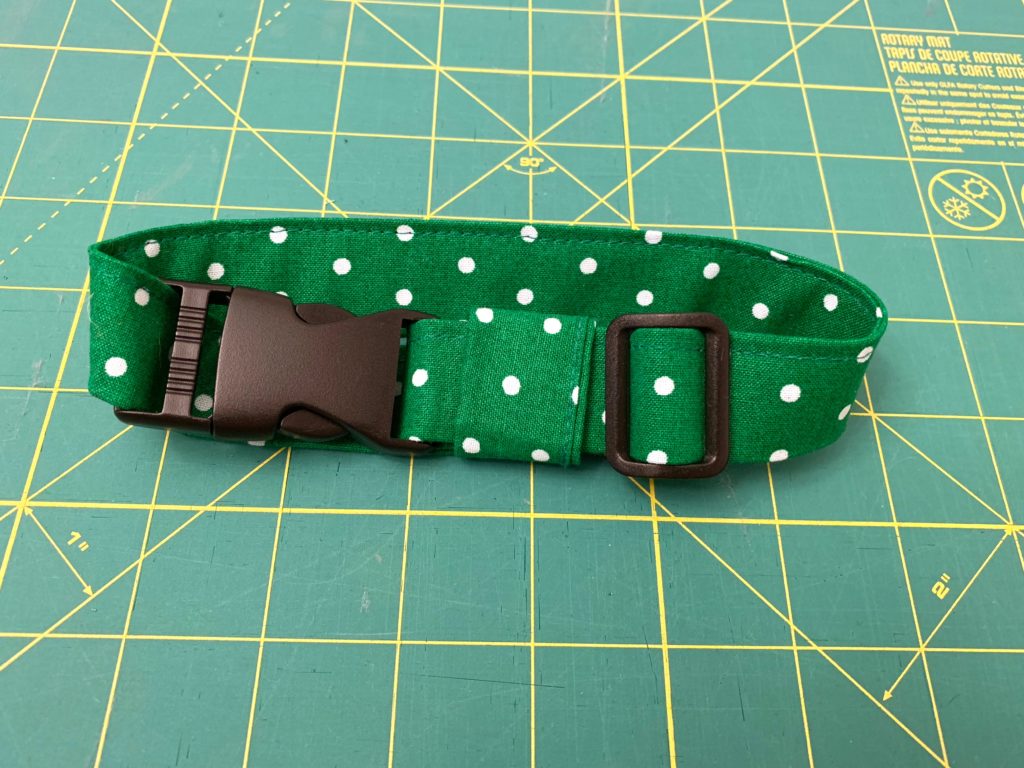 Added the triglide and ends. The slide for the rose is large enough to move over the ends and the triglide so it can be removed from the collar.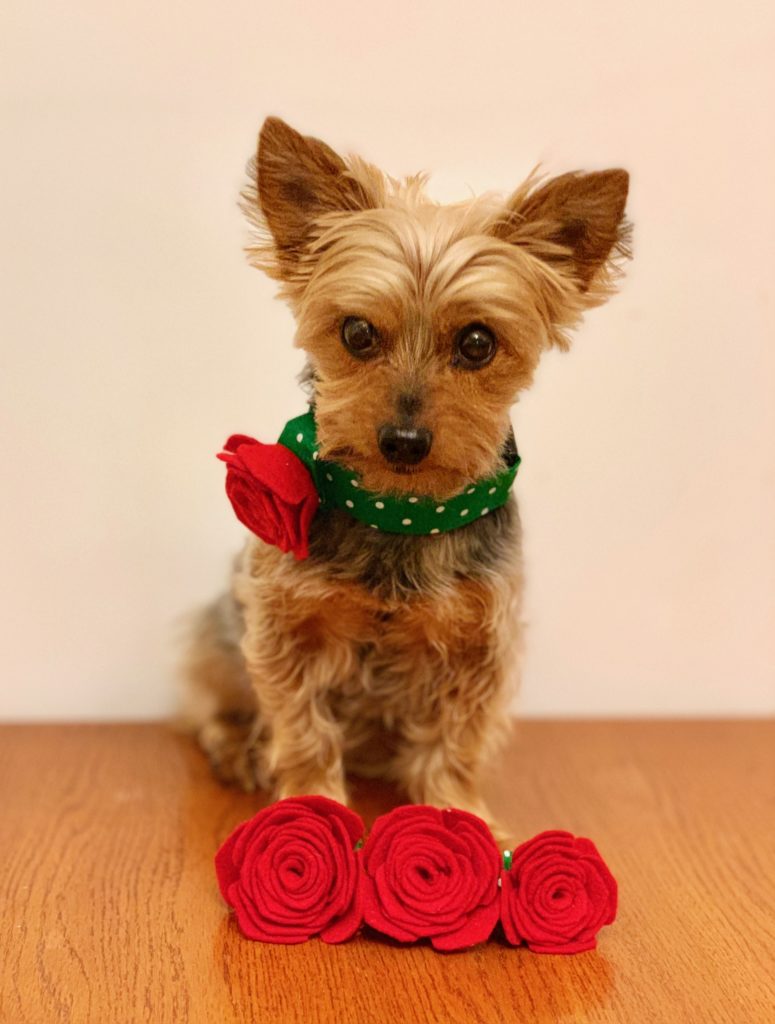 Glued the rose to the slide.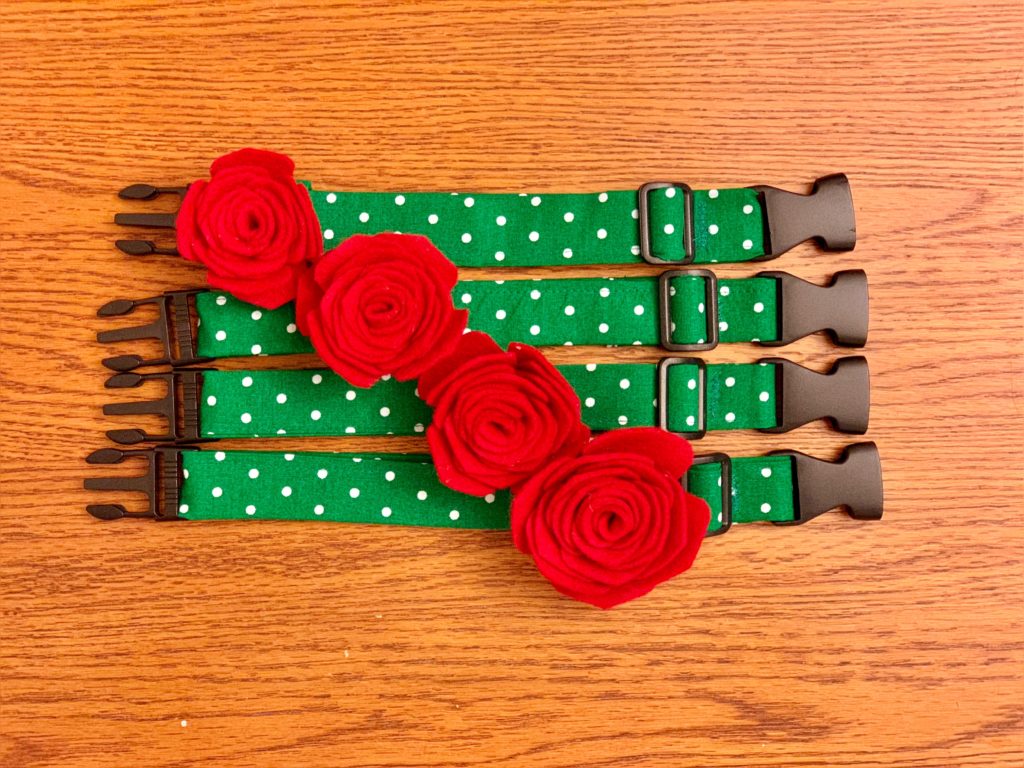 Zo and Co were intrigued by the roses.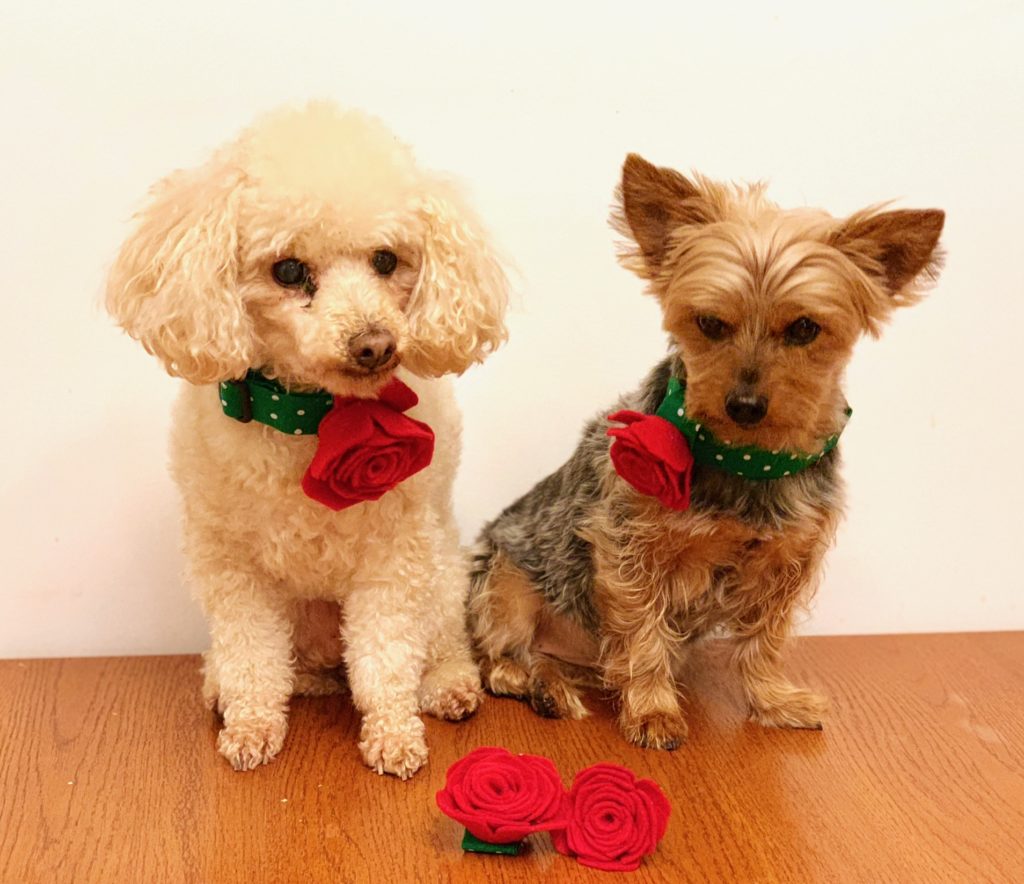 Molly looks cute in hers.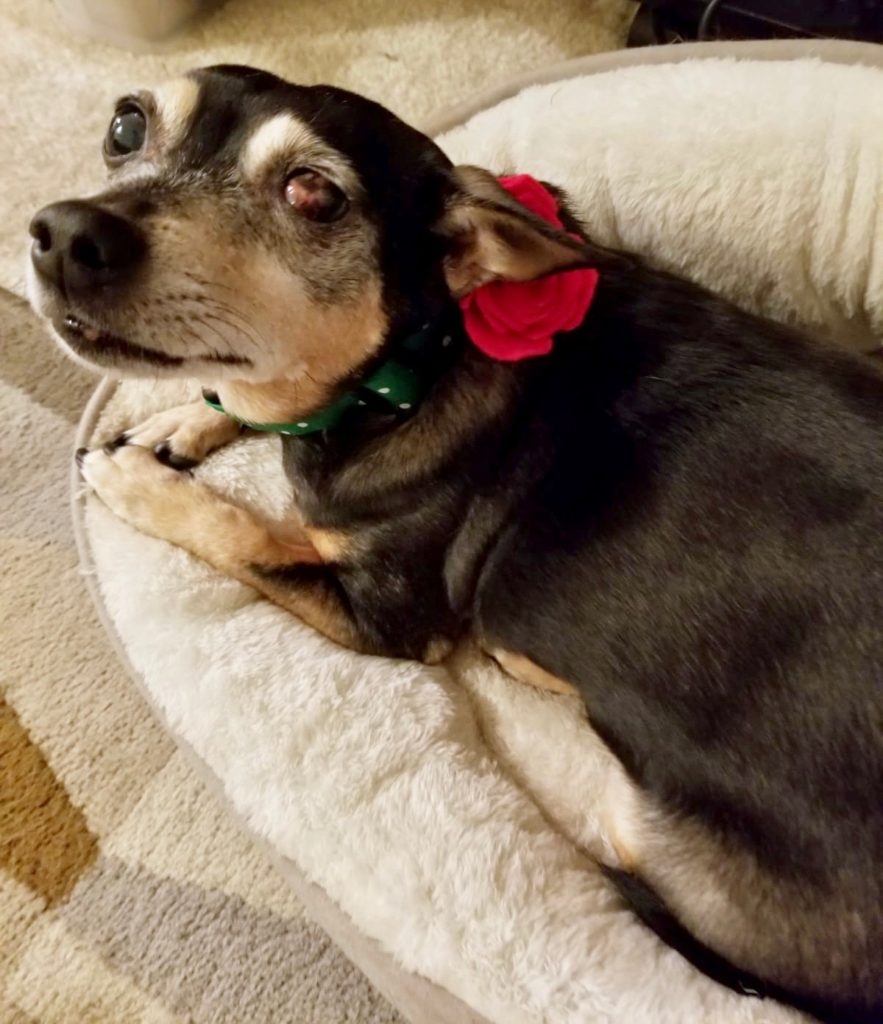 As does Sosuke.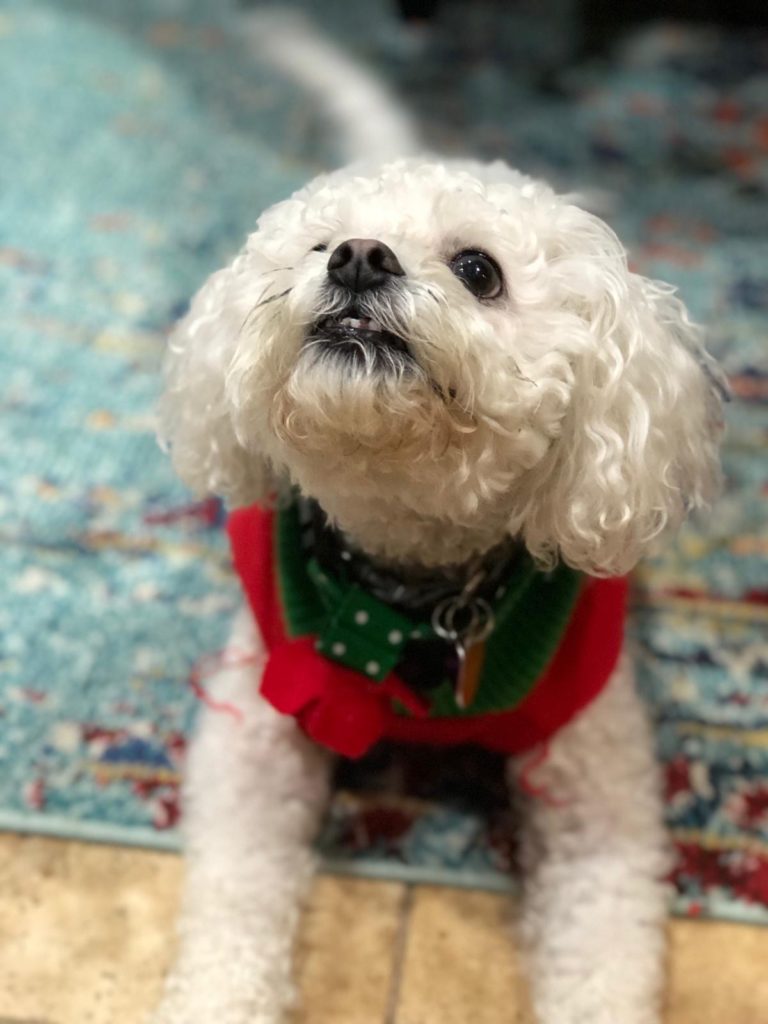 Cousin Pickle struck some poses.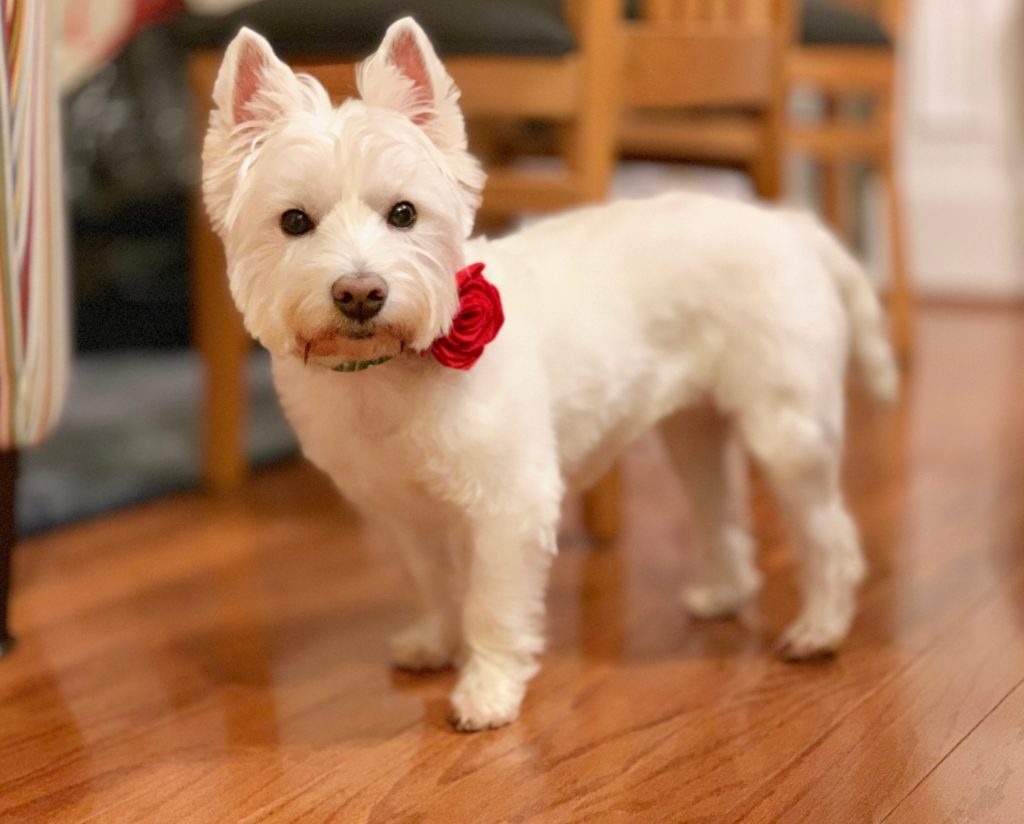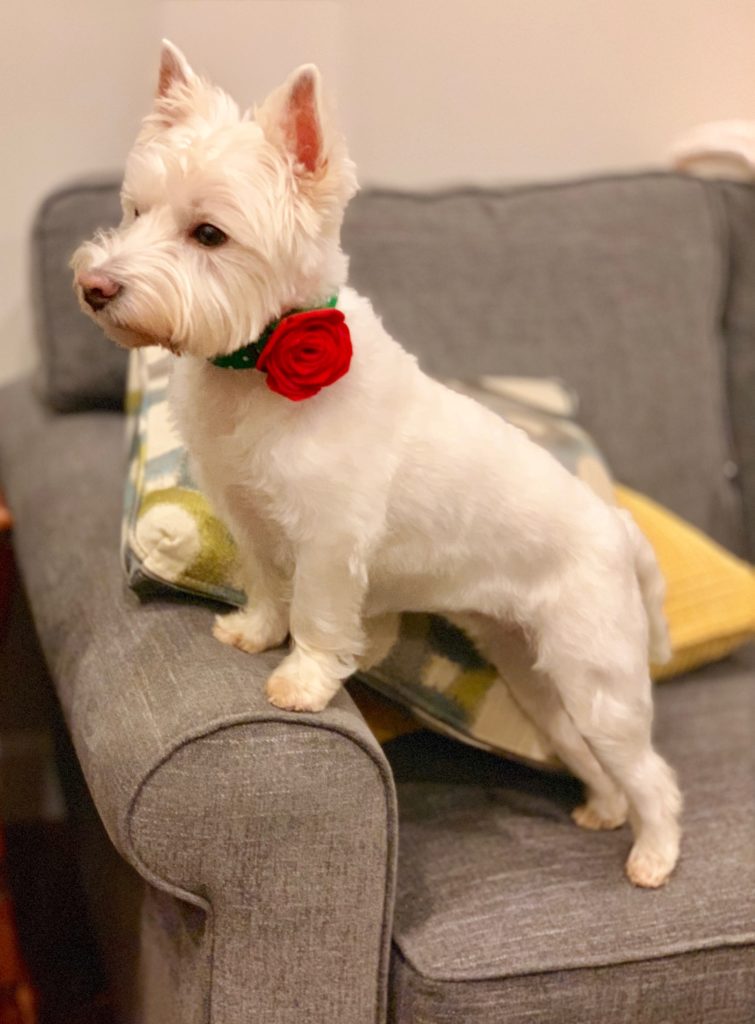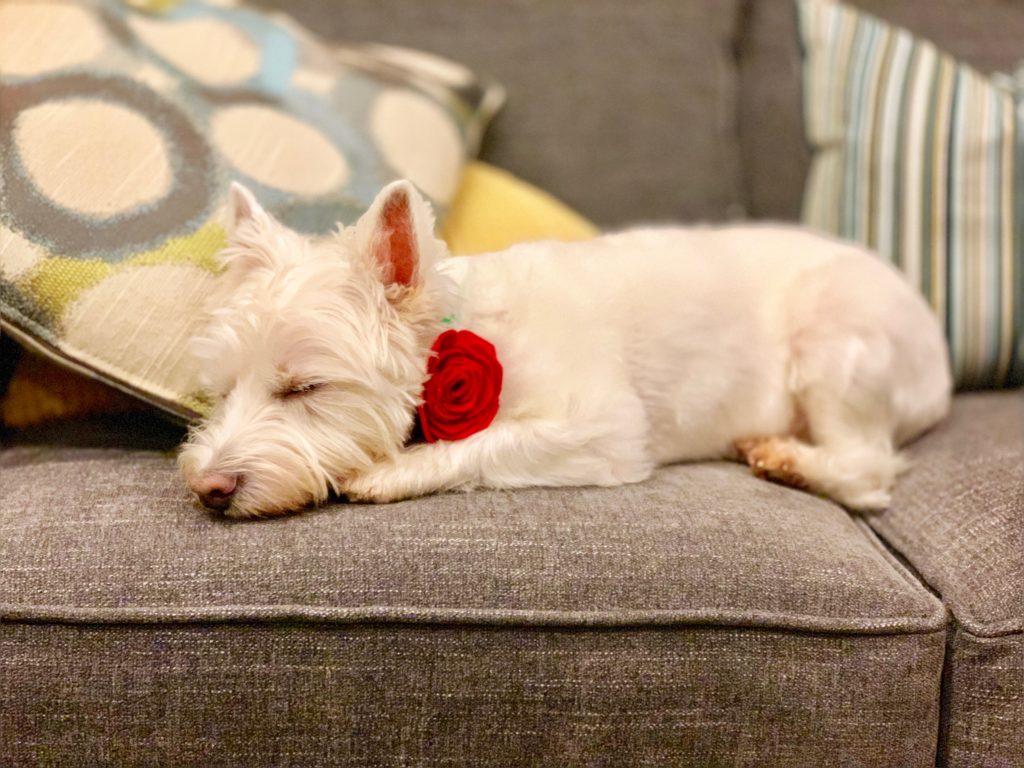 As did Cousin Paisley.