I've been looking for more easy things to make with the Cricut and decided a straightforward project would be a felt flower crown in Rapunzel / Tangled inspired colors for my friend K (or her niece, if K wants to share).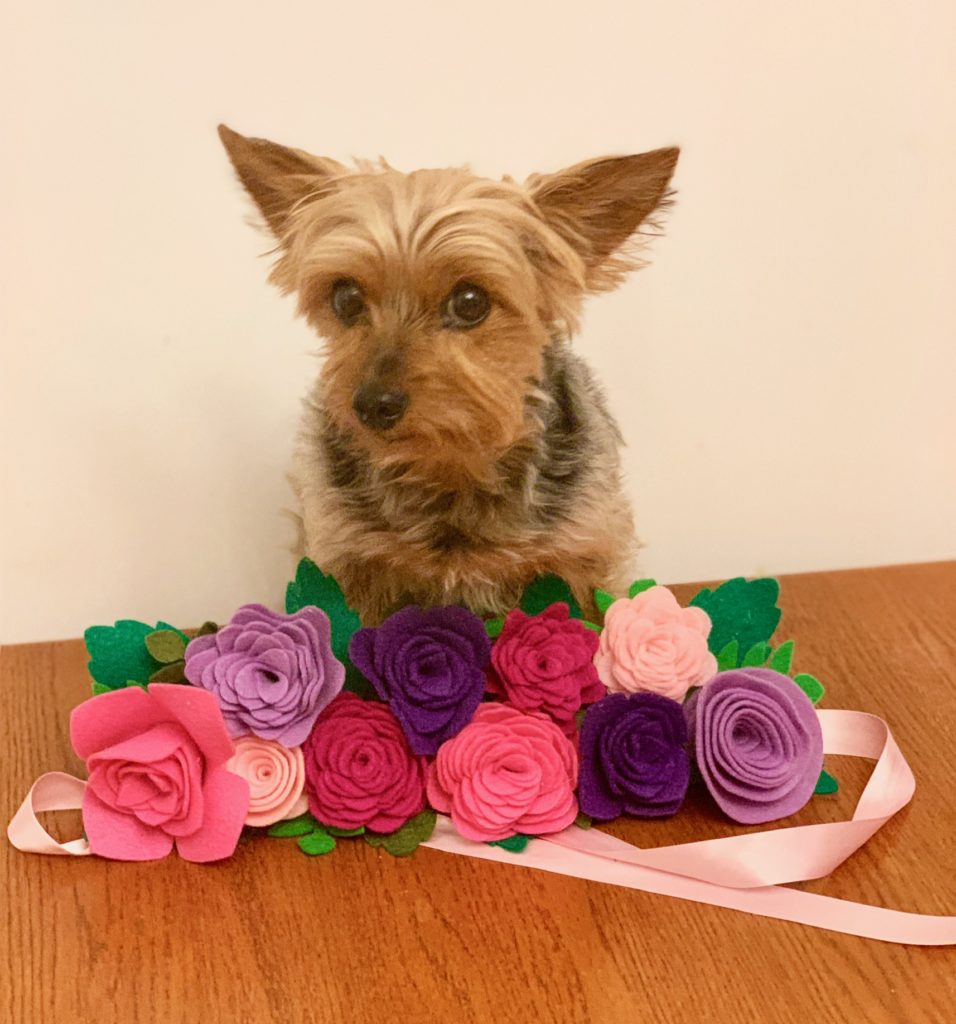 Wanted to use a number of different flower templates / shapes.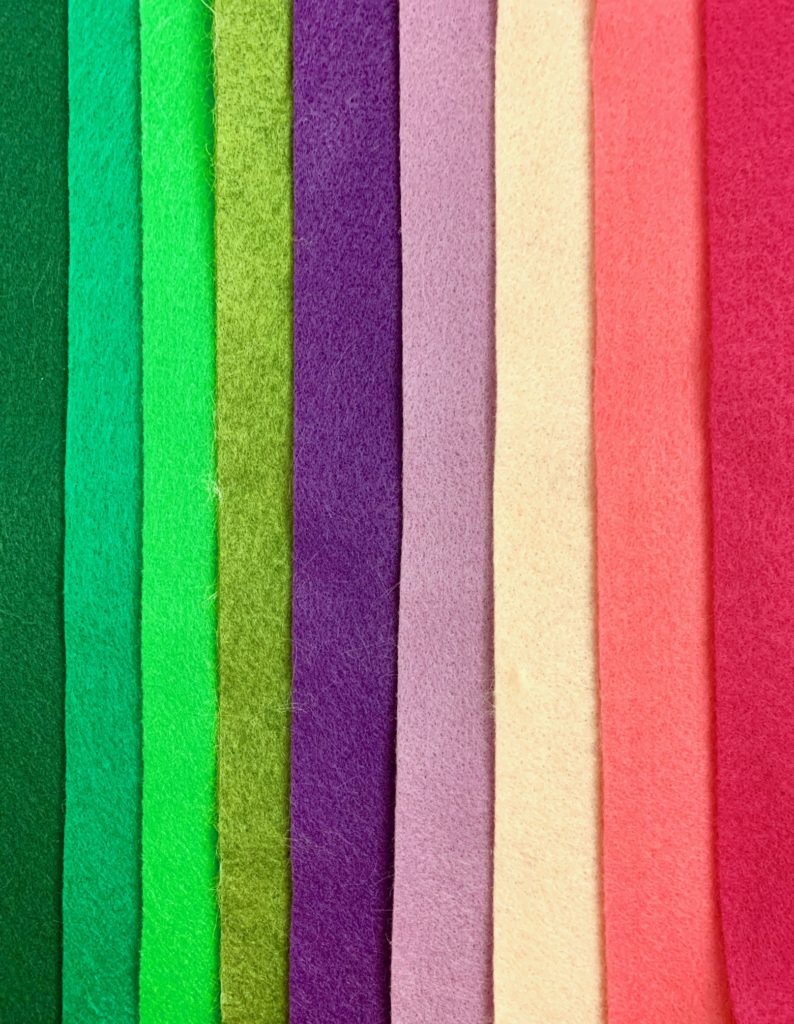 The Cricut library had these Ollie's flower templates: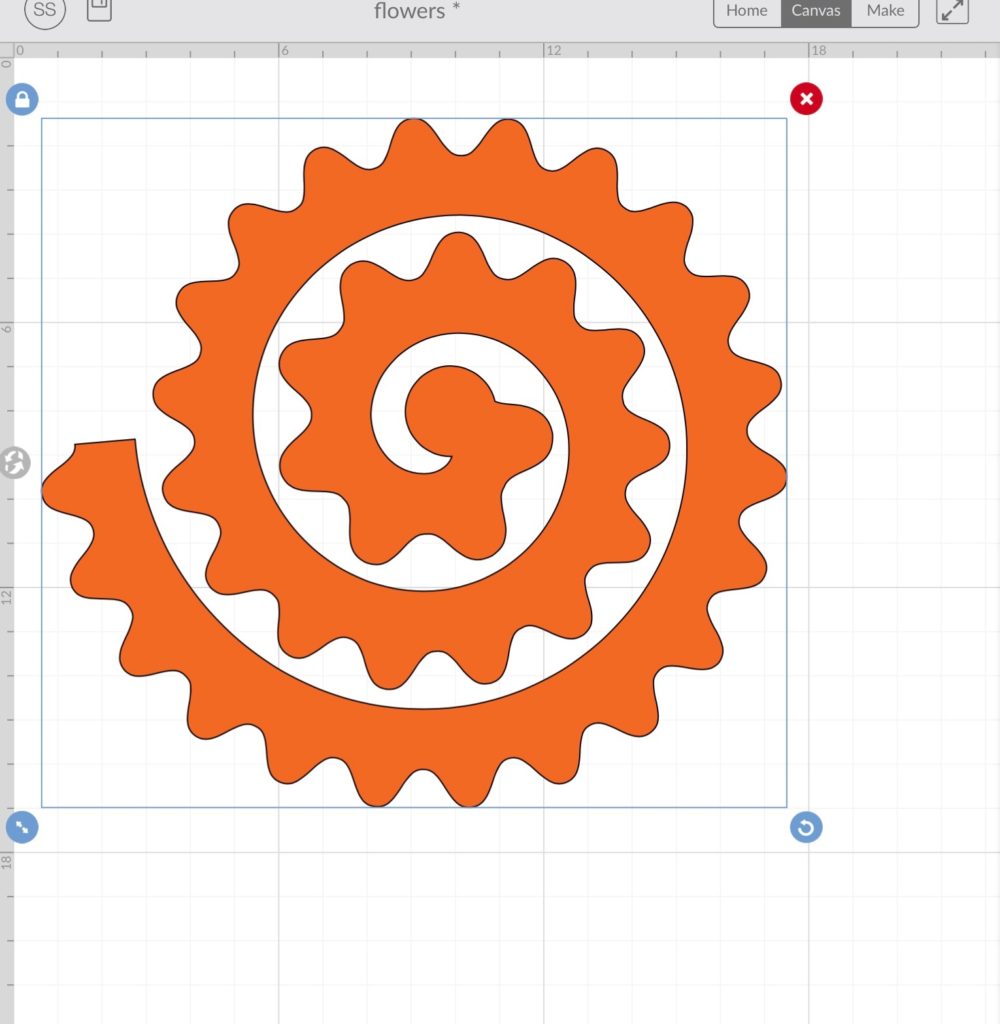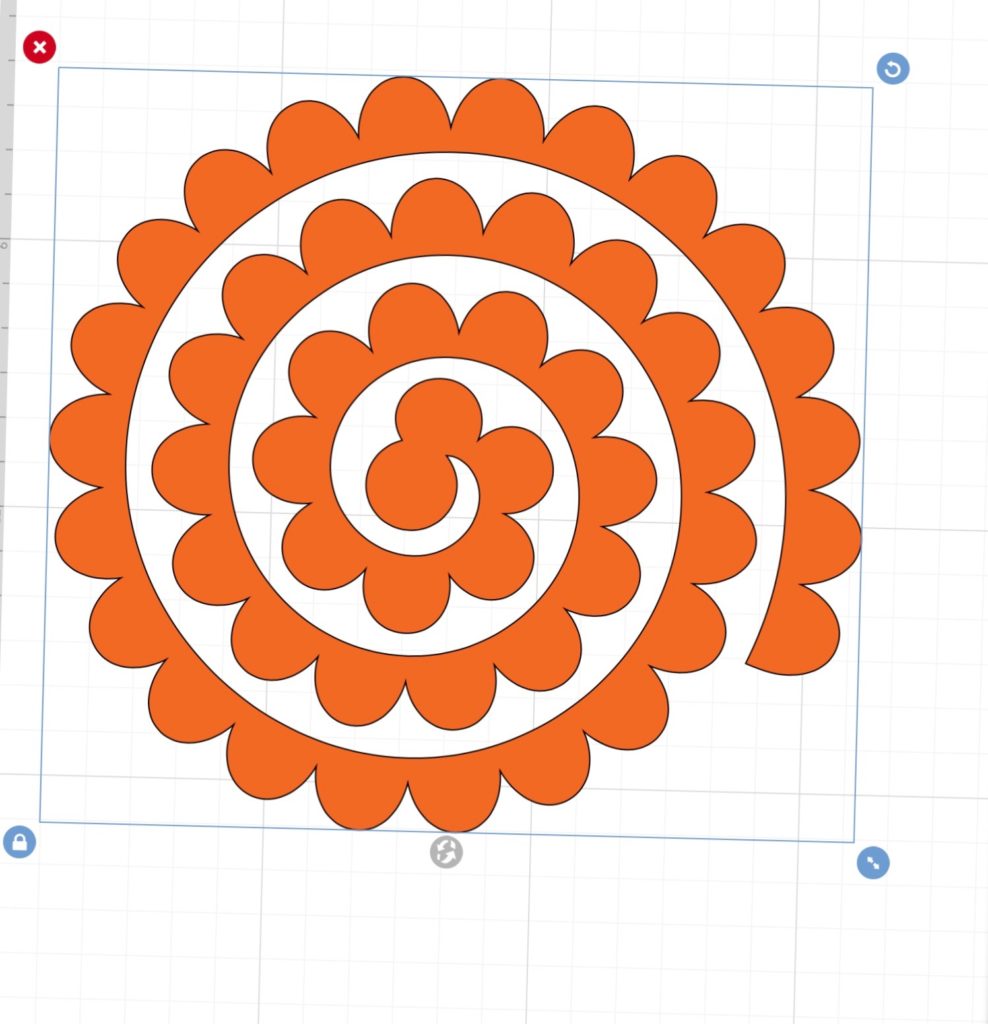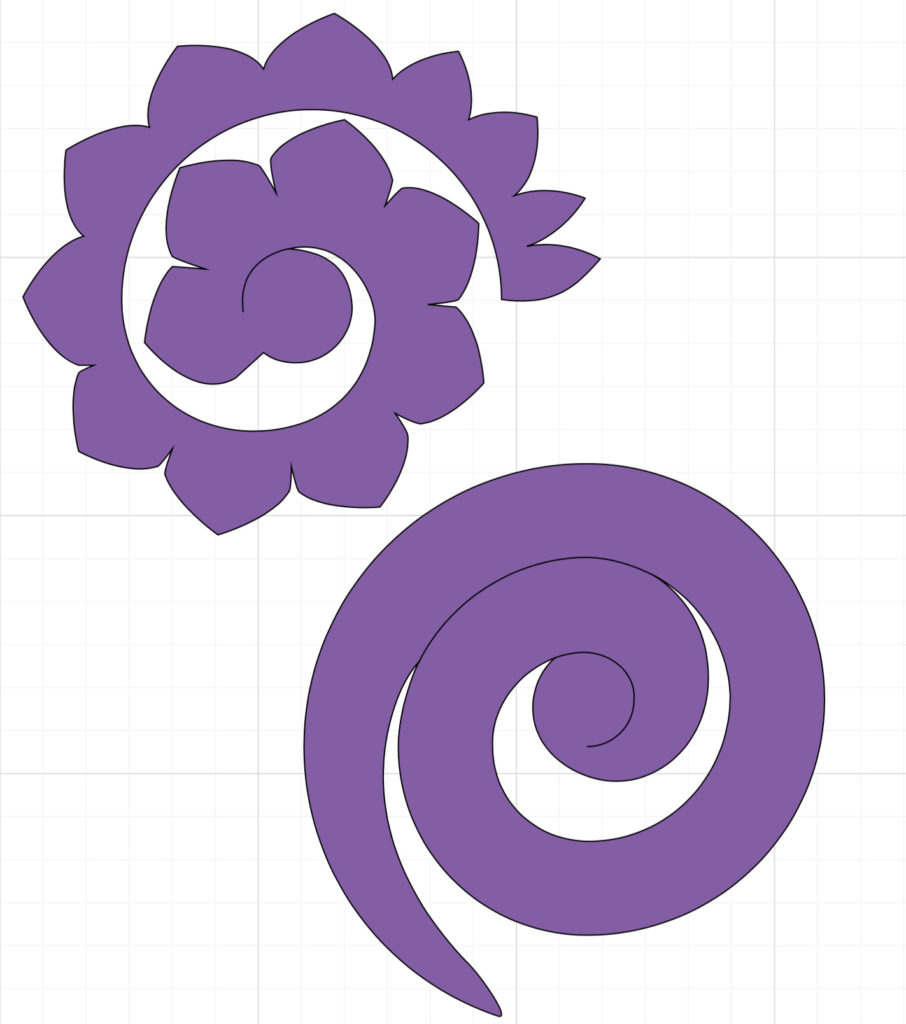 To be honest don't know enough about flower varieties to say what these are supposed to mimic.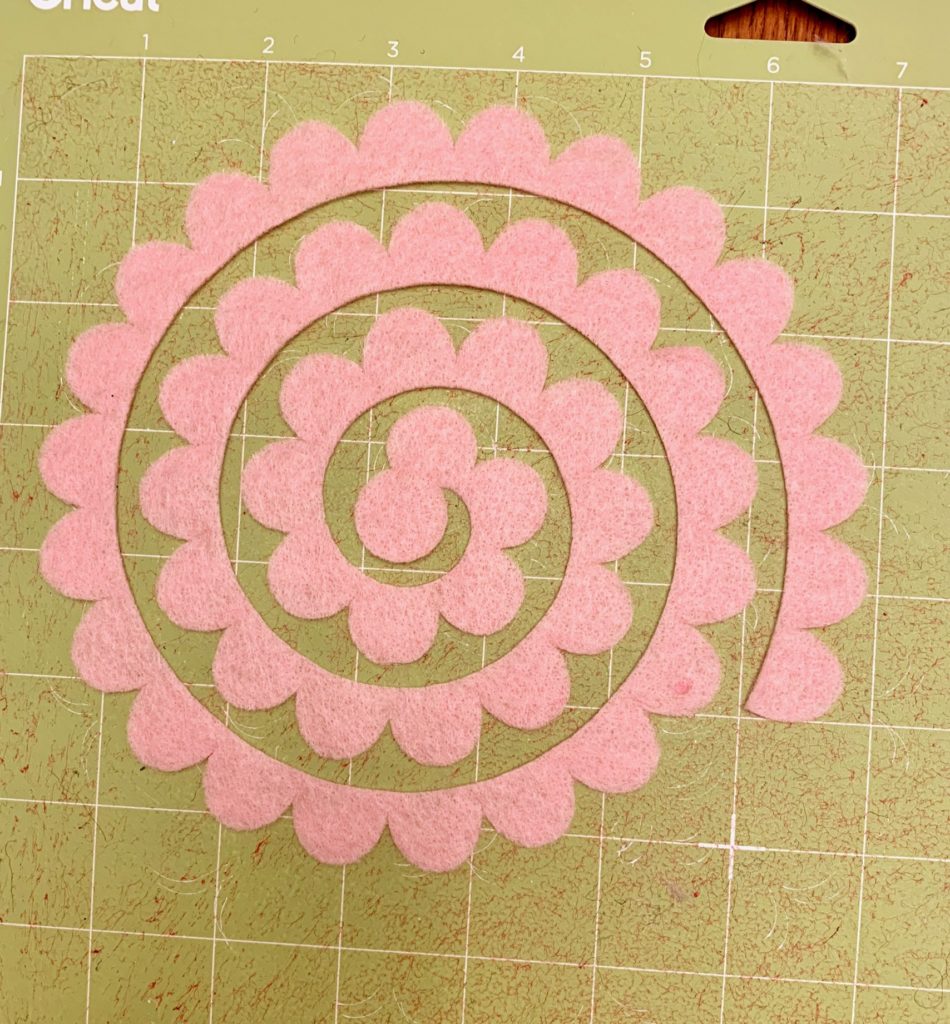 Cut 3 or 4 of each design.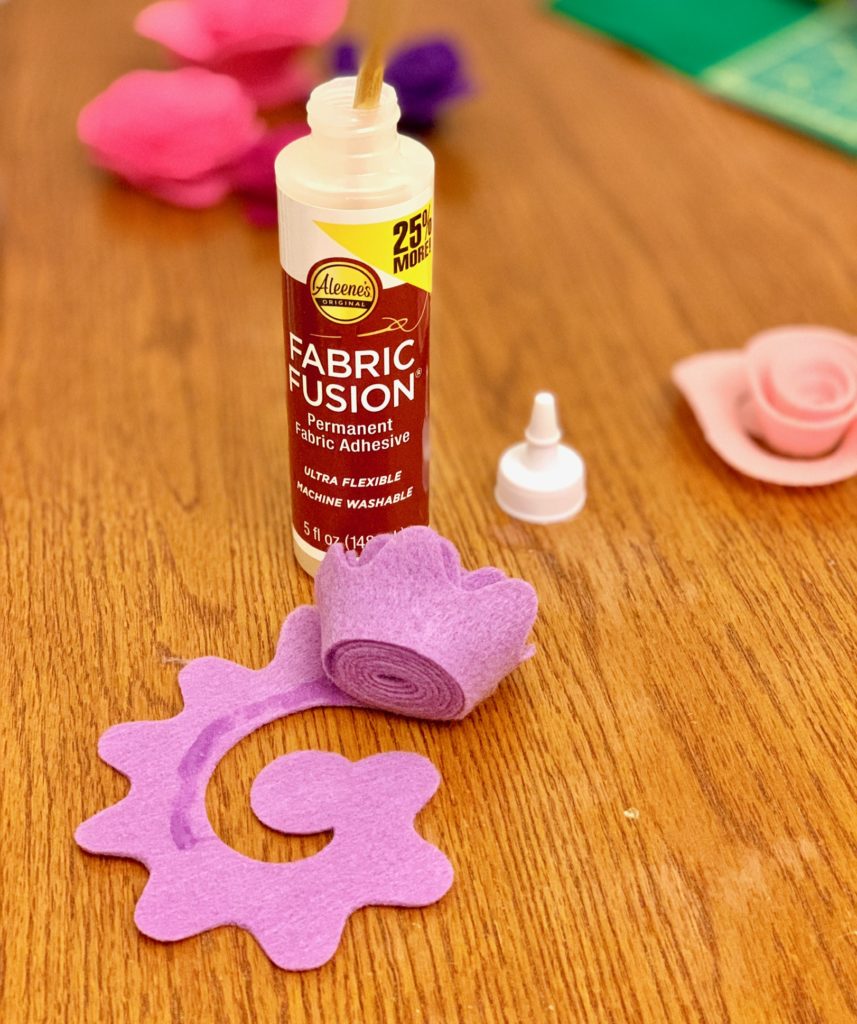 All of the templates have a circle base but they rarely matched the size of the base once rolled. Maybe I wasn't rolling them tightly enough.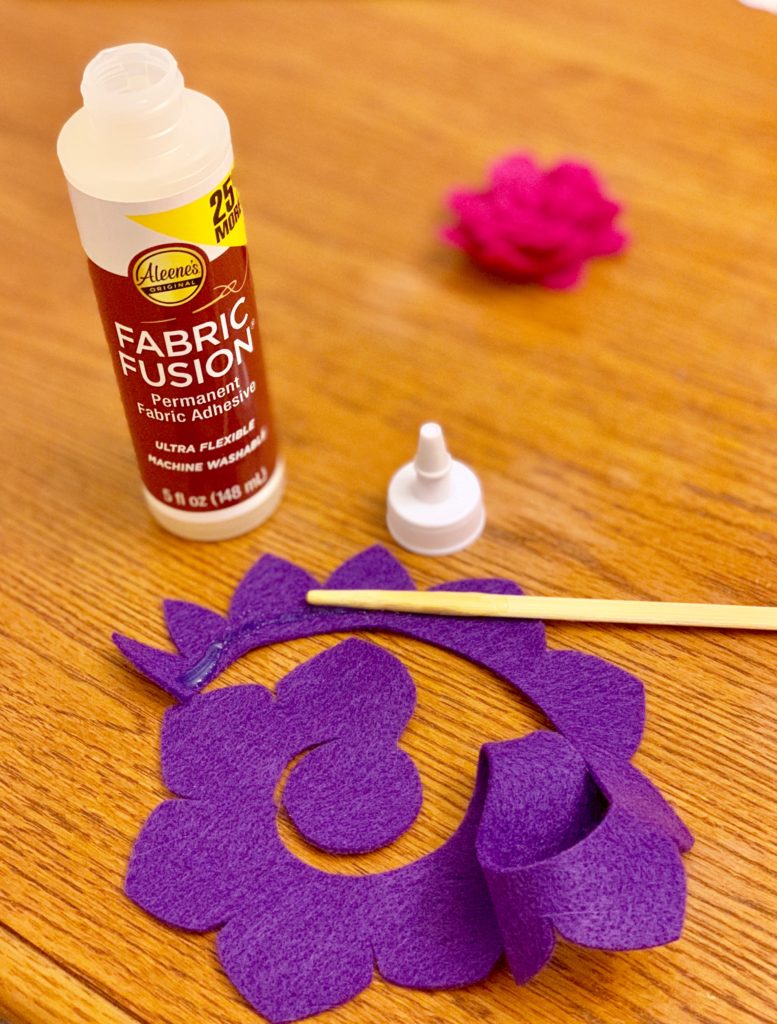 Tried Aleene's Fabric Fusion. It promised permanent adhesive and no stringiness. It def did not create glue strands but it also didn't adhere to the felt. Switched to Beacon Fabric- Tac.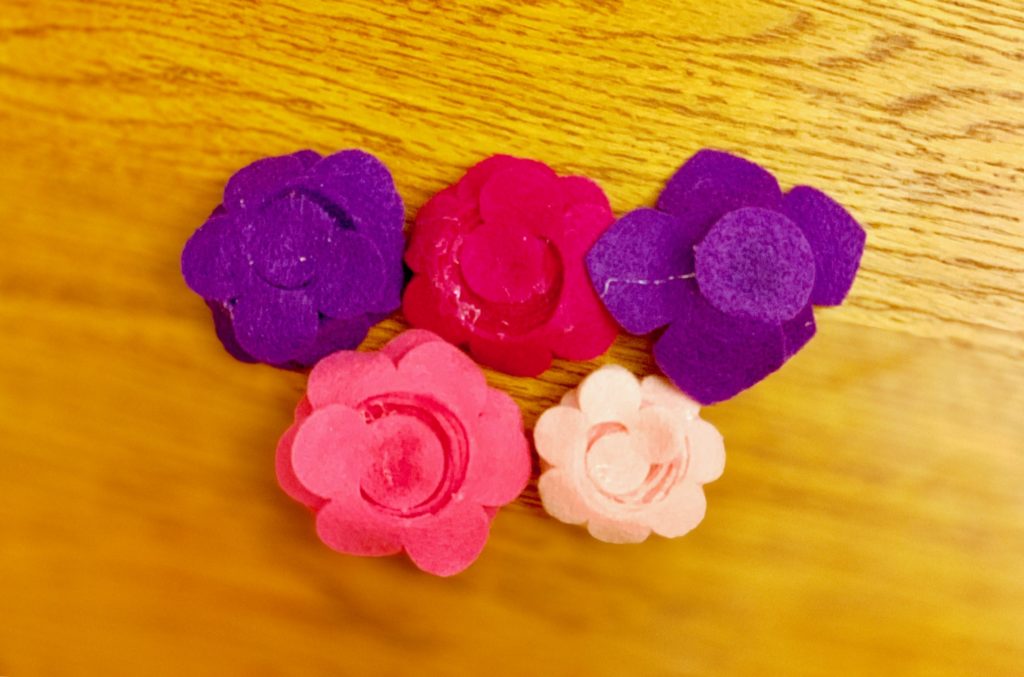 The Fabric-Tac left a bit of residue but it worked so much better.
Wasn't too sure about the plain spirals but ended up really liking them.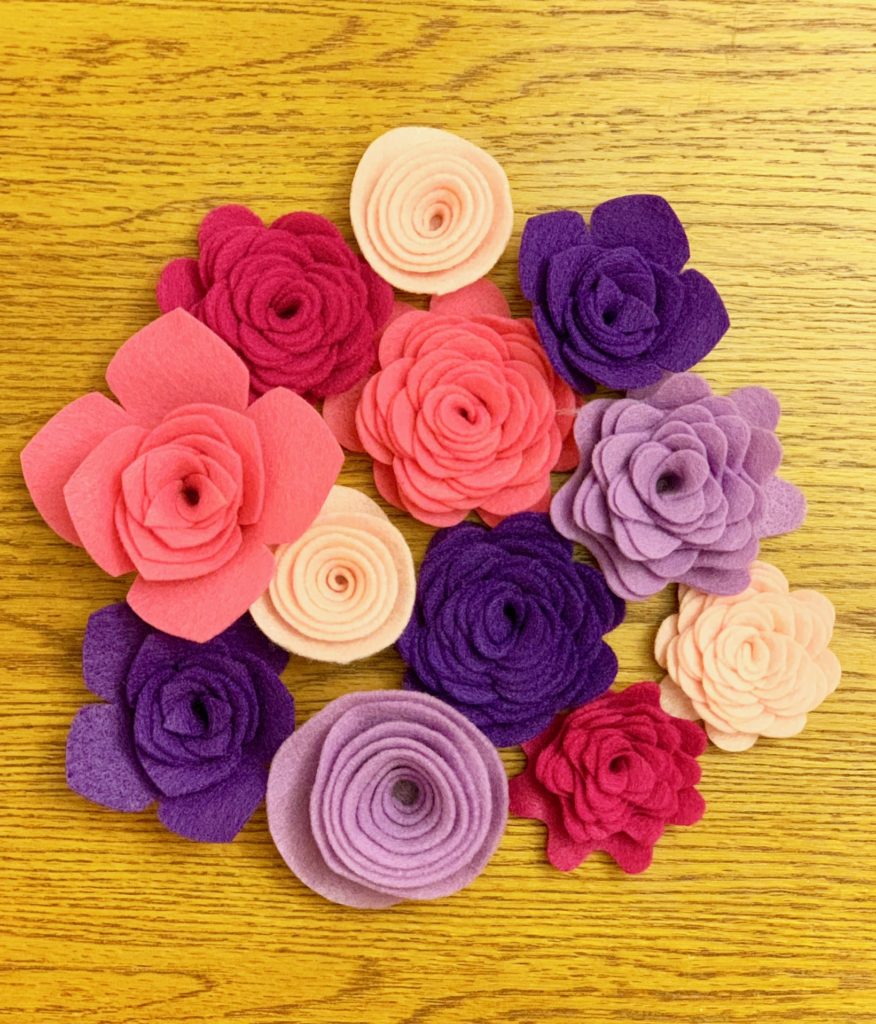 Used 2 leaf shape templates.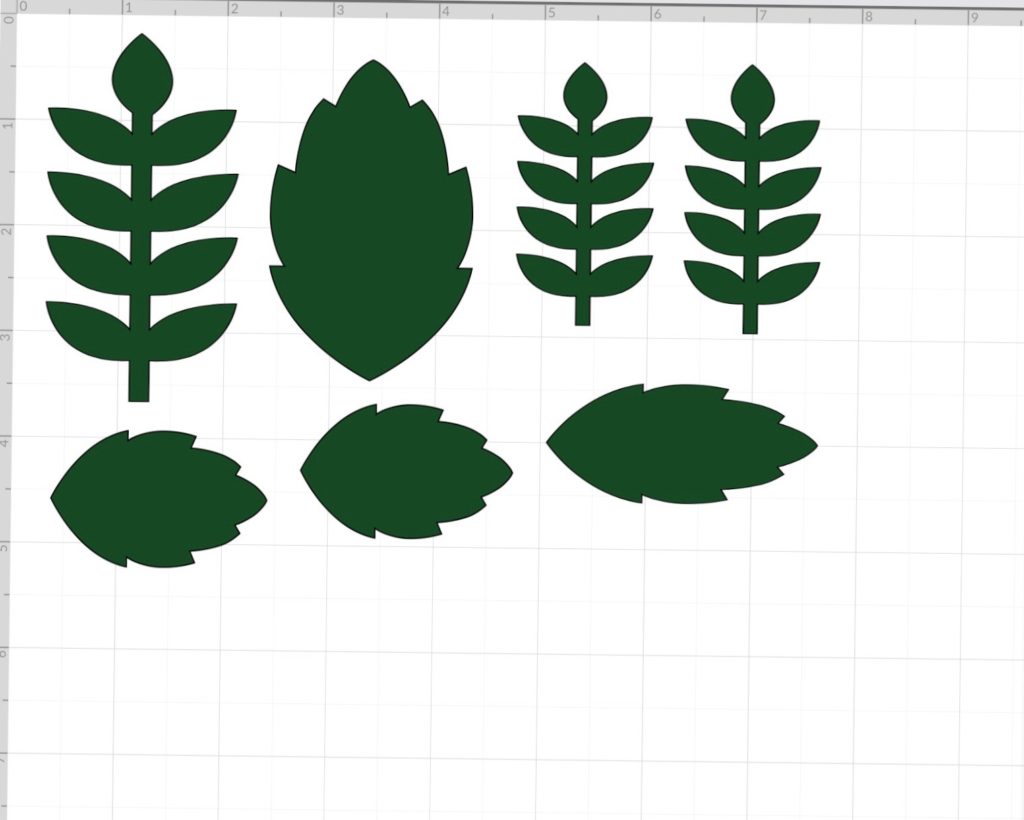 Cut them out in a variety of sizes.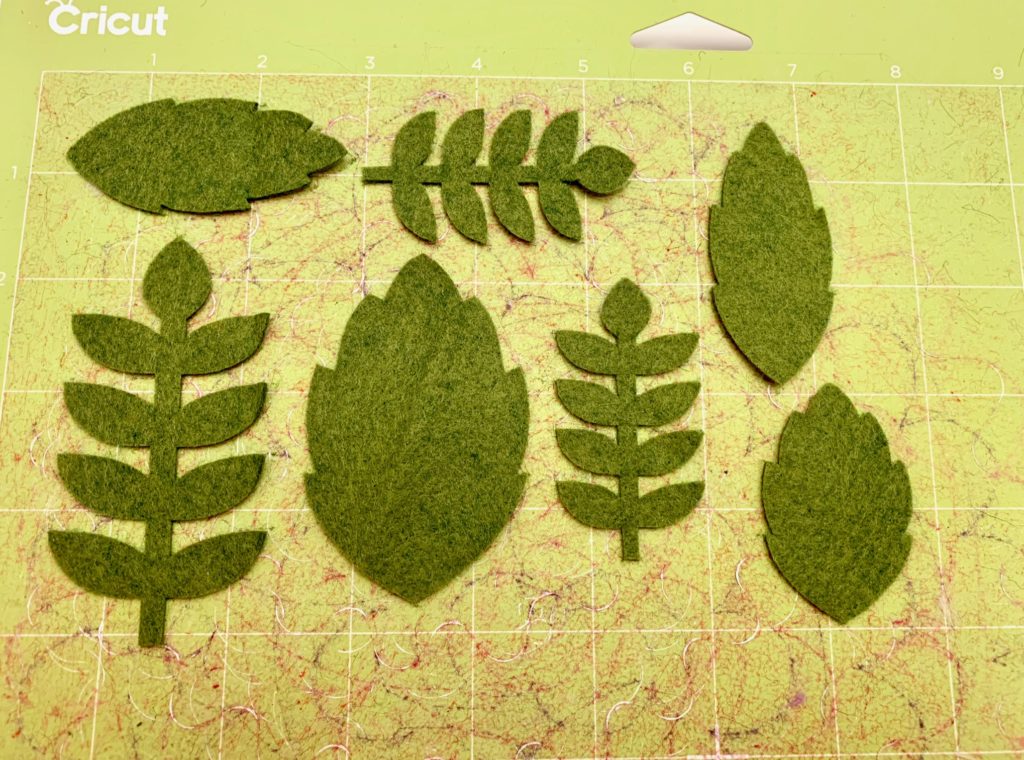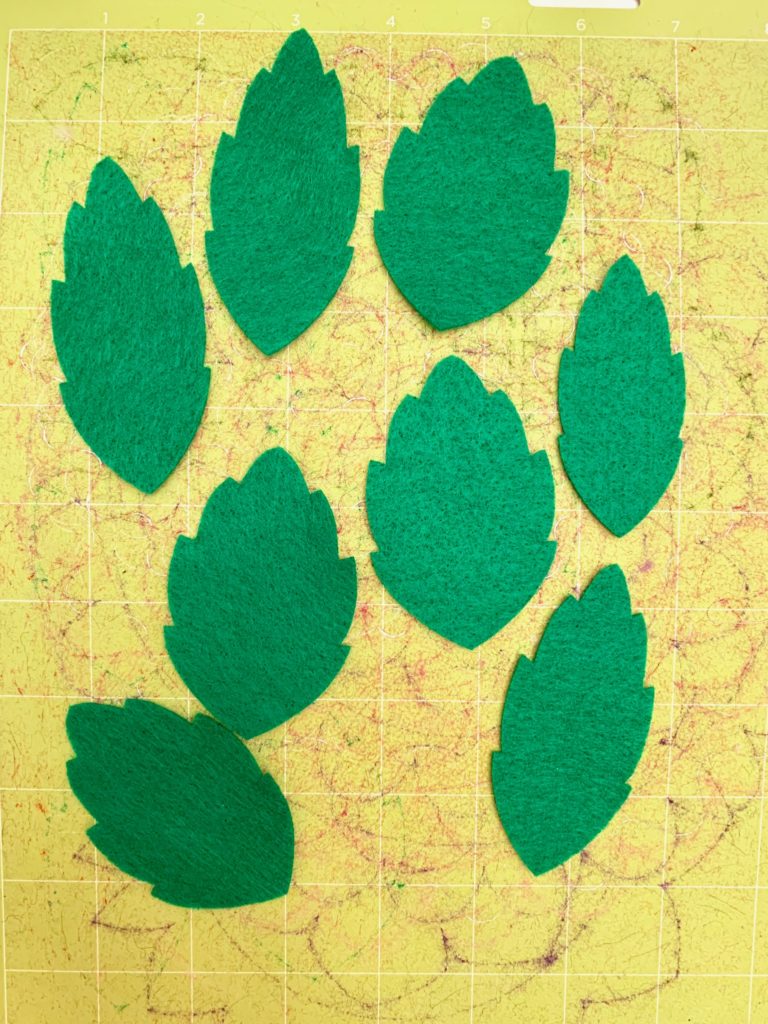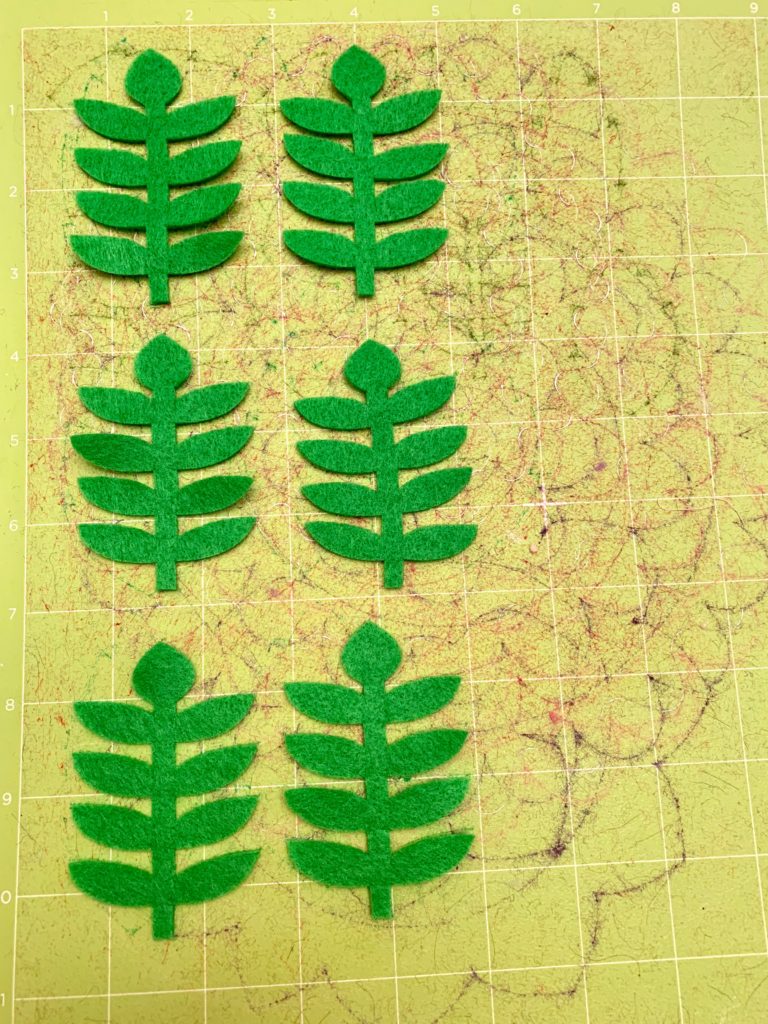 The Cricut mat holds on to a lot of felt debris…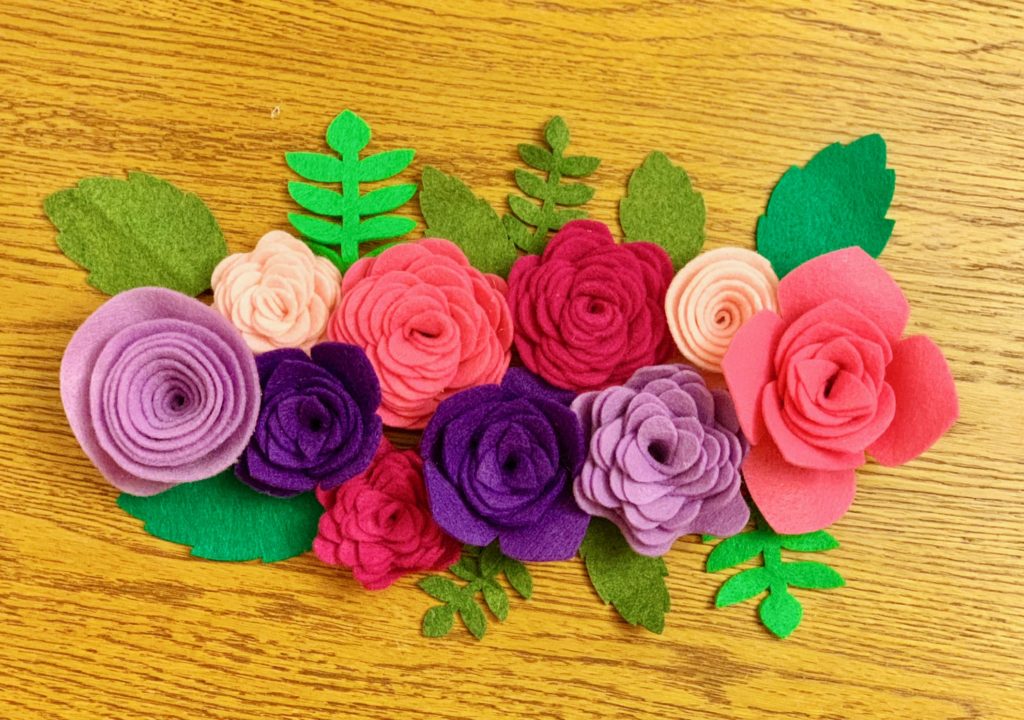 Tried to figure out an arrangement.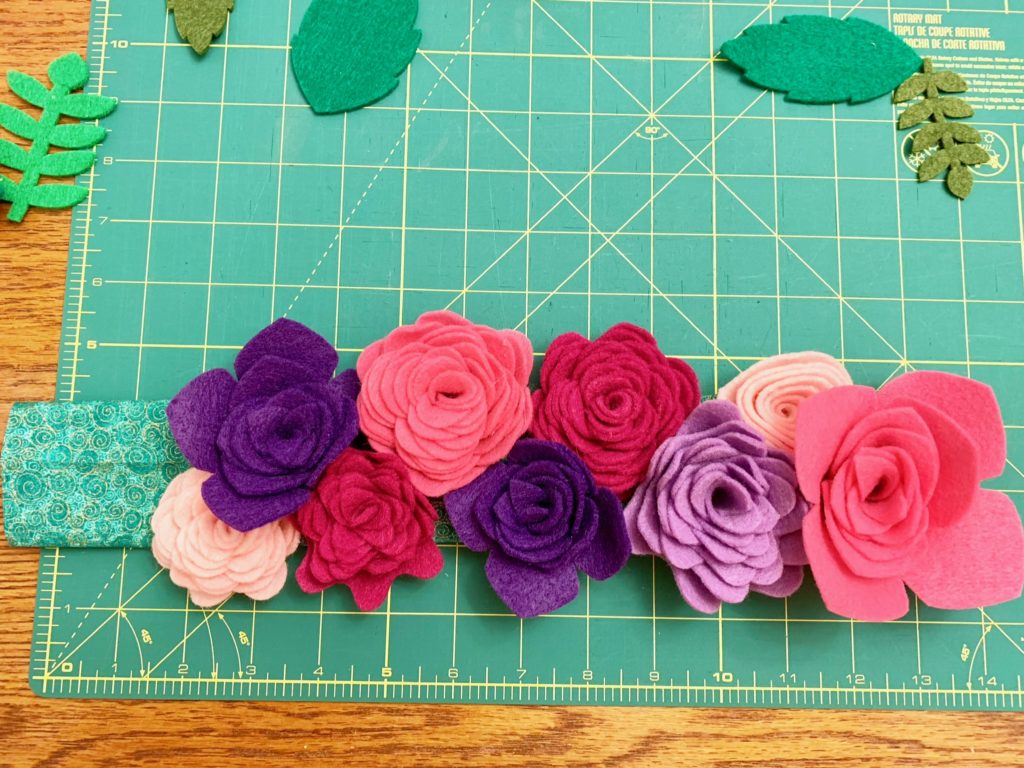 Cut a 12" by 12" piece of fabric and folded one side so it was about 4". Placed the flowers on top and decided it would look better on a felt strip.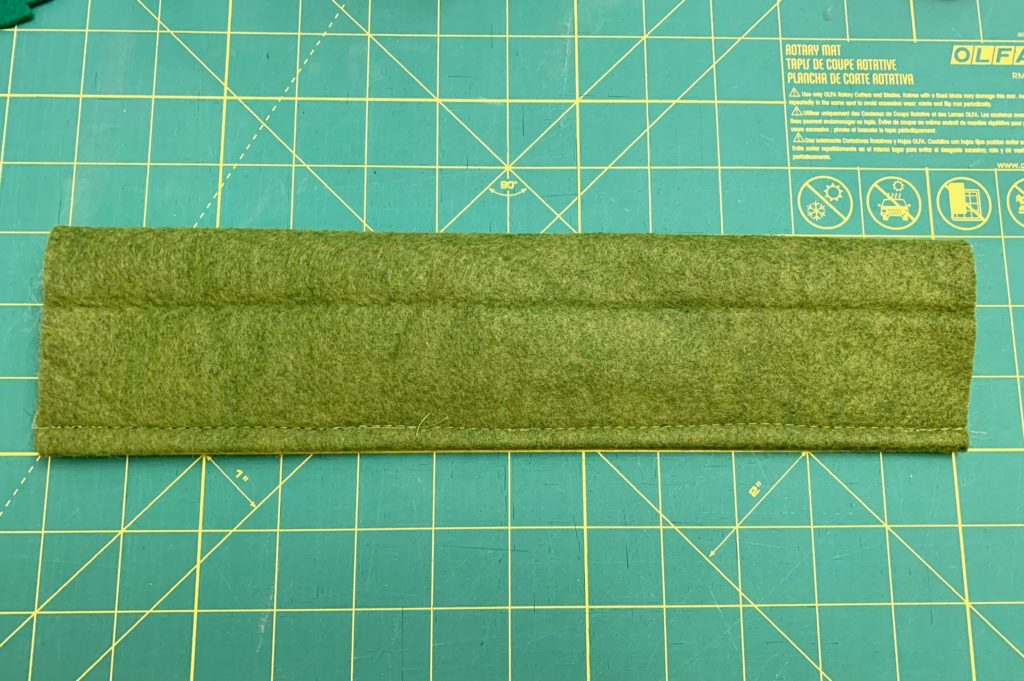 Folded the top and bottom so they met in the middle. Folded again and top stitched.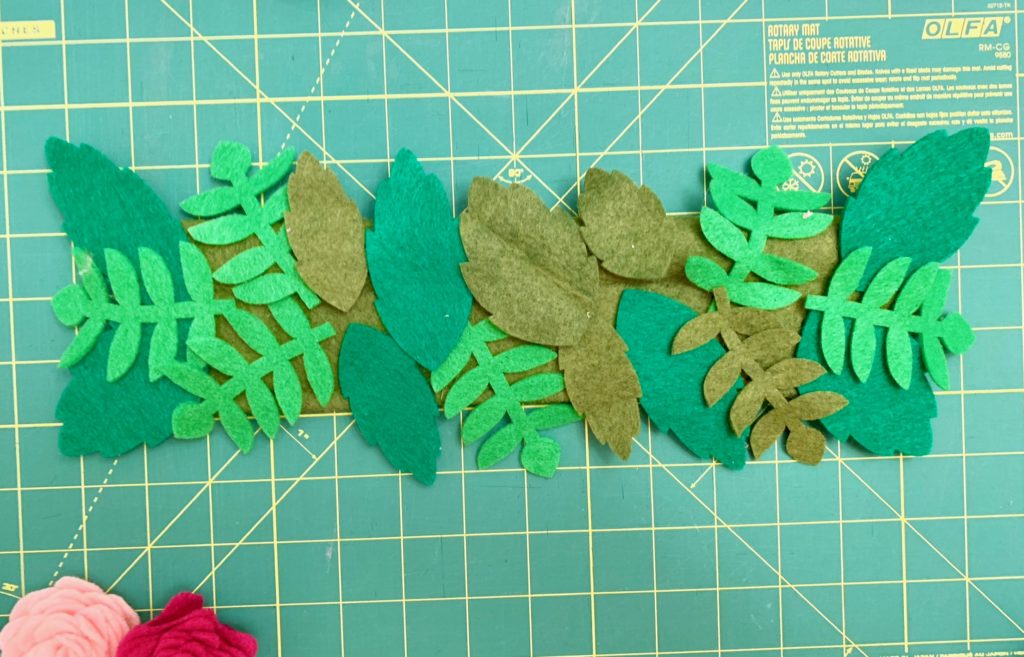 Glued the leaves on top.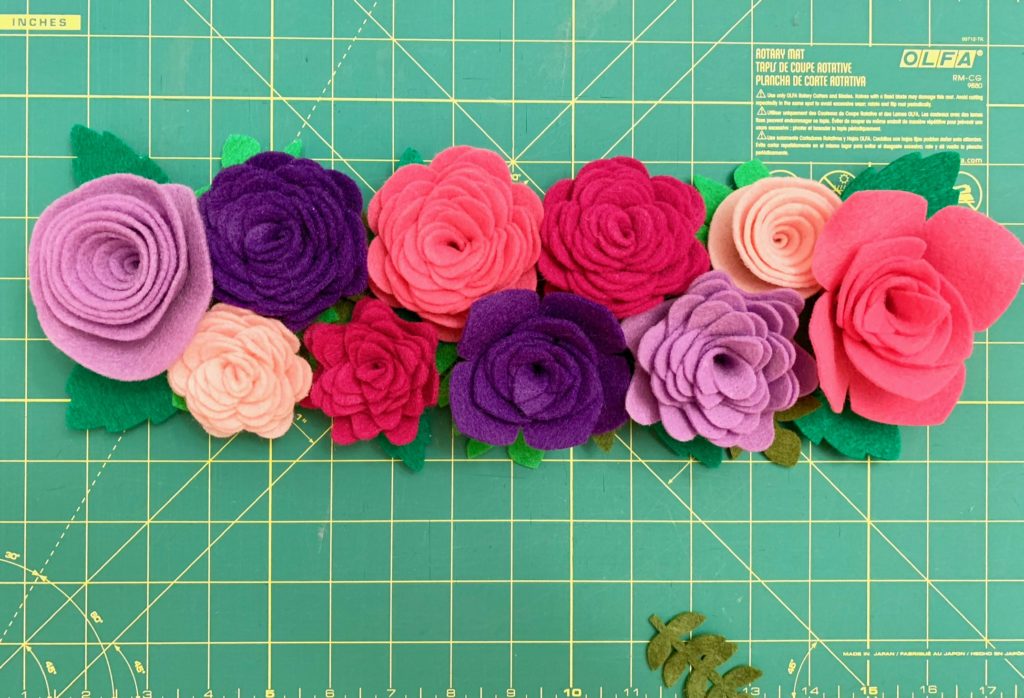 Glued flowers on top of the leavers.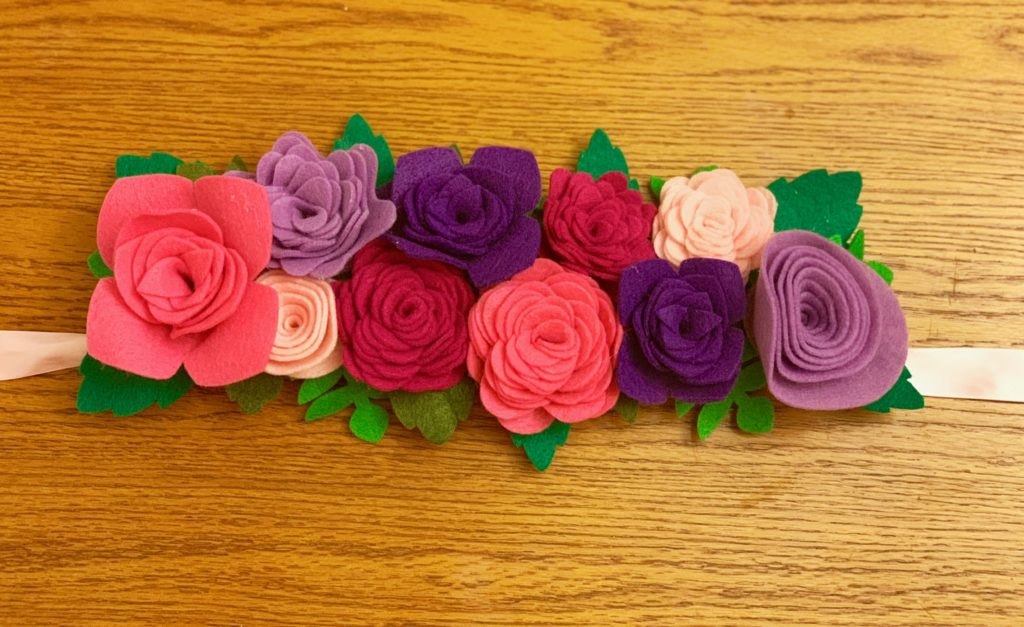 Threaded a pink ribbon through the felt base. Not sure if the ribbon should be sewn to the base. Will revisit this decision later.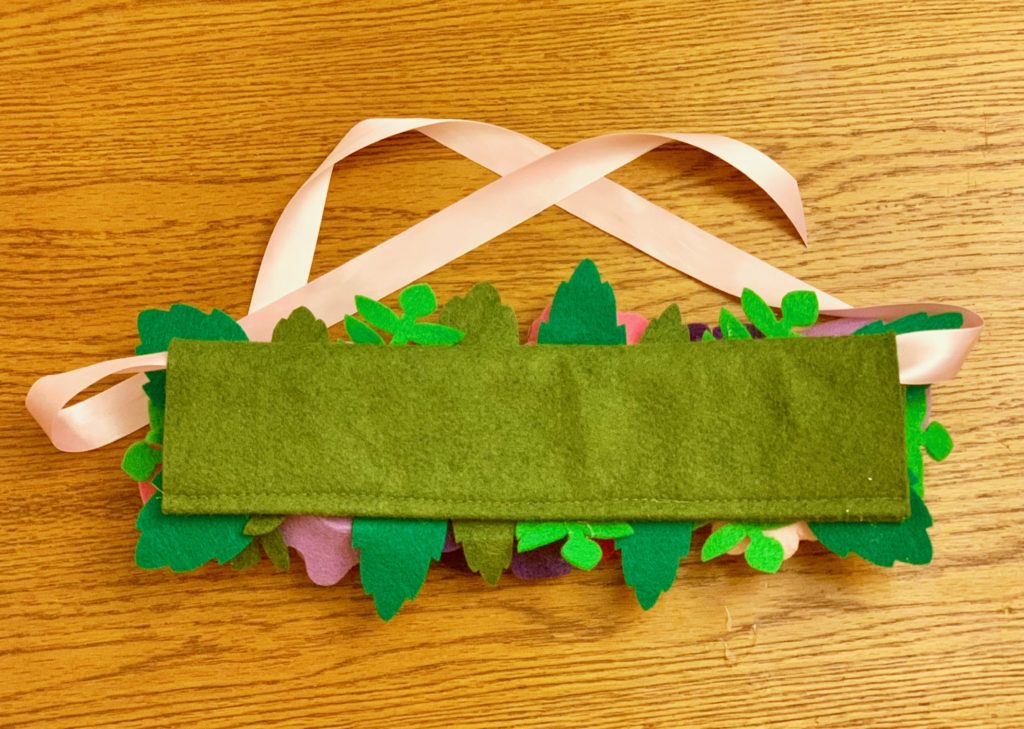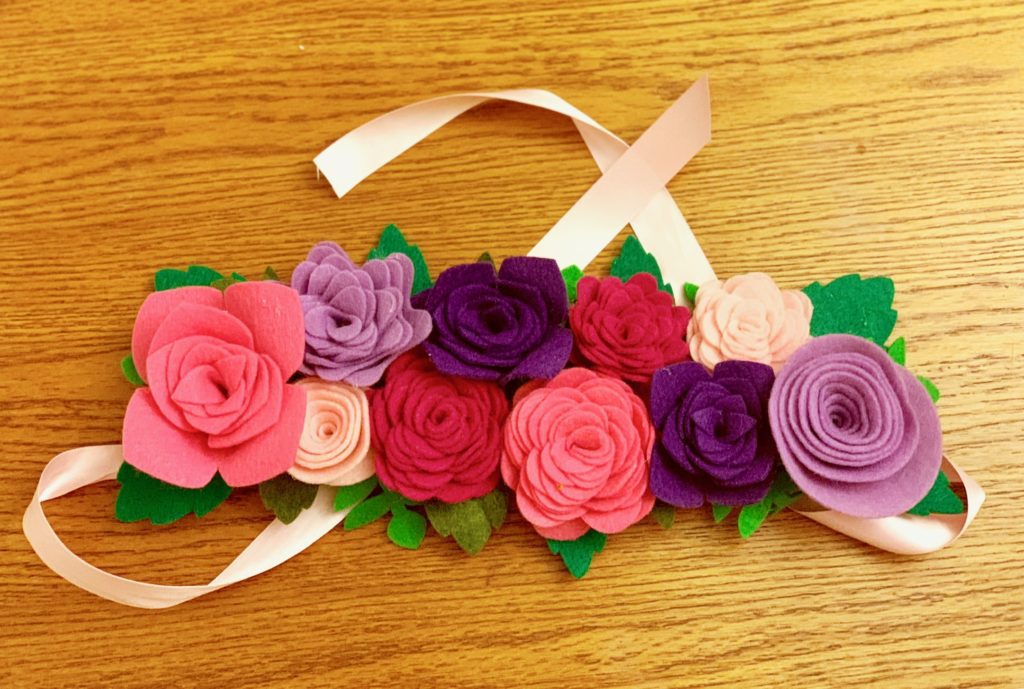 It turned out pretty. Prob a bit too thick/ big for a young child but it works on an adult head.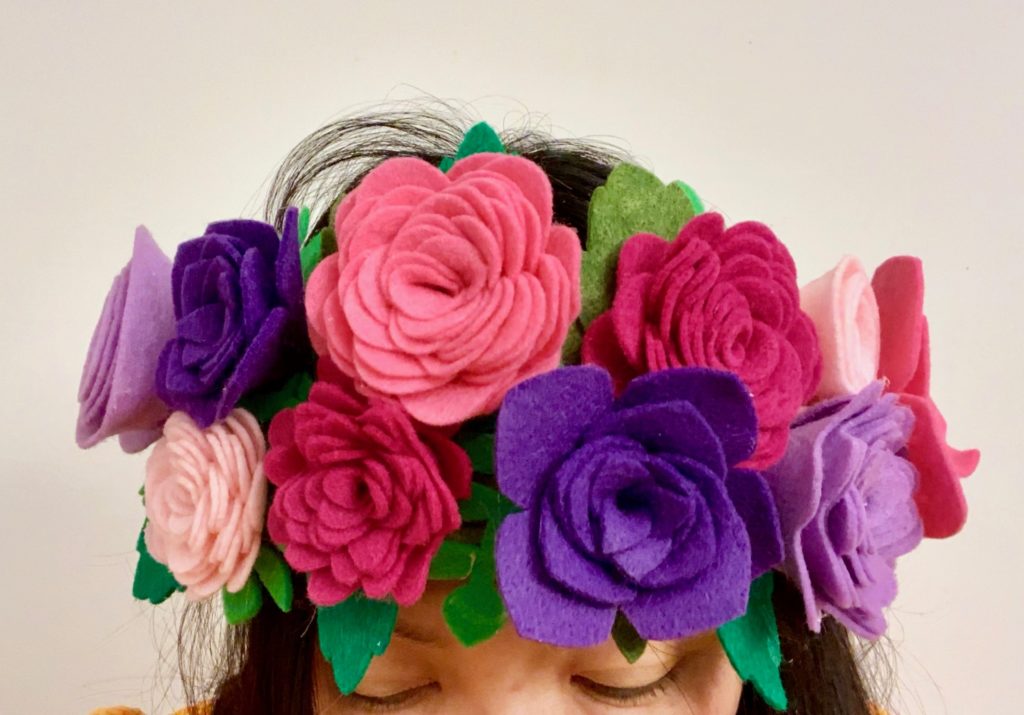 Zo thought it was pretty.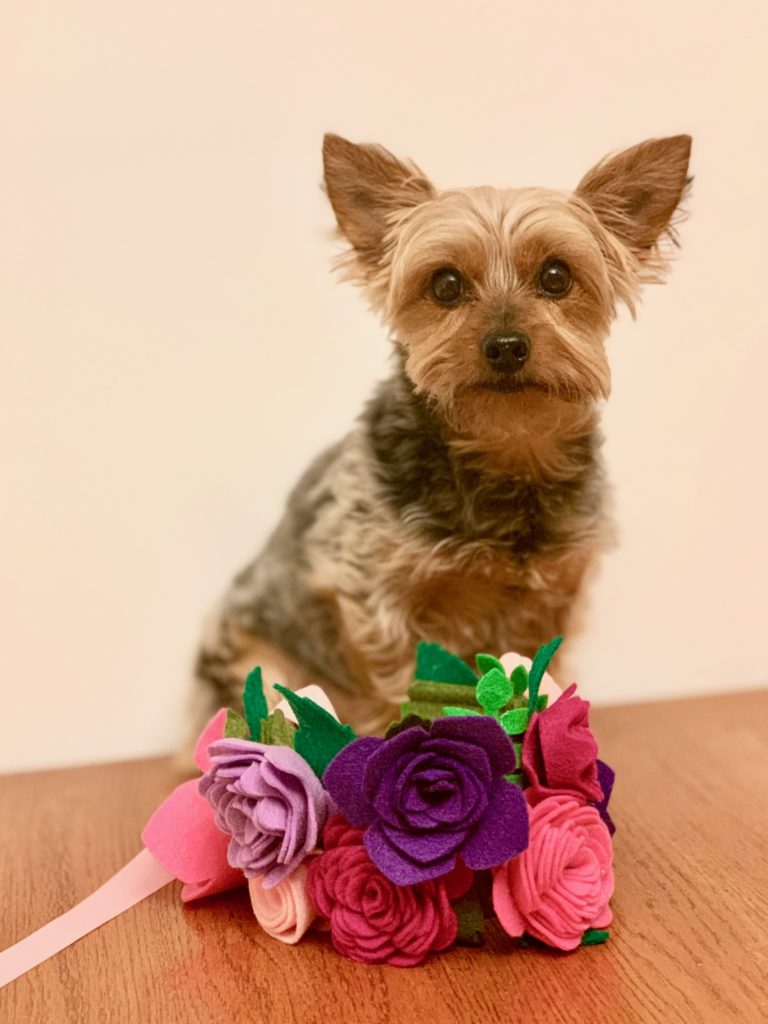 In conclusion, this turned out really cute. But instead of 6" to 9" flowers, would make them 4.5" to 7" so they are a bit smaller, lighter, more manageable for a child sized head.