The dogs' Auntie D's twins turned 17 a couple of weeks ago. As a belated birthday gift, made them wristlets with an image of their bichon- poodle.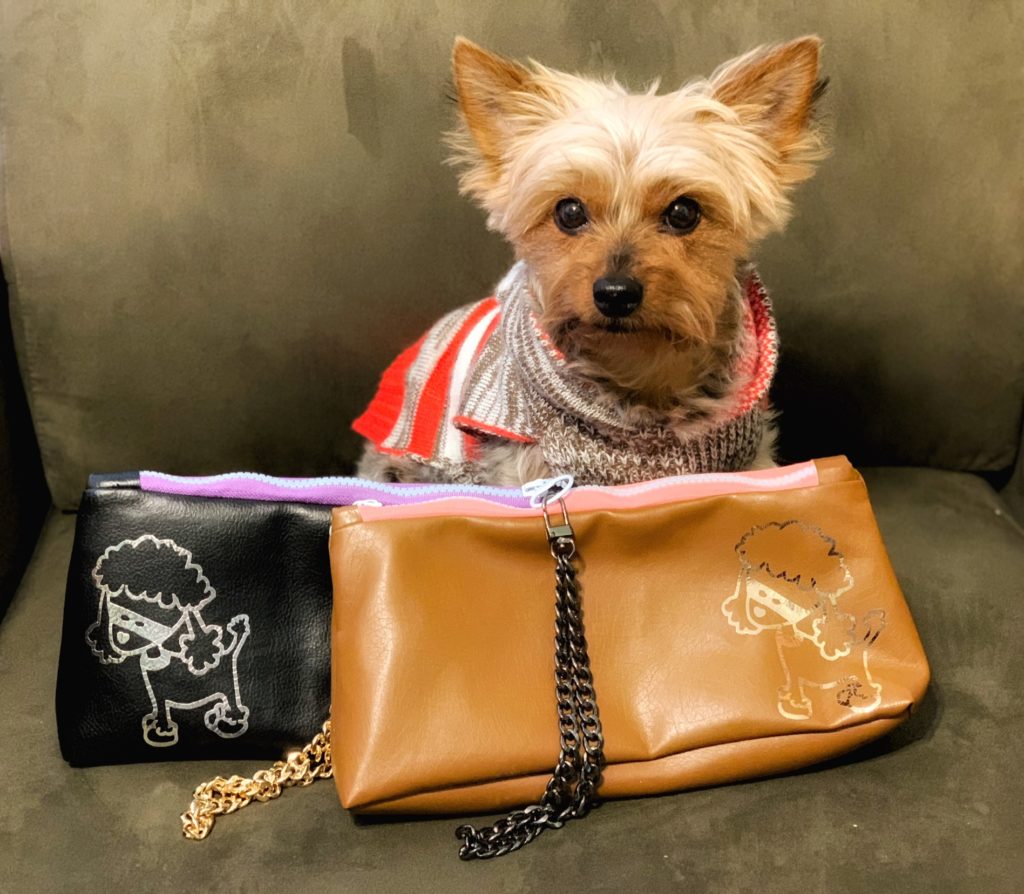 A mutual friend, K, drew an adorable pic of D's dog, Sosuke, for her birthday maybe last year so decided to incorporate this image.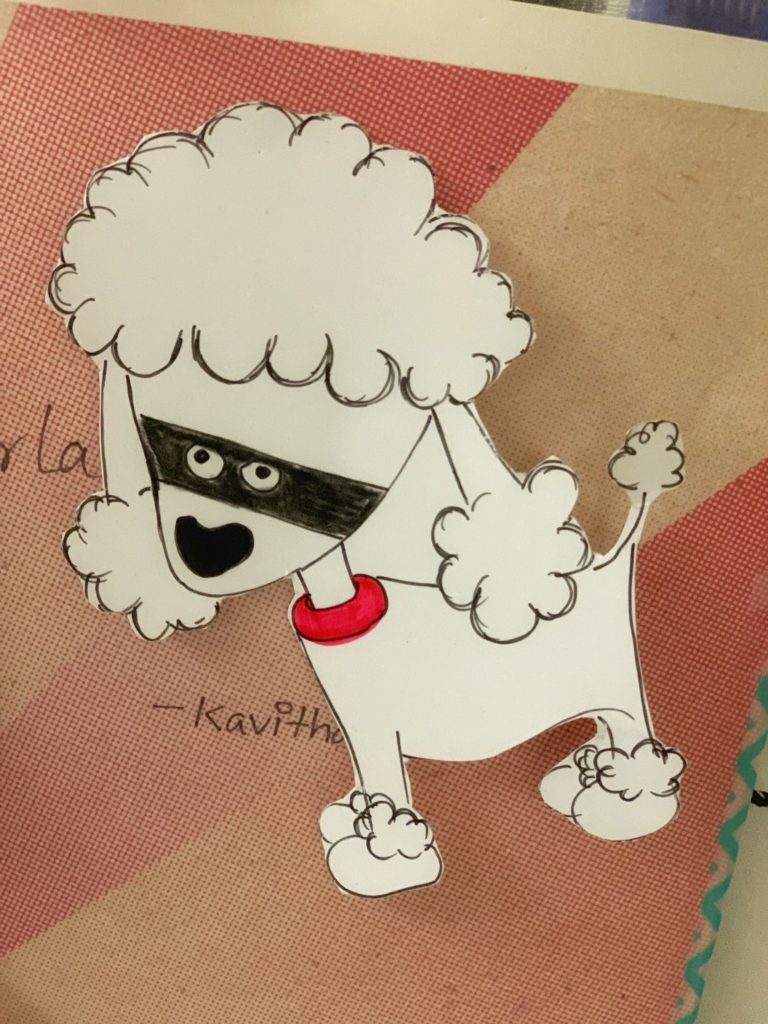 Printed the photo of Sosuke and used a light table (Cricut brightpad) to trace it.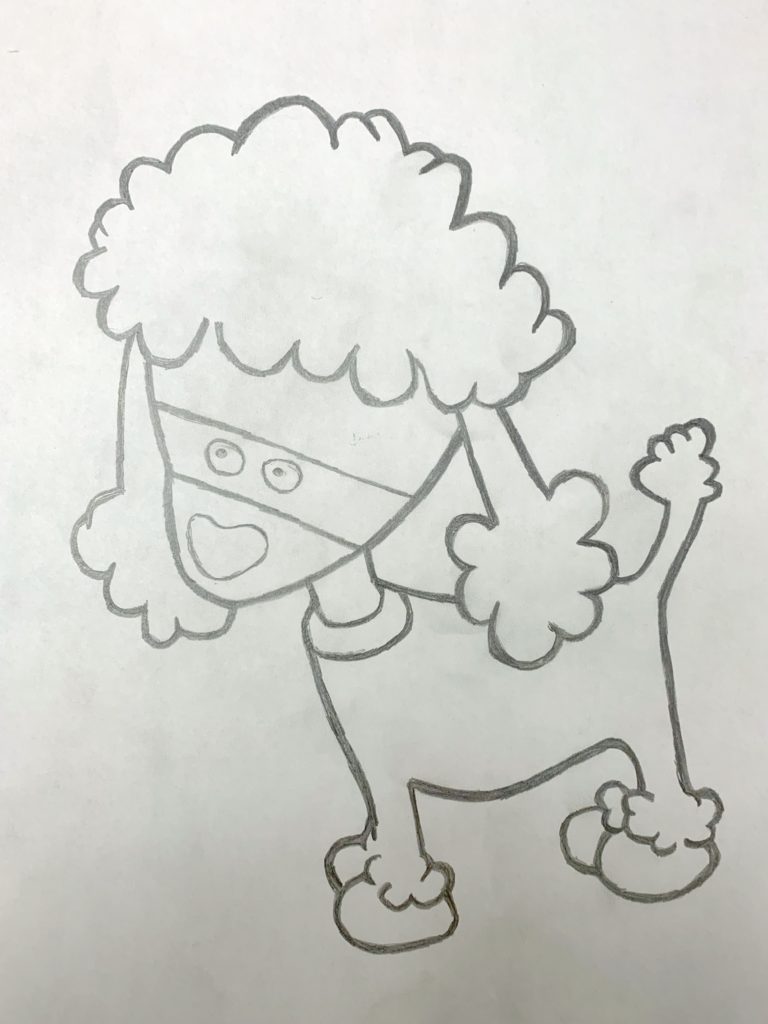 From the original, had to widen the tail, neck, and the right ear so it would cut cleanly.
Loaded the image to Cricut design space and cut it out on gold foil iron on.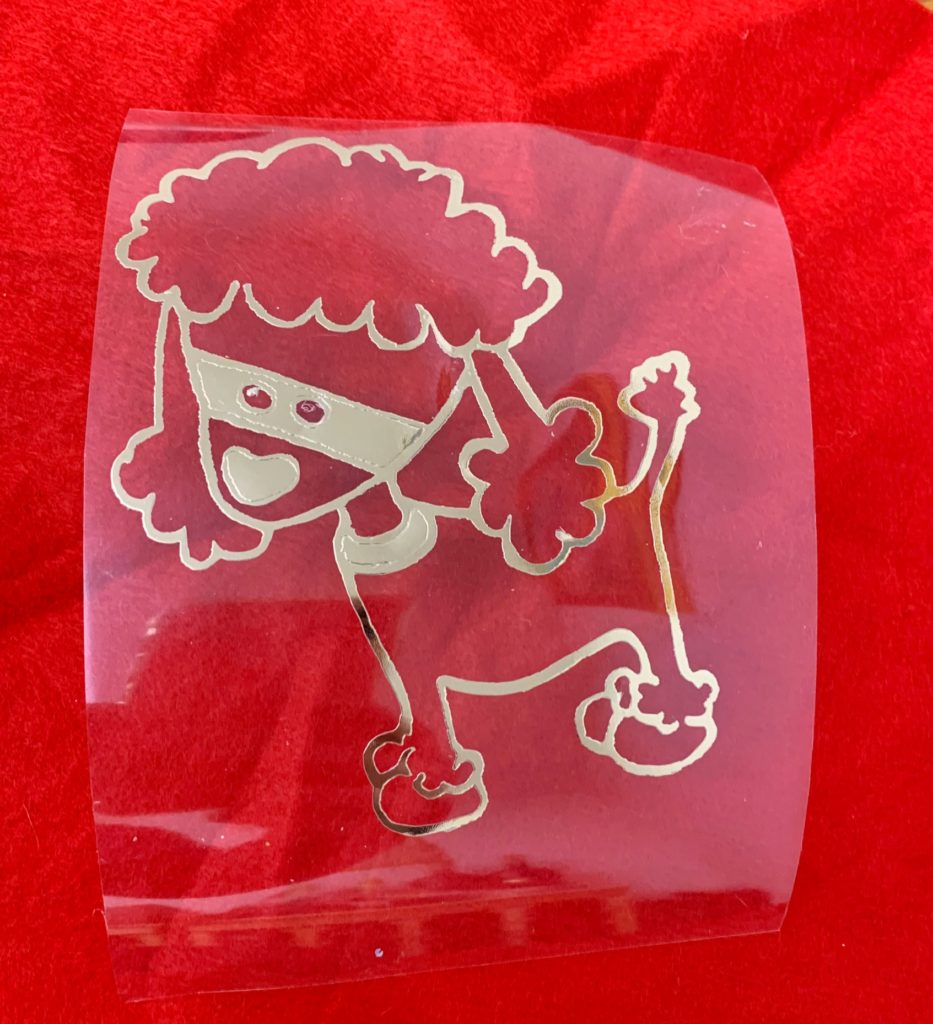 Realized the nose and eyemask need to be colored in to prevent extra cuts. Also when scaling down, the nose was too large – it would run into the side of the face.
Made the nose more of a smaller heart, enlarged the mask's eye holes, and removed the eye irises.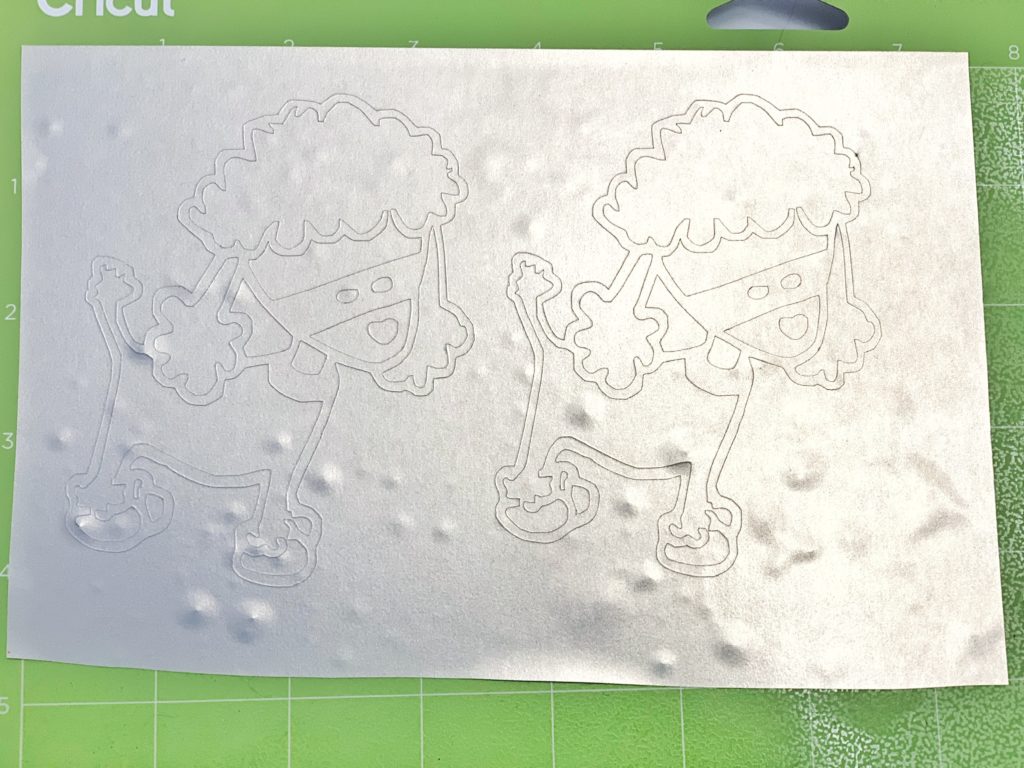 The weeding took a bit of effort but they turned out really cute (about 3.9" by 3.7")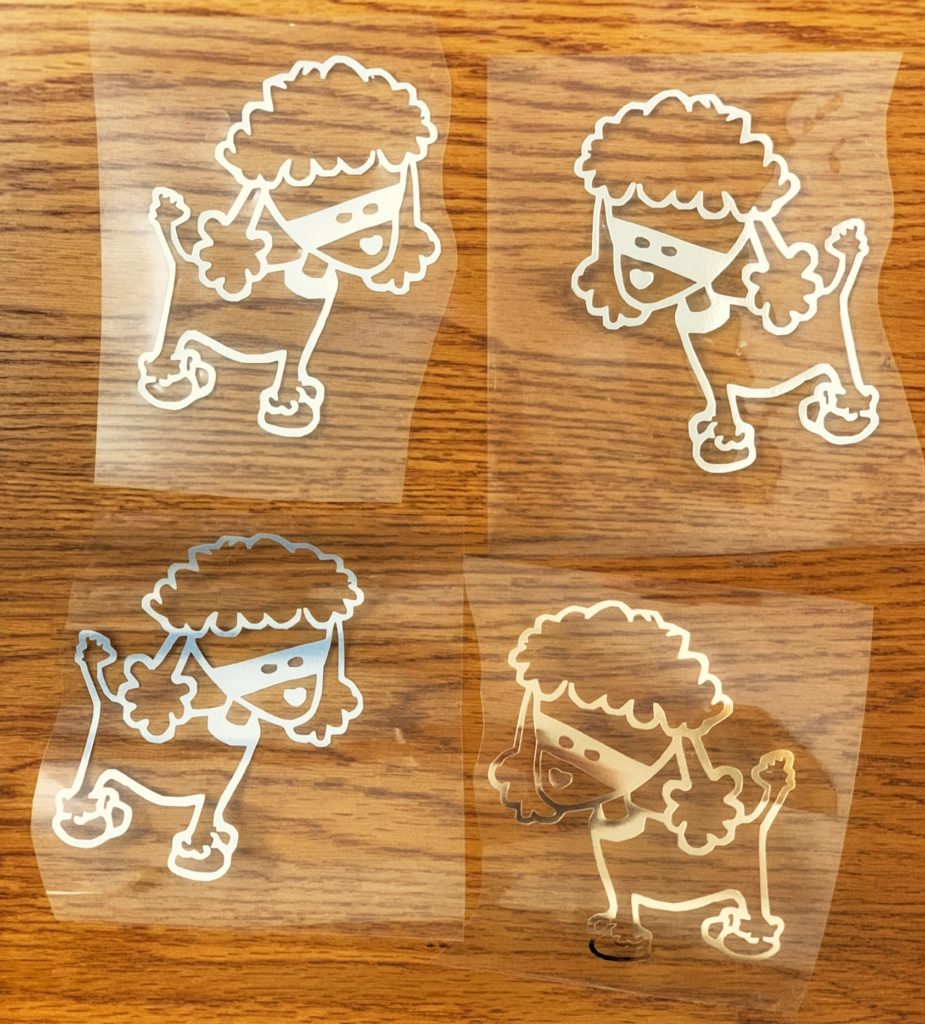 The wristlets ended up about 9" by 6" by 2.5".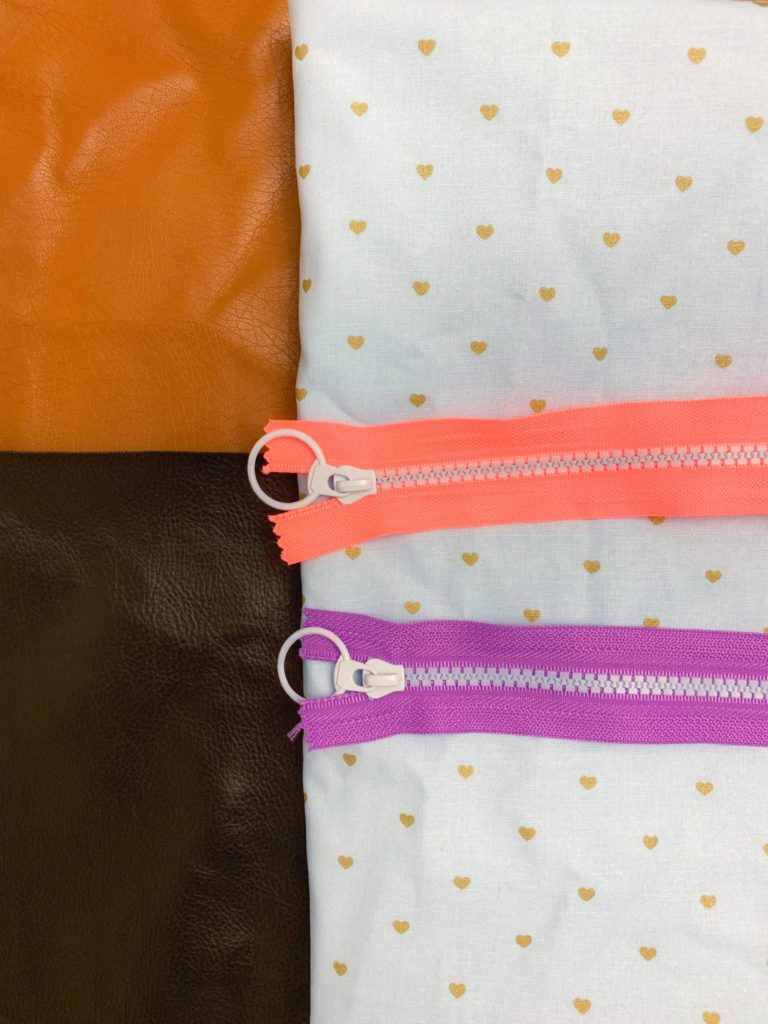 Used faux leather, black and dark camel, for the exterior and light blue cotton with gold hearts for the interior.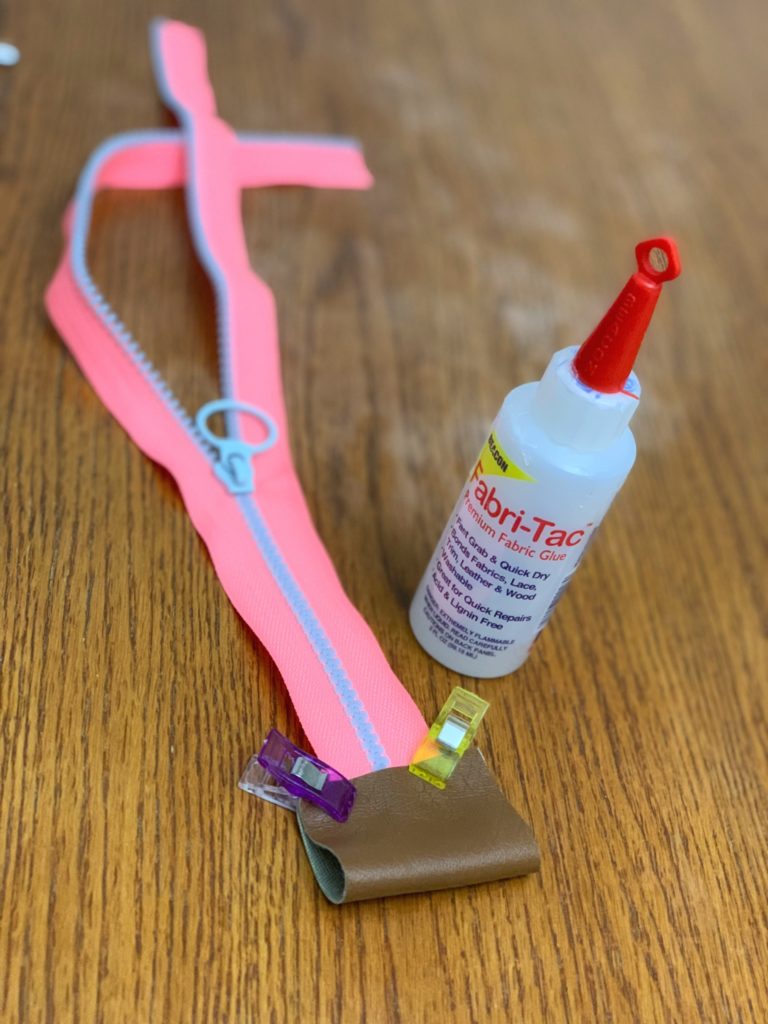 Tried using fabric glue on the zipper tabs instead of sewing. This faux leather tended to stick to the sewing machine foot. A rolling foot didn't improve the sticking a whole lot due to the large zipper teeth. The glue worked well enough.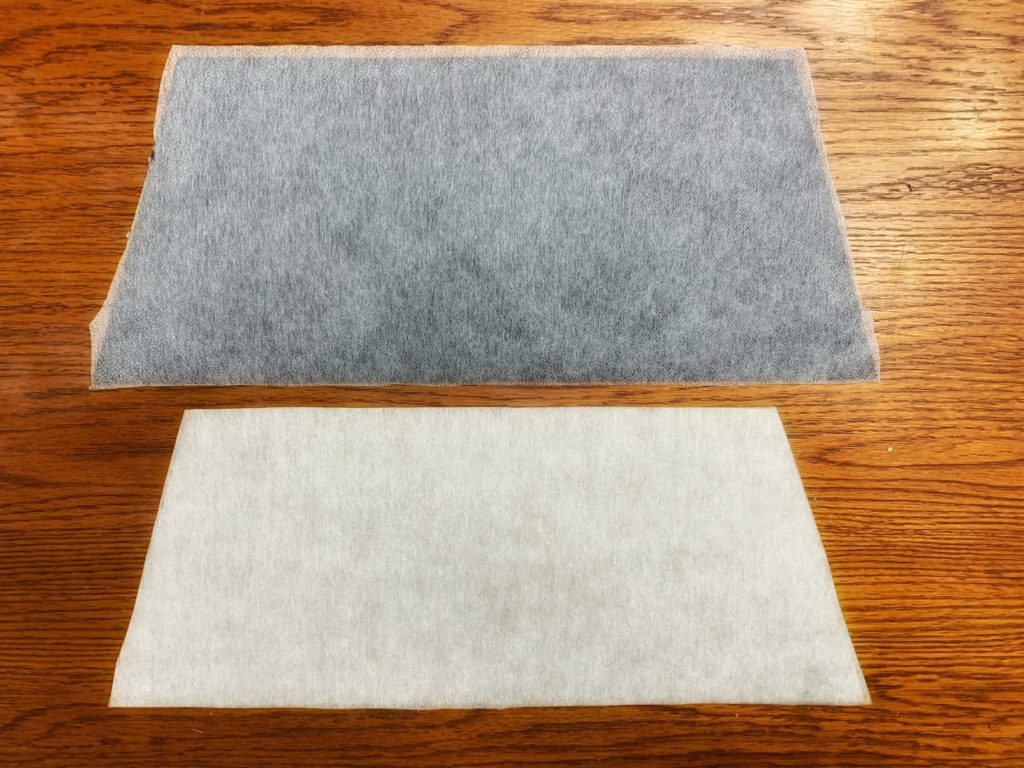 Used a lighter interfacing for the faux black leather (which is thicker) and a heavier one for the camel.
Added a simple pocket to the lining.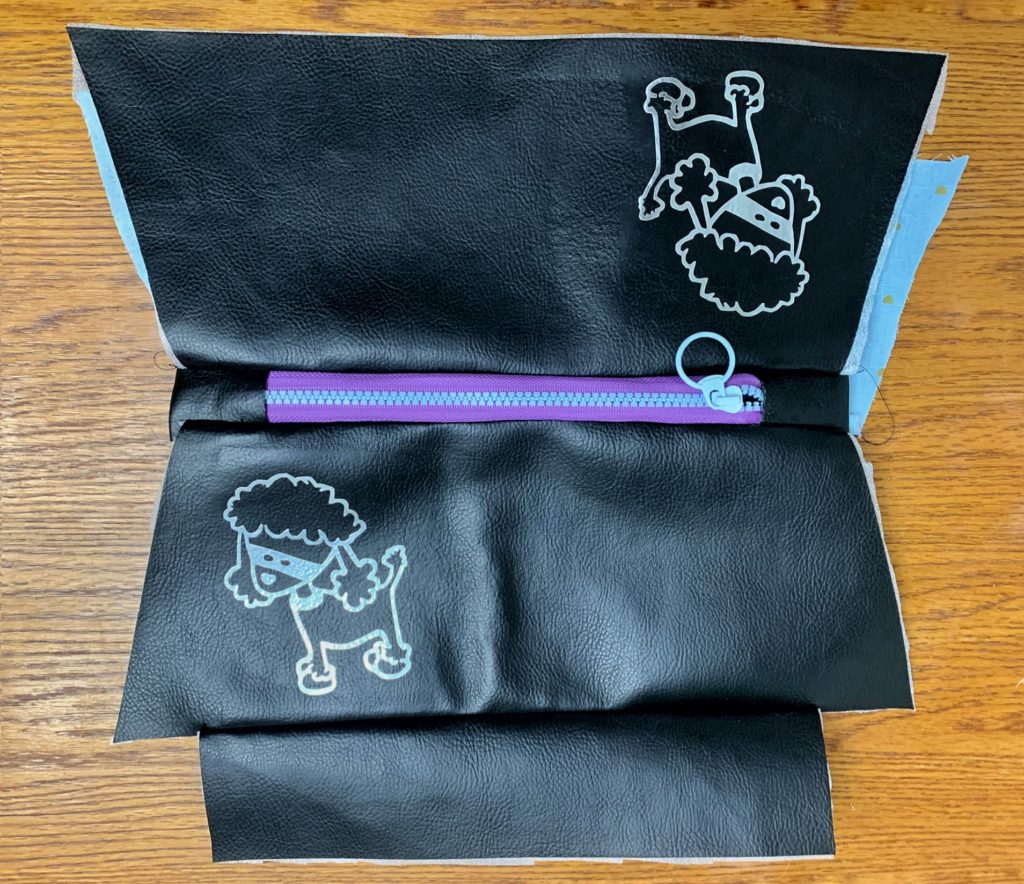 Ironed the silver Sosukes on the black bag.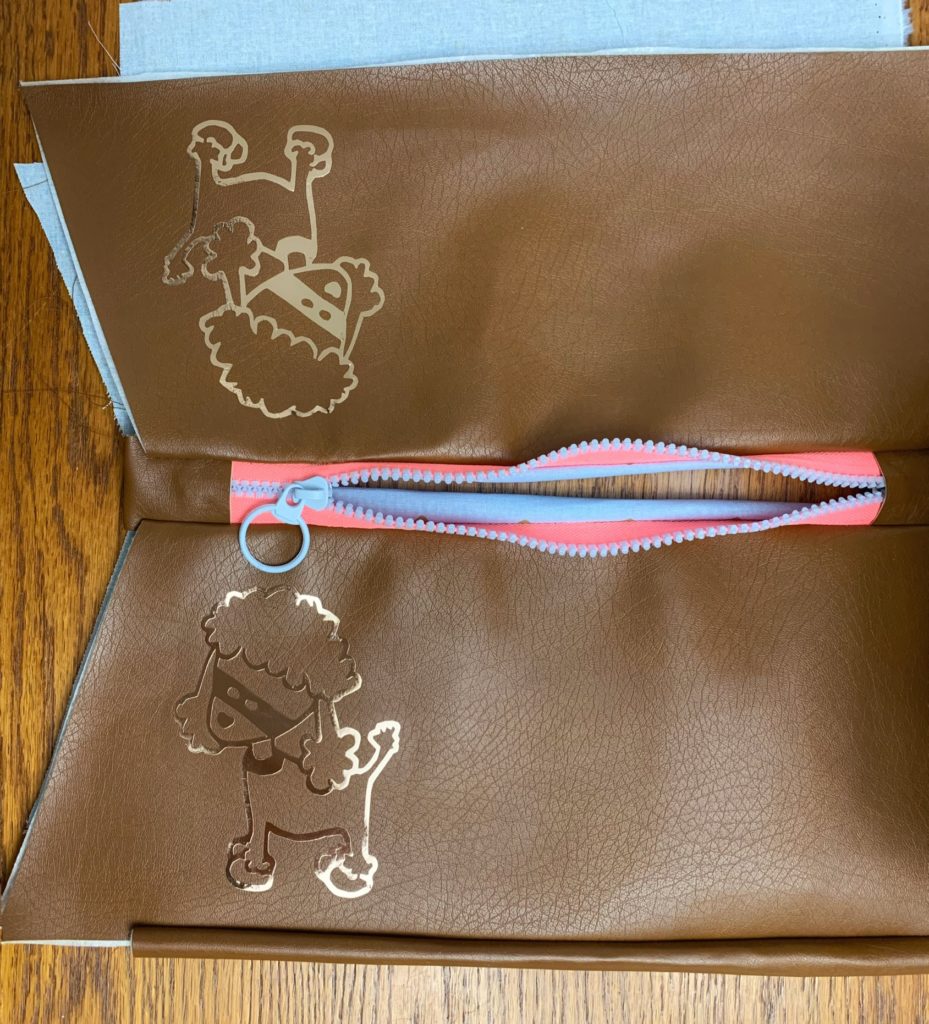 Rose gold Sosukes on the camel.
Decided to iron the dogs on the same side of the camel bag so it can be on the right or left side depending on which way it is held. I tend to hold bags on my left so may be prefer the decals to be on the left side on both sides like the black one?
The iron on material took a long time to set. Even when using a white cotton towel between the iron and the faux leather, was worried the faux leather would melt. The texture on a small part of one of them flattened a bit due to the heat. Fortunately it isn't really noticeable. (So hoping the recipient doesn't see it)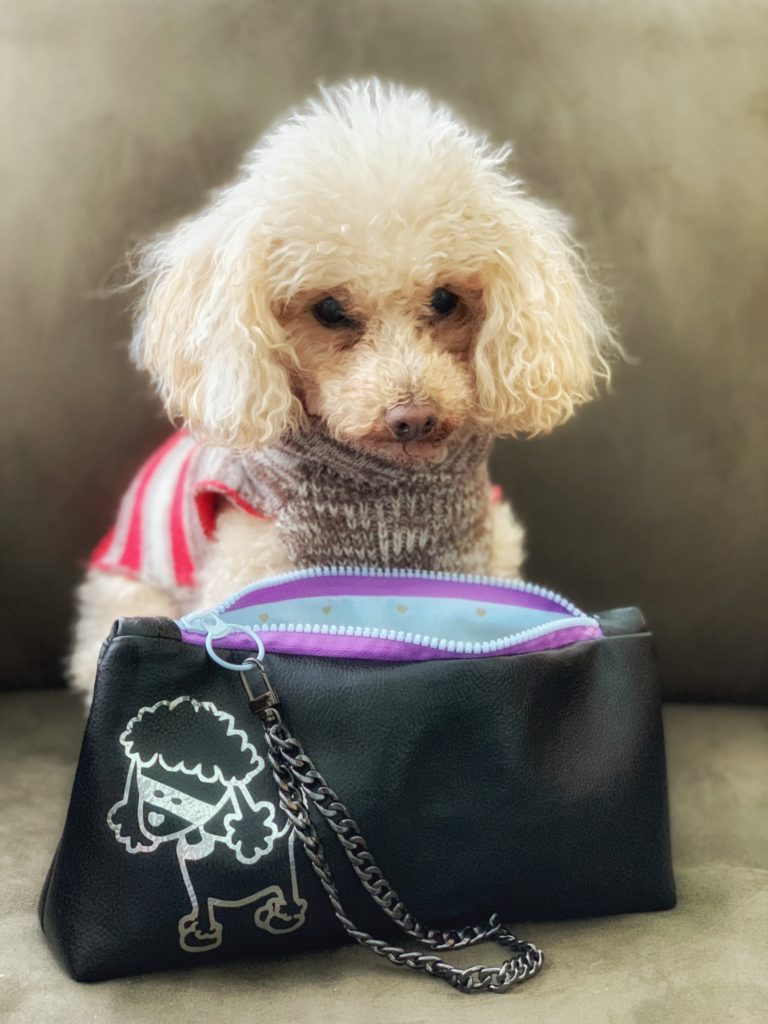 Co appreciated the poodles.
Added metal wrist chains (from Amazon).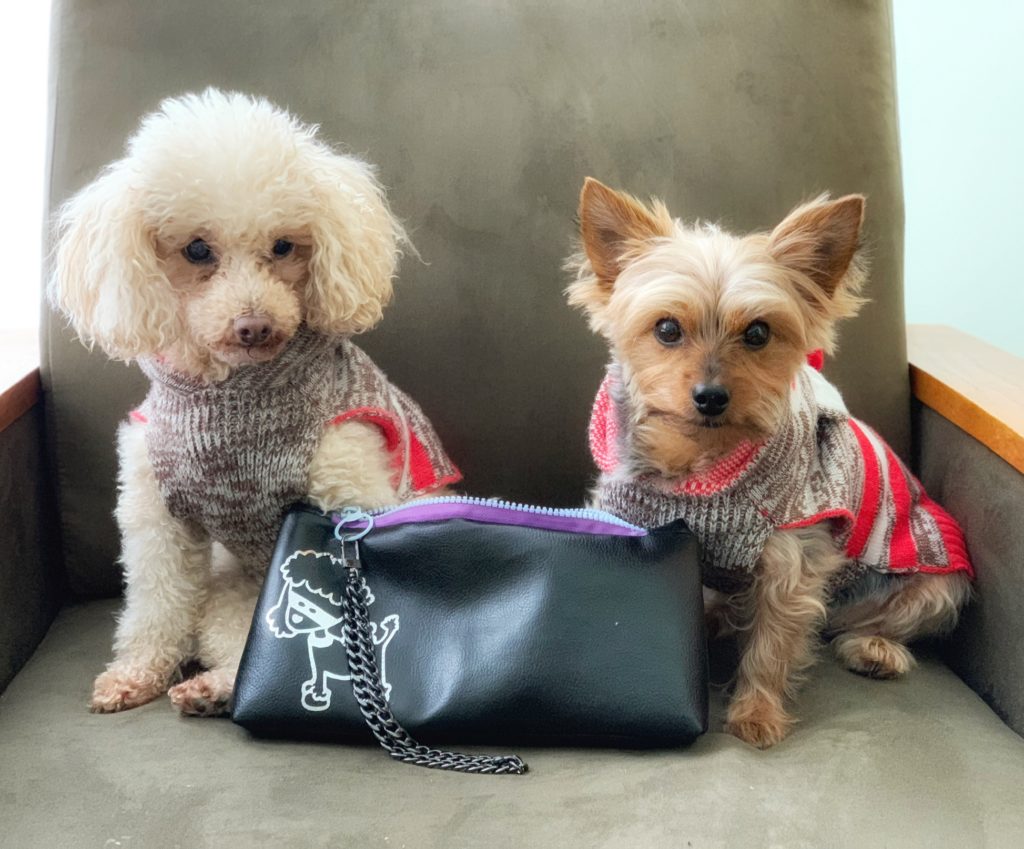 Zo was less impressed.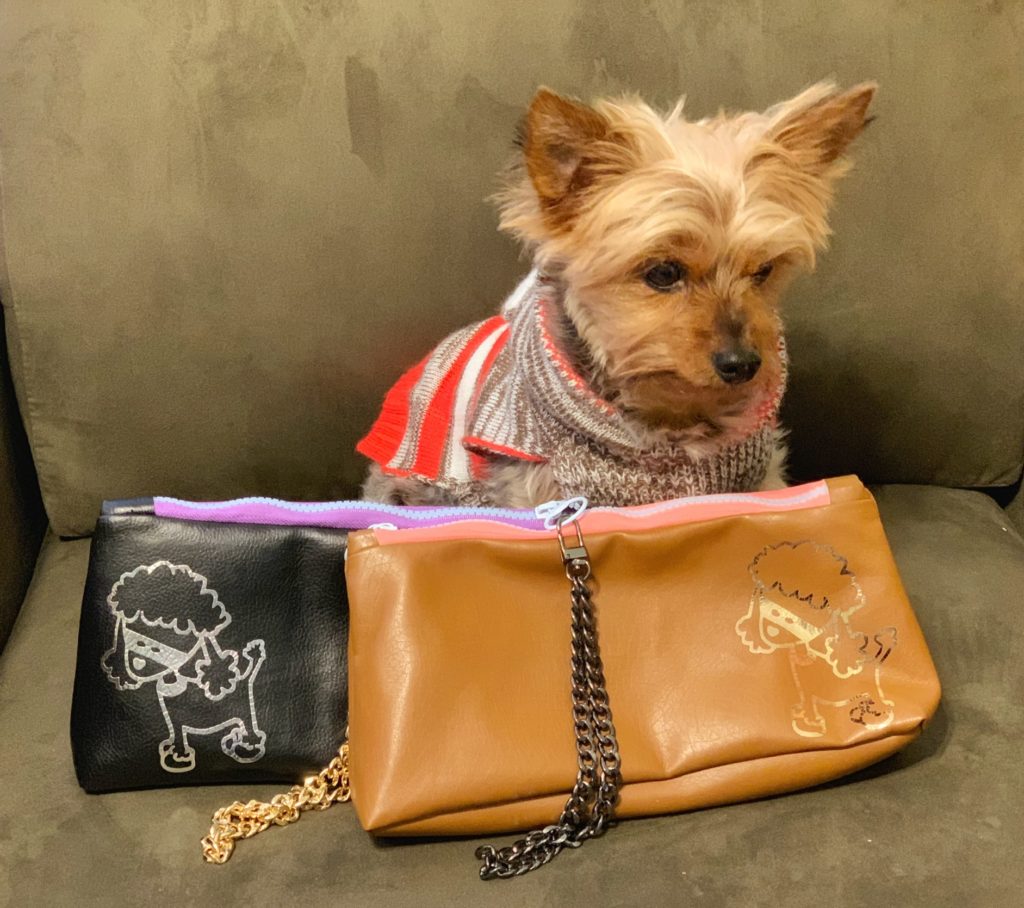 The seam in the corner wasn't as symmetrical as it should have been. Things like this prevent me from selling anything I make.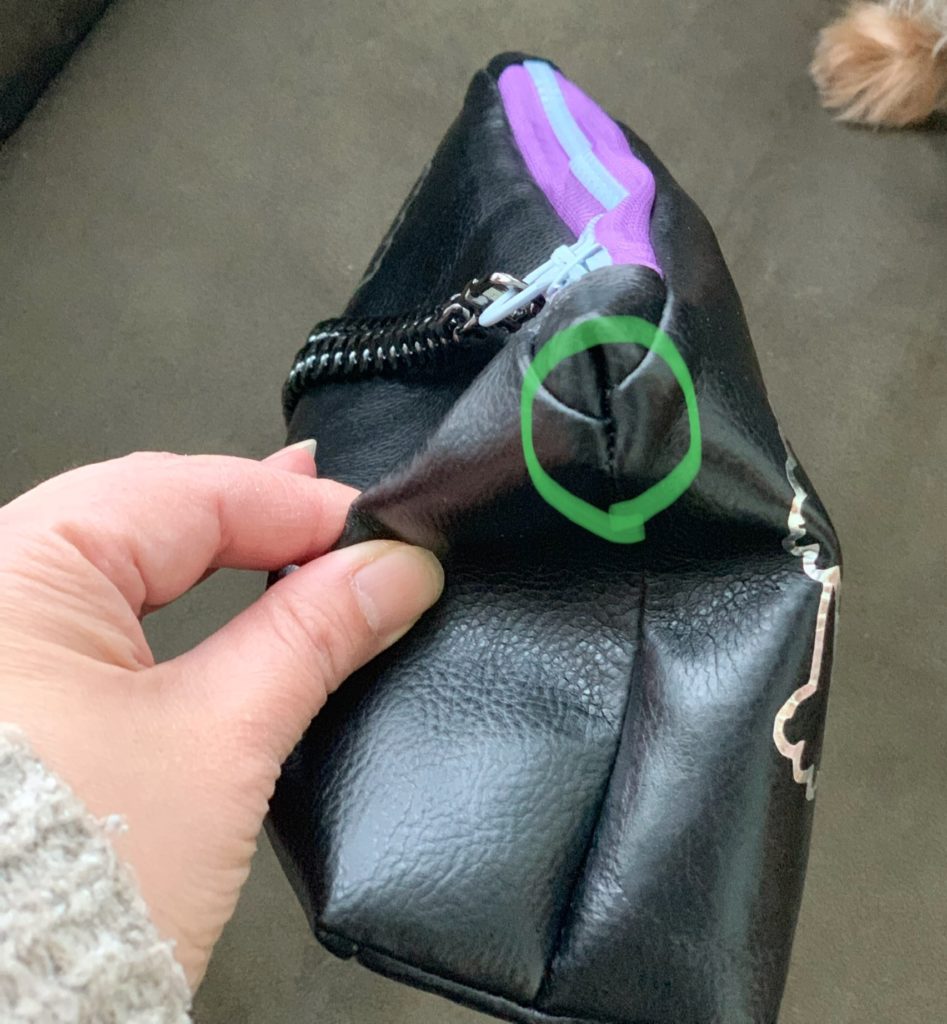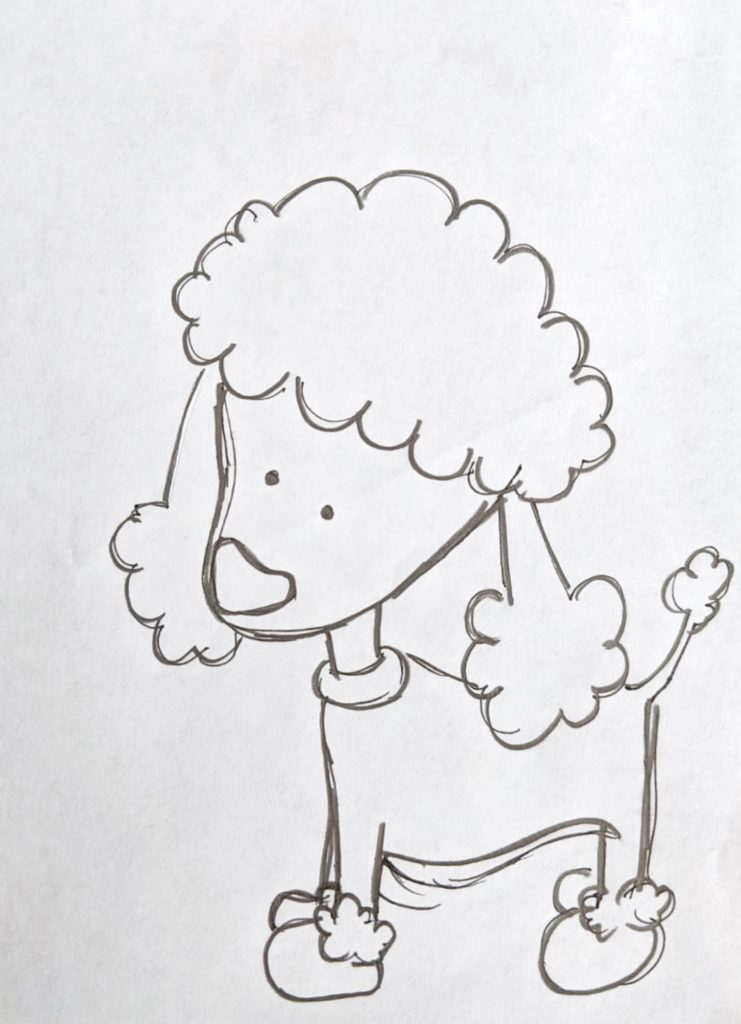 K found the original Sosuke drawing which didn't have a mask. So cute. I've commissioned her to draw Zo and Co.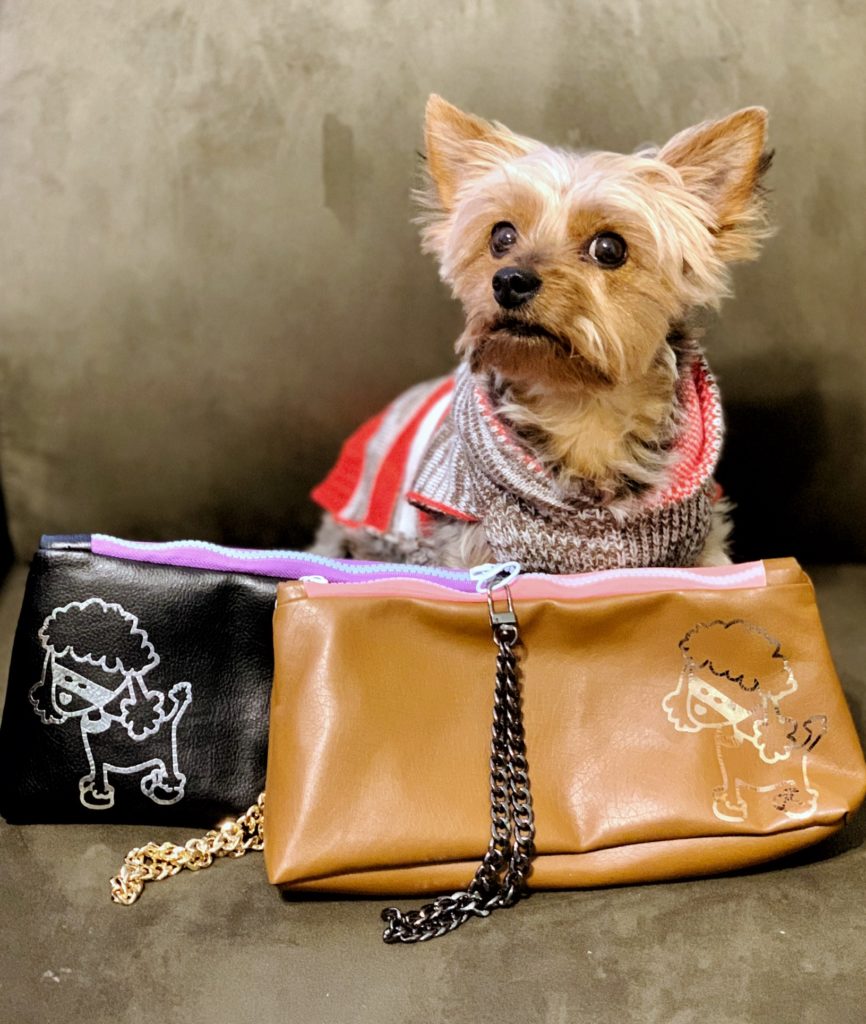 Added hair pins and Royce chocolates to the bags. Hope the girls had a happy birthday.